Strange Times
By now every one of us should be aware of the special situation that has swept across the globe. And due to this, we are being asked to stay at home and apply social distancing. This period of isolation is necessary to help us stop the spread of the virus, just like washing your hands.
To some, social distancing means that you are home with your children and wondering how to keep them entertained. And at best to teach them a few things along the road.
So why not encourage them to go outdoors and connect with nature wherever possible?
They can do this by exploring their own garden, using some LEGO minifigures, just like Wendy explored her garden. If you are not allowed outside (which is happening in quite some countries), they may at least explore the plants you may have in your apartment to connect with nature.Some of you may remember I wrote a blog about John Muir for our good friends over at toyphotographers.com. Those of you who are not familiar with this inspirational man can read all about him by visiting the TP (or this article).
Our Garden Wilderness John Muir Inspired Trail begins
John Muir led an interesting and eventful life, full of notable achievements. He was an explorer, a mountaineer, a botanist, a conservationist, and a writer. Most famously, he was an explorer of wild places. He developed a passion for the great wide open, which led him on a life long quest to protect them. His work caught the attention of influential people and he produced a considerable body of written work. This work continues to inspire many of us today.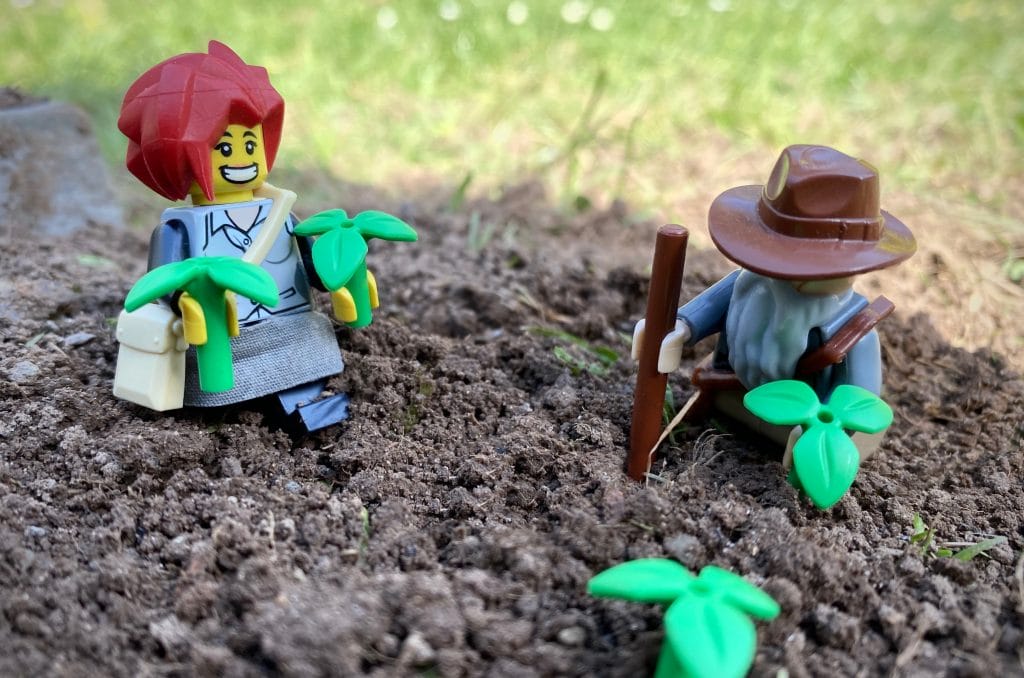 Since learning about John Muir, I gained the John Muir Discovery Award in which I dedicated 30 hours to complete the following four challenges. This inspired and enabled me to develop a better understanding about the beauty of nature and everything it provides, such as food, clean water, spaces to relax and de-stress; but also benefits of fresh air, carbon storage and fuel to maintain our lives. We are asked to stay home during these times of unpredictability. However, it will become evident that minimal footfall will help replenish nature and in return it will be waiting for us to visit and enjoy our wild places once again.
The John Muir Award Consists of Four Challenges:
The John Muir Trust was set up to help protect wild spaces. The award consists of three levels and all that you are asked to do is commit to a minimum of time and meet the four challenges – Discover, Explore, Conserve and Share. However, we can all get involved, so whether you are new to toy photography or simply up for a challenge, join in and let us leave a lasting imprint not only on nature, but also along the way we can share our experiences and inspire others.
Discover a Wild Place
Create your own minifigure. Then use your minifigure to help you discover something new in your home garden landscape. Being so small will allow you to gain a new perspective, there will be lots of things you may not have discovered yet.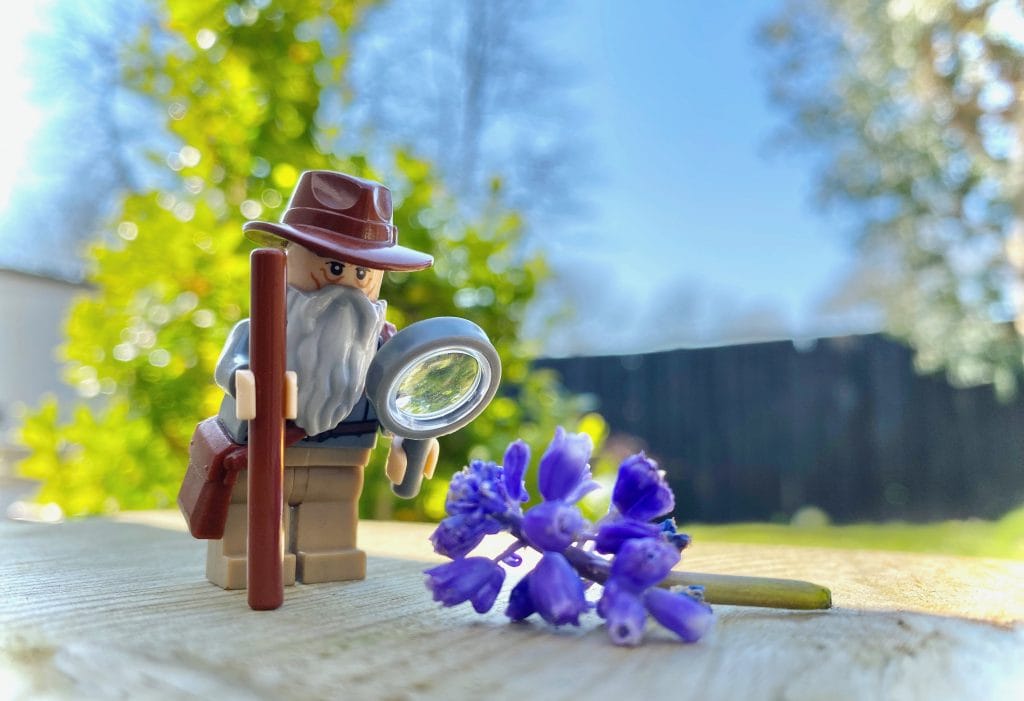 Explore It
See what you can find by exploring your micro landscapes. You could look under rocks, analyse flowers and leaves. Perhaps collect some items to make a collage and bring the outside, inside.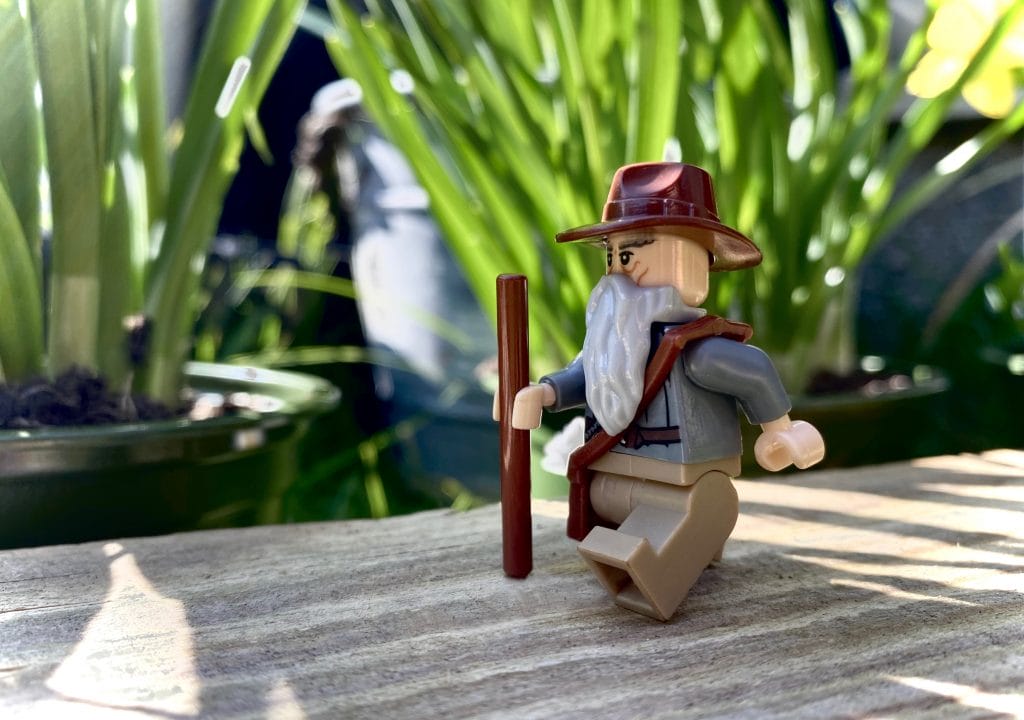 Conserve It
Do something to conserve it and take responsibility. Perhaps you could do some garden maintenance or plant a vegetable patch. You may be able to plant a tree, build a LEGO treehouse or even hug a tree. Keep a lookout for wildlife and encourage hedgehogs to visit, as they emerge from hibernation.
And Share It
Bevvypix is grateful to Stuck in Plastic for allowing me to share this little journey into wilderness with you, and John Muir's family, of this I am sure, will be watching this adventure. At a time when we need to look out for one another Stay Home, Stay Safe. In the meantime why not share your experiences and use your imagination because "The power of imagination makes us infinite" -John Muir.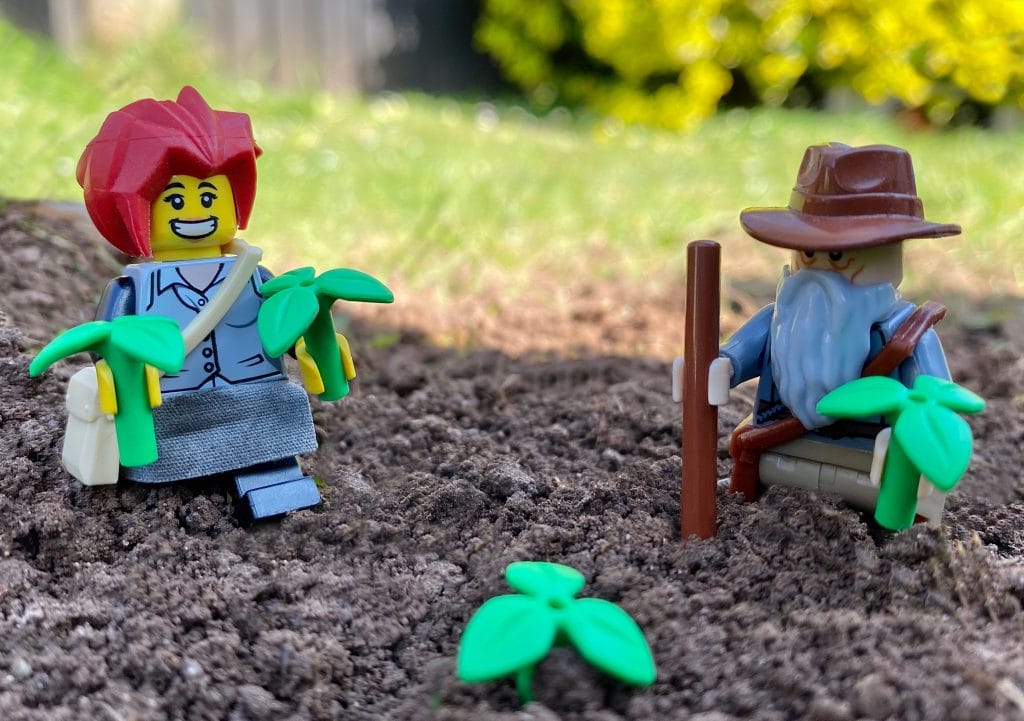 Use the hashtag #SiPgoesJohnMuirTrail to share your images and join the adventure into the garden wilderness.