Last month, I got the chance to take part in a photo collaboration with LEGO on the new LEGO Ideas Treehouse. Thus, I got the opportunity to build and photograph this beauty before it was publicly unveiled. And it ended up being quite a surprise. (That said, it wasn't the total surprise I was excepting. Like most people, I saw the leaked images that were circulating online while the set was on its way to Finland.)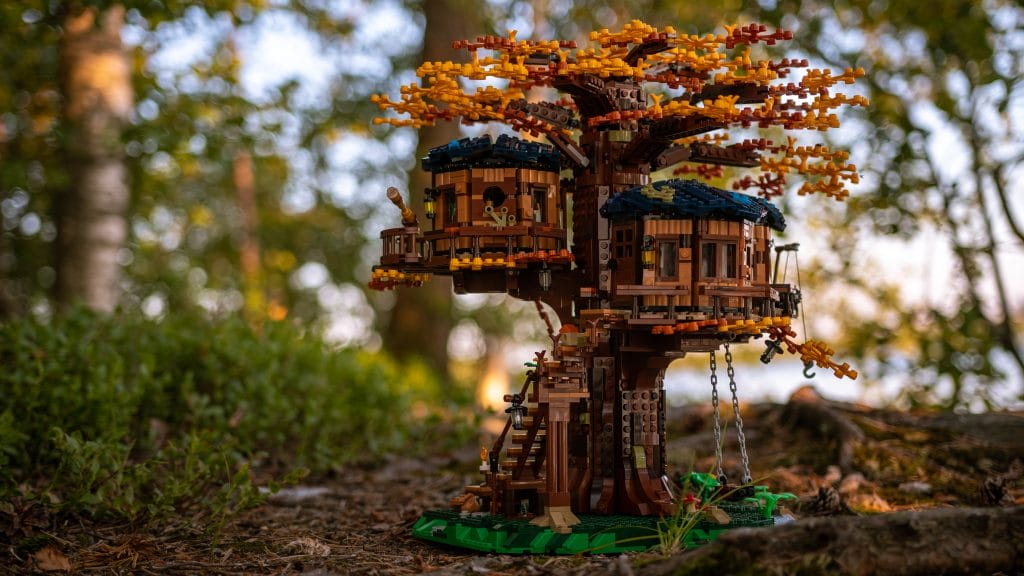 The set
First, I cannot resist mentioning the build. It's without any doubt the set from 2019 that I most enjoyed building. It's rarely repetitive and is very well engineered. I was scared that transporting the tree to take photos outside would be a pain. Fortunately, I can say it wasn't. (If we forget the fact that I haven't been able to find a box of the right size to close it…)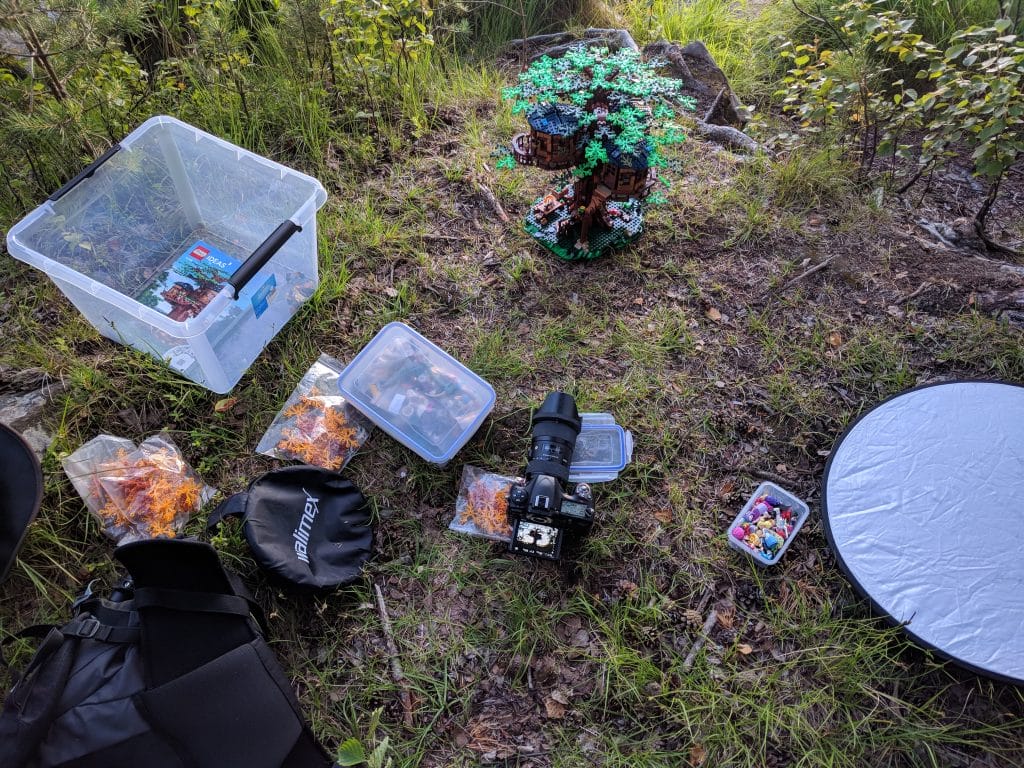 The trunk is so sturdy that there is no risk of breaking the tree while lifting it. I was scared the foliage would regularly fall during transport, or even while taking photos. But each leaf piece is well secured to the branch. Moreover, most of the foliage can be detached from the trunk as a set of branches for easy transport.
So what's in it photographically?
Well, the set comes with minifigures and lots of detail to create stories. That said, many of them are inside the rooms and requires unbuilding them if one wants to take photos inside. Also, the minifigures spark very little interest in me. They're the cliché of a family including a mother, a father, a son and a daughter. They contain relatively cool and recent minifigure parts though. At the same time, there's nothing to be really excited about. To me, the main selling point is the tree, not the minifigures.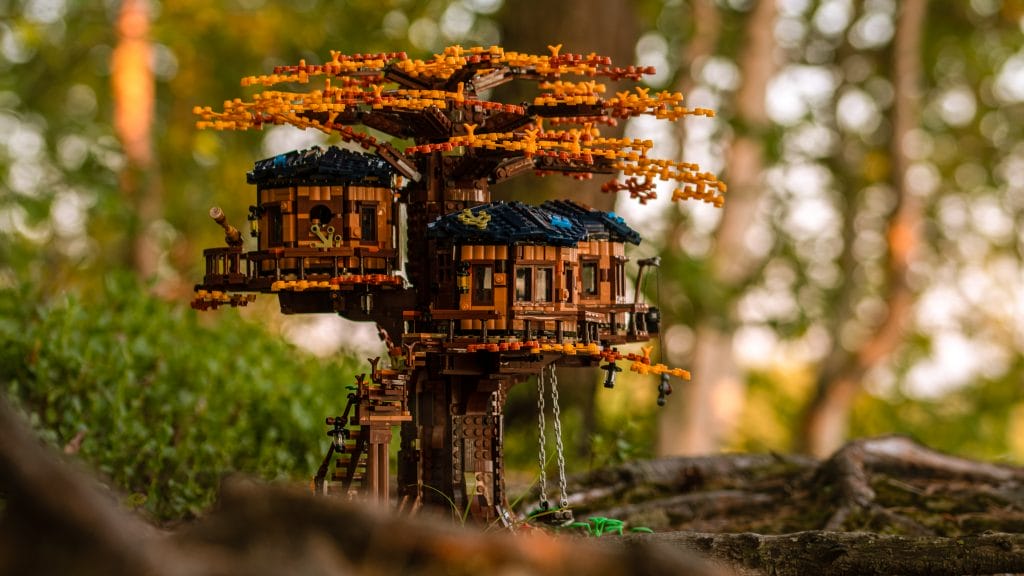 My initial plan was mostly to focus on photos of the whole tree, similarly to others I took during the past year. But while building the set, I started to see some potential for my little Elves and couldn't resist taking photos with them. Even if I knew it was very unlikely LEGO would reuse them on social media…
But once done with my photos for LEGO, I couldn't resist placing an order of tree leaves on Bricklink so my Elves could feel more at home in the tree…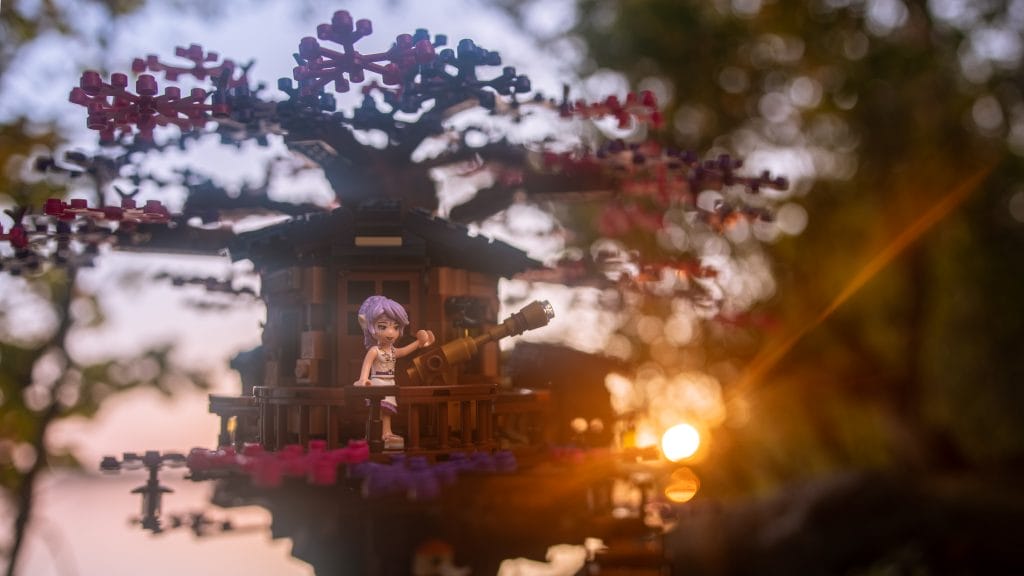 Sharing the Adventures in The North of my Plastic Friends.