Little pea girl has braved the lockdown and ventured out in to the garden. To a mini figure though, the garden is a big new world.
She climbed the Acer to glimpse the world beyond; there were no humans around, but birdsong filled the air instead. Nature was keeping busy – blossom adding a splash of colour to signify the coming of Spring.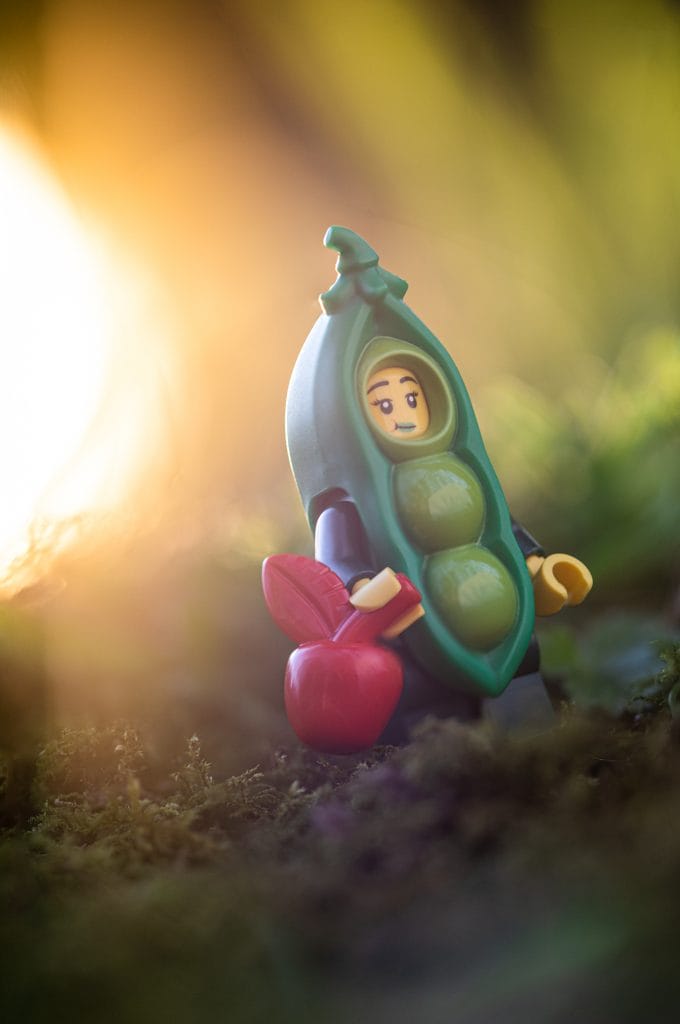 Although she no longer has any parties to go to and show off her bright new outfit, she felt right at home with nature and the exciting new world to explore.
As the sun set she thought to herself, 'What a beautiful day'.