News From Spain
Word is out that the latest issue of HispaBrickMagazine is live!
But before starting to read I'm handing the pen over to Jetro from HispaBrick:
With a bit of a delay… HispaBrick Magazine 034 is here! It took longer than usual because we have a new member on the team. She is a BFOD (Baby Fan Of Duplo) who prefers her father plays with her rather than allowing him to prepare the magazine for the whole AFOL community :)
The cover of this issue is very special. It is a tribute to the mother of Luigi Priori, one of our contributors, who passed away recently. This cover is a heartfelt tribute and a show of support to our friend.
During this time of confinement, we're delighted to show you Antha's models, and you can see how the Star Wars Boost Droid Orchestra was made. Although we can't travel, we will do a virtual tour of the LEGO Store in Shanghai and relive the emotional moments of Christmas with a proposal by StuckInPlastic.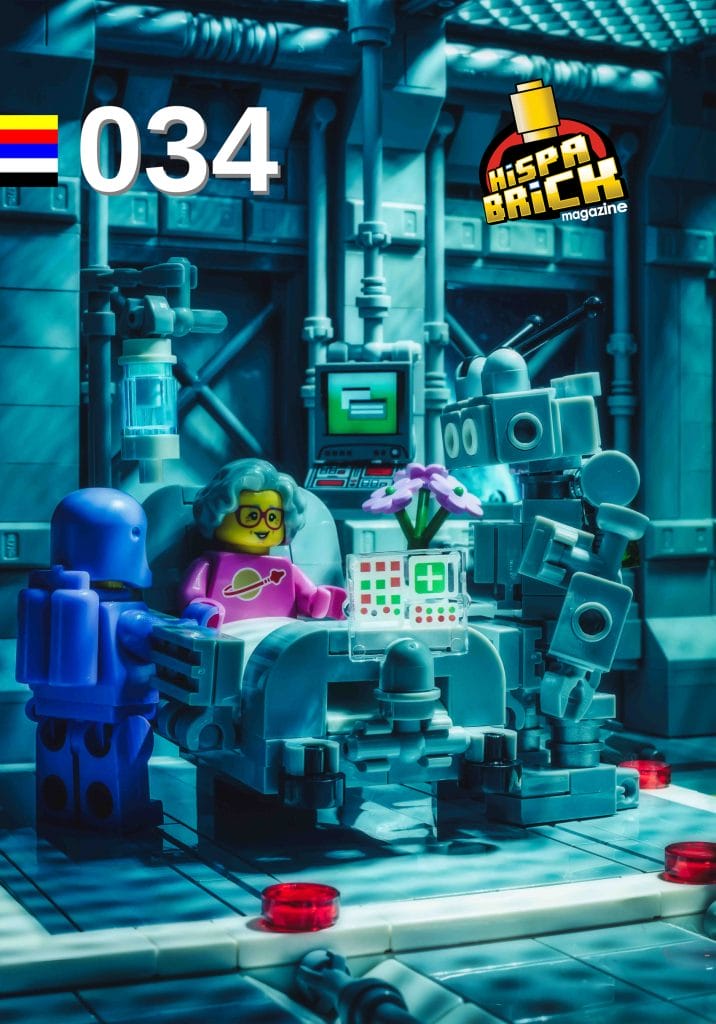 We also have our EV3 Programming tutorial, we'll see another analysis of the Friends minidolls, and we'll analyze a lot of sets from 2019, but providing extra information about the apps that control them. And of course, the number 034 of our comic strip, "Desmontados".
And as we are in the time of being at home, we have a special offer for you: All issues of HispaBrick Magazine FREE! Of course, they always are, but it's a good excuse to sail through 12 years of LEGO hobby if you haven't done it yet.
Enjoy!
(Here's a direct link for you to download YOUR copy.)
Thank You
We, too, are sending our condolences to Luigi and his family.
Our thoughts and prayers are with everyone affected during these difficult times, all over the world.
We're hoping to see you again soon, here or in real life. Until then remember to stay safe, wash your hands and stay home.
Post Scriptum
The magazine also includes a small article about our last Xmas Card Exchange.
As reactions to that were very positive, we thought we want to brighten up the days of ten readers by sending them, or a relative of their choice, a handwritten postcard. The first ten people who comment on this blog post with "Hello SiP" (and leave their IG name) will be contacted via IG.
A Non-Belgian living in Hamburg, Germany. Curiosity-driven and mostly to be found on tiny adventures and great journeys.