Today is our last #SiPgoes52 #FeatureFriday interview. This week's it's Karl (aka @lego_minifig_photos) who joins us for a virtual cup of coffee.
About Karl
My name is Karl, I live in the North of England (Leeds) but I am from Wales (Newport) originally. I'm coming up to half a century old, although my daughter thinks I act like a 12-year-old. I'm very settled now but in the past, I have done a lot of travelling in the UK, Australia, and Asia.
I lived in Indonesia for a year as part of my Degree course. I'm married and have a wonderful 10 year old daughter. Music is a big part of my life and I love discovering new music (usually via BBC 6music) and going to gigs.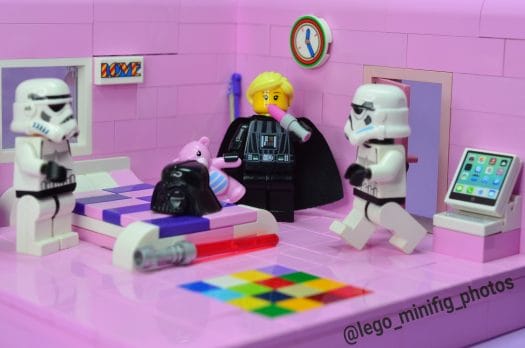 I work in a primary school and often run an after-school photography club where the kids love taking photos of Lego and making stop-motion animation. I am the go-to person for all LEGO related things in school, even the headteacher acknowledges my expertise.
Karl and photography
I took up photography when my daughter was born and bought my first DSLR when she was about 1 year old. Up until about 3 years ago I mainly did portrait and landscape photography. However, that all changed in 2015 when I bought my daughter a LEGO City advent calendar and had an idea for LEGO Santa.
I never had LEGO as a child (Awwwwww!!!!) so maybe it's partly reliving my childhood but if I'm honest it's just a great outlet for my creativity. For example, on those rainy days when outdoor photography is not so appealing, I have a myriad of characters (currently around 400+ minifigures) to choose from. As well as minifigure photos I have, in the last year, started creating some MOCs. I've made people eating sofa, an Ivor the Engine and have created several vignettes and have more in the pipeline.
I do love my CMF Series 10 sad clowns (I have 18 of them). Another of my favourite minifig is the CMF series 18 dragon because I'm Welsh. And how can I forget my collection of classic spacemen (the official colours and a few customs)?
Karl and SiPgoes52
I have always had a photography project of some sort on the go. For example, I completed several general 365 challenges a few years ago. I also have an ongoing 'Sunday Project' where I take a photo of my daughter every Sunday. I have done this since she was born (She's nearly 11 now). My first LEGO project was #whatsantadoestherestoftheyear where I took photos of my LEGO Santa in various places and scenarios, he travelled everywhere with me for around 6 months. I only discovered SIP last year. When I saw the 52 challenge I knew it was for me.
I think my favourite image so far is the one I took for 'humanity'. To get this shot, I spent 20 minutes lying in wet mud next to a drainage (only rainwater) pipe trying to get the perfect photo. It was a windy day and as I was lying on the floor a significantly sized branch fell off a tree and landed about 5 foot away from me!
At the time of writing this, there are not many words left, but I look forward to 'trust'. I also have an idea for 'fear' that involves reshooting a photo I took quite a while ago.
So far, I have loved the challenge. It's not always been easy as I have really struggled for inspiration with some of the words. I should thank my daughter as on some occasions when I have been struggling she has come through with an idea. I have also tried, and succeeded, in not using any old shots. Just to make it harder for myself. I'd be the first to admit that some shots are not the best I could have done but hindsight is a wonderful thing.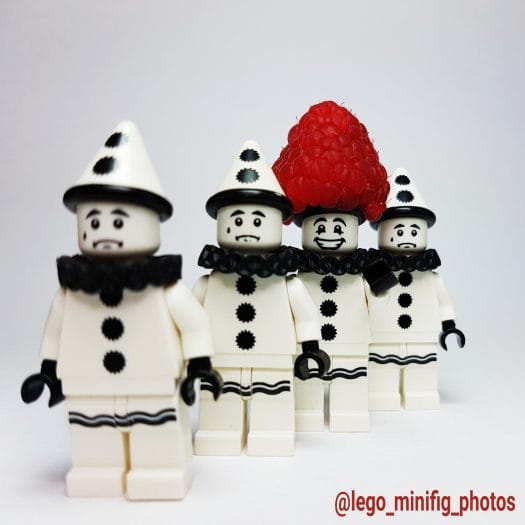 I would definitely recommend a challenge like #SiPgoes52 to others as it's always fun to have something creative to think about as you go through the mundanity of day to day existence. However, I'm not sure I would let them borrow my LEGO 😊
Let's thank Karl for his time with us! Be sure to keep following his photography on Instagram: @lego_minifig_photos.
Stuck In Plastic.
The creative collective of toy photographers.