A year ago, Boris told us about his idea for a project around 52 words. Even though it didn't take long for me to feel impatient about it, at first I wasn't excited. I couldn't have believed that I would be able to complete this project and not miss a single week.
The problem with SiPgoes52
One of the reasons I wasn't excited is that I'm not a fan of 52 (or 365) projects. Particularly, those where the goal is to take one photo a week or a day.
There are days or weeks where I'm not inspired or motivated enough to take good photos. Also, as an outdoor photographer, the weather is important and not always cooperative. Finally, in late December and early January, I was in Belgium where I would most likely lack time, motivation and inspiration for photography.
This meant I couldn't start a project with completely new photos, nor have a common theme common across all of the 52 words like Julien did.
What SiPgoes52 was truly about
Picking old photos
I started my project by looking at photos.
Photos I had already posted.
Photos I had already taken but not posted yet.
Instead of taking photos, I was choosing photos. The challenge for me wasn't about making a photo based on a word. It was about finding the words within existing photos.
Gathering assets
That said, it wasn't enough to just pick from existing photos. Some words obviously required new photos too. All my efforts while taking photos were focused on SiPgoes52. Every photo I took throughout the year was a potential candidate for a word. I was gathering assets.
Although there have been words for which I planned the idea before the photo, for most of them, at best I had a vague idea of what I was doing. I've tried to let myself be inspired, not think too much and take photos more intuitively.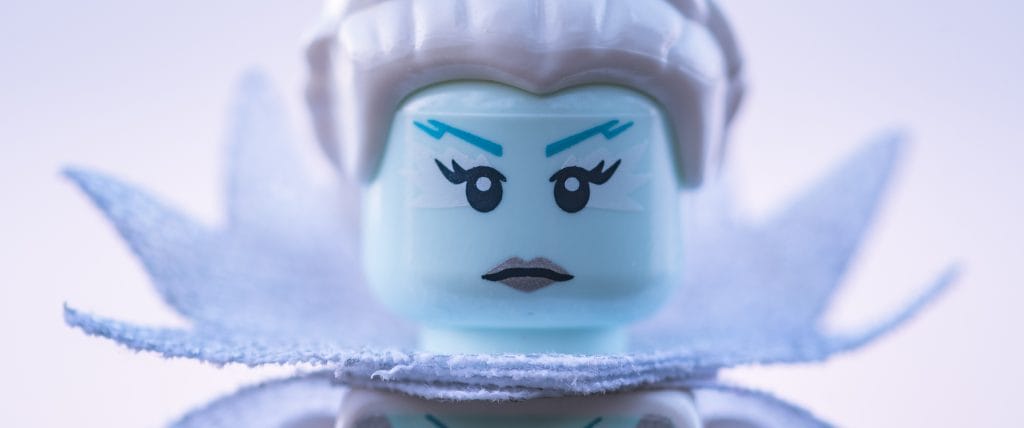 Selecting assets
Then I've let my photos sit on my computer for a few days, weeks or even months. At some point, pieces would click together. I would figure out which photo connects best with a certain word. Or which word connects best with a certain photo.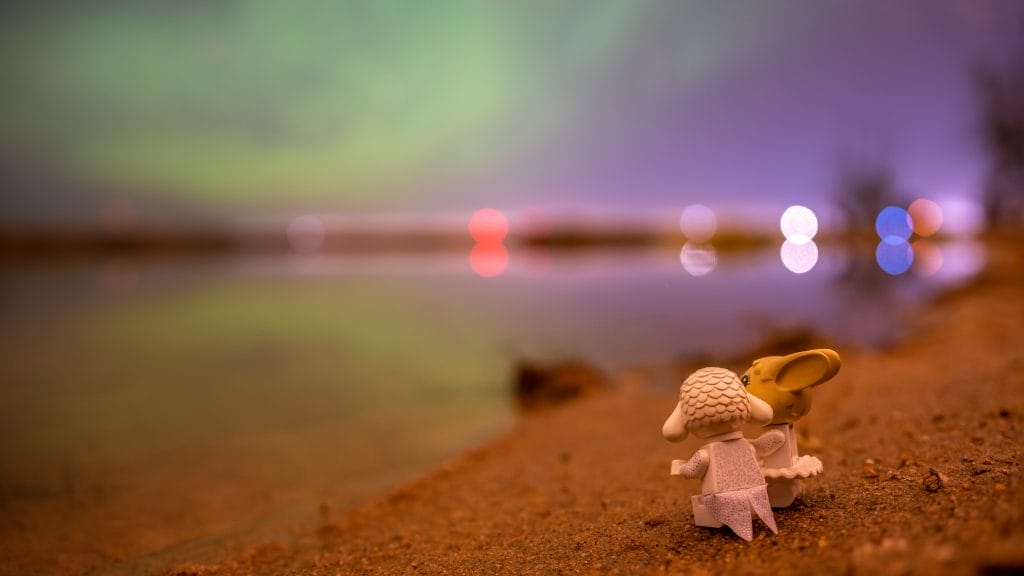 I took a few series of photos around the same character(s) with a (more or less) loose idea of which word(s) the series should connect with. It often took weeks or months before I could decide which words and photos go together.
Using Trello boards
At first sight, unlike Julien, it seems I haven't had much of a structure or plan throughout the year. The only real constraint I put on myself was to focus on LEGO. I also wanted to stay as true as possible to my vision and use this project to further explore it.
That said, one valuable tool that gave me some sense of structure is Trello. I've been using it for two years to save and organize my ideas. This year, I used several Trello boards for keeping tracks of ideas related to SiPgoes52.
I have a main board which helped me keep track of the word schedule throughout the year. I also used it to track photo ideas and whether I have for each word a photo ready, a set of photos to choose from, a photo idea I need to implement, a vague idea or nothing at all.
I also kept track of the information not related to specific words. Like the "missing words" or the words I want to revisit because I'm not satisfied enough with the photos I posted.
5-word selection
When Boris introduced SiPgoes52, he proposed to start by doing a little game: selecting 5 words from the list of 52 values and emotions. It's not as easy as it can seem.
To come up with my selection, I classified my words in three categories: words that inspire me, words that don't particularly inspire me and words that don't really connect with me in any way. From there I made two 5-word selection. The words that I consider the most important, and the ones I strive for.
My very first Trello board contained the original list of 52 human values (which is slightly different from the list we used for SiPgoes52). It helped me selecting the words that connected the most (or the least) with me.
Looking for themes in SiPgoes52
Finally, I used a third board for links I found between words. For example, thinking about "fun" also makes me think about "creativity" and "passion". I started to keep track of those links between words as soon as I started working on the project. I already knew I would like to organize my photos at the end of the year, and these links between words could help.
Now that the project is coming to an end, I've created one more board to help me group and organize my photos. For this one, I created lists for themes or characters found in my photos.
The 5-word selection redone
Using the knowledge from these lists, I tried to redo the little game of selecting 5-words. But this time it's not only a selection of words, but also photos.
My initial selection of words consisted of Emotion, Friendship, Passion, Joy, and Hope. So far, I only managed to reduce the 52 words to 6 instead of 5. To get there, I selected my favorite photos AND words. This brought me down to 20 words/photos. Then I managed to reduce the list further by focusing on positive words. Then again, by eliminating photos I wasn't truly satisfied with, or words for which I don't have a connection as strong as the remaining ones.
My new selection consists of Emotion, Passion, Hope, Sensuality, Harmony, and Love. Friendship and Joy disappeared. Not because they don't matter to me anymore, but because of what I've learned exploring other words.
I can only encourage people to try this challenge of reducing our list of 52 words to 20, 12 or 5. No matter whether you participated in SiPgoes52 or not. Whether you completed SiPgoes52 or not. Whether you already did it or not. You will be sure to learn something about you from doing it.
Sharing the Adventures in The North of my Plastic Friends.