Emotion
Emotion, what is it? Well, emotion is defined as the natural instinctive result of a stimulus, whether that be mood, circumstances, or relationships with others. Thinking on this definition, emotions are sometimes seen as weak and vulnerable in today's world. But I think we shouldn't be afraid to share our emotions, we should embrace them and let them shape us. It's not good to keep them bottled up because that breaks us down inside.
Encompassing more than one emotion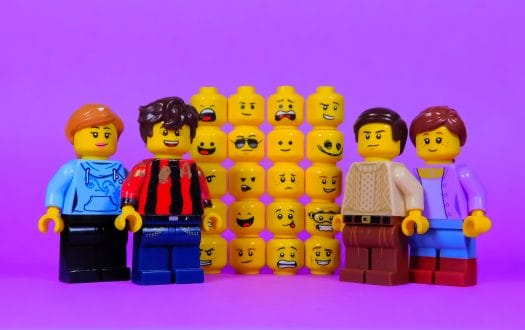 So, in creating my photo for this week, I took that into account. I wanted to make a photo that encompasses several emotions, while also showing that sharing them with others is okay. I think this word actually includes some of the past and future words, and that it is essential for us, as human beings, to have and share emotions (at least we will be able to tell humans from robots).
And remember, if you'd like to participate in the #SiPgoes52 challenge, all you have to do is shoot, and post!
Choose one or two. Choose all. Or choose the ones that speak to you.
Just use the hashtag of the week and #SiPgoes52 , that way, we'll all be able to see it!
Lego Photography Enthusiast! I love Lego. You can see my photos on Instagram @LegoRunner