The 5th month of the year (read May) is halfway and we have not introduced our next word in this series of twelve. One could argue that it is all about priorities, and indeed we are juggling with a lot of different ones at the same time. Researching the upcoming RLFM days later this month (only 13 nights to go), getting a non plastic photoshoot finished (yes, some of us shoot other things as just plastic) and off course the day to day priorities of work and live balance we all have outside of our passion for plastic. There are only twenty four hours in a day, and seven of those in a week. And I did not shoot any plastic in the last fortnight.
So, when Stefan pinged me earlier today and asked if I was all set for today's post, I got a little anxiety attack. I still needed to finish at least 3 more emails and some other paperwork, before I could climb behind my keyboard (which has 78 keys btw) and I did not even have an image ready. Most of the time I have the outline in my head, shoot the image and then write the full post with the image at the center. And here I was 21.17 local time. Zero images ready. The clock ticking. And then there was Google. Google, or a gameplay on the word Googol, which is a 1 with 100 zeros. So I googled for an image that by association had come up to me. An image I had seen earlier a good 934 km south of where I am sitting now in the city of Billund.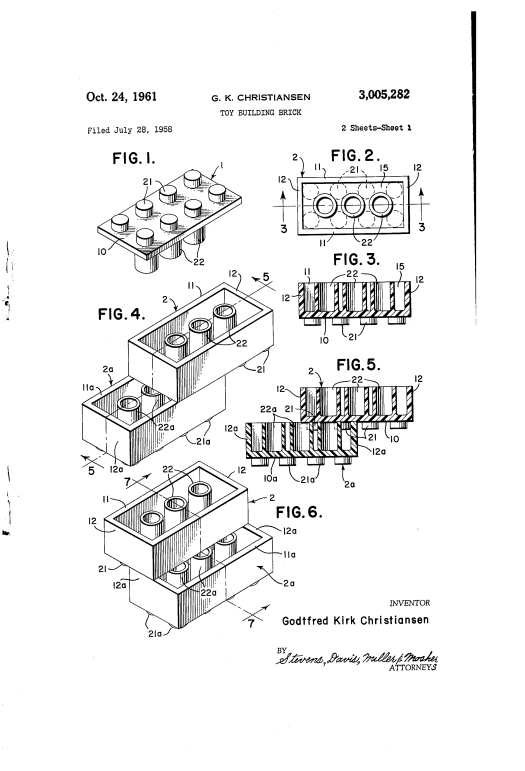 A distinct image, referenced by patent number US3005282.
Another number.
Numbers are everywhere.
The whole photography experience is one big number game (f.stops, aperture priority, iso rating, …) and even if you just shoot good old full automatic, you soon run into the limitations of the size of your memory card and the number of images you can store.
And then you have the composition and the numbers of nature that influence us every day. Rules of Third, The Golden Ratio,  The Fibonacci's Ratio, …
And that is our fifth word in the series. Numbers.
We will be exploring some of the numbers in plastic photography over the coming months, but for this month we have a simple task for those that want to play along.
Which number (or number series) is important for you in your creative process. Create a new image that is a reflection of this number and share it with us. 
Boris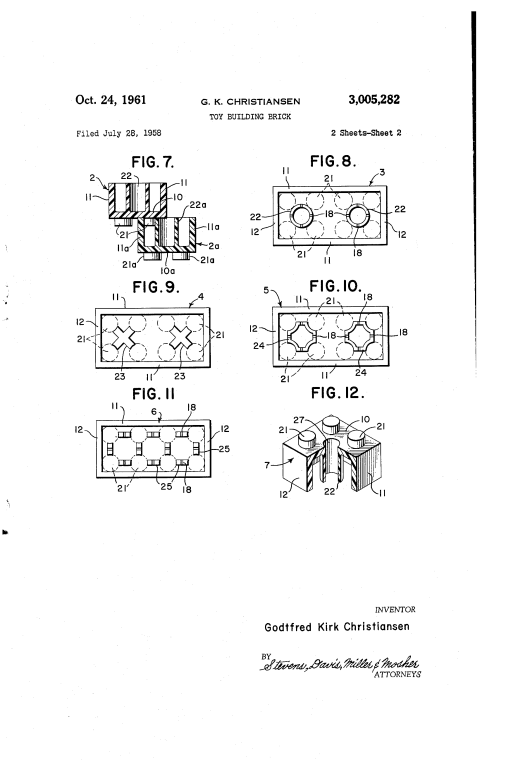 Numbers are everywhere, and if you want some dry inspiration on numbers I warmly recommend this little Wikipedia article as a starting point.
Most of you will know that the meaning of life can be summarized in the number 42. Here is a fun little read on that number as well.