I used to be a scrapbook queen. I've been documenting my life through photography since grade school and have put together dozens and dozens of scrapbooks all the way up until about ten years ago when I made the transition from 35mm film to digital photography. I photographed the usual: people, travel, landscapes. In my quest to answer the "Why do I take toy photographs?" question this blog series is based on, I dug up one of my earliest scrapbooks from age 11 in which I remember taking a photo of a Hot Wheels truck in front of a Hawaiian sunset.
Now, forgive the image quality as this photo was time-stamped "July 1987" and I was rockin' one of those rectangular 110mm point-and-shoot cameras, but check out the composition! My 11-year-old self deliberately used silhouette and forced perspective techniques to create a "landscape" for my toy car. I even offered up a "comet" story to incorporate that strange light leak/lens flare that appears in the center of the photo. The most amusing part though is the way I presented the photo. It's almost exactly what I do on Instagram today: Engage my viewers to comment or make a guess about something in the composition, and then provide a behind-the-scenes explanation of my setup! Although, who was I even directing my questions to back then? Maybe scrapbooking was my version of social media? Who did I think would be viewing it beyond my parents and my fifth grade bestie?
My interest in photography was undoubtedly sparked by my father who is also a photographer. I studied his photographs in our family albums often and took keen note of his use of DOF, how he framed his subjects, and his ability to nail great exposure within one or two shots. The photography class I took later in high school is the extent of any formal training I have, but it taught me how to use an SLR camera, how to develop film and make prints, and how to employ The Basics to create good photographs. I also worked in photo labs for about ten years where I color-corrected and inadvertently got to critique thousands of customers' images, seeing what worked and what didn't.
But let's go back to the toys. Before I became a scrapbook queen, I was a LEGO maniac. I had some Classic Town and Castle sets, but I especially loved the Classic Space sets and was content to be locked up in my room completely immersed in the mini worlds I created. Growing up in Hawaii also meant I spent a lot of time playing at the beach. I explored tide pools and porous lava rock boulders, searching for suitable "headquarters" for my LEGO minifigures. And I envied them. My little Space guys. They got to investigate all the cool nooks and crannies, inspect the minerals in the rocks up-close, and gaze up at the textures of their cave "ceilings" because they were small. I wanted to be that small. The world seemed so much more interesting at that scale and playing with LEGO outdoors allowed me to live in that macro fantasy land.
I eventually grew up and moved away from Hawaii, but I held onto all my LEGO and carted them around in storage bins. I fell out of the LEGO loop for about twenty years and didn't pay attention to it until the Lord of the Rings sets came out. As a huge Tolkien fan, this combination of LEGO + LOTR just completely blew my mind! I couldn't believe how far LEGO had come from the classic minifigure perma-grin to the specialized expression and design of Gollum! It was then that my love for LEGO reawakened.
A year later I got onto Instagram and discovered Shelly (@xxsjc) and the @brickcentral community. Mind blown again! Shelly's outdoor LEGO photos struck a huge chord in me. She combined well-composed portraits of colorful characters and landscapes, but on a macro scale, and I was instantly transported back to my mini LEGO worlds from childhood.
Since then toy photography has taken over my life. I switched out my wide angle lens for a macro one. It gives me that immersive experience I achieved as a kid. Whether I'm traveling to exotic locations or just hanging out in my backyard, I love the challenge of hunting for tiny landscapes, or "LEGOscapes" as I like to call them. I prefer to keep setups fairly simple, using and bouncing available light. I typically only use post-production to clean up lint and adjust a few exposure levels instead of relying on it to tell the story. Lately I've been including larger non-LEGO toys too, but my process is still the same.
There's a fine art to utilizing natural elements found in the larger "real" world to create the illusion of a small world that then appears large from the minifigure's point of view. I think that's what I strive for when I compose a toy photo. I want to find naturally occurring playgrounds for my characters and then document their lives. At the end of the day I just want to be that small and escape into that macro world myself, exploring caves, inspecting tide pools, and tromping through fields of moss!
It also gives me extreme joy to be able to share these little worlds through social media, and see hundreds of other amazing toy photographers do their thing too! Being able to meet some of these artists in person and see them in action has been incredibly inspiring, and many have resulted in long-lasting friendships.
I'm grateful to have an international following and be part of such a creative community. The internet and social media certainly helped me realize I could combine my photography and LEGO passions into a daily creative outlet. But even if the internet suddenly disappeared, I would probably still be taking toy photos regardless of knowing if my audience was real or imagined. Just like my early scrapbooking days, I do it simply because I love it.
Thanks for reading and following! Thanks again to Shelly and the Stuckinplastic crew for having me contribute to the blog. It is such an honor!  
Leila @brickandmordor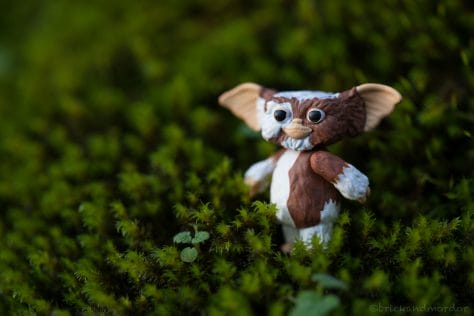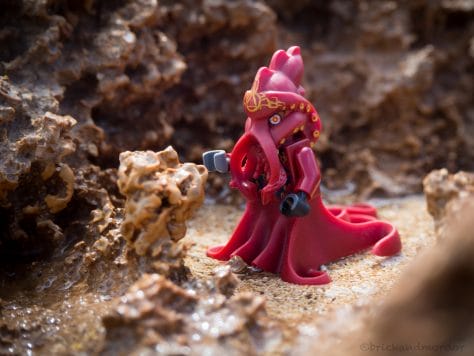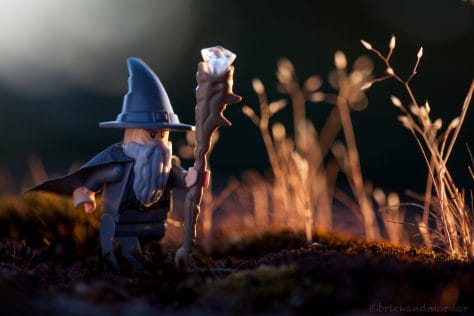 Multi-instrumentalist, rhythm crafter, LEGO photographer, stop-motion animator, lover of lava.