Once upon a time there was a great magician that lived inside a book.
The magician listened to the name of Dumbledore and he enjoyed his magical room ever so much.
The Magic Room
The room was packed with treasures and he just loved to go inside and look at all the magic.
Dumbledore was amazed at what treasures he could find in this room. Little did he know there was trouble around the corner and a new adventure was about to start.
And so it begins
Harry was busy in the dorms when he noticed a book that wasn't there before. After checking it, he realised that it belonged to Dumbledore. So he decided to stretch his legs and return it to its rightful owner.
But he couldn't help but wonder why it was here.
Bellatrix had a terrible plan.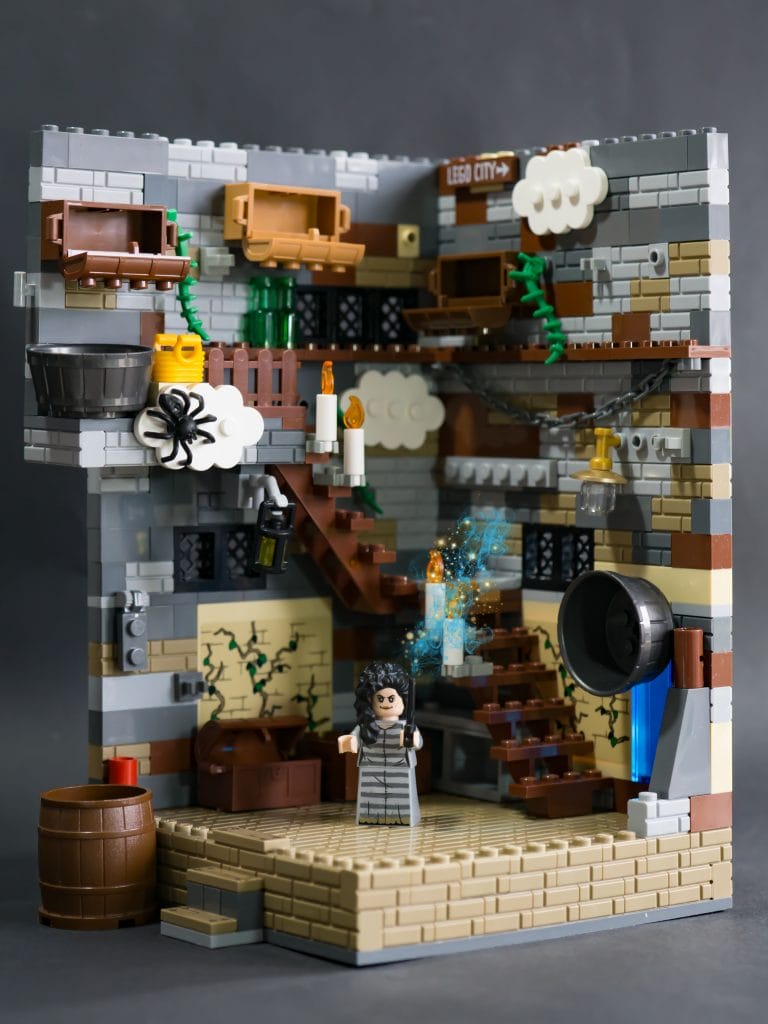 She was going to scatter the items throughout Zweinstein (also known as Hogwarts) just because she felt like causing some trouble.
Strange Places
Unaware to the others living at Hogwarts, items started turning up in strange places.
When Ron came to the bus stop after school, there was a suitcase waiting. He opened it up and couldn't believe his luck when finding a complete meal!
Becoming aware these were all items from the (hidden) chamber, he went back to school to return them all.
Luna was taking a stroll on the grounds whilst she came across a collection of strange items. She was sure they didn't belong here. Wasn't this Myrtle's teddy bear she had discovered? Or was it Dumbledore's? But surely Dumbeldore wouldn't have lost his bear?
Caught Up
Griphook has read the breaking news in the daily paper all about Bellatrix playing a trick, he knows he had recently taken the key from Dumbledores desk and he doesn't want others to suspect him. So, he decides to replace the key and uses a skateboard to get him back fast while accompanied by the magic bat. What he doesn't realise is these are parts of the missing items.
Magic Mushrooms Teddybears
While Professor Sprout is out harvesting Mandrake roots for her class she stumbles across what seems to be magical teddy bears growing among the plants.
Could they be the lost items from the powerful Wizard's magic room?
The magic frog.
Nevil lost Trevor (his pet frog) again whilst in Professor Sprout´s Herbology class. On finding Trevor he got trapped by a huge beast. Using his Book of Monsters, he cast a spell to transport him back to safety before returning the book back Dumbledore for the next student to read.
A dino?
Myrtle found Dumbledore's broken teddy bear while playing in the snow.
However, she ended up losing it again and left crying. By the end of a winter, a funny looking dinosaur had adopted the teddy.
Skipping Magic Class
During a stroll through the halls, avoiding class, of course, George noticed the terrible rules that Professor Umbridge had tried to remove and hide in Dumbledore's room.
He hid within the Room of requirement checking The Marauder's Map to see if the coast was clear. Once clear, he produced one of the Wesley twin tricks they had been testing to blow the rules from the wall as he did not want these been seen ever again!!
And then there is Fred
Whilst George was out testing their latest tricks, Fred decided he would play some top hits to help magically transport some items back into the room for Dumbledore.
Hedwig The Wise
Ginny came across Hedwig hiding in the Room of Requirement. Why was Hedwig there? Maybe Bellatrix had something to do with it. She conjured up a variety of food using magic to tempt Hedwig back into Dumbledore's care.
More animals had been let loose around the castle. Hermione used her great mind a quick thinking to made friends with the animals and take them back to the safety of Dumbledores care.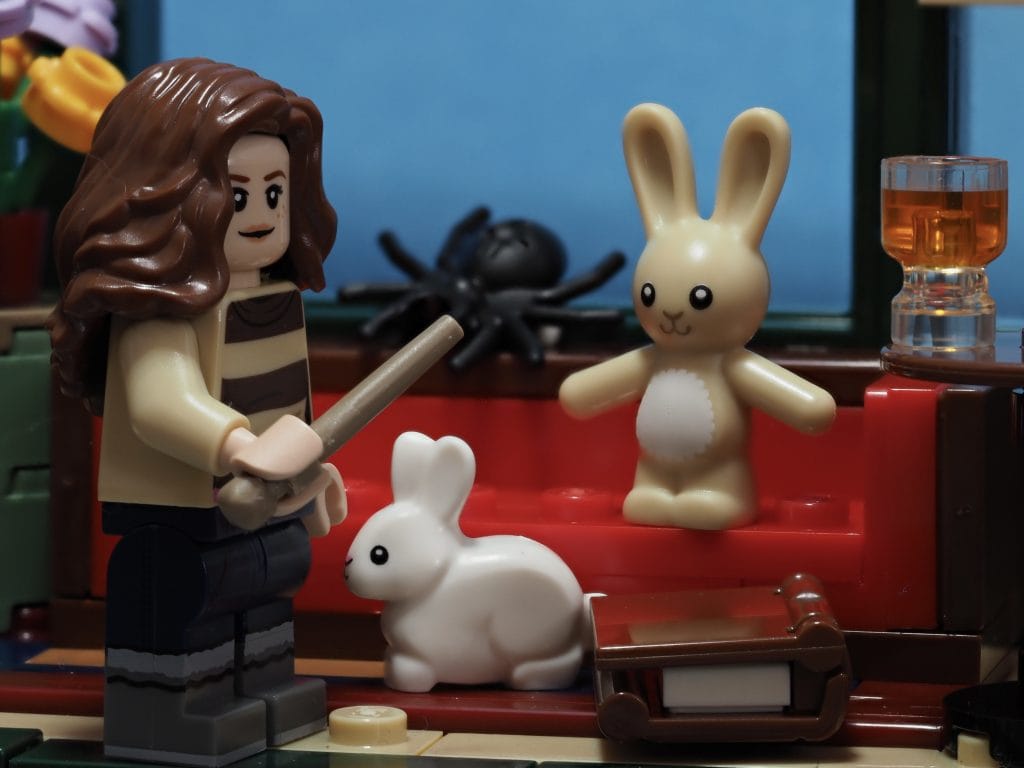 Hagrid had been trapped in his own hut by a huge snake! Kingsley had seen he was in trouble and came to his aid. Where had these creatures come from?
He saw the destress Hagrid was in and helped capture the snake and return it to Dumbledore for safe keeping.

Lily Potter needed to find old Dumbledore's surfing board from his young days.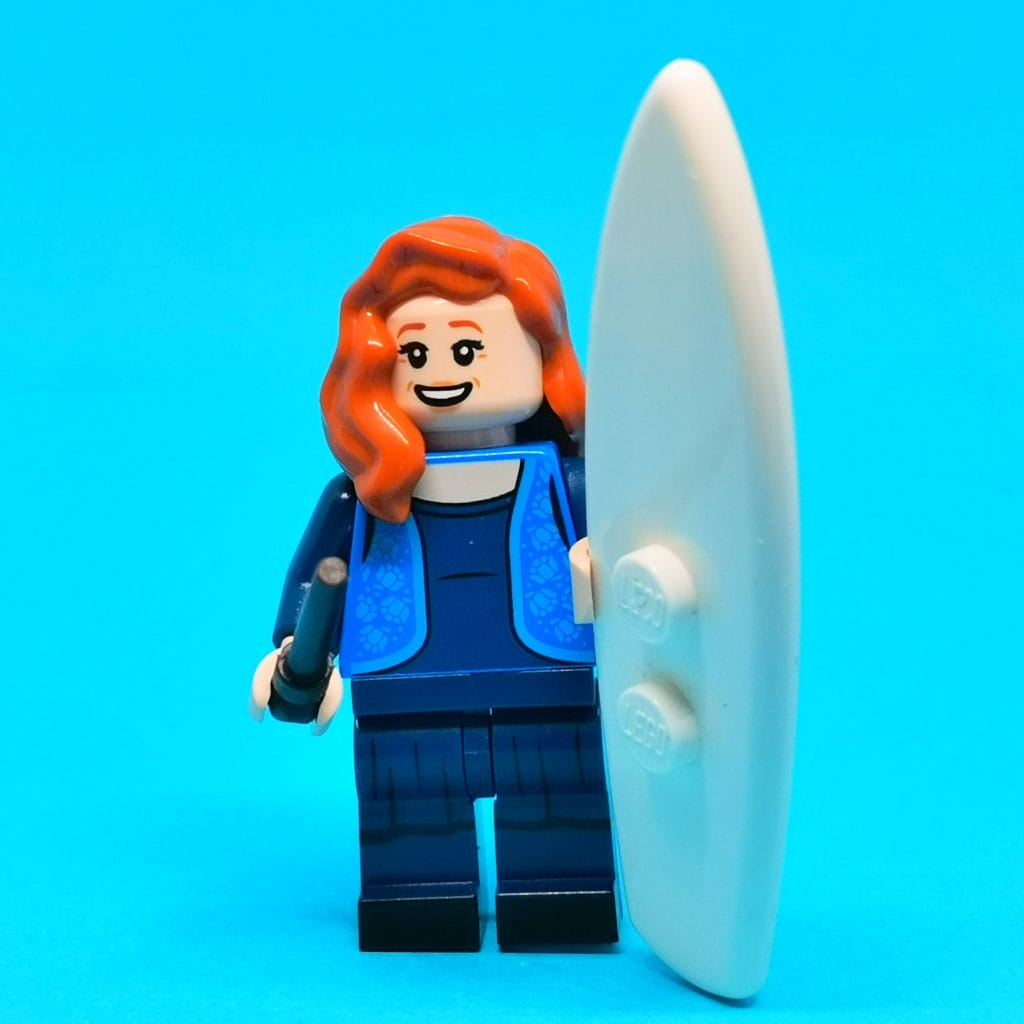 She didn't expect it would be a hard task, but when she got to the beach when he used to spend his summers, she found an old shark using it because it can't swim anymore.
His teeth were very dangerous, but luckily, she came up with a great idea. She cast a spell and a delicious red crab showed in its mouth. He instantly swam away and she was able to take a surfing board easily.
Flowers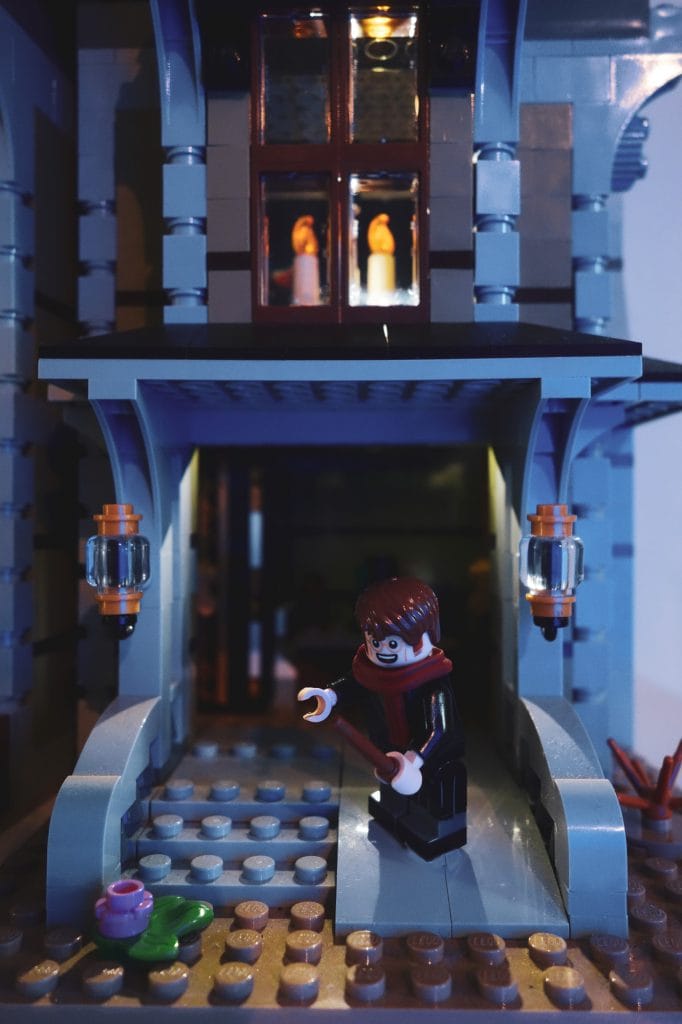 Away from Hogwarts, James came across some beautiful flowers that were a little out of place. This was not an ordinary flower. This had been hexed when expelled from Dumbledore's room of magic.
After a quick spell the flower returned but also grew to be more magical before being transported back to safety!
Dumbledore checked back on his room full of magic to find all items had been returned with the help of everyone. Everyone could now go back about their days knowing that peace had been restored.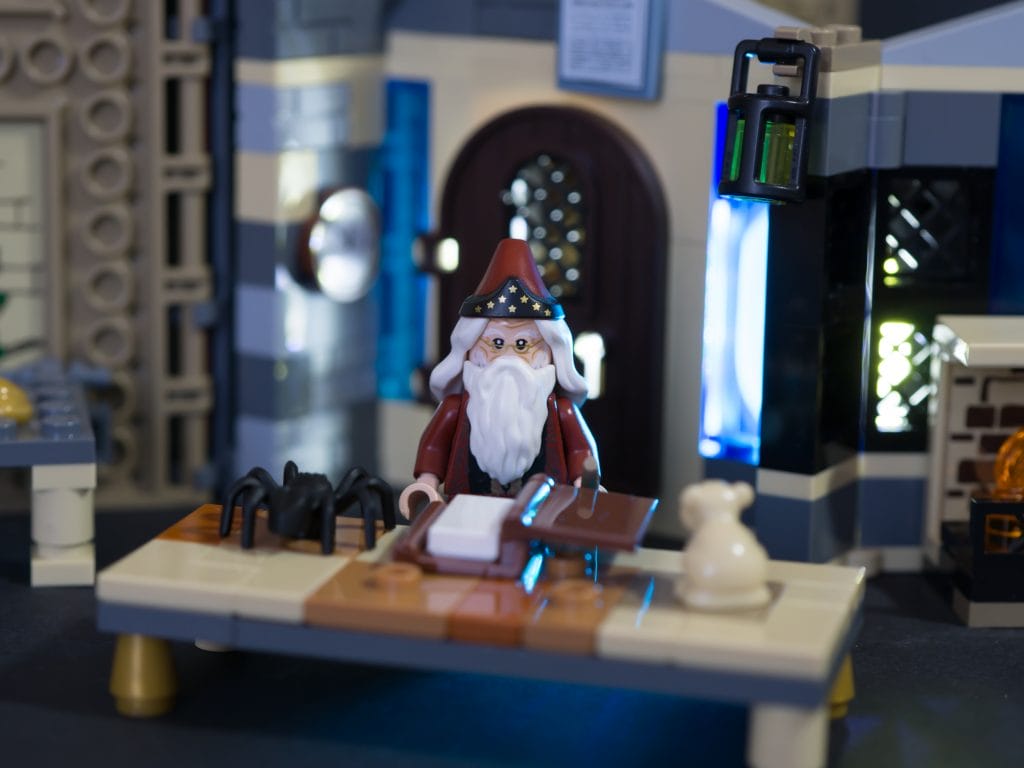 And so all ends well.
And the magician lived happily ever after.
Or at least untill Bellatrix strikes again.
Your Story Teller of Today,
Post Scriptum
This story was created in 90 minutes by 16 awesome creative toy photographers on the SiP Spring Workshop. Special thanks to Claudia for being our magic story master, and Natasja for setting the scene with her magic books.