Reflecting on the two amazing Spring workshop sessions and after attending the May #SiPspringworkshop2021, it came to light that this was going to be a very different workshop for me. Interesting, because participants were required to shoot a toy that was non-LEGO along with their chosen brick colour theme. It was important to add the brick in preparation for the final group grid.
A Monster High Doll
When we were asked what our non-LEGO favourite toy, there was discussion throughout the group and I could virtually see excitement brewing. For this particular task, I had chosen the Monster High Doll that I purchased last year and never actually got round to shooting. Her name is Frankie Stein. As a matter of fact, this particular doll previously inspired a past post I had written, titled Hey Frankie Siren in which the challenge was to create a Frankenstein model out of the different Lego body parts.
In my childhood years, I grew up with Sindy dolls. I remember very well going to my local toy shop and purchasing 'disco dance Sindy'. If I can be so bold to say, I do believe she may even be the only ever doll to be accompanied inside her box by a 7″ 45 RPM single Vinyl. The record by The Video Kids – Everybody Boogie! We're having a party was released in the UK in 1981. Although Barbie was around at the time, I was never a fan of her beautiful perfections and her ever growing popularity. Nowadays, as an adult, I am loving the Monster High Themed Dolls and their haunting edge look, only wishing I could have played with them as a child instead.
The Collaborative Grid
For the purpose of the task, each participant chose their own unique toy representing each individual on what seemed like a personal level. And it was great to see so many different toys being used in the process. For some of us, including myself that element of creatively leaving the comfort zone of shooting LEGO, with the aim to shoot something completely different from my usual toy photography sent my mind thinking. On the contrary, it turned out really exciting. And it has prompted my thoughts when I initially purchased these dolls. Thus, reverting to the potential conceptual photoshoots that I can create in the future.
The Workshop Brief
Deliver one image in a square format and the other in a 5.1 format. Indeed, 5.1 is not your average camera format. With square in mind, it is easy to convert an image to square format especially if you are already photographing images with Instagram in mind. Then you are generally allowing for the crop. However, 5.1 creates a narrower height and a wider width. Immediately I knew I had to shoot my toy with this in mind to my usually full-frame format perspective.
A Designer Handbag
There have been many toy manufactures who have had lines that have not worked and Monster High has been no exception. These particular dolls were made by the toy manufacture Mattel. Unfortunately, after failed attempts to reach specific audiences, in 2018 the product line was discontinued having resulted in low sales.
Needless to say, although the drop in popularity, I really like the way these dolls look and their edgy uniqueness. They are also amazing to photograph… Well once you get the balance of standing. After the workshop, I decided to continue using these dolls as my photographic models. They articulate well and I feel that I can bring them to life in one way or another, plus I have the added benefit of photobombing the shots using the LEGO Bricks as designer handbags.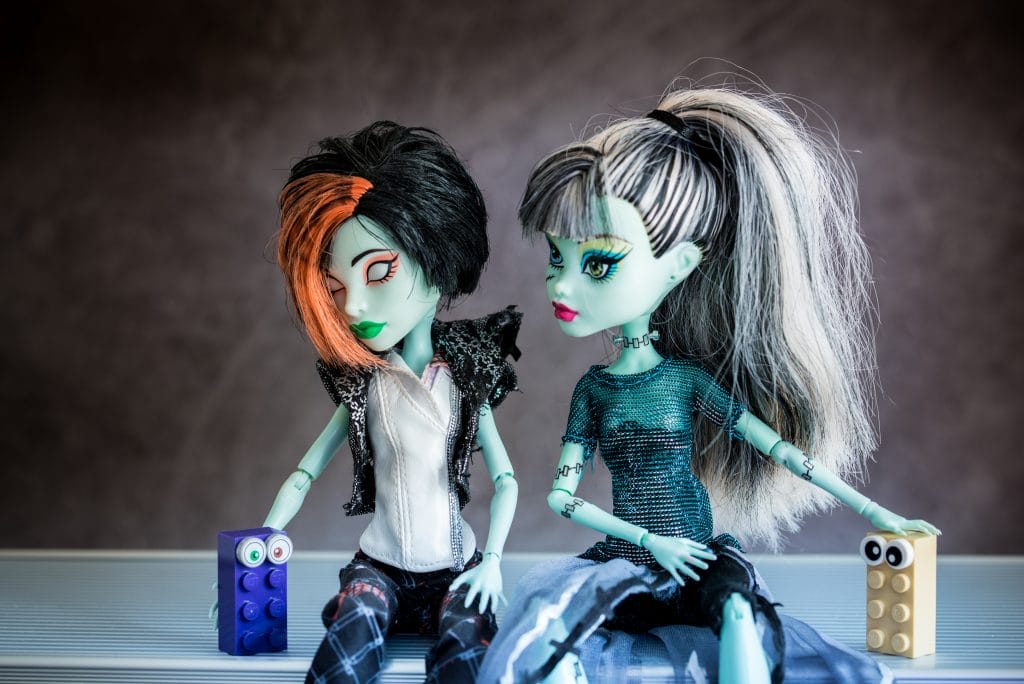 "Be Yourself, Be Unique, Be a Monster"
Inspired by the concept and visual appearance of these dolls. Shooting these non-Lego toys can perhaps diversifying my toy photography, allowing me to showcase another narrative. Plus I loved their slogan which was "Be Yourself, Be Unique, Be a Monster," However, in 2016 Mattel changed it to "How Do You Boo?" I actually prefer the original, I thought it sent out a positive message to the audience it was aimed at, and a quote I tend to relate to. Be yourself, be unique!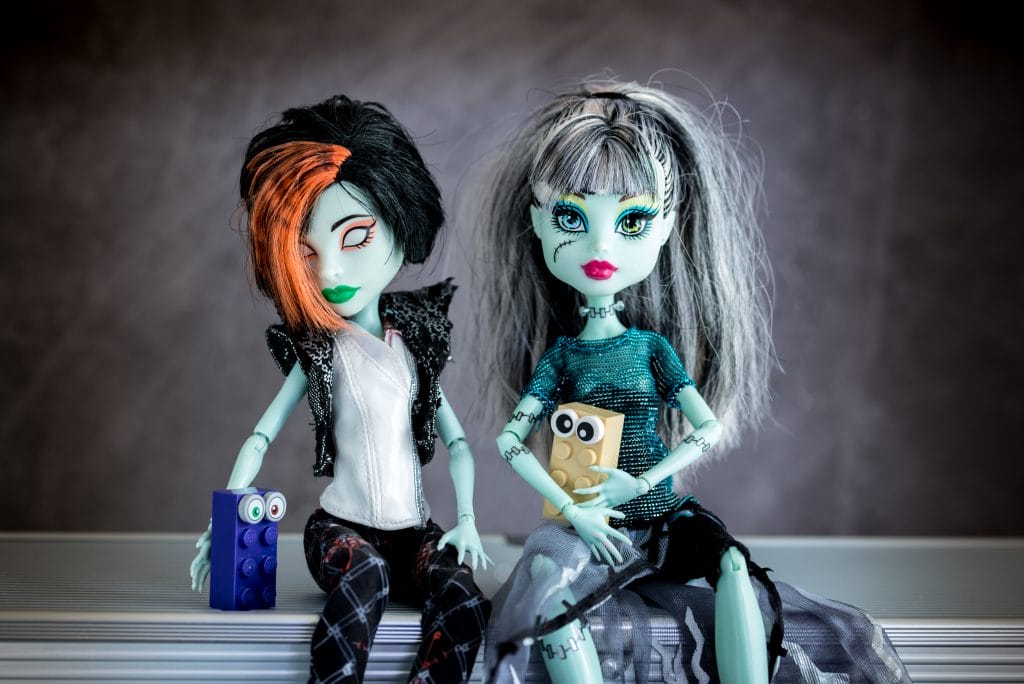 Is Monster High coming back in 2022
Next year, according to the official Monster High website, Mattle Inc and Nickelodeon have entered a ghoulish partnership ready to reboot the franchise. So we could be seeing Frankie Stein and a few friends heading back to Monster High in an animated series.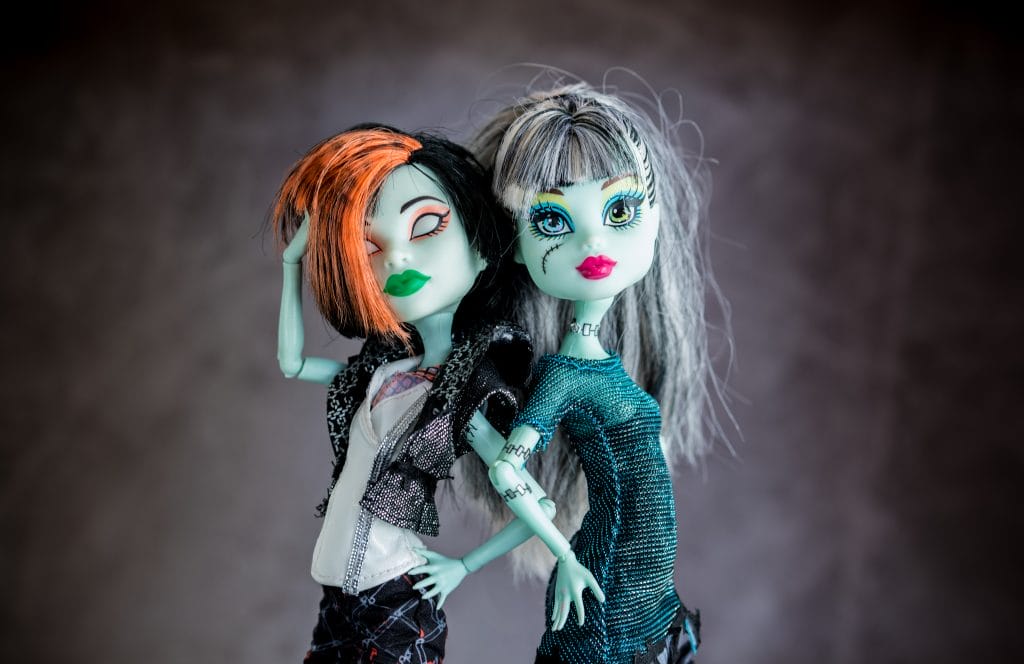 With the addition of a new Monster High friend on order, I can also see what I can create with dolls. Perhaps I can get the LEGO Land Rover Defender back out. I seem to think the perspective could work together perfectly.