An Awesome Lake
My original idea for the Where is Anton contest was to go to the mountains and find an awesome lake. Maybe even take the lakeside lodge set I recently built and work that into the picture.  However, because of the crazy weather lately and the limited time, I instead resorted to something I could capture at home.
Paper Art
I love paper art.  I do think it is a great way to make a small scene at home when other options aren't always available. So, I pictured Anton being among the waves kind of just stuck out in the middle of the ocean. The trick with paper art is to create multiple layers and depth so that your picture doesn't look flat. The waves of the ocean are something that naturally work well as multiple layers and colors, and provides some depth and texture.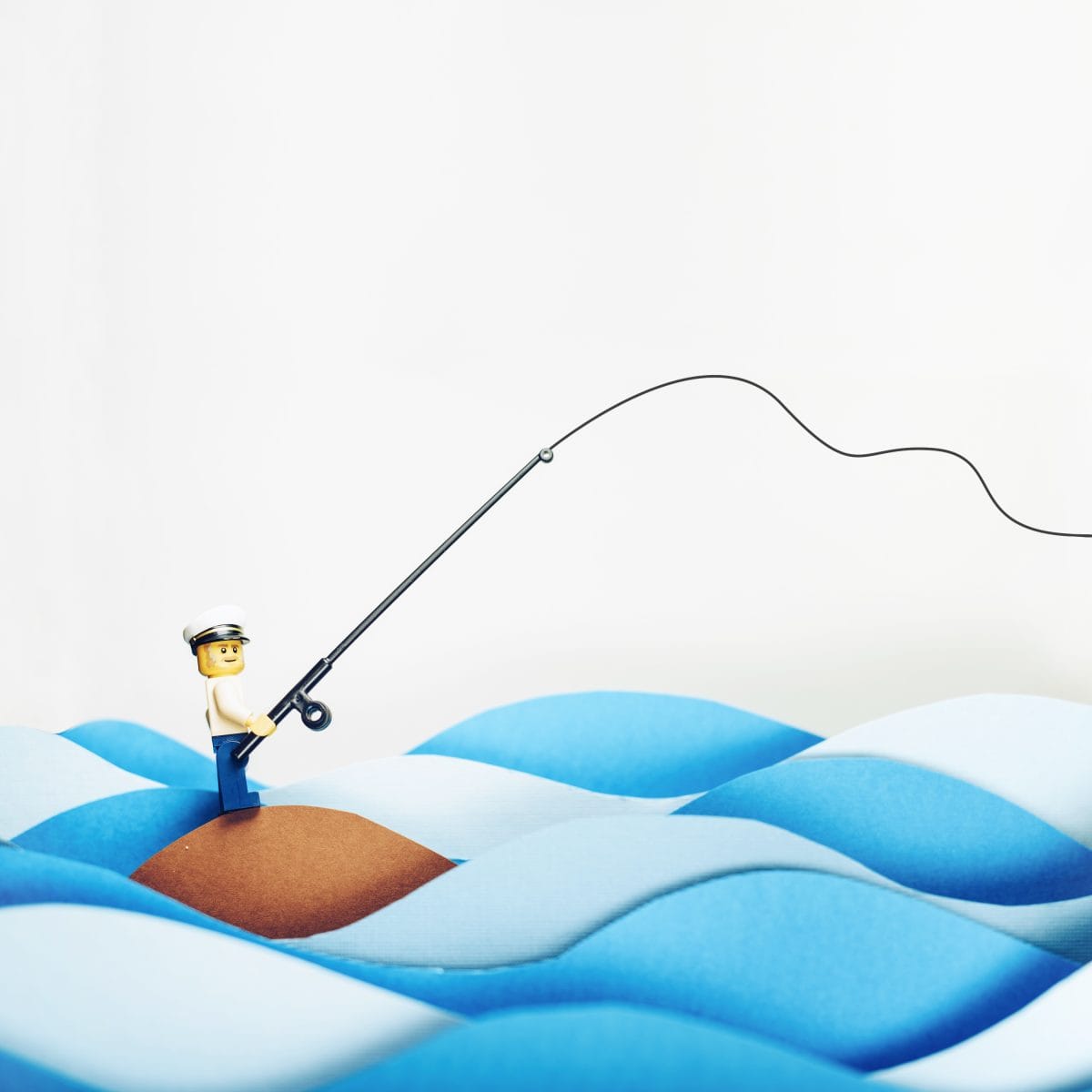 I imagined for this scene that Anton has lost track of time and the tide has come in more than he expected. He then finds himself standing on a high rock among the powerful waves, but still happily casting the line out in search of the next great catch.
As Anton turns around to jump in and swim back to shore though, a shark sees him and jumps out of the water in an attempt to swallow poor Anton. The ending to this story is up to you…
Does Anton make it back to shore, or does he get eaten alive?!
Editors note.
Do you accept Kenton's challenge and finish his story with your own paper art photography.  Do you create your own lakeside outdoor version? Or do you take Anton into town showing him some historical landmarks? You still have 2 days left to have a chance to win a LEGO Old Fishing Store. Join in the challenge and submit your own version of Where is Anton.