First of all, I want to thank the crew of Stuck in Plastic, because without them I would not have Anton. I won him in one of their competitions.
And without Anton, I could not have taken these photos of course.
The story behind these photos is that Anton and his cat Felix are enjoying the autumn atmosphere. So they are taking a walk in the forest.
Along the walk, they see a lot of nice things like growing mushrooms, falling leaves, the beautiful colors of autumn,…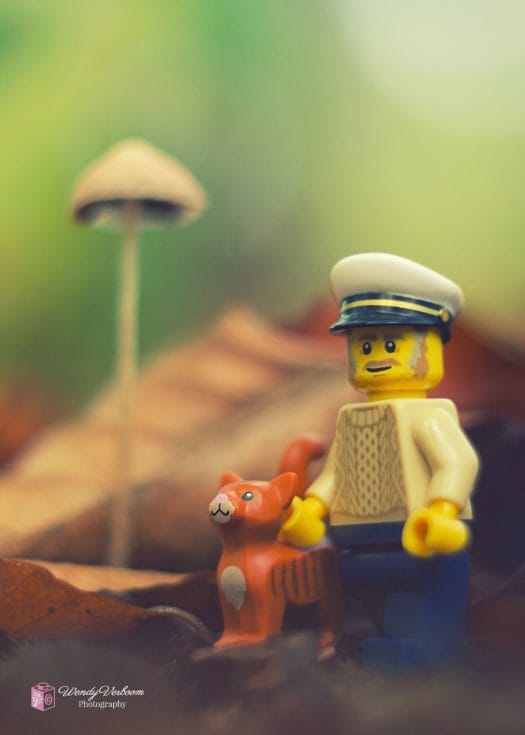 Felix joins Anton all the way in the hope he will also have some fun and also because he just likes to be with Anton.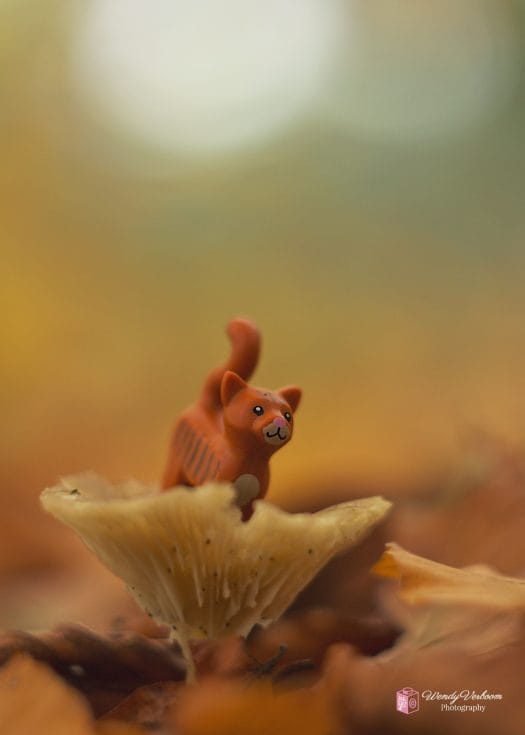 I have to say the truth, I am not good at writing a story behind my photos, in my head, I see it clear but to say it in words is so much more difficult.
I want to thank the crew of Stuck in Plastic for the chance of writing about the story behind these photos.
Best greetings, Wendy Verboom
If you want to see more of Wendy's photography, you can find her on Instagram, Google+, Flickr, and Facebook.