With Chris throwing his one in the group yesterday, we can for sure say that taking a deep dive into what image was a game changer for our plastic photographers has taken equally epic proportions as our Why series and we have to thank not only Lady Amidala, Jesus, Charles, the iconic Nikonus but even a chipmunk called Buddi for being that special one.
Just like our Why series, we strive to take a deeper look into the inner workings of plastic photographers around the world. We will continue this series one at a time and if you feel you have an iconic game changing image that is your "one" with an epic story the world should hear about, don't hesitate to contact us …
Talking about coffee and coffee breaks … the last few weeks have been epic, and the blog is buzzing with great posts and even better series in the making. From ideas to creativity, from online identities to funky dinos, and much more. We touched on style, locations and even talked some shop when Mike took a deep dive into 35mm lenses (I need one now) …
Epic !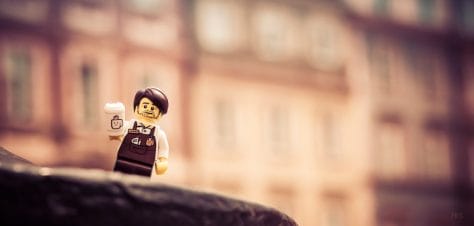 On a different note aka PS: We are looking in the dungeons and see how we can make StuckinPlastic even more epic for you;  not only get the likes and thumbs up, but also the interaction and two way communication to the next level. We heard from some of you that the site is sometimes slow (ouch, not intended at all) and we are working on that with our hosting buddies. We also know some of you have been asking to get some peer reviews of your work (our G+ rooms from the past) and some other interactive stuff which we are taking into consideration as well. And this is where the coffee comes in as all this IT stuff is sometimes overwhelming … :)
On a different, different note aka PPS: Do you know where this picture was taken ? The comment field is all yours, and who knows … :)