August 29th is fast approaching and the detailed planning of our very first toy photography meet up on the old continent in the middle of the Stockholm Archipelago is starting to take shape.
The warm late summer weather is ordered (with all the rain that is falling out of the sky these days here in Sweden sun will be almost guaranteed as there will be no more water left in the sky) and we are working the detailed schedule of this three day photographic workshop in all things plastic.
Final registration deadline is Friday 14th, so please make sure you complete the online registration form if you did not do so.
An epic adventure on its own we are tweaking together with you.
Below is the current detailed breakdown, open to small tweaks or even drastic changes based on the feedback we get of those who will be joining our small meetup in Vaxholm, Sweden. We have a packed schedule that should appease not only the local plastic photographers and toy friends from Stockholm and surroundings who join on Saturday, but equally those travelling from abroad and make this an epic city trip with plastic proportions. A schedule focused on Swedish traditions, international relations and plastic workflows. Making new friends, exploring new ways of shooting and discovering new workflows and editing in a beautiful outdoor scenery, with some good food and water fun to top it all off.
Friday 28th – Day One
Arrival for the international travellers into Vaxholm and offcourse those Swedes who want to join in early on Saturday morning sunrise shooting. We have currently reserved a limited set (7) of rooms in Vaxholms Castle bed and breakfast which is uniquely located just outside the beautiful city of Vaxholm and completely surrounded by water and one of our two base camps in this adventure.
Shelly will arrive on Friday from Copenhagen, and we will have a smaller BBQ in The Studio (our other base camp) and take a first evening session on shooting plastic and playing with fire in The Studio. We will do some post processing workflows of the material we shoot together.  Shelly promised to have some awesome stories over campfire marshmallows for all of us who arrive on Friday.
So, in a nutshell:
Hotel Check In during the afternoon/evening based on the flight schedule in from abroad. Let me know in the RSVP when and where you land and we see how can combine the schedules.
As of 18:00 we fire up the BBQ in The Studio including two photo sessions and some great stories from the West Coast.
Boat back to the Castle for a quick night sleep.
Saturday 29th August – Day Two
4:30 AM, getting ready for early morning Sunrise Shooting at the Castle with Me2, Shelly and the Black Pearl. The sun is rising at 5:30 AM, so an early start and and some fresh coffee is what will kick start the day for all of us that wants to shoot plastic in the early sunlight. Partners without a burning desire to shoot plastic or walk the plank in the eery morning hours can sleep in till 8 AM.
8 AM Breakfast in the Castle.
9:30 AM Guided tour through Vaxholm, with a few natural photo ops outside and some time for strolling through the harbour and look at the boats and shops alike. We are still working out the details if some of you prefer an extra workflow session in shooting plastic in the Studio instead or you all prefer a deep dive in Swedish culture and a touristic visit to the Systembolaget and little galleries in downtown Vaxholm.
12:00 Lunch in Vaxholm or at The Studio …
14:00 The photo walk start at The Studio and we will shoot in 3 distinct locations outdoors out in the nature. Please make sure you have comfortable shoes, and clothes that can become dirty when exploring the specific angles of shooting plastic. We will be walking at least a  good 3 kilometres throughout the whole afternoon and will explore some of the epic shots Me2 took in the surroundings (an exclusive behind the scene and camera you could call it) and off-course the whole idea is that you are shooting plastic so this will be a very interactive session, including all kind of cameras, photo gear and lots of toys.
By 17:00 we are back in The Studio for some serious post processing and  a deep dive into the sea (with or without camera). We offer a refreshing sauna (given that Vesa will be joining us from Finland a Sauna needed to be on the schedule) and a hot tub to start the post processing sessions of some of the material we have shot during the day and get ready for the traditional Swedish crayfish party we will be holding to fuel the conversation and late night post processing.
The post processing workflow will include some lightroom tips and tricks and large format printing to explore our collective results. We will turn The Studio into a creative mingle and discuss and explore all things toy photography into the late evening after which there will be a boat taxi back to the hotel for a well deserved night rest.
Sunday 30th August – Day Three
Sunday morning starts with breakfast in the Castle and maybe some bold plans that were created the eve before. There is no official program (as of yet) and the Sunday can take any direction, including some serious dino shooting.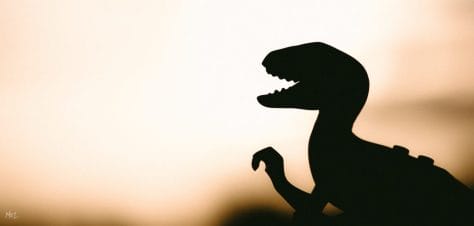 Only time will tell but you can influence the adventure and share your request, a walk on the rooftops in Stockholm, a fast rib tour out to the outer archipelago, a simple stroll among friends or some chilling out in The Studio …
The Price
Most probably one of the more mundane questions of the whole adventure, but still a very valid one. Sweden is not the most sheepish country (pun intended) and we try to find the right balance so all of us can join without breaking the bank, knowing that travelling to this plastic meetup may already put a serious dent in some of the budgets. We explored a variety of options, and decided to host the crayfish party in The Studio and not go for a fancy restaurant as pricing easily swings out of the pan and we would not have all the post processing gear available.
We made a quick napkin calculation of the personal contribution, and we believe we can get this covered with 500 SEK / person, excluding hotel room and boat taxis (only needed if you are in the hotel and not driving with your own car).
The hotel rooms are directly payable to Vaxholms Bed and Breakfast and  we have the following rooms reserved/available: 3 double rooms with sea view ( 1.300 SEK / night / room), two more double rooms without sea view (1.100 SEK / night / room) and two three bed bedrooms (1.300 SEK / night / room), giving us a capacity of 7 rooms with a potential of 16 beds (please do indicate in the RSVP how many people you are coming (e.g. is your partner and or family come along) and if you want to share a room with someone else (if more than one flags to share a room we can match you up) on Friday and Saturday night.
Rooms will be directly payable to Vaxholms Castle, we are just the proverbial man in the middle but made the reservations up front.
The Boat Taxi we are still working out to get the best price / quality / flexibility but should be another 100 SEK per person (give and take).
So, if you arrive with two on Friday, and leave on Sunday with a sea view room in the castle the expenditure would be 3800 SEK (1300 + 1300 + 500 + 500 + 100 + 100) including Friday evening BBQ and Saturday Breakfast plus Crayfish Party Dinner and Sunday morning breakfast included.
If you arrive with two on Saturday morning and leave on Sunday it is 2500 SEK including a room with a view, and if you decide to drive back after dinner (or sleep in a little tent in the garden) you spent 500 SEK a person.
The Response – RSVP
We try to get our plans a little bit better ironed out and would like an RSVP (read response, just fill out the online form) by the first week of August so we can start working out the final guest list and table setting (another Swedish tradition). We will have a maximum of around 20 guest seats available for the Crayfish Party in The Studio on top of the Crew so don't wait until the last moment to join this epic adventure of shooting plastic as the reservations are dropping in and we need to know the numbers and want to avoid last minute surprises or drastic changes …
Hope to meet you all in my little hometown for an epic plastic adventure together with Shelly, Vesa and Boris …
Me2