Homo Sapiens.
Last months word was Books.
Maëlick took us into the world of photography,  while Julien took us into a completely different world,  or should I say a galaxy, far away.
Now I just came to the conclusion that I actually never shared my book with you. It was a book I read earlier this year.  The book was very much in the back of my mind when I wrote the original post.
No, it is not a book on the history of little plastic people that will overtake the human race by twenty nineteen as predicted by xkcd as seen below and reported by various media outlets in 2013.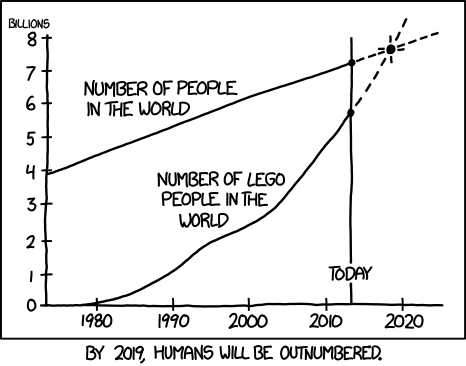 Continue reading "Sapiens"
Taking plastic places.
Exploring my inner child and following Me2's wanderlust into untold stories for generations to come.
100% Stuck In Plastic.