The last two weeks have been most interesting and taken a turn for the unexpected.
What was supposed to be an epic adventure of sun, sea and lots of social media updates both here and on all social platforms available to the crew, has turned into a slightly different experience. There was sun (lots of sun), there was fun (lots of that too) and great adventures (I have about 4K unsorted raw material to proof) but also much more radio silence as anticipated and the adventure to the deep sea took a different turn when it came to keeping you all in the loop and make you part of the adventure.
Radio silence for sure caused by the limited amount of wifi available in the ports we docked in, but also caused by the different accommodations the crew selected this year as travelling on a boat with limited space and close quarters on a rolling sea is different as taking a car up north  and have the routine of hotel rooms available for the daily post processing of the material.
Just like Mike mentioned his routines for shooting plastic inside his favorite room, I was packed for a roadtrip with hotel rooms and lobby wifi with daily check ins but discovered that close quarters on a rolling boat has a different rhythm.
A rhythm I will further explore during this summer as I post process the adventure and experiences and share here with you.
A rhythm that aligns closely with the fab five of Mike, Shelly and Vesa (I was overloaded with plastic I never used) that focuses on the essence. The simplicity.
A rhythm that also made me reflect on my inner self, my style (I do think I have something with portraits going) and off-course my workflows and gear (taking a nikon D600 under water with home made full body protection is an experience).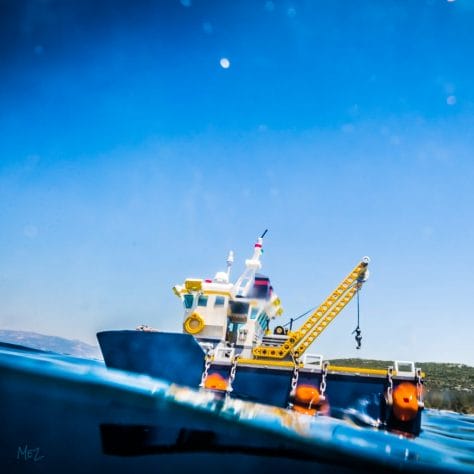 But now I have to run (again) as a new city awaits  before I return back to Big Inc. and regular radio chatter here on Stuck In Plastic.
Me2