Last month's word was numbers.
From day one the number two was lingering in the back of my mind.
Zero and one. The binary system exists out of two very powerful elements.
Like Yin and Yang. Black and White. Yes and No.
Done or not done.
Very binary.
Two elements that complement each other and lift each other up. Just like in Chinese philosophy two obvious contrary elements actually complement each other and bring more value than the single individual component.
Two is actually three. The essence somehow also reflected in Maëlick post, called zero, one, two, three …
So here I was.
I had my magic number, and someone just used it in his sequence.
Select a new number (I actually also like the number pi amongst a bunch of others) or stick to my little number two.
I decided to keep my number two.
It is my journey, and I am sure I can share this most powerful number two with Maëlick moving forward.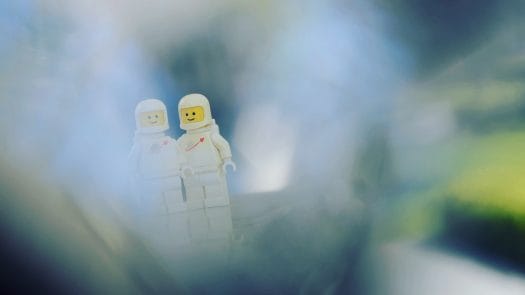 So two it is.
Two as in Yin and Yang.
Two as in twins.
Two as in Woody and Jessie.
Two as in two third negative space (I am a stickler for too much negative space).
Two as in the right side of the f-stop range (I am a stickler for a very shallow depth of field and a wide aperture, so you can find me often hanging out with 1.4, 2 and 2.8 and staying away from 22).
Two as in the measurement of LEGO bricks (I still keep on calling this little brick as my favorite two by two).
Two as the magic number in mathematics: two is the smallest and first prime number, and the only even prime number ("the oddest prime").
Two and three are the only two consecutive prime numbers.
And two is the third Fibonacci number.
A number sequence that has a big impact on composition in the craft of photography.
Ohh.
And then there is a special other two.
Two awesome dudes that joined us at the beginning of this year on our acoustic journey. Two awesome dudes who said yes to join our little collective here as full time stuck in plastic members.
How could I not choose two?
Welcome aboard Julien and Maëlick!