Plastic Blogs of Note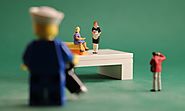 100% Stuck In Plastic. Our own little website and warmly recommended for you to explore.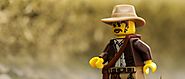 A toy photographer reporting back from above 65° North.
The musings of Ballou34. Mostly in french with the odd post in english.
Lizzy latest toy photography. Attempting to make the world a little more fun.
Married. With bricks. The blog of uberhusband and Mrs. Right on all things brick.
The Original. Mike Stimpson is a UK photographer who happens to be a big LEGO fan and a huge Star Wars geek.
He takes whimsical photographs using LEGO minifigures and is best know for re-creating iconic photographs using LEGO and posting once in a while on ... stuckinplastic.
A fan blog about new LEGO® elements/parts/pieces/bricks.
See what sets and elements are coming soon and how they might be useful for building and include them in your creative photo shoots.
Passionate about MOC modular buildings and Reviews.
Great inspiration for toy photographers !