The Bryan Ohno Gallery together with the creative collective #StuckInPlastic (that is us) proudly presents the highly anticipated art exhibit of LEGO toy photography by Vesa Lehtimäki (Finland), Shelly Corbett (Seattle) and Boris Vanrillaer (Sweden). Their macro lens captures carefully created and unexpected scenes combining nature and LEGO figures. Theirs is a magical and fanciful landscape of imagination realized in large-­scale photo art.
The exhibit opens March 5 and runs through April 11, 2015. Vesa Lehtimäki and Boris Vanrillaer, both based in Europe, will join Shelly Corbett in Seattle for the opening reception.
"LEGO has become a ubiquitous craft for both gender and all ages from its origin as children's toy.    "Play Well" (leg godt in Danish, where it was conceived in the 1940's), was already a global language before the toys began to sweep the planet 40 years later. "
Photographers Lehtimäki, Corbett, and Vanrillaer (more affectionately known by their handles of @Avanaut, @xxSJC and @_Me2_ within the geek world and on social media) each rediscovered the wonders of this toy through their own children. Combined with their professional photography career, the simple parent/child exchange soon evolved into theatrical stage settings with often nature as the backdrop. Ironically, the child became the teacher, giving the parent the permission to once again be curious.
Pablo Picasso once famously said:
"All children are born artists, the problems is how to remain one once they grow up."
This truly resonates here in their method of practice.
In LEGO, We Connect poses the question of the relationship between nature and plastic. Can the two co-exist? Can plastic have an enduring place in the human narrative?
Artist Italo Scanga once said:
"Plastic has no history. Without history, echoes of humanity can't be heard."
However, through the hands and eyes of these artists, it starts to tell a narrative that at one-time never existed.
Describing how unwieldy nature can be when placing these tiny plastic objects outdoors, Corbett says,
"Once you are in the woods, things just don't work perfectly as snapping two bricks together. Wind knocks over the figure, rain gets the camera wet and the changing natural light provides only a small window to capture a perfect moment." "
After thousands of takes and painstaking trial and error by each artist, only the best, hand-­‐selected shots will be featured in this perfect Seattle gallery setting, providing an opportunity for visitors to reconnect with their own memories and imagination.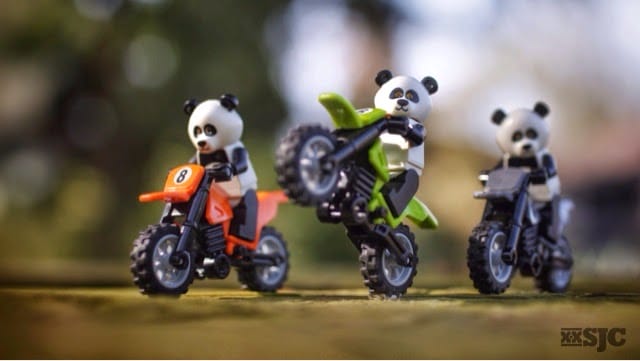 About The Exhibition
Exhibition Dates: March 5 ~ April 11, 2015
Exhibition Title: In Lego, We Connect
Through the lens of Vesa Lehtimäki (Finland), Shelly Corbett (Seattle) and Boris Vanrillaer (Sweden)
Press Preview: Wednesday, March 4, 2-­‐5pm, Bryan Ohno Gallery Artist Reception: Thursday, March 5, 6-­‐8pm, Bryan Ohno Gallery Artist Talk: Saturday, March 7, 11am -­‐ Noon, Bryan Ohno Gallery
Out Door Event: Saturday, March 7, 2~5pm, Toy Photography Walk at Olympic Sculpture Park.
About the Gallery
The Bryan Ohno Gallery features works that blur the line between art and science, challenge art traditions, and embrace evolving cultural intersections. Selected in 2013 as one of "Seattle's 10 Best Contemporary Art Galleries," by The Culture Trip, the gallery originally opened its doors in 1996 in Pioneer Square. The gallery is now located in the thriving artists' neighborhood of the International District.
Location: 521 S. Main Street Seattle, WA 98104
Hours: Tuesday-Saturday 12-5 p.m.
Contact: *@br*******.com 1 206-459-6857
About the Artists
@Avanaut, Vesa Lehtimäki (Finland)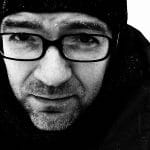 Vesa Lehtimäki received his Master of Arts from the University of Industrial Arts in 1998, and has worked in the magazine industry as a designer, art director and illustrator. In 2009 he purchased a Canon DSLR and started to point it to toys. Lehtimäki, draws inspiration from his life long exposure to the Star Wars saga. First seeing the movies in theaters when he was a child and later on rediscovering the films through his children's toys. As a child he had dreamed to direct movies and with his photography he revisits this unfulfilled career path one tiny movie frame at a time. By adding smoke and small particles between the lens and the subject Lehtimäki creates a technique he calls "The Forced Atmospheric Perspective" a process the makers of The Lego Movie take notice. Lehtimäki is a member of the creative collective #stuckinplastic.
More about Avanaut
@xxSJC, Shelly Corbett (Seattle)

After giving the human figure her primary focus a twist of fate and creative energy drew Shelly Corbett into the playful world of toy photography. It seems no accident that Corbett would turn her lens to models little more than an inch tall. Her home life is filled with Legos with her entire family sharing in the experience. Corbett found her role within the obsession through photographing. Applying the same feelings of voyeurism as seen in her Underwater Nudes, she reveals a glimpse into the private world of these toys. She encourages viewers to create their own stories about each figure.
Corbett has a Bachelor of Fine Arts from the University of Washington in 1987.
In January of 2014 @_Me2_ (Vanrillaer) and @xxSJC (Shelly Corbett) initiated the creative collective titled #stuckinplastic to enable others to experience the whimsy and camaraderie shared by toy photographers and their fan base.
Through her nearly two year role as a moderator and administrator for the curatorial account @brickcentral, Shelly has connected with toy photographers across the globe.
More about xxSJC
@_Me2_ , Boris Vanrillaer (Sweden)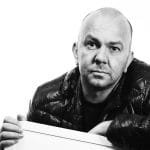 Boris Vanrillaer is working with three distinct yet interconnected mediums: plastic toys, light and nostalgia. He describes his work as, "A quest to capture this moment when the rabbit down the hole turns into a gigantic adventure with only the limits of our own imagination supported by the interaction of the audience and the smallest trace of light to capture that magical moment." By capturing the images of figurines at the first spark of an adventure, he wants to aid the viewer in remembering their own childhood adventures. He employs what he describes as the magical light of the northern hemisphere as a tool, to recreate the type of light one finds in their own childhood memories.
Vanrillaer is Belgium transplant living in Sweden amidst the Stockholm Archipelago. As a third generation photographer it is no surprise he turned to a camera as his outlet away from a 9 to 5 world. Four years ago a "little" creative project was conceived in the form of a figurine named, @_Me2_. Photographing @_Me2_ instigated Vanrillaer's adventures into the world of toy photography. In January of 2014 @_Me2_ (Vanrillaer) and @xxSJC (Corbett) created the creative collective #stuckinplastic in efforts to share
their excitement in toy photography.
More about Me2
Press Inquiries and Interviews with Artists alike

For any press or media inquiries about the exhibition In LEGO, We Connect in Seattle, please contact Bryan Ohno, by phone +1 (206) 459-6857 or by email *@br*******.com . You can off-course also contact us here at Stuck In Plastic.
Please find the official press release here: In LEGO, We Connect -Press Release-Final
Disclaimer
This exhibit is in no shape or form of endorsing the LEGO corporation nor receiving any funding from them. It is an exhibit purely in response by the highly accomplished artists taking this medium to make an artistic statement. This would be in no difference in the artistic license of re-interpreting everyday objects or human celebrities like Andy Warhol who took celebrity images and re-imagined them through his giant silkscreens of wonderful colors.