HOWDY! This weekend's theme is all about MOVIES – WESTERN 🐎🤠🏜🌵🎥🎬🎞
🐴🤠 Saddle up for this weekend's theme that rides through the world of Western Movies 🌵🏜🤠
📷 INTRODUCTION:
Step into the dusty boots of a bygone era, where the wild frontier meets the silver screen. Western movies have etched their place in cinematic history with tales of rugged landscapes, daring outlaws, and justice seekers. From the silent era's "The Great Train Robbery" to the epic Spaghetti Westerns and modern reinterpretations, these films have shaped our perception of adventure and honor. Now, it's your turn to capture the essence of these films through your lens and pay homage to the charm of Western cinema.
📷 THE TASK:
ACTION and ATMOSPHERE 📸
Reimagine the wild west through your camera lens and share your best shots that embody the heart of Western movies. Classic showdowns and wide breathtaking landscapes. Gritty saloon scenes and moments of raw courage. Capture the spirit that makes Westerns a beloved genre. Whether you're paying tribute to Clint Eastwood's tough protagonists or acknowledging John Wayne's unwavering sense of morality, we want to see your interpretation of Western cinema's enduring themes. 🏜️🌄
This is your chance to bring the mystique of the Old West to life. So dust off your camera, embrace the golden hour's warm hues. 🧡🏜 📸
YEEHAW ! Let's lasso the essence of Western movies and capture the essence of storytelling. 🎥🤠📸🏆🎥
Please use the format: 4:5 and the #️⃣ #sipgoestgif_western #sipgoestgif #sipgoestgif2023
🏜️ EXTRA CHALLENGE:
While the 4:5 aspect ratio is great for capturing character-driven moments. We also urge you to seize the opportunity to showcase the vast landscapes that have given Western movies their iconic status. Alongside your 4:5 shots, take a shot at capturing a wide landscape view that embraces the expansive vistas and dramatic horizons of the wilderness. This style of shot not only fits the theme perfectly; it also captures the grand scale that has made Westerns so memorable.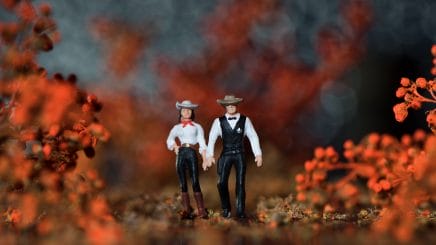 Attention please: If you would like more time to focus on the challenges, consider joining our Discord server to get the theme for the SiPgoesTGIF challenges ahead of time.

If you want to check The full grid of TGIF23 click here :)