Issue 38
Hello and Hola. Remember our dear friends over at HispaBrick. They have asked Stuck in Plastic again if we would like to provide the front cover of their bricktastic magazine. And of course we replied with a big YES! For those who may not be familiar, the HispaBrick magazine is full of wonderful information and education about LEGO everything.
The 38th issue is packed with reflections on the Castle themes. Interviews, Castle MILS modules and a focus on medieval life. As the HispaBrick team take a look at the classic and not so classic Castle sets, we accept the front cover challenge.
And remember all the hard work has been done for you to download. There is a pdf available (desktop version), so you can ensure you will be reading some fantastic building ideas along with step by step instructions.
The Castle on the hill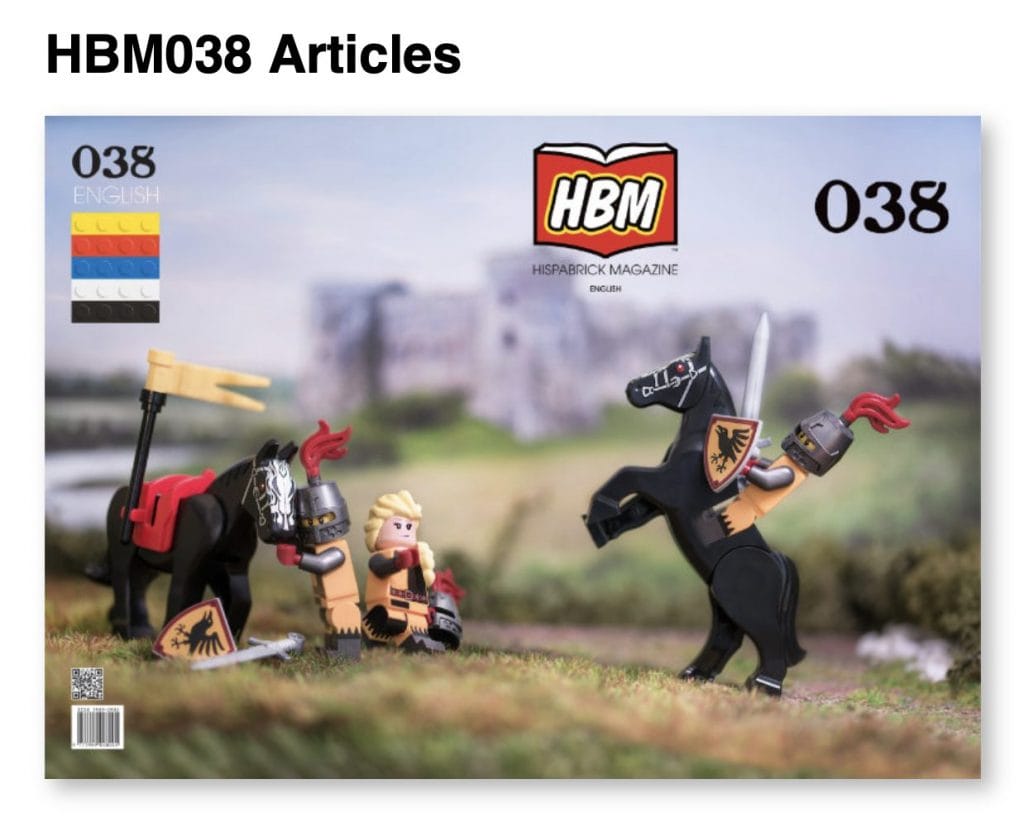 We handed the medieval challenge over to Bev, she began to think about what the final image could look like. You may remember a while back she told us the story of a Knights Tale. And of her interest in the Castles that were built in Wales. These medieval buildings became her inspiration as she began to execute her idea. You must pop over to the magazine and read about her exclusive cover shot. Especially check out pages 88-89 where you will find some behind the scenes pix. We really don't want to share everything here. Simply because you will miss so much more that the magazine has to offer.
Looking back in time
As I (Bev) began thinking about the front cover shot. I decided to revisit some of the front covers that the crew had produced in the past and share them with you. It is pretty fair to say, we really do feel proud to be given the opportunity to collaborate with such a great and highly respected magazine.
On the Road
And I remember the front cover that I produced previously, as I headed back on the road in issue 37. That cover taught me a valuable lesson. Not only was it important in getting the shot right. But also leaving space for the design team to add their own text and imagery. Before shooting issue 38, I was mindful on what was expected. Therefore I made these allowances in camera. I constructed an appropriate scene, whilst leaving the necessary negative space needed for the publication logos.
One more important thing to mention. Although this publication is a digital download, and it looks to be one continuous cover, it still had to work as two independent images. The front and the back needed to work on their own. I hope that you notice this when viewing the magazine pdf download.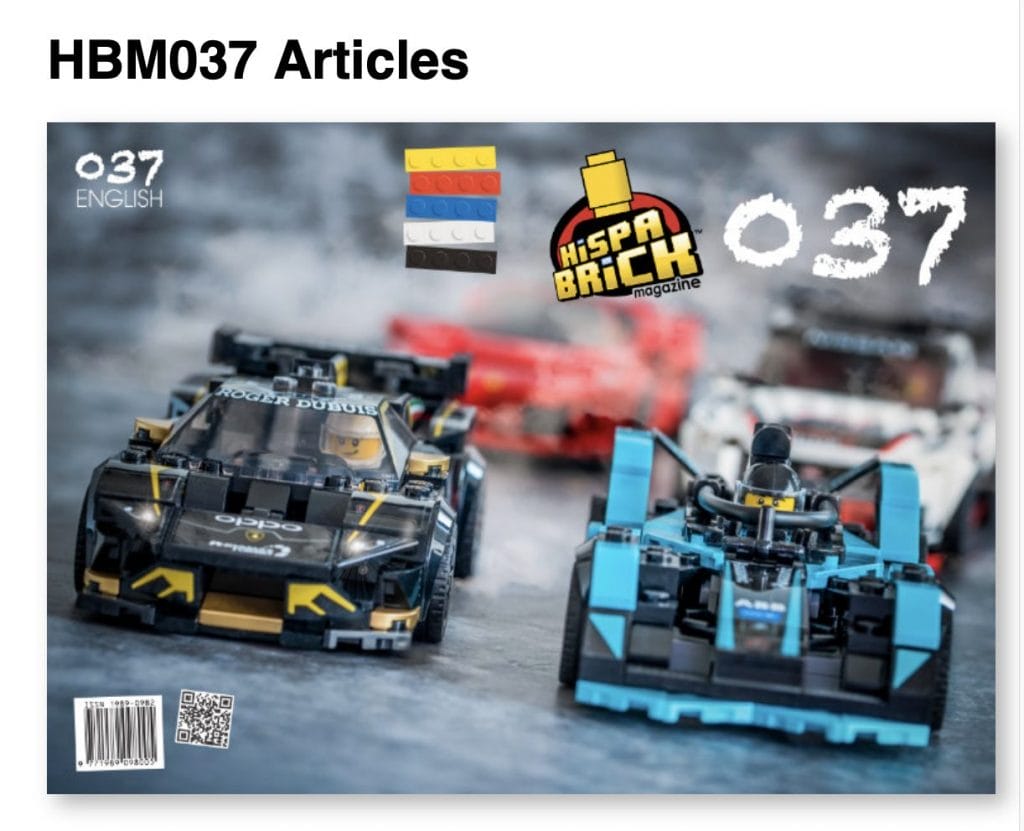 Classic Space
Looking back at a few more issues. And Chris blasted this magazine off into Classic space in issue 36. It was evident in his shot that he also made his photograph with space in mind to fit the logos. Amazing image btw Chris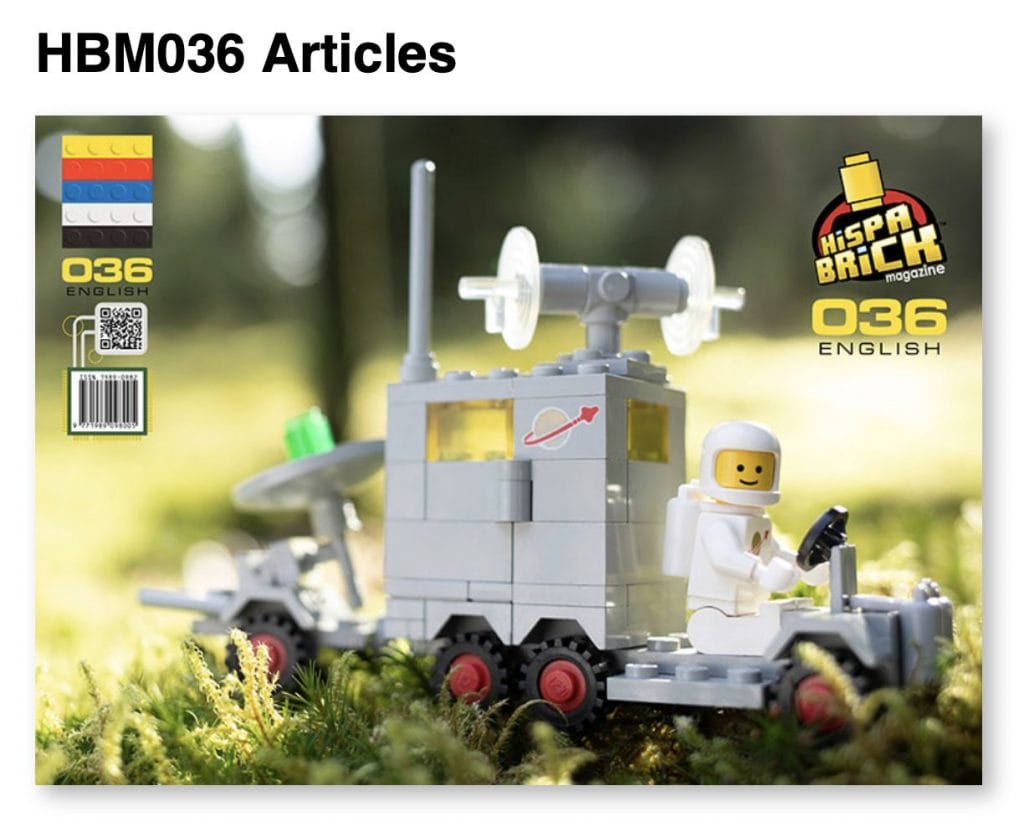 Rawr! A Toy Safari in Paris
Whilst reading this issue. It made me think how much fun the crew had whilst shooting this one on a toy safari in Paris. The boys were back in town as Julien graced issue 31 front cover. Again his use of space really makes this cover stand out with an almighty Rawr!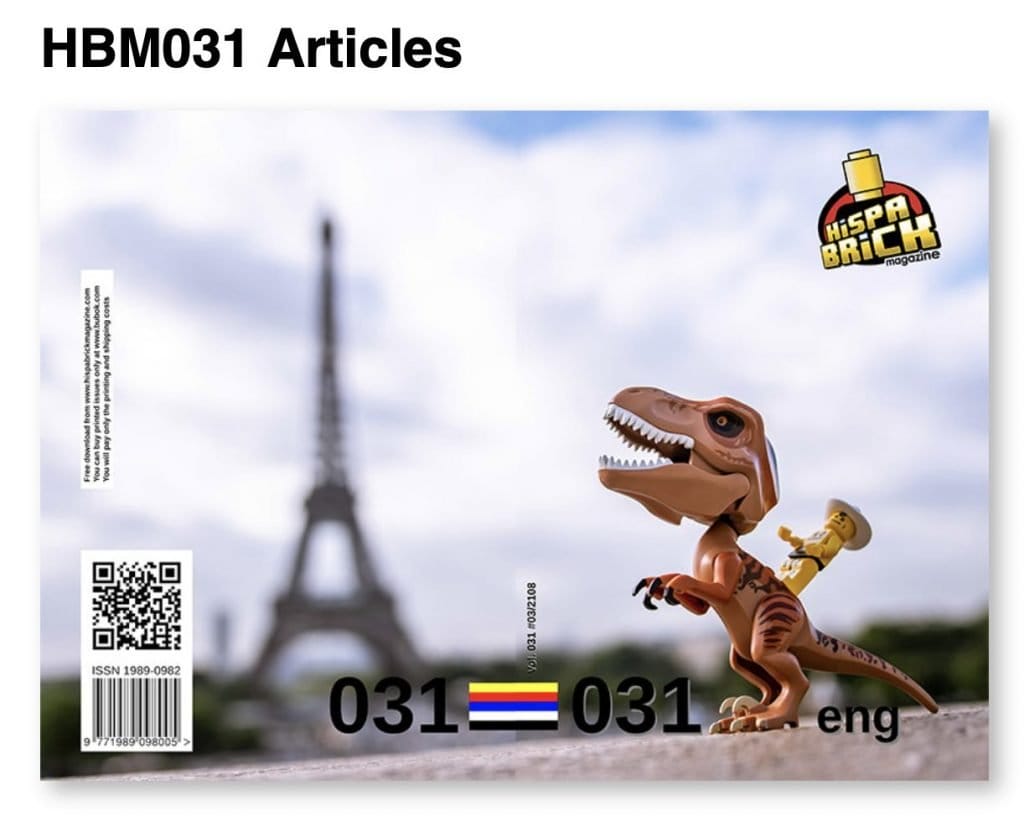 muchas gracias
Once again. We are sending big THANK YOU's to Jetro and his team for asking us to feature on the cover shot. And well done HispaBrick on another incredible publication. The wait for release is definitely worth it. There are not many things free in this world, but you can be assured this is a magazine worth having.
Grab your Free Copy
Grab your Free Copy and take a look back into medieval times.