My favorite color is 💙 BLUE 💙

and this weekend's TGIF is all about
the color BLUE 💙🖌🌀🥏🟦🦋🚙🐟🔵
Read on for the full mission before you head out and start snapping your pics.
I want you to create a scene that contains:
– night blue sky 🌌
– some water (use whatever you feel comfortable with. Paper, plastic-wrap, hair gel, real water)
– one animal (Yep… only one 😅 – that might be a hard choice to make… 🐈🐶🐰🐹🦊🦝🐻🐼🐖🐄🦄🐍🐝🦍🐒🦅🐟)
The mood: We want a late evening/night feel and the Format is landscape 3:2.
The rest is up to you 😇😊
HASHTAGS for this weekend: #SIPgoesTGIF_bluenight #sipgoestwentytwo
What will be your late evening/night scene? 😊
If you need some inspiration:
▶️ A fisherman sitting by the water, having a drink and talking to a mouse 🐭.
▶️ An owl🦉 watching the lake at night.
▶️ Your minfigure/toy with your best friend 🐶 (a dog? a cat? a dinosaur??) sitting on the beach and enjoying the blue night sky.
▶️ A cat 🐈 sneaking out at night and looking after the fish 🐟 in the pond.
▶️ A couple enjoying a romantic late night camping dinner 🏕️ by the lake – being disturbed by a mosquito 🦟.
▶️ A Ninja on his boat ⛵️feeding the 'Water Dragon' 🐉.
▶️ A cow 🐄 discovering her reflection in the pond at night 😅.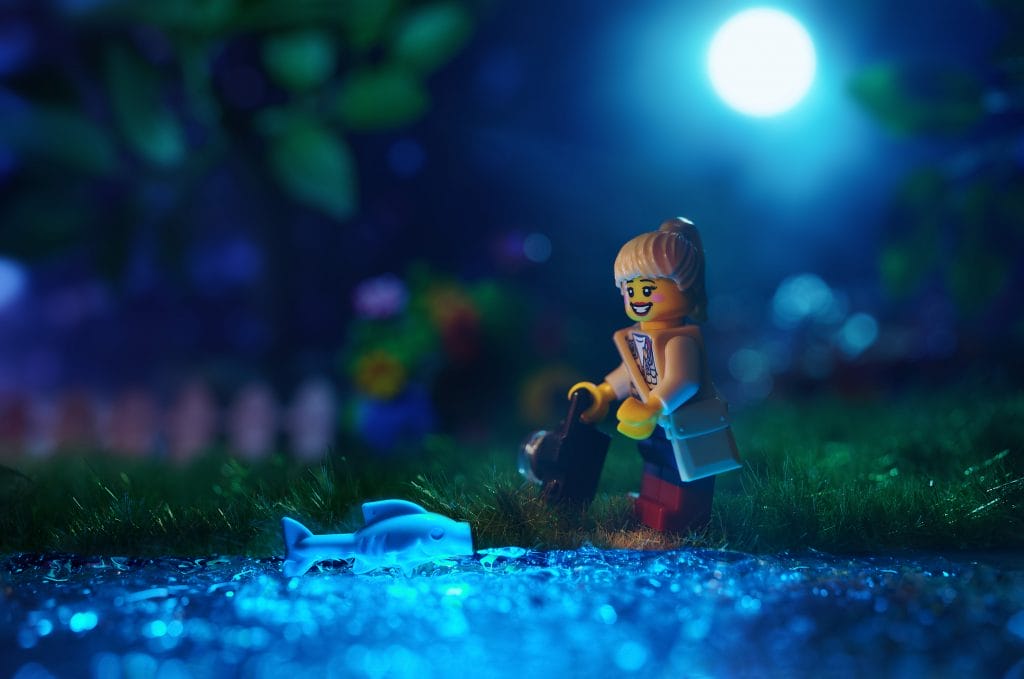 Let's go ✌️Have fun setting up your frame and enjoy 😁🙏.
Summary :
late evening – night mood 🌃
Water 💦
Sky 🌌
ONE animal
FORMAT: landscape 3:2 👈
Cheers – Jennifer aka jjk_brickphotography
Want to know what's up next?
The new theme for the upcoming tgif will be unveiled next Monday on our Discord server. Come on over and join us. 👋😀
---
Making of / Behind the scenes "the Moon".