A Jazz Quartet!
It don't mean a thing, if it ain't got that swing…
A fascinating Jazz Quartet built with 1606 pcs/pzs.
Beautiful and authentic details
The DRUMMER wears a stylish hat and elegant grey trousers, his hands and feet hitting the shiny golden cymbals, the bass drum pedal and the Hi-Hat – HOW COOL IS THAT?!
Do you recognize the BASS PLAYER's "controller" bow tie? You can really feel the thumping of the double bass strings.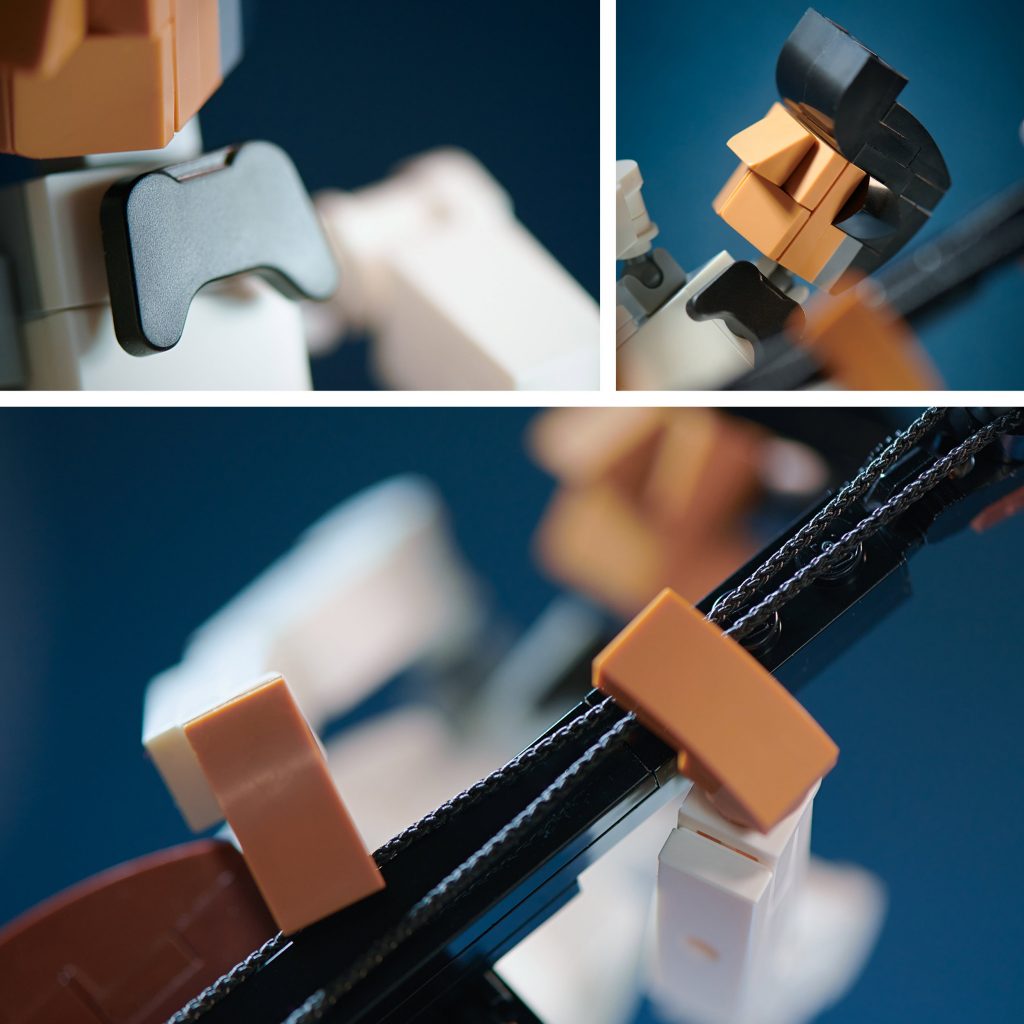 The PIANIST displays her elegant fashion sense: Golden earrings combined with a warm yellow dress and designer shoes perfectly in place to push the sustain pedal after playing a full chord.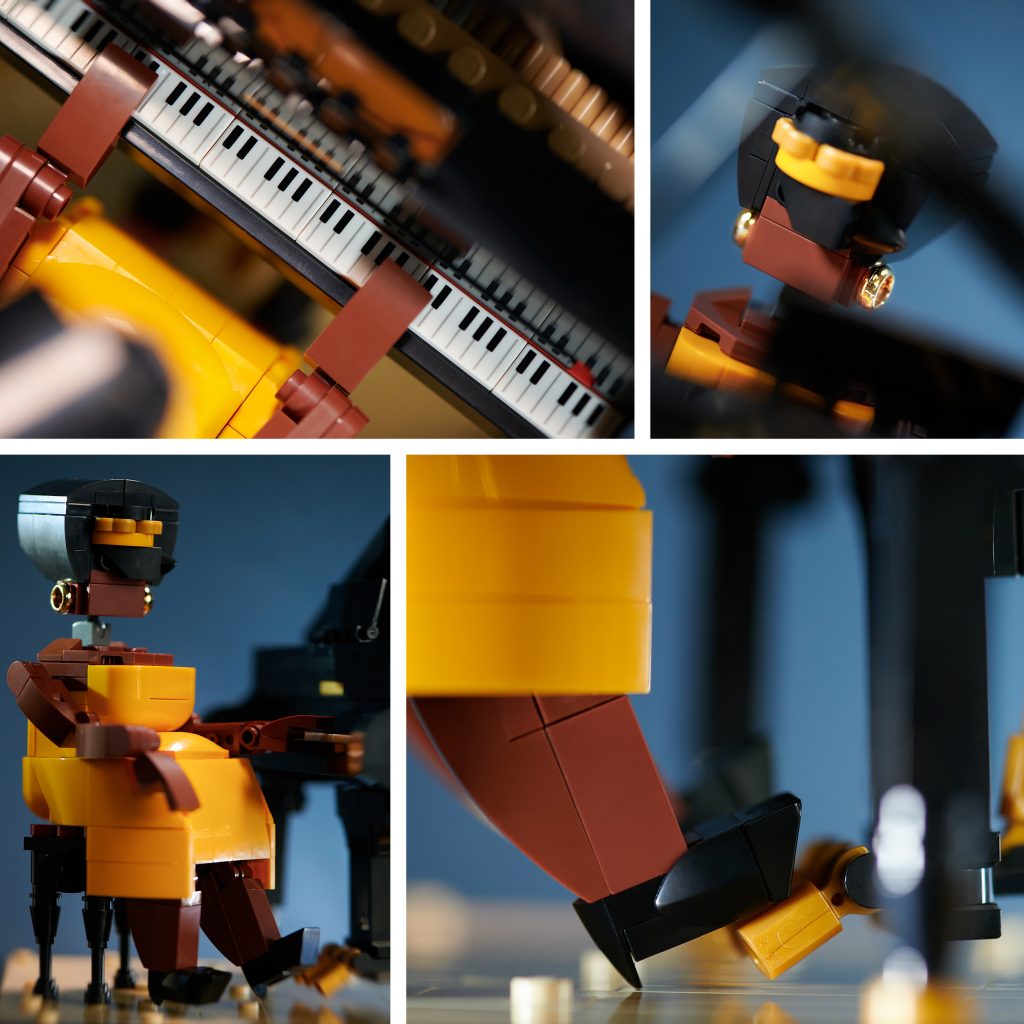 Our main soloist: The TRUMPETER is taking a deep breath before blowing his first note displaying a perfect body posture. He is ready to hit!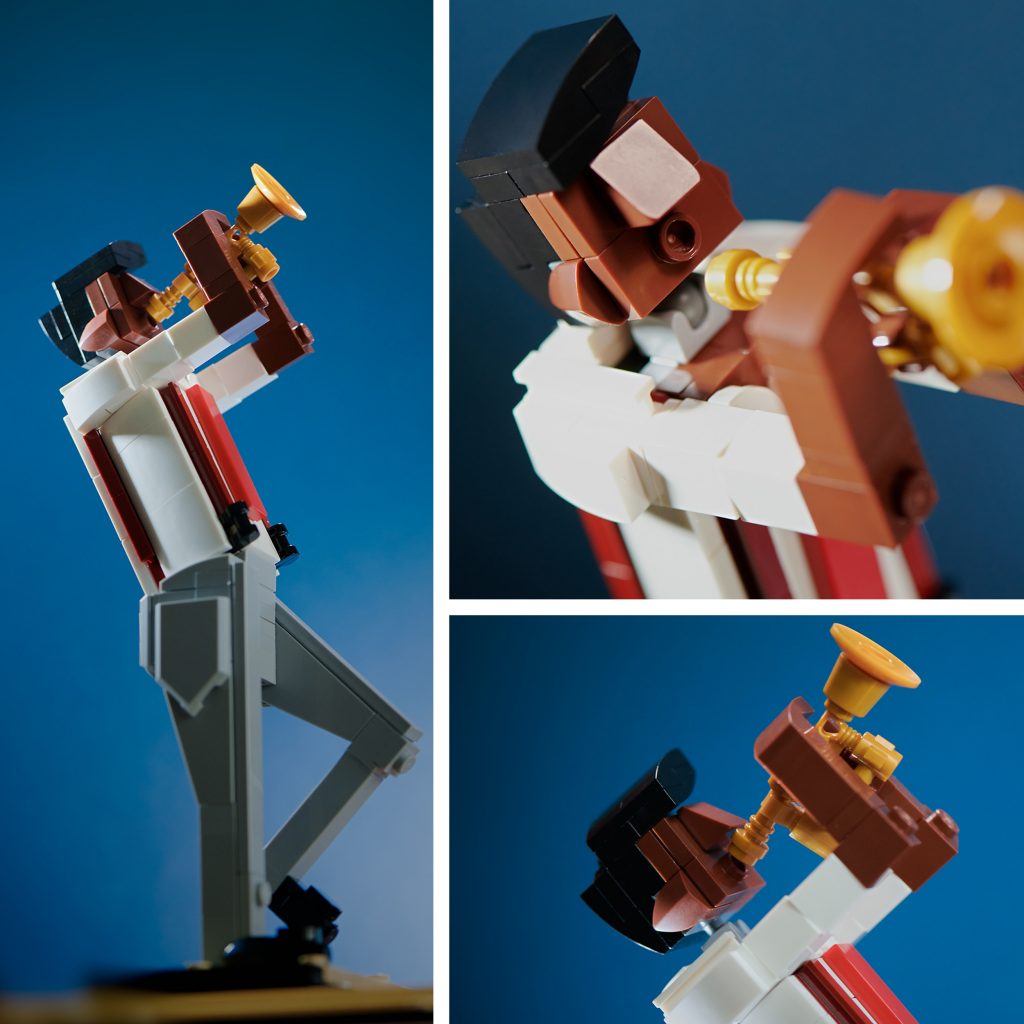 The LEGO Ideas Jazz Quartet is a beautiful snapshot of a moment when music comes to life and touches your heart. Get inspired and imagine sitting in a club or concert hall immersing yourself into the exciting world of Jazz Music. Listen & Enjoy:
We – Natasja & Jennifer – like to thank the LEGO Group for providing this set for taking pictures. <3
Co Authors :