I hope that those of you who are joining in our #sipgoestgif weekly challenges are having lots of creative fun. I know I am, and the Fox and Raccoon's adventures are developing each week based on the challenges set. Where they will go, who knows, but so far they are inspiring me to complete each week depending on the task at hand.
This week we were looking at flaws and imperfection in your photographs. And it has inspired me to write about a photographer that many years ago unknowingly inspired me. Her name is Cindy Sherman.
Who is Cindy Sherman?
For many photographers, Cindy Sherman is a name recognise and admired, but for many who just love taking photographs, who is she? Her body of work consists of photographs from the mid-1970s to present day. Sherman is famous for her use of costumes, makeup, props and prosthetics which she uses to create complex and ambiguous photographic self-portraits. She has invented fictitious characters and photographs herself in imaginary situations. Her images are far from perfect and that doesn't matter, they are iconic and those flaws have helped her become one of the most influential, important contemporary artists of our time.
Sounds like bevvypix was inspired!
I was fortunate to visit her exhibition at the National Portrait Gallery and it was incredible and inspiring to see her collection altogether. And during that visit, I took the opportunity to send Cindy my LEGO images and she kindly replied saying " love the LEGO images," which was a real compliment.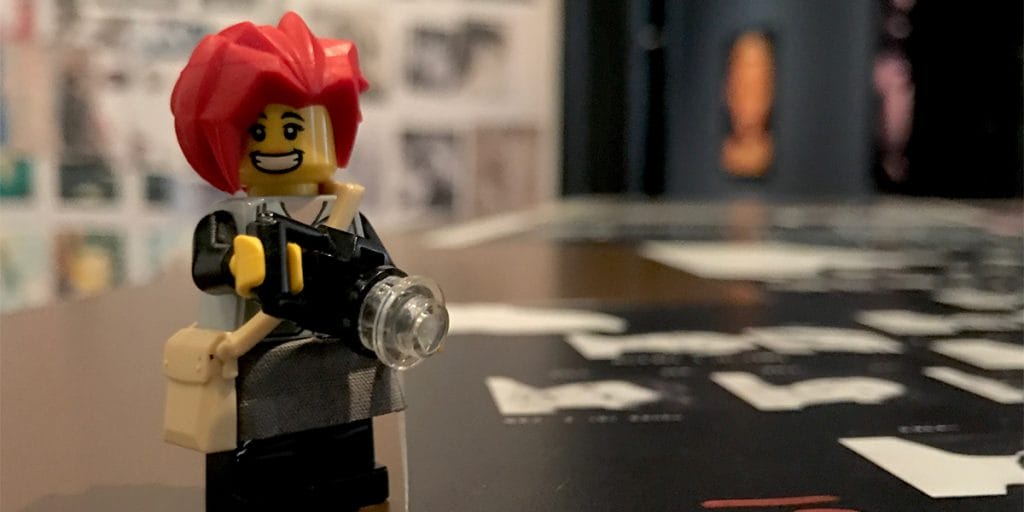 So Why does she Inspire me?
Having studied photography, Sherman's name kept popping up .Researching her work, I flashback to when I was a 15 year old girl, standing in the Liverpool Tate Gallery staring at framed prints hanging on the wall. I didn't recall the photographer back then, I just remember looking at these black and white images thinking why? Why were they hanging in an art gallery. I studied the photographs, there were plenty of flaws. Cables were lying on the floor, and the plain backgrounds projected harsh shadows. Within these images were series of different people that weren't particularly eye-catching. In fact, you could almost view them as imperfect. Nevertheless, they made me stop, look and ask myself, why is this art?
With a lack of understanding, I left the gallery and never thought of those images again. That was until I came across them again later in life. When I returned to University, I began to study different photographers, and one being Cindy Sherman. I had already witnessed this work. They were indeed Sherman's 'Bus Riders' series and a story telling work of art.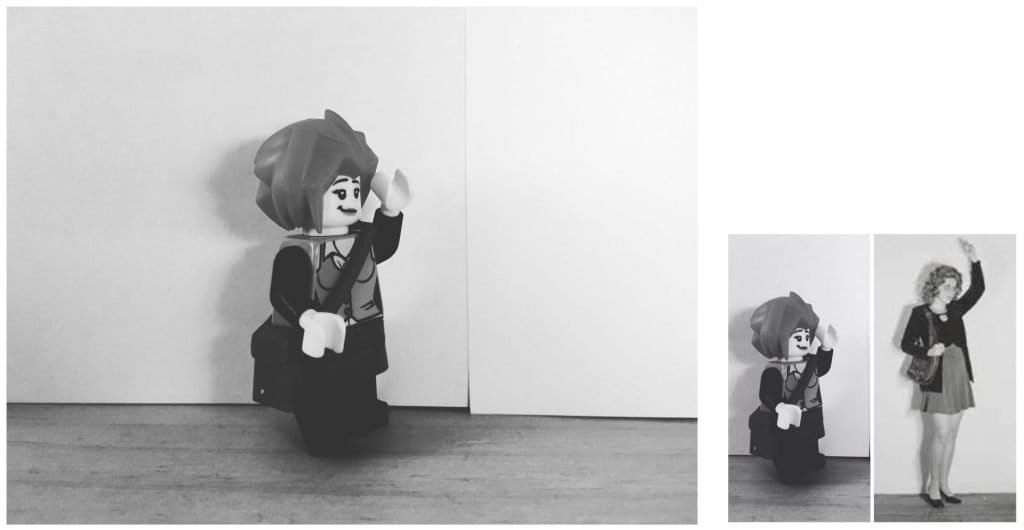 Self-Portait and Bevvypix
As I began to understand Shermans work. I started to admire the time and the ideas behind the image. An image that inspires you will allow you to make your own opinions and connections. By revisiting the Bus Riders series, it had in fact made an impression on me and inspired me without my knowing.
Sherman is a contemporary master of socially critical photography. She is the key figure in the selfie generation as her work exclusively explores self-portraits that focus on social role playing and stereotypes. The images before me were in fact, Sherman depicting herself in many different imaginary characters. My thoughts returned back to the LEGO mini bevvypix. What if I could recreate Sherman's work using a plastic version of myself and allow the flaws to appear.
At the same time while researching self-portraiture and decided to create a self-portrait LEGO mini figure that you know today called bevvypix. This little bevvypix character enabled me to create a series of images, paying homage to Cindy Sherman.
Untitled Film Stills
We are living during a time where there is a desire to photograph the self. However, Sherman's practice of using herself as a subject began in the 1970s. Her breakthrough was considered to be when she started making film stills. A series of black and white photographs inspired by arthouse films and popular movies. These Untitled Film Stills announced her as an art world sensation.
Inspired
The fact Sherman was inspired by films and popular movies, takes me back to when I replicated a series of film stills The Bevvypix Cut, subconsciously perhaps Sherman may have inspired and influenced my work even then.
I didn't just stop at recreating the Sherman's Bus Rider series, I went onto create her Untitled Film Stills using Bevvypix. I was fascinated by her ability to reinvent herself. However, a LEGO mini figures movements came with its limitations. Nevertheless, I continued with recreating Shermans 'Centerfolds series', and her 'Disasters and Fairy Tales' along with exploring her darker themes including 'Clowns.' I hasten to add the Clowns series are not my favourite, they are grotesque and frightening, but I understand her reasons for capturing them, they are not meant to be beautiful and appealing, that's not how she imagines them.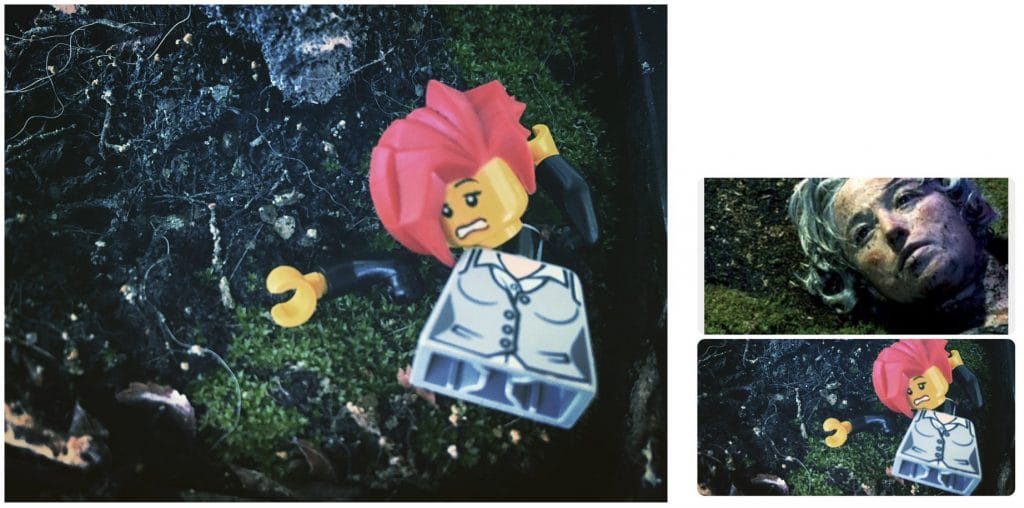 Beginning to admire her metamorphosis of guise, and her incredible body of work. I believe LEGO photography using mini figures bares a similarity to her approach. As we learn to invent characters, we manipulate body parts and we set the themes. We search for props and we recreate imaginary situations. We use the flaws and imperfections to learn from. And I take inspiration from one of the most influential contemporary artists of our time.
These flaws were much harder to recreate, especially when I have previously been told my work is technically correct. So, I hope you enjoyed this blog post of iconic Imperfections.
See all your own wonderful flawed images over on our dedicated #sipgoestgif_flaws