Cast your mind back to 2019 when the Stuck in Plastic #sipgoestgif theme was to include 53 famous humans. Most weeks I had taken part. However, I am still yet to complete some human figures that I did not have parts for. I did have body parts for week 41 which represented Dr. Jane Goodall and she ended up on my 'Red Carpet'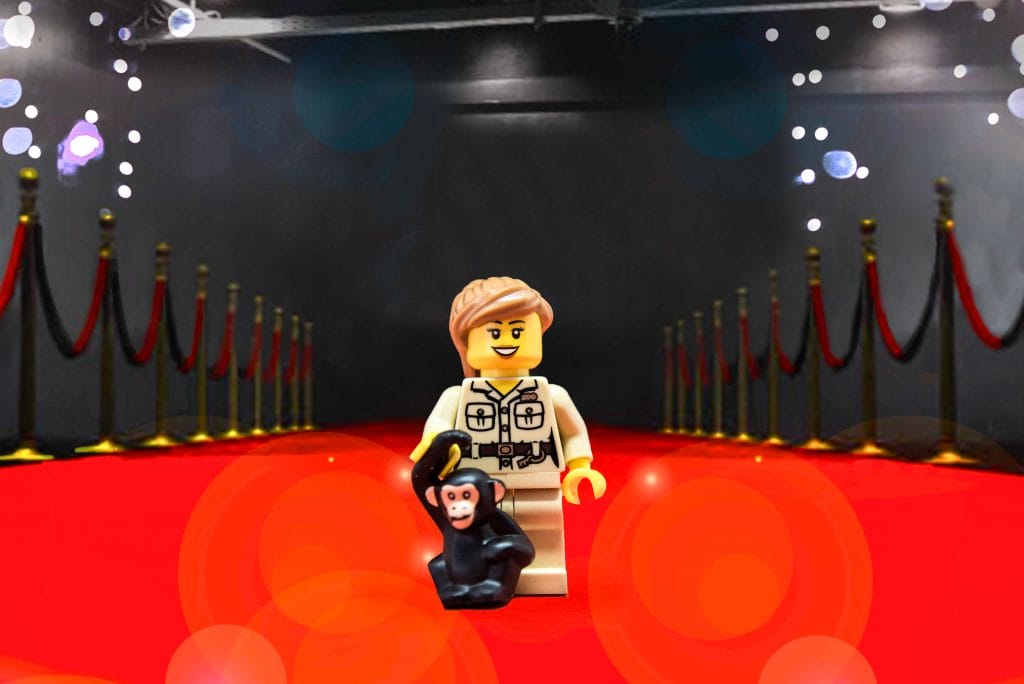 Available as a gift with purchases over £120 for a limited time from LEGO is the Jane Goodall Tribute set 40530 dedicated to this inspiring woman as we celebrate International Women's day. From my own interpretation. I can see that I was pretty close in her representation but not as close as our dear friends over at The LEGO Group achieved when they produced this set.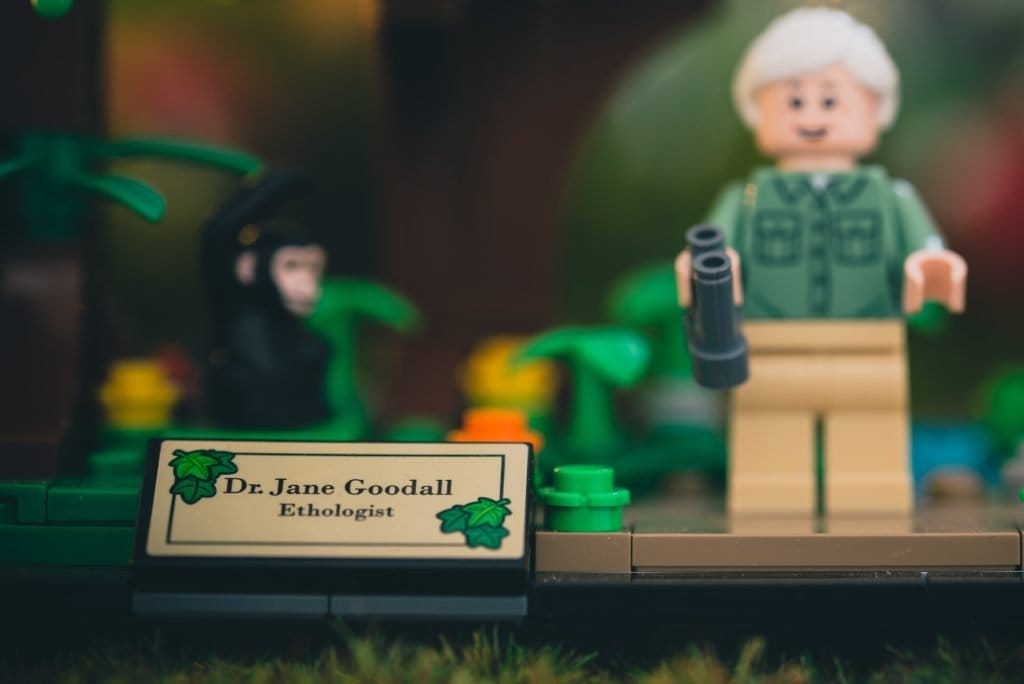 Who was Dr. Jane Goodall?
With over 60 years of groundbreaking work, Dr. Jane Goodall has helped protect the chimpanzees from becoming extinct. As a young lady aged 26, she traveled from England in July 1960 to what is now Tanzania and ventured into the wild world of chimpanzees.
With a notebook and binoculars in hand. She entered into the realms of the unknown jungle and started to observe her fascination with wildlife.
In particular she spent her lifetime work, in the hope that others would see the urgent need to redefine species conservation and to help the local people. Dr Jane Goodall's observations meant she saw a window into human kind's closest living relatives and she knew she had to help.
Leaving the wilderness, the place she now called home. She knew she had to share her findings. So she travelled the world and spoke about the threats facing chimpanzees and the environmental crisis. This remarkable woman urged other humans to take action on behalf of all living things and the planet we share.
What did she Achieve?
Dr. Jane Goodall immersed herself as a neighbour in the chimpanzees habitat. She witnessed their lives to experience their way of living. She observed them and learned to understand them, not only as a species but as individuals.
Her field research in the forest of Gombe has now transformed our understanding of chimpanzees. It has helped redefine the relationship between animals and humans in a way that continues around the world to date.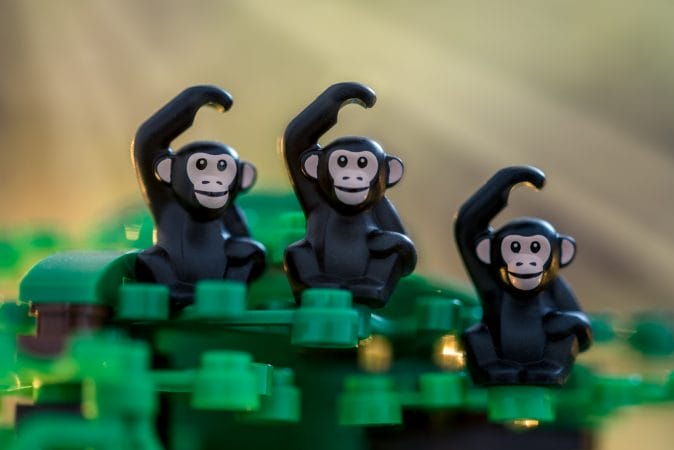 A Tribute Set to Dr Jane Goodall
This set is a beautiful tribute to Dr Jane Goodall. I especially love the way the branches drop down off the trees give the feeling of the jungle. The plants growing in the shade of the trees and the river running through all add to the ambience.

Needless to say, this set is a lasting reminder of how one person can make a difference. And be part of something bigger than themselves.