Harry Potter has decided to visit Natasja in a Hogwarts Moment. She gives us her first impression of the Defence Against the Dark Arts Class set number 76397 available in your local LEGO shop.
A Hogwarts Moment
The Defence Against the Dark Arts course is also a course taught at Hogwarts School of Witchcraft and Wizardry.
The students are taught how best to defend themselves against the dark magic.
People don't like this job very much because they are afraid it is cursed because no one has lasted long.
In this Book
In this book, Professor Moody is the Defence Against the Dark Arts teacher.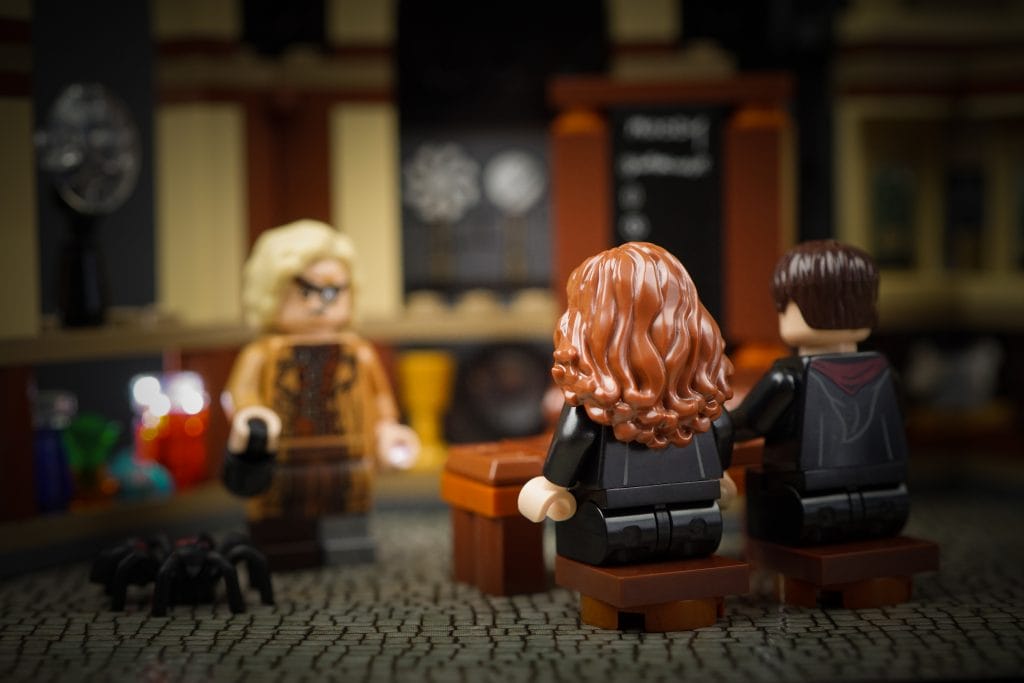 Alastor "Mad-eye" Moody was a full-blooded wizard of Scottish descent.
He was considered one of the most famous aurors of modern times.
Professor Moody was also an important member of the Order of the Phoenix during the First and Second Wizarding Wars.
Professor Moody
Professor Moody was very active in the fight against the dark arts and especially in the first conflict and his reputation grew as a result. But because he took part, he also lost part of his nose, a leg and an eye.
He has captured many Dark Sorcerers who were imprisoned in Azkaban's cells.
This made Professor Moody extremely cautious and actually a bit paranoid about his own safety.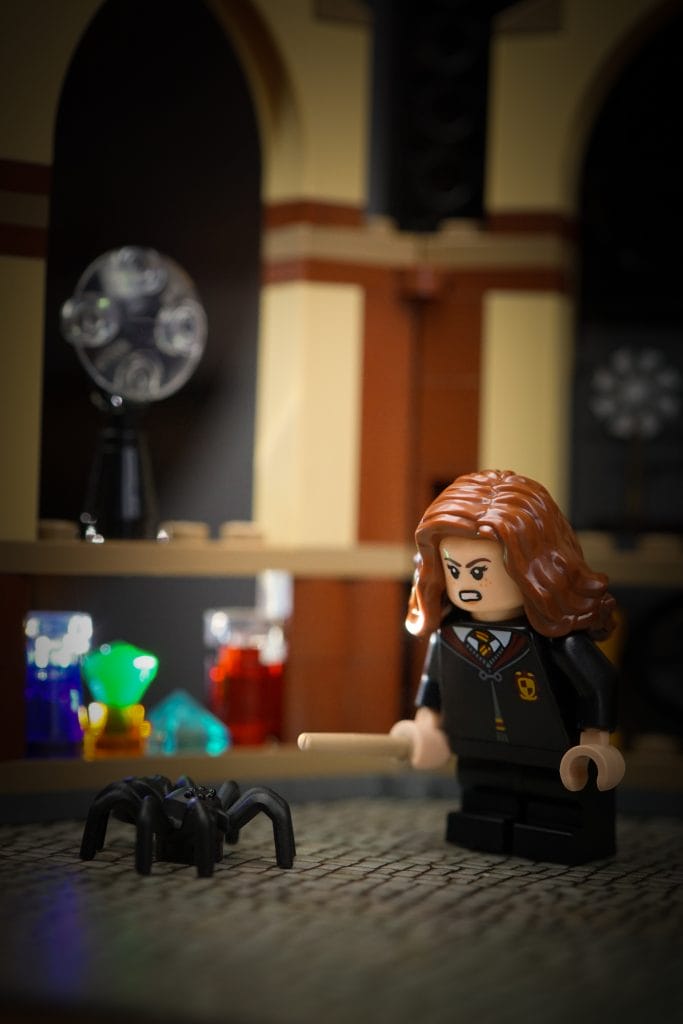 Professor Moody had been appointed as a teacher by Albus Dumbledore but was kidnapped by Barto Crouch Jr. who disguised himself as Professor Moody.
In his trunk he kept Professor Moody alive because he had to make his change potion.
Neville Longbottom and Hermione Granger are Professor Moody's students.
Defence Against the Dark Arts
Defence Against the Dark Arts was a compulsory subject from first to fifth year. The class's curriculum varied widely depending on what the professor deemed appropriate at the time.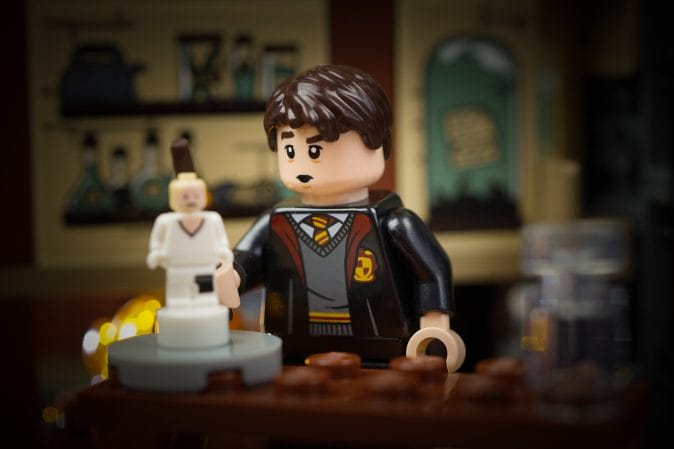 This part of the series of LEGO Harry Potter books could of course not be missed.
As I will mention in my other review (coming tomorrow), it's great that you can link all the parts together to get a super playing experience.
Despite the fact that they are not very large, the books are super detailed and so well put together that they are also easy to store and you can easily put them on a bookshelf, the 6 parts are such a real eye-catcher.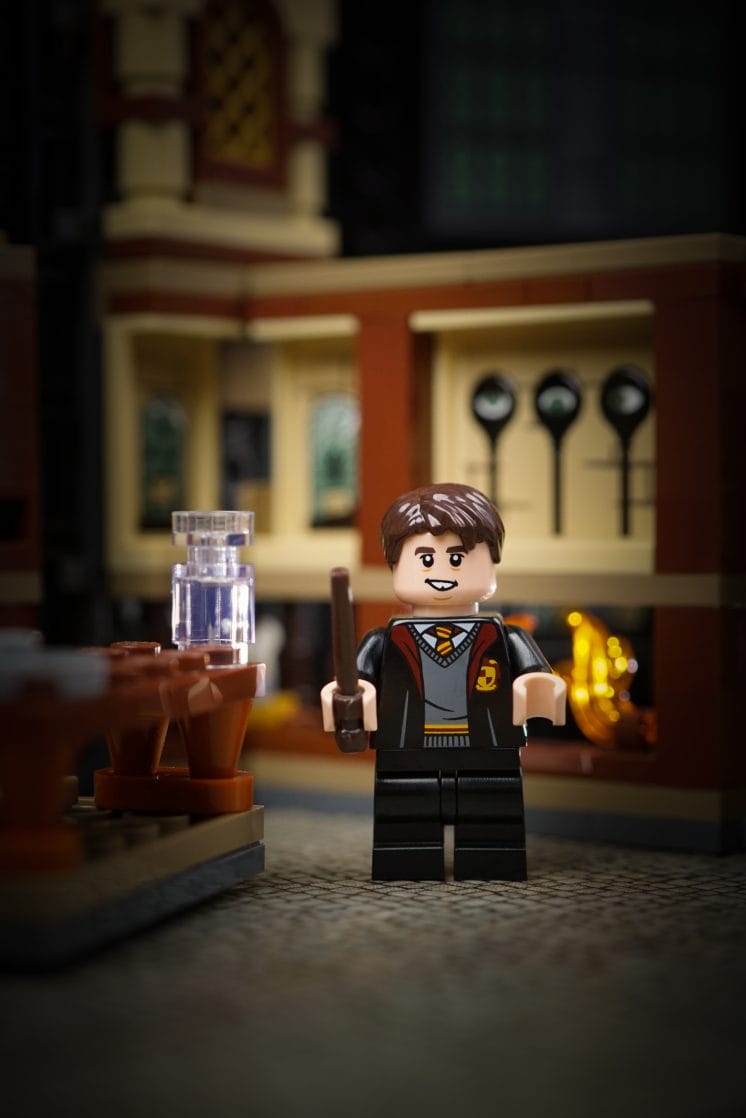 This set consists of the following mini figures:
Professor Moody, Neville Longbottom & Hermione Granger.
The set comes with various attributes such as a blackboard, 2x a table, 1 with chairs and a trunk containing the "real" Professor Moody (nano figure).
The set also features a fireplace, a book and various bottles of magic potion and a spider.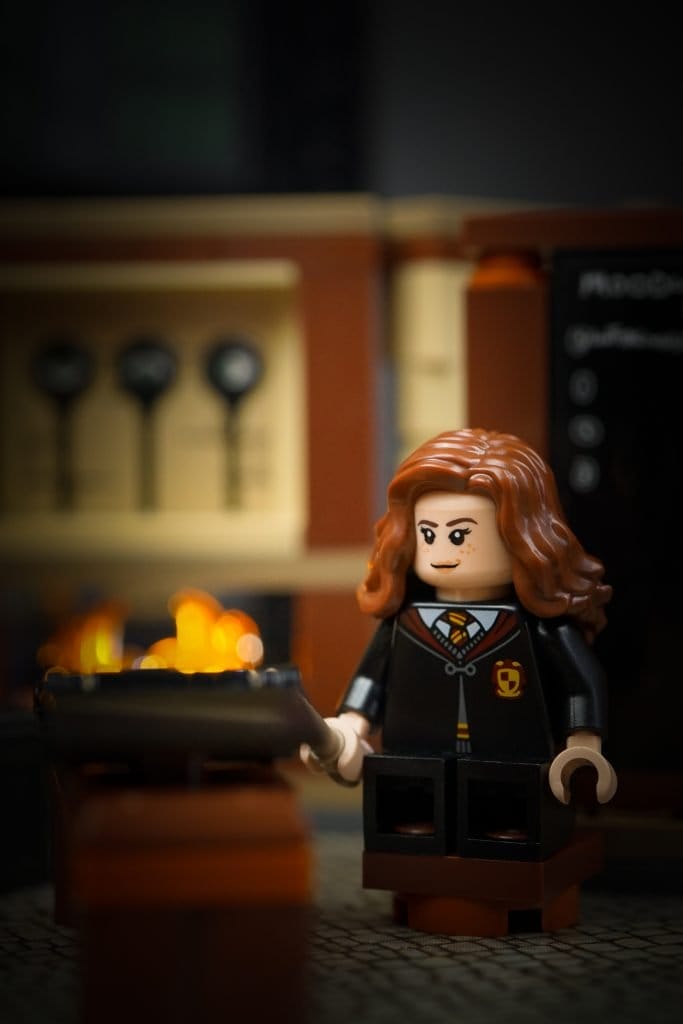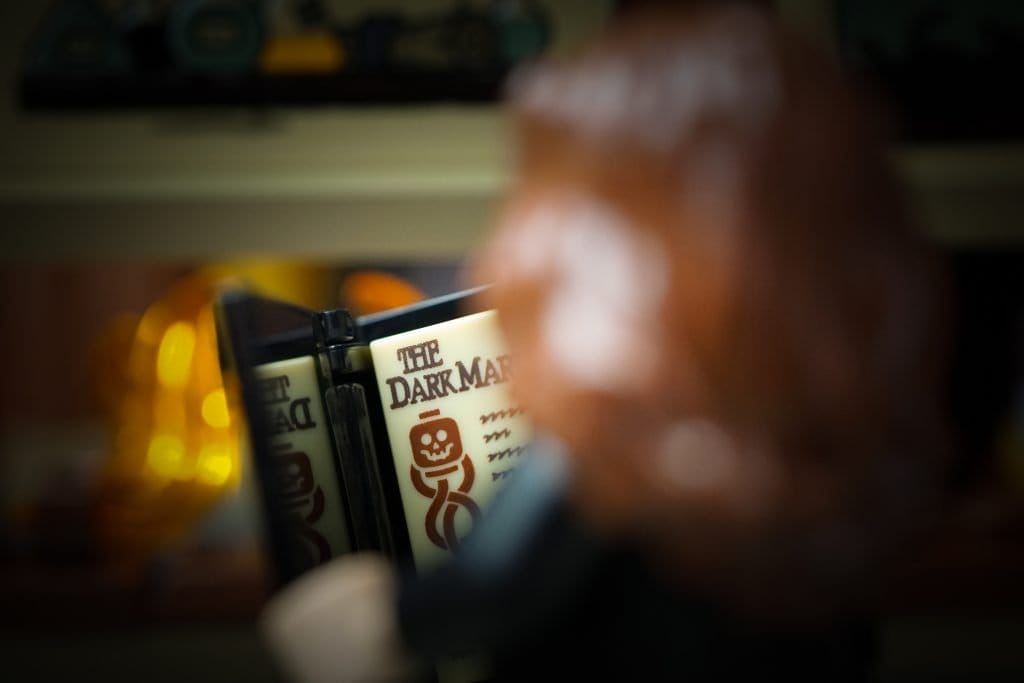 The only point is that it would have been nice if there had also been a sticker at the top left, such as a stone wall.
The 3 minifigs also all have 2 different faces and so you can turn Professor Moody into Barto by turning the face and the extra hairpiece.
Tomorrow we will take another class.
Natasja
Special thanks to TLG for providing this set for a creative photoshoot.