Marching on we parade into week 11 of the sipgoestgif weekly challenges. Last week you embraced the Exposure Triangle and provided light, beaming all over our Instagram dedicated hashtag. Now this week, we look at inspiration and not just any inspiration, we look at the wonderful world of Disney.
Inspiration is the process of being mentally stimulated or to do, or feel something, especially something creative.
Expressing his creativity and imagination, Walt Disney made Mickey Mouse, and he became an inspiring hero to many others. Including me. Disney is something that adults and children can enjoy and they can both have fun at the same time, kinda reminds me of LEGO.
The House of Mouse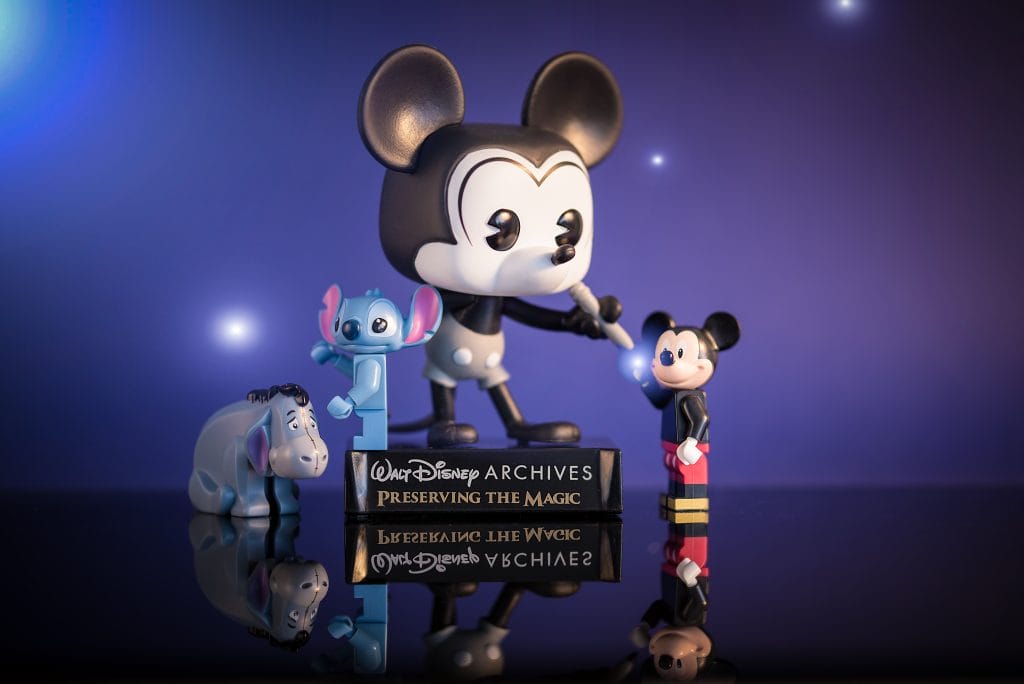 I reflect on the Stuck in Plastic archives and see that we are no strangers to paying tribute to Walt Disney and covering Disney Magic reviews. And of course we love Disney Minifigures and those cheeky chipmunks. You may even remember Boris having some fun and switching Woody's legs over to Road Runner (that's another story). I am sure we all have a Toy Story to tell. For me, my personal favourites are Mickey, Pluto, Eeyore and Stitch, these characters are connected to very fond memories for my family.

Walt Disney World, Florida has kicked off their 18-month celebrations back in October 2021. It celebrates the small stuff, the big stuff and even the in-between stuff that have provided unforgettable memories that last a lifetime. I know I have been inspired by all those drawn to life characters and the classic stories they bring, with the added addition of Disney owned Star Wars, Pirates of the Caribbean, Marvel, the muppets and Pixar.
The Fox and Raccoon story continues, as they are sent through the Marvellous time portal and end up in Disney World. They embark on some all time favourites and meet their heroes. And the fun doesn't stop there, they find Eeyore and try cheering him up. What they find out is that he has an invisible condition, and it makes him sad. Sad because no one understands him and his mood swings.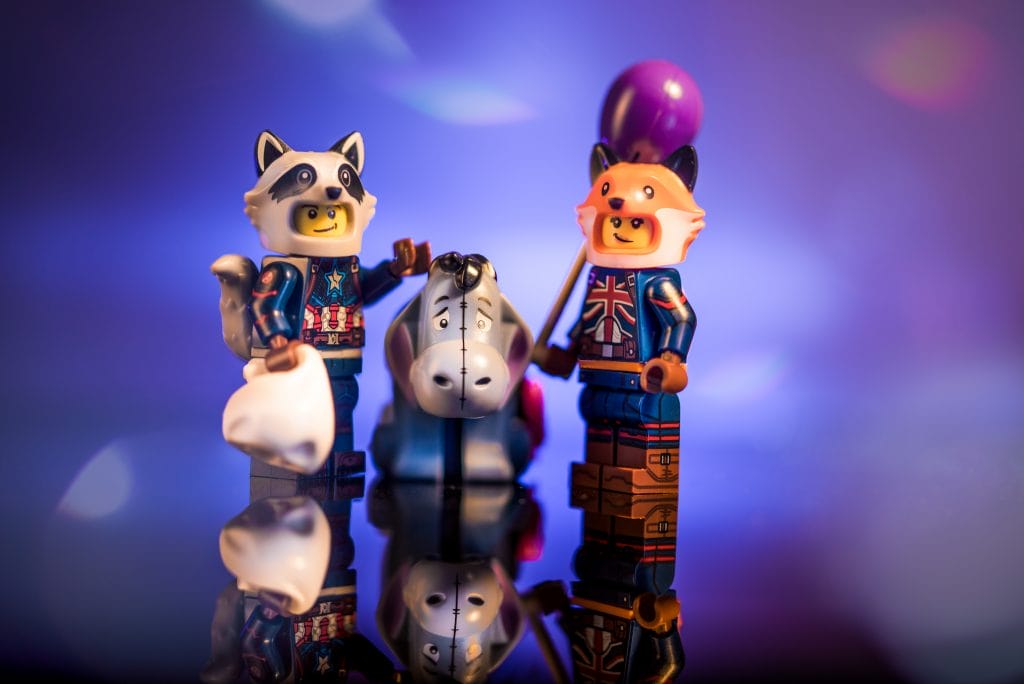 The Challenge
This week's challenge '"oh boy" we look at a magical inspiration and a 50th Anniversary celebration. We venture into the magical world of Disney.
It just so happens that Walt Disney World's celebrations cross over with some of the Stuck in Plastic crew's big celebrations this year (mine included). And to mark the occasions, I ask you to join the most magical place on Earth.
There may be one thing that inspires you or many different things that have shaped your way of thinking or strongly connected to your emotions. Perhaps it's a favourite movie, or a song lyric that you keep going over and over in your head. Maybe it's a work of art or a photograph that has resonated with you over the years. It could be a character who has helped you through good and bad times, or you are inspired by the fantasy world available to you and use toy photography to help you recreate those places.
Be Our Guest
Be our guest as you are free to interpret your inspiration using Disney related characters or owned by Disney, in whatever way you choose. However, this is a challenge after all and there is one thing that I would like you to include, and that is the element of the colour Purple within your colour palette.
Purple day
The colour purple has come to represent certain charities such as Epilepsy and it happens to be my favourite colour, but it also represents something that my son lives with daily. And I have been inspired by the way he has dealt with this condition and March the 26th is known as Purple Day. This day is all about showing support for those with this invisible condition and to increase awareness.
Why is being Aware of Epilepsy Important?
People with epilepsy have seizures especially if they are not treated with medication. Seizures are caused by unexpected electrical "storms" in the brain. For some, having epilepsy may impact their lives in many ways including creating barriers to employment and education. And for some people they may face a sense of discrimination and isolation from their peers who don't understand.
Words to inspire you to join in this weeks challenge
"First, think. Second, dream. Third, believe. And finally, dare." – Walt Disney
All this reading sure is swell and gosh is that the time. Time to grab your favourite Disney Inspired Characters and join in the TGIF celebrations.
Whoever or whatever Disney character inspires you then tag your PIXars with
#sipgoestgif_disney
#sipgoestwentytwo

So far, for those who are already joining over on our Discord. Thank you ALL for sharing all your wonderful inspiring photographs. They are certainly going to help highlight this invisible condition and I believe that in having a little " faith, trust and a little pixie dust" can help others understand this short circuit. And may the force be with everyone who deals with this condition everyday, you are all Jedi's.
Bev 💜