We once in a while take a creative review of a set upon us.
Sometimes we buy the set guitars ourselves because we love it.
And sometimes we get one from our good friends over at The LEGO Group.
And it happens we get in a creative block.
An unfinished story that still wants to be completed.
For those of you who know me, there are quite a few of these unfinished stories in my backpocket.
Last week Suné selected the word One for our weekly creative challenge.
A challenge and creative project you can join in at your own pace.
And for me this instantly connected with the one ring to rule them all.
Precious.
And I was not alone on our little Discord (Hi Mike).
Now, how to get this one in front of the camera.
Do a simular shoot as ten years ago?
Or look at the ring, and see where it was forged.
Follow the story.

Created in Middle Earth by a local blacksmith.
Before Sauron took the ring and put a spell on it.
I like alternative versions of stories.
And I am not really one to be true to one universe.
I like to mix and match.
Pick up where I left another story hanging.
And then it dawned on me.
I had this unfinished creative review of The Blacksmith.
A most beautiful set that was standing in my office, screaming to finish it's story.
One with two thousand one hundred sixty four pieces.
Rated 18+
And listening to the unique number Twenty One, Three, Twenty Five.
A story I started this (read: last) summer, but did not finish yet.
Deep inside the forests of Middle Earth …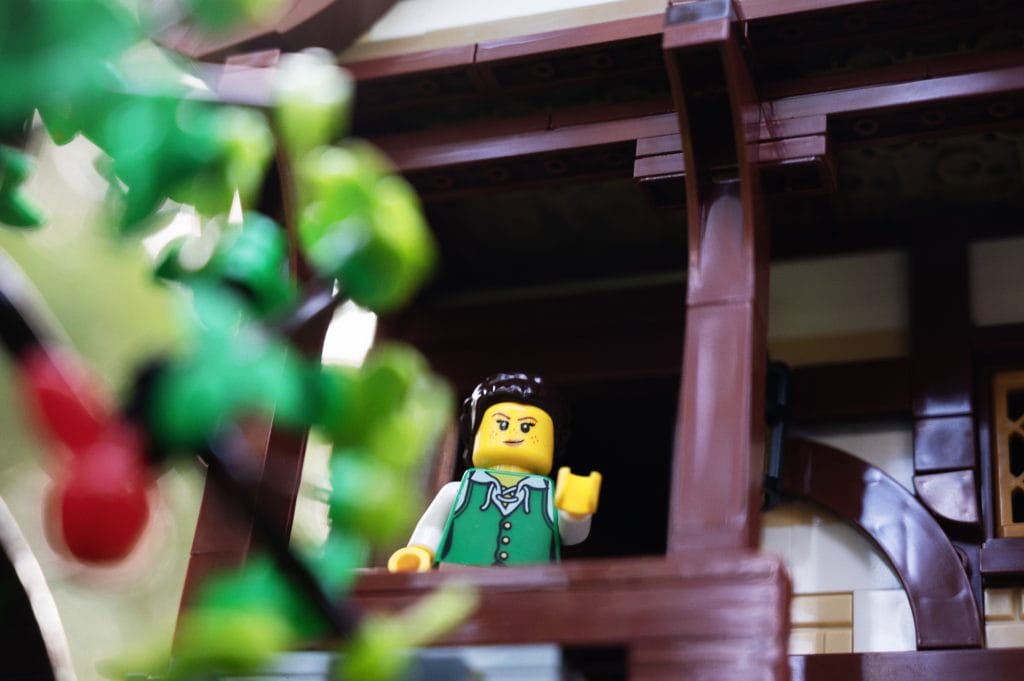 One night
And then one night our Blacksmith turned his skills into the most precious of metals, and in the heat of his forge he created the most beautiful ring in the lands of Middle Earth.
That Night …
When our lovers went to their bedroom quarters and enjoyed some music and wine, a not so innocent mouse slipped through the open window and managed to steal the precious ring ….
One Ring To Rule Them All.
The LEGO Ideas Blacksmith 21325 set does not come with a ring.
Nor a mouse.
Or a beatbox.
If you want a detailed classic review we warmly recommend the review over at Brickset. Now, this set is awesome for story telling, both inside and out in nature, and with a little help of Suné's creative challenge this week, I managed to finish my little story.
The story of one.
Boris
PS. Special thanks to LEGO for providing this set for a creative photoshoot.