YAY – A SPACEMAN!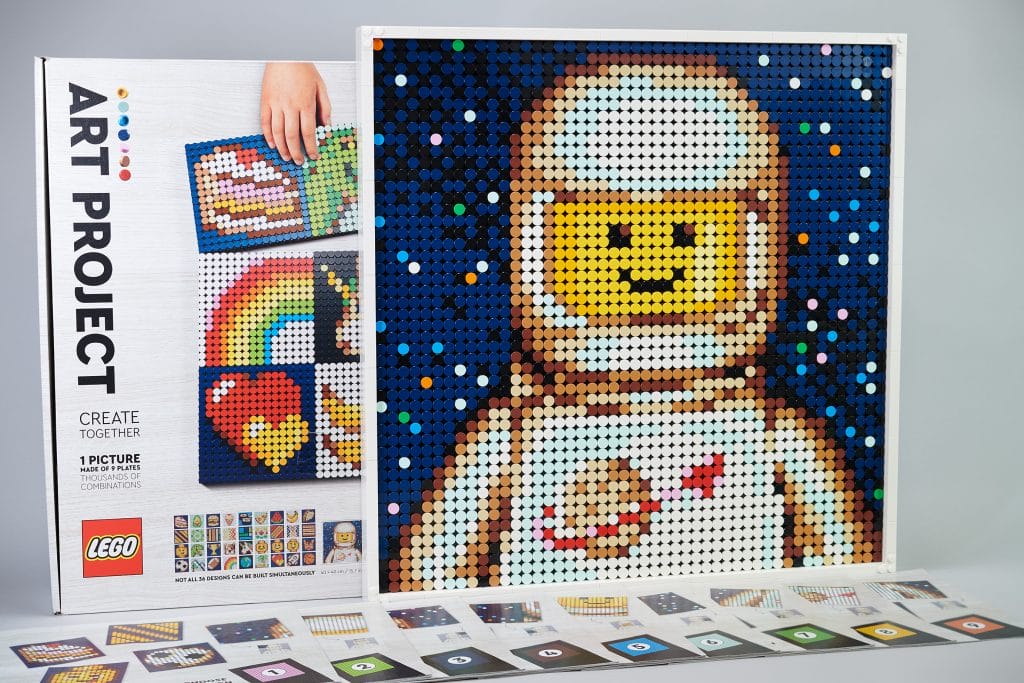 The ART Project includes 4138 pieces, 16 different colors, 9 plates, 9 booklets and offers you many possibilities. Choose a design (passions, patterns, food, icons, a minifigure portrait), mix them up or be creative and let your imagination run wild.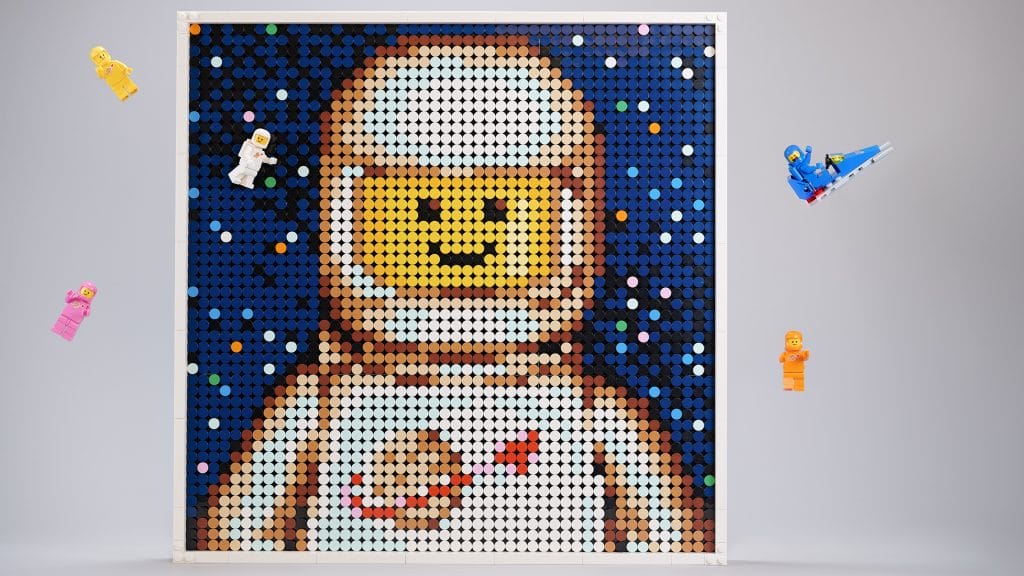 My favorite design is the friendly spaceman. He's AWESOME and my first choice which leads me to this weekend's #sipgoestgif topic hosted by Sune.
Number one is the keyword. Interpret the word "one" any way you want, and then try to express that interpretation visually. Play with the word one – feel free to use variations; once, first, the one, 01, etc.
Be creative and have fun with it.
Go to our SIP Discord Server for more information and join the weekly fun.
And this LEGO Spaceman is for me the one in this LEGO ART PROJECT set.
There are nine building instruction booklets. Assembling your masterpiece simultaneously with family and friends is a great experience.
The LEGO 21226 ART PROJECT Set is a beautiful work of art.
It sparks joy when looking at this friendly spaceman hanging on the wall.
Note to myself: Let me build more spacemen in different colors.
Did you get creative?
What kind of masterpiece did you build?
I'd like to have a look at your artwork.
I'm sure it's a masterpiece.
It will be your one.
If you want to see more space traveler content you can check this out:
The Eagle Has Landed • Benny's Space Squad • Hispabrick 36 in Space
And click here to see a fantastic 'Space-Chips-Ufo-Picture' created by Natasja