Yep. You must have seen by now the latest and greatest Collectible Minifigure Series (in short CMF) that LEGO will release in a shop near you on January first. A full new series of twelve minifigures you for sure want to get in front of your camera.
LEGO was so kind to send us a box to review, and we could not resist in sending these minifigures to five talented toy photographers here in Europe (intercontinental shipping was not a good idea with Xmas just around the corner). Five photogs to get these new minifigs in front of their lens. Their creativity. Their first impressions.
But before we go there, let's take a look at them in a traditional brown paper session (beats the blue carpet) and share our first impressions. The brown paper is to keep the focus on the model, and not the creative photographer :)
Here we go, in order of appearance as per the LEGO leaflet.
Lenny, the binoculars
No, this is not an IP (Intellectual Property) set packed with Pixar or Disney toys.
But number one made us instantly think about Lenny.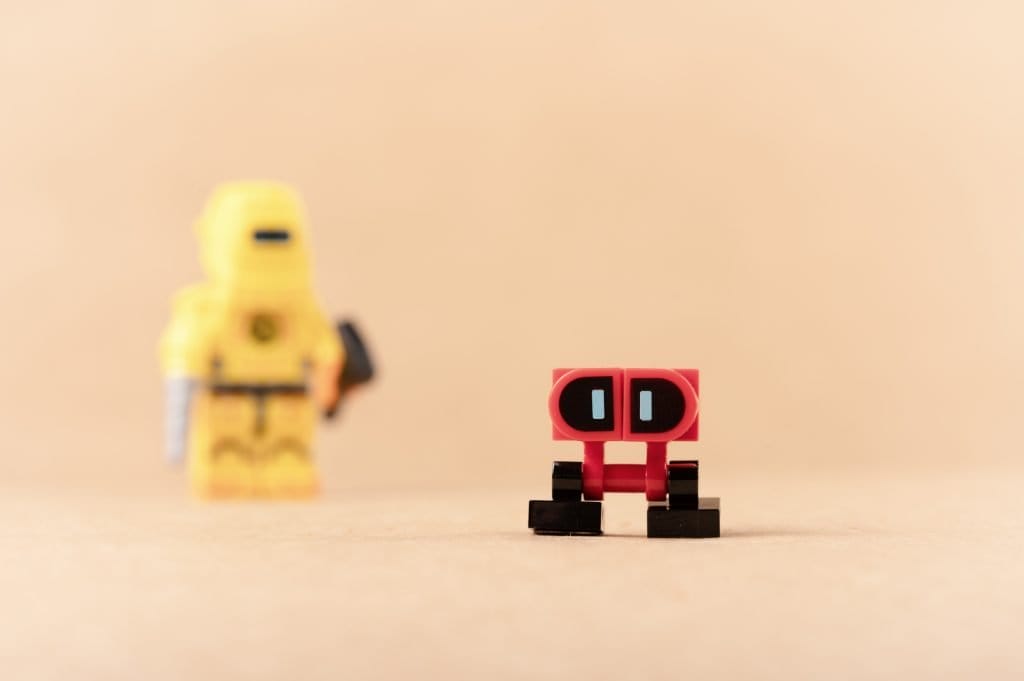 The accompanying robot/melder is pretty cute too.
And when he turns his helmet, you can see there is some creativity coming your way.

Bev, the red hot chilly pepper
When we opened the first red hot chilly pepper we knew this is our own Bevvypix who made her way in the new CMF22 series.
The red hairpiece that comes along is something we have talked about before and we are very happy that LEGO includes now the hairpiece that goes along when the costume is taken off.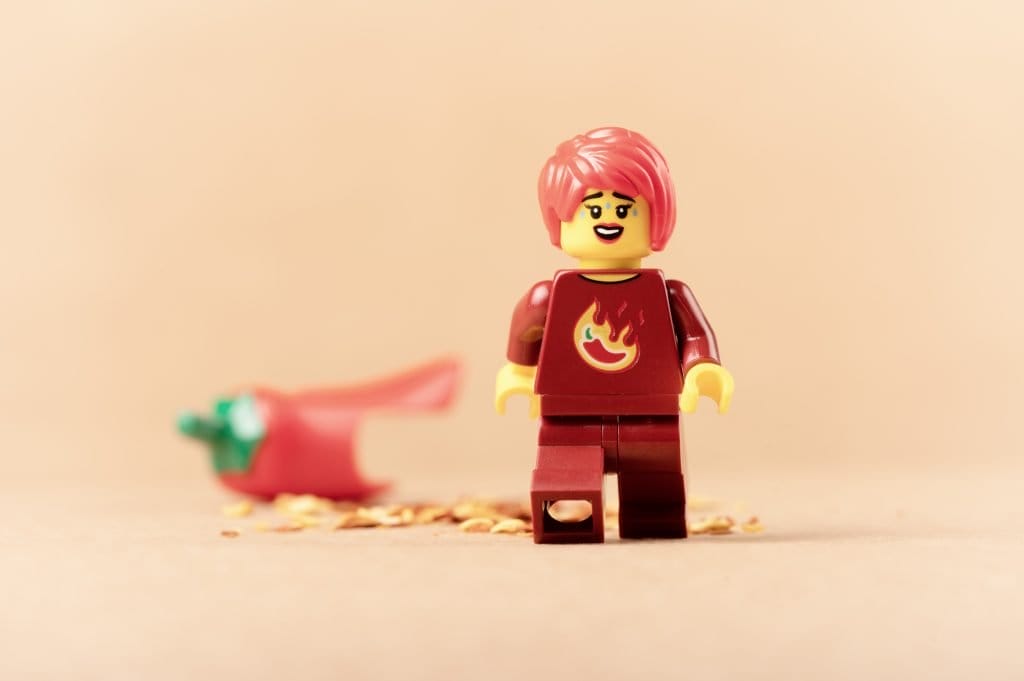 Roosebeck
On the third position, we find the baroque troubadour with a classic 7 course Lute.
Our resident musicians Jen and Chris will for sure take a closer look at this instrument in their creative reviews.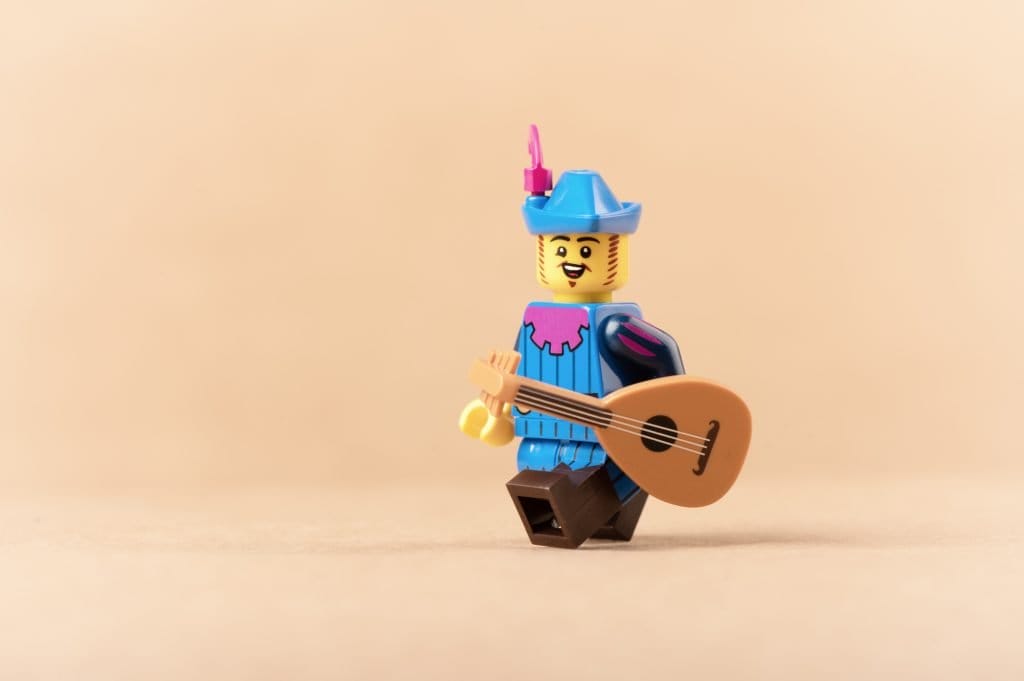 Bev's Huskie Keeper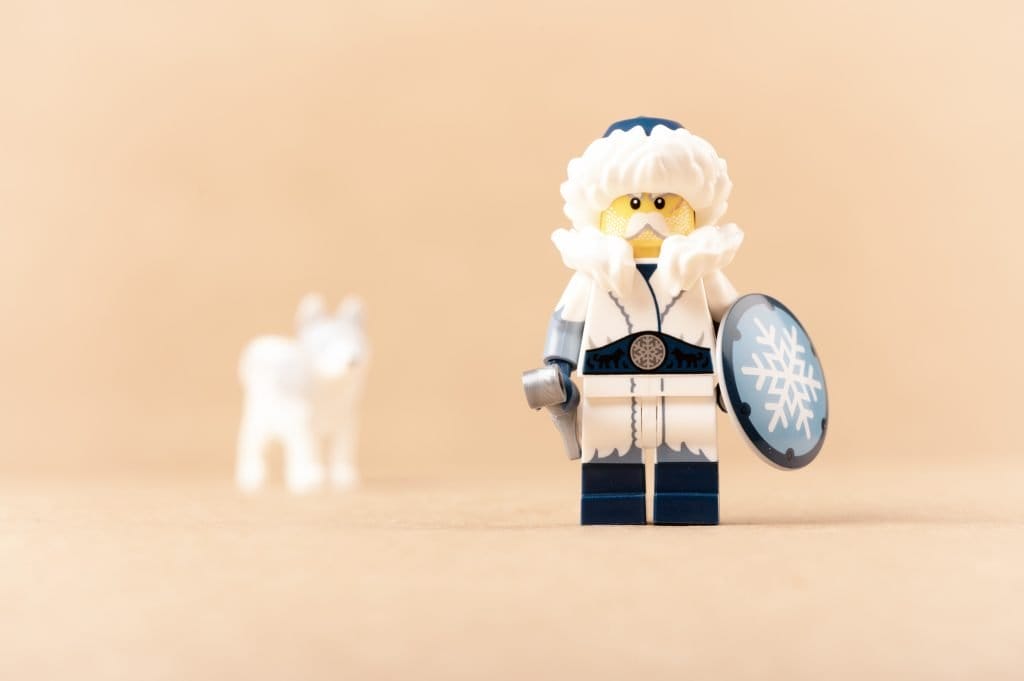 Winter is coming with this iceman from the North.
A beautiful shield.
Some great designer accessories.
A real longsword, and a huskie.
My Little Pony
In bag five we find a braced teenager that likes horses.
He/She/They, we leave that one in the middle.
We love the hoodie.
The horse.
And did I mention the legs?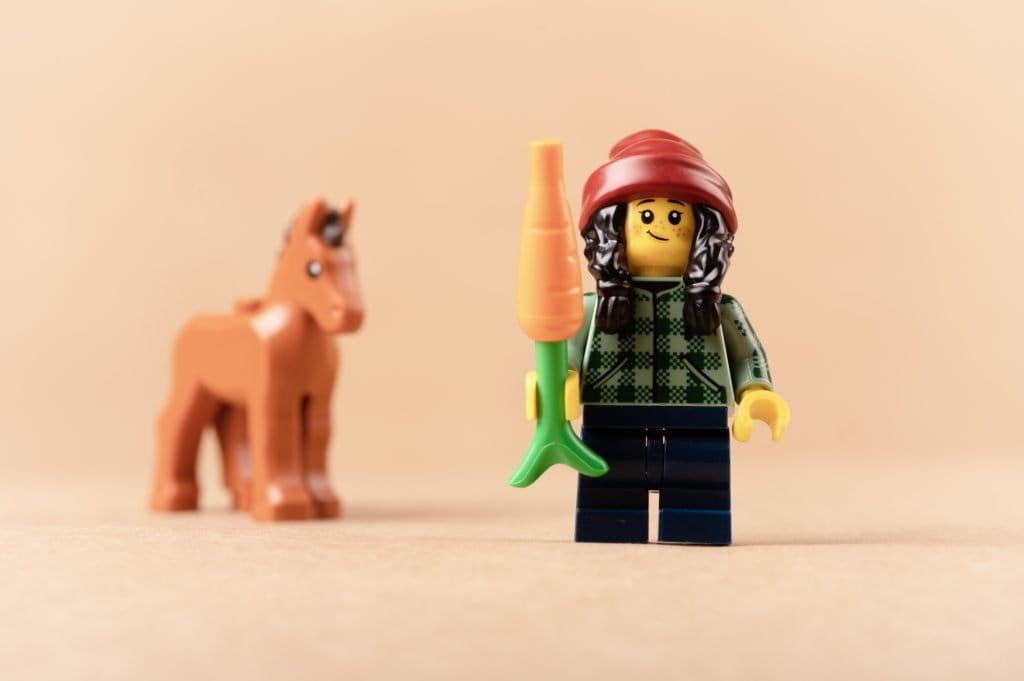 Tony
Don't ask me why I associated this ice skater instantly with Tony Irving.
He is a professional ballroom dancer, and I don't know if he ever got on the ice. Nevertheless, I remember the original ice skater from series 4, and it is great to see that TLG is making the male counterpart with the amazing hairpiece of the Fab Five series.
Now maybe it is Ulrich, Johnny, Ervan, Brandom, or Ryan …
Curious if you also name your minifigs the moment you unbox them. Let me know in the comments or on our little discord.
The Azure Warrior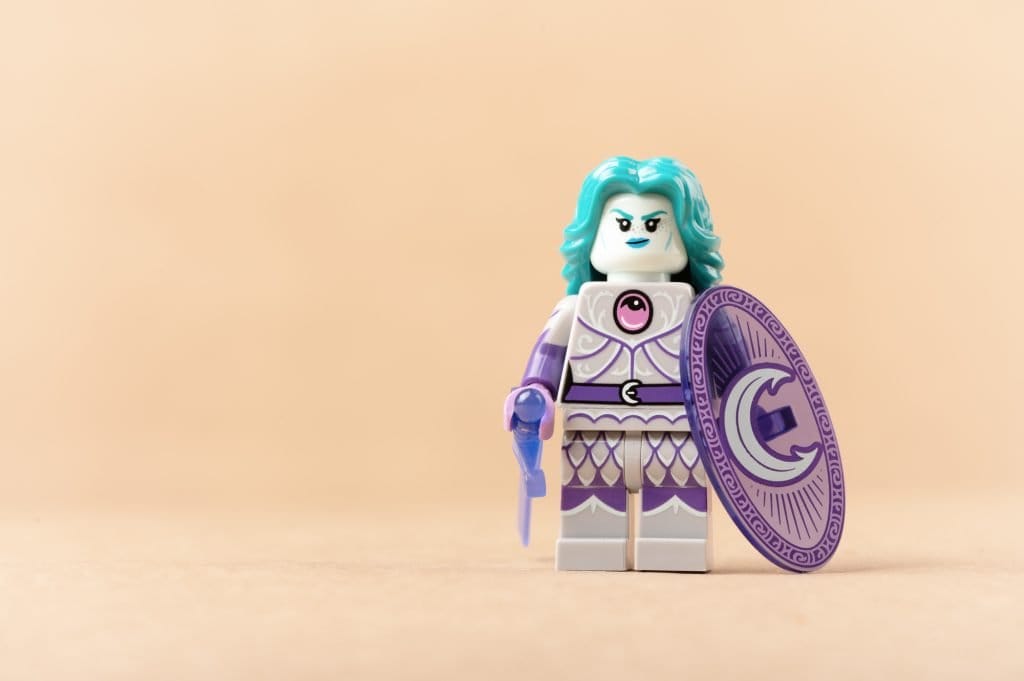 This female warrior is … a female warrior.
And a serious one.
Acorn is my name.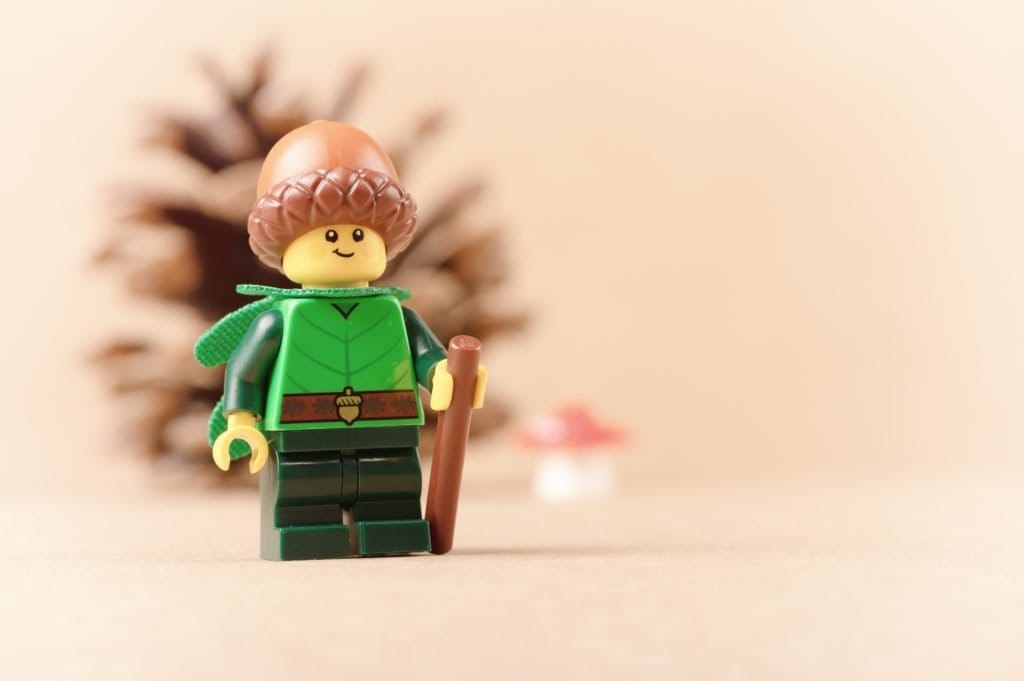 Most probably the cutest one of the series, and his headpiece is one to collect.
The green legs add to the collection, and the cape is well-cut.
Lady Guinness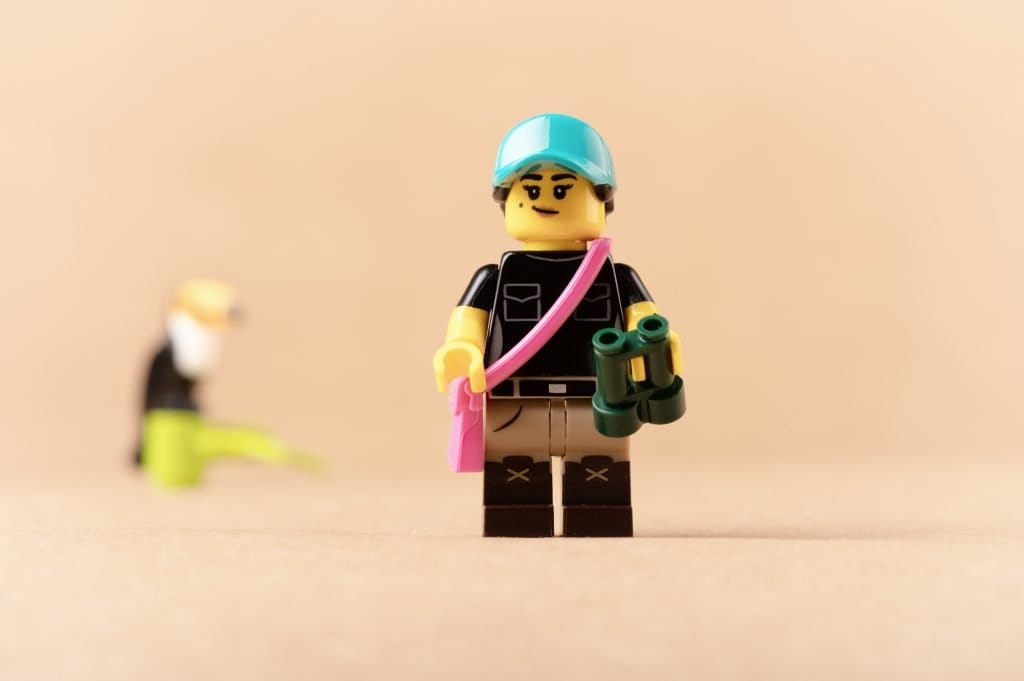 Well, the Guinness bird goes without saying.
Now, where is that black pint of Guinness?
Obviously missing, but I am sure some creative toy photographers will add it.
Lady Grey R.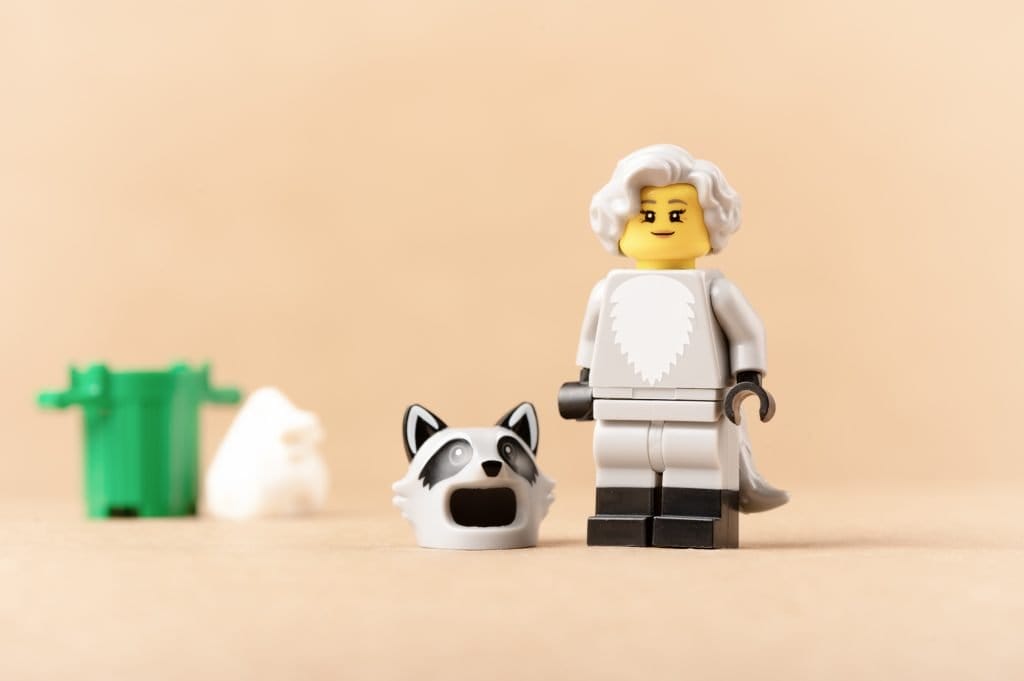 Well. I am not sure that the WWF will be happy about the stereotyping of Raccoons as thieving thieves but this Lady Grey R. is one of my favorites.
And adding a hairpiece and a trash can makes this for sure a steal when it comes to value for money CMF.

Purple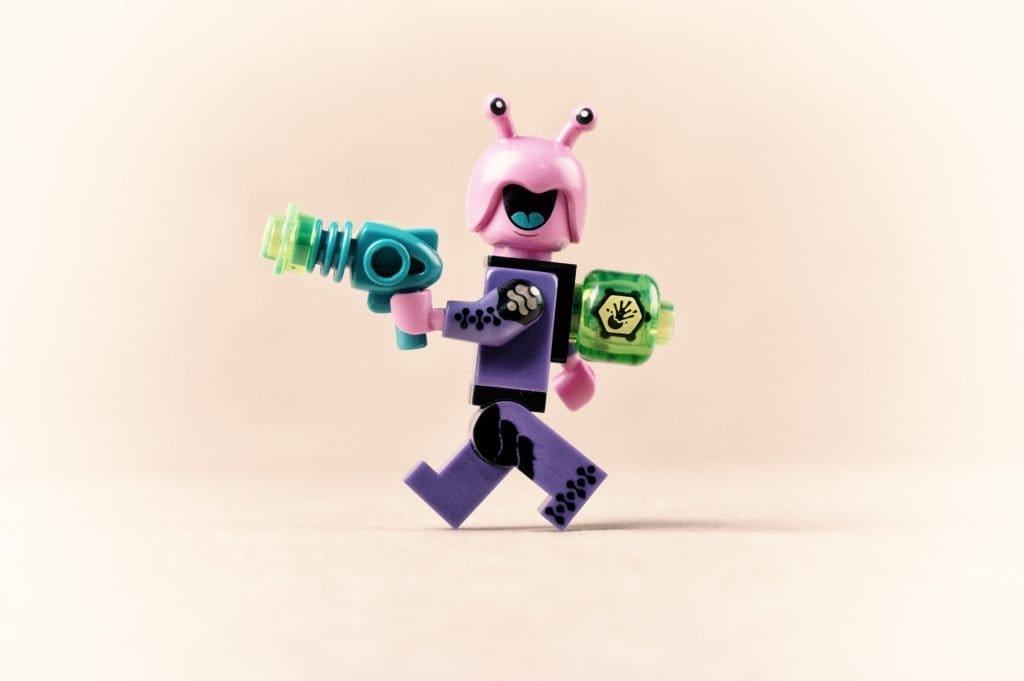 I am sure this one will make it to all of you toy photographers and space cowboys alike.
The headpiece is just priceless, and curious how TLG pulled off this print.
Awesomeness is the least we can say and creates a completely new dimension of headpieces.

And then there is the purple space body.
Yep. The purple spaceman is here.
The arms will be swopped out, but we now have an official purple spaceman.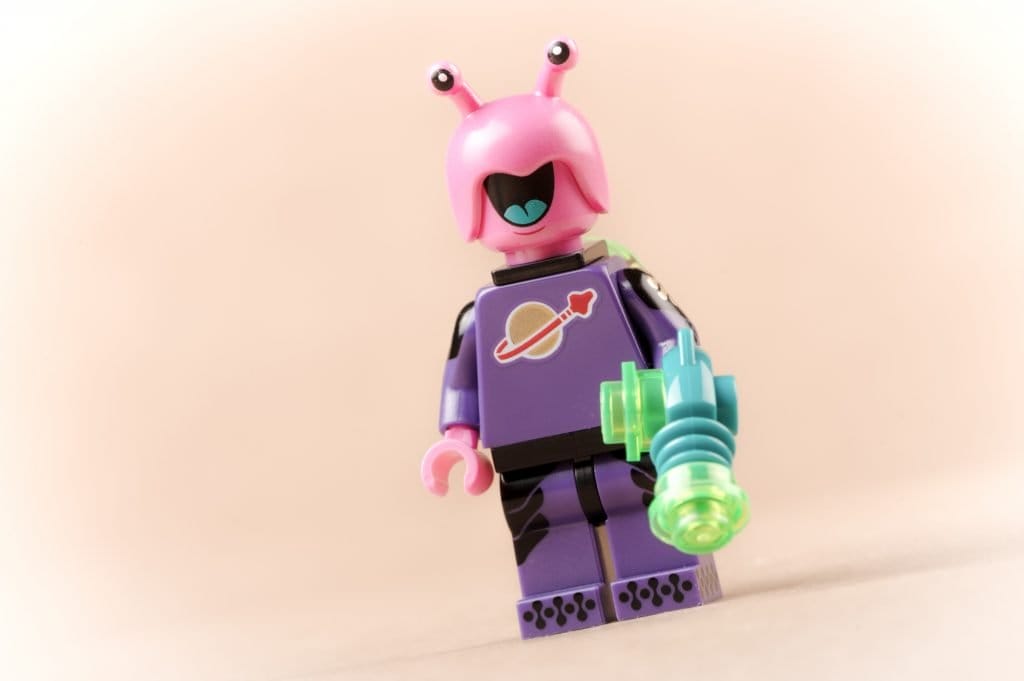 Paralympic Games
We can only applaud LEGO to not only include hairpieces, braces, purple space man t-shirts, but also go down the road of Paralympic games and be a role model for diversity. Not just in gender diversity, but also in creating heroes and heroines beyond capes.
Well done, LEGO!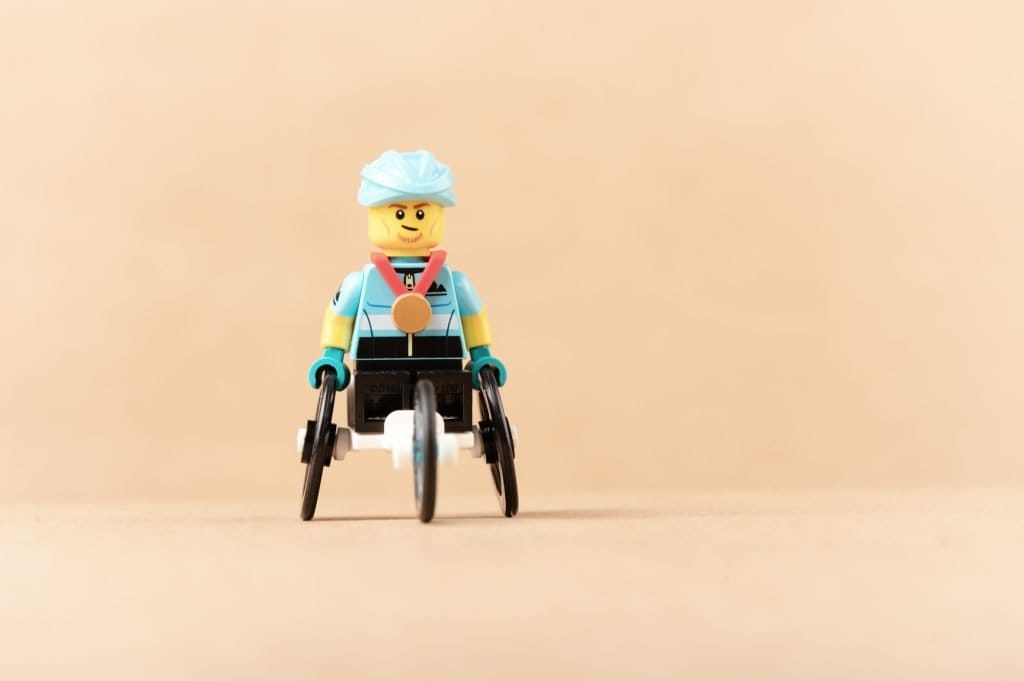 A First Set of Conclusions and Colorful Previews
Well, this is a pretty diverse and well composed CMF series, with some great new structural additions (the additional hairpieces), inspiring characters, and quite some good attributes for collectors, youngsters, and toy photographers alike.
And so I am very curious to see what Alice, Astrid, Bev, Jen, Natasja, and Chris will come up with in their creative reviews.
Here is already a sneak preview … do you recognize our creatives just by looking at the image?
An amazing series coming our way.
I cant wait to see what you all come up with.
Boris

Header image by Chris to ensure we got some color beyond the brown paper I used.