Hallow sounds like Hello doesn't it? But Hallow holds a different meaning with lots of trick and treats connected to this pagon ritual. Hallow or holy person refers to the saints that are celebrated on All Saints' Day which happens to be on November 1st. Therefore Halloween is an old fashion way of saying "the night before All Saints' Day.
SpoOktober
This is Halloween and marks the end of October. And as our previous blog post mentions, our theme of this week finds it origin in Scotland and Ireland but it is rumoured that Wales, has its fair share of guising as well. And for the non-native Brits, guising is what foreigners call trick or treat. Or you could refer back to our Autumn workshop and read our marvellous Trick or Treat story.
Having chatted about collaborating this Halloween, in which people dressed up as saints and went door-to-door, this is the origin of Halloween costume's and trick or treating, dating way back to a pagan festival called Samhain. Our crew members Bev and Natasja decided to joined forces and went trick or treating together ahead of meeting the rest of the crew.
Trick or Treat?
This was no ordinary night. It was All Hallows' Eve. Earlier on it had been raining and the weather had dropped in temperature, it was beginning to get colder. This did not stop Bev and Natasja getting excited and ready to meet up with the rest of the Stuck in Plastic Crew. They had planned to join in some light-hearted fun and games such as bobbing for apples and tell ghost stories. Ahead of the meet up, it was funny, as they had both chosen the same costume or was it a trick?
On the way they could see children knocking at doors asking for treats, in the hope they weren't going to receive a trick instead from the unsuspecting neighbours. As they walked along the street, they came to a graveyard. Inside the graveyard was an odd looking house that looked more like a tree and the tree had a door with a a glowing light shinning from inside. On the contrary, this house was definitely very different from the first impressions of the haunted house as we recall.
On the street, the girls stopped and were stood by a parked car. There was a warmth in the air coming from the engine. Perhaps signalling someone may have just arrived home. Curiously, Natasja said "Shall we go inside?"
Intrigued, Bev replied "Yes, Let's go see who is home."
Enter at your Own Risk
They opened the creaky wrought iron gates and slowing entered the graveyard. At that point something changed, the streetlights went from orange to black and they could hear scary noises, it felt like they had entered at their own risk. They looked back and all traces of where they had been disappeared into the still of the night. What had they stumbled across? What was this strange feeling connected to?
Little were they aware, a stone faced weeping angel was sitting watching every move they made. Timidly, they both made their way toward the tree house.
The wind had picked up and the spooky haunting sounds were getting louder, as they whistled through the trees. Then they heard a howl. Where was it coming from? All of a sudden Natasja looked and thought she saw a dog. But not just any dog. This one appears to be transparent and had been following them the whole time. Could this be a ghost that they are witnessing? Then all of a sudden it disappeared into mid air. Things were starting to get really, really scary.
A Nightmare before Christmas
They hurried towards the door, hoping that this wasn't a trick. The door slowly opened. With much anticipation, they realised they had stumbled on the home of Jack Skellington.
Needless to say, was this about to become a Nightmare before Christmas had even arrived? Were they going to be able to escape Halloweentown or were they doomed? Their fate sealed and their souls to remain living amongst the undead?
Jack stood in front of them and was holding box, he invited Bev and Natasja to open it. They were both now really frightened. Was this a trick or a treat?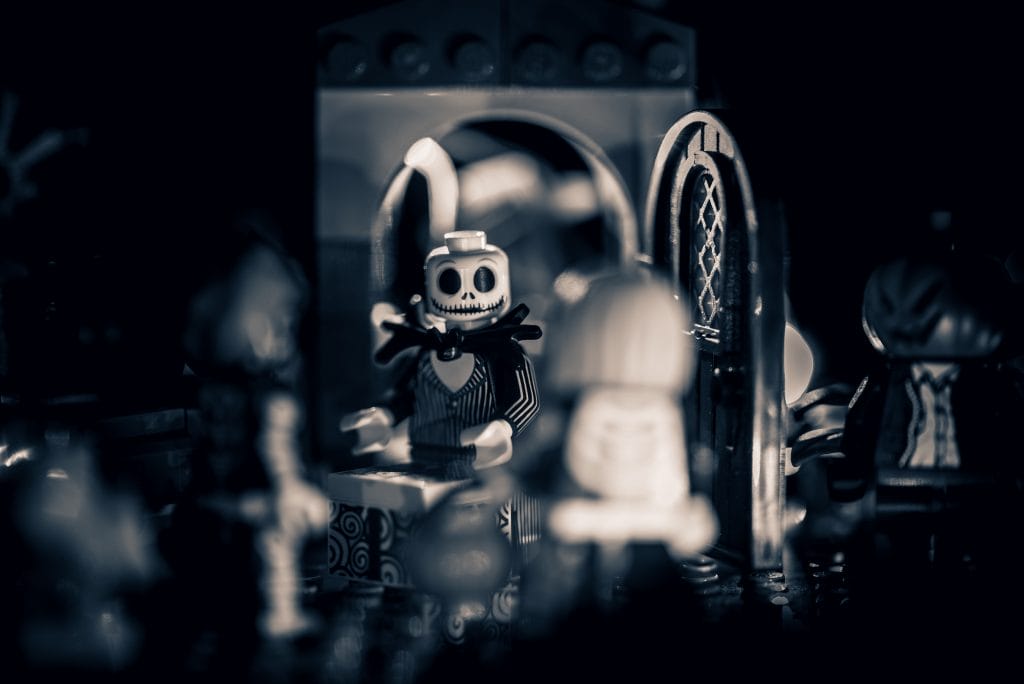 Flashback Freaky Friday
All of a sudden, Bev recalls a vivid flashback. Arriving home earlier, she saw Jack Skellington carrying pandora's box toward the graveyard. He was greeted by excited ghosts wanting to know what was inside the box. Was this vision a warning? Was it trying to tell them something? Should they try to escape?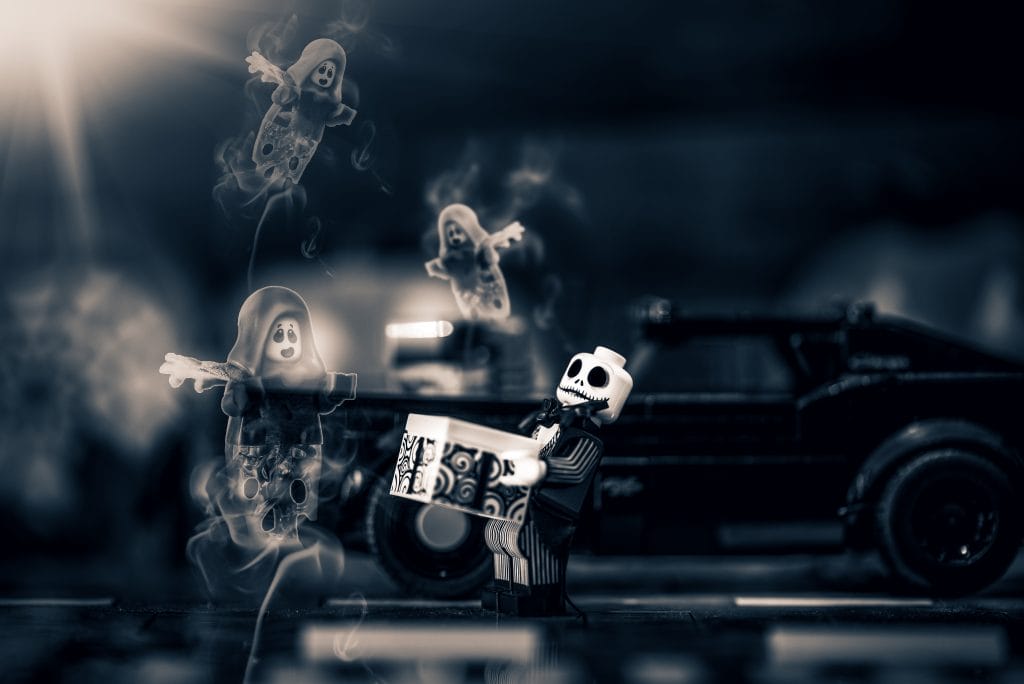 The Haunting Singing
Suddenly they heard the haunting sounds, and creepy voices singing. "This is Hallowe'en,Hallowe'en,Hallowe'en" Jack turned his head and with that Natasja and Bev made their fast escape. They ran and ran, passed the opening grave, passed a strange looking caretaker, passed the weeping angel and headed for what was once the direction of the street.
Upon their arrival back to civilization. It seemed that nothing had even changed, the children were still knocking at the neighbours houses. Going about their business oblivious to what Natasja and Bev had just encountered. As they looked back to the graveyard it was dead quiet and the only trace left was the faint sound of singing in the air amongst the darkness … "This is Hallowe'en,Hallowe'en,Hallowe'en" …
Tell us your Spooky Tale
Do you hear things that go bump in the night? Or do you carry on this hundred of years tradition and go trick or treating? Or do you know any scary ghost stories? If so please share with us over on our Discord Channel?

So far thank you all for joining in our Spooktacular weekend #sipgoestgif and if you dare to want to know what was inside pandora's box then visit #sipgostgif_halloween for more 👻 and 🎃 from all over the world.
Happy H👻ll🎃ween!
On behalf of the Stuck in Plastic Crew
Stuck In Plastic.
The creative collective of toy photographers.
Co Authors :