A happy Monday everyone.
A new week has started and we are a good 5 days away from Friday.
Friday, the day the weekend starts and we get some extra quality time with our friends, family, and toys alike.
And the inspiration for our little creative workshop challenge we are running here on SiP with the little hashtag #SiPgoesTGIF
Every Monday we reveal on our little forum the creative challenge of the week, and then as of Friday, we share it with the world on IG. And everyone is welcome to join.
It is a slow and acoustic challenge.
A little leftover from the summer workshop.
And a teaser for those who maybe want to join one of our creative workshops in the future.
We explore different topics.
From previsualization to out of focus.
From comfort zone to boldly go where you have not gone before.
Exploring your own creative boundaries in an acoustic way.
Among friends.
One week it works.
The other you just hop over.
You go at your own rhytmn.
OoF – Out of Focus
Last week's challenge was pushing the boundaries of people's comfort-zones, by exploring Out of Focus imagery. Something some of us like to do.
For others a completely new experience.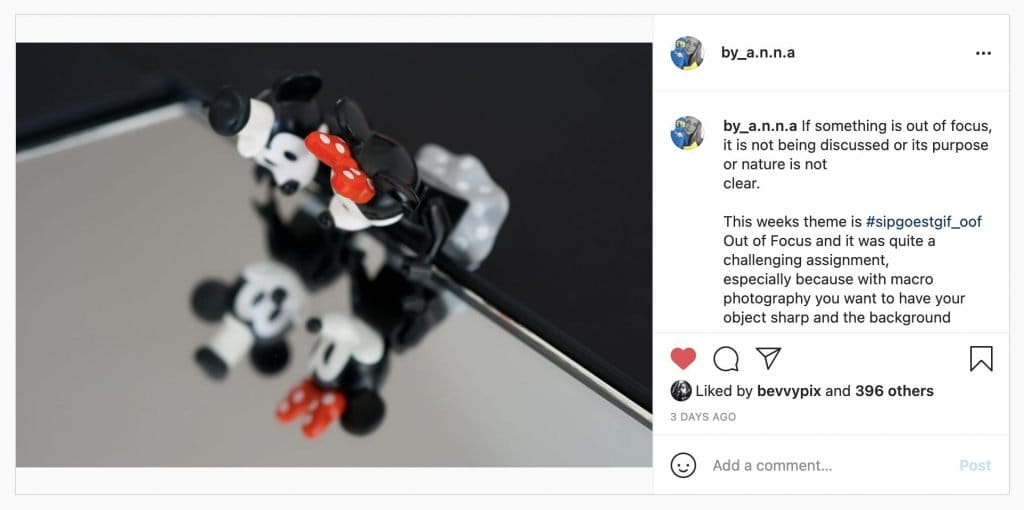 So why not join in the fun, and get an early sneak peek at this weeks challenge.
It is already posted in the #TGIF forum.
And otherwise there is always Friday.
Then we will share it on IG as well.
But first.
Happy Monday!
And here are some more images tagged to #SiPgoesTGIF in the last few weeks.