It's that time of year when rabbit-hunting is permitted! As the the season workshop comes to an end again. Or is it Duck season? Rabbit-season typically runs from early November to late February, however some hunters wait and on this occasion, after Daffy has convinced Elmer that it is in fact rabbit season, he sets out to prove his argument.
In the Beginning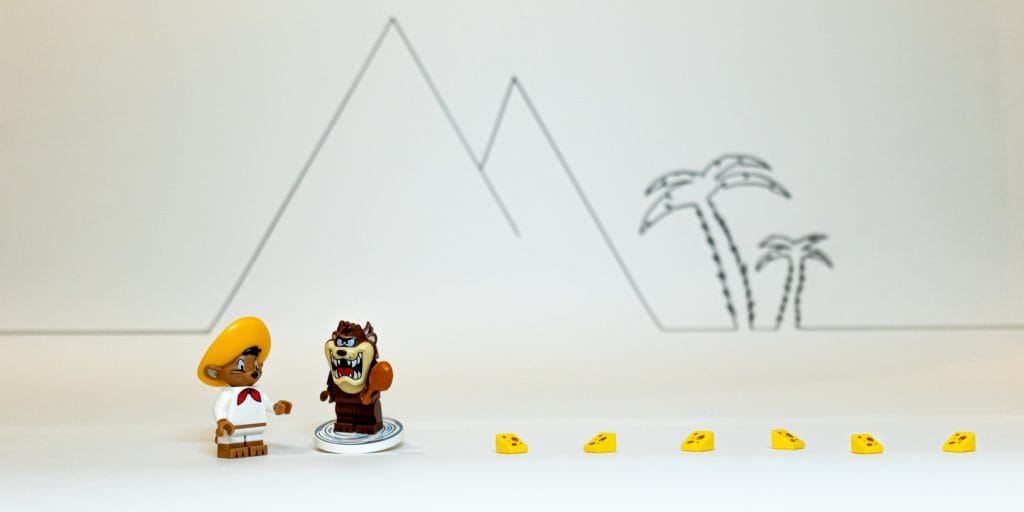 It all started with that looney crazy Tasmanian devil commonly known as Taz. Best known mostly for his grunts and growls, he had chosen to spin and bite back to the beginning of cartoon history.
That single line drawing depicting a desert oasis to try to convince you that this was going to be an easy task. However, he was beaten to the start by Speedy Gonzales, tempted by the smell of delicious wedges of cheese.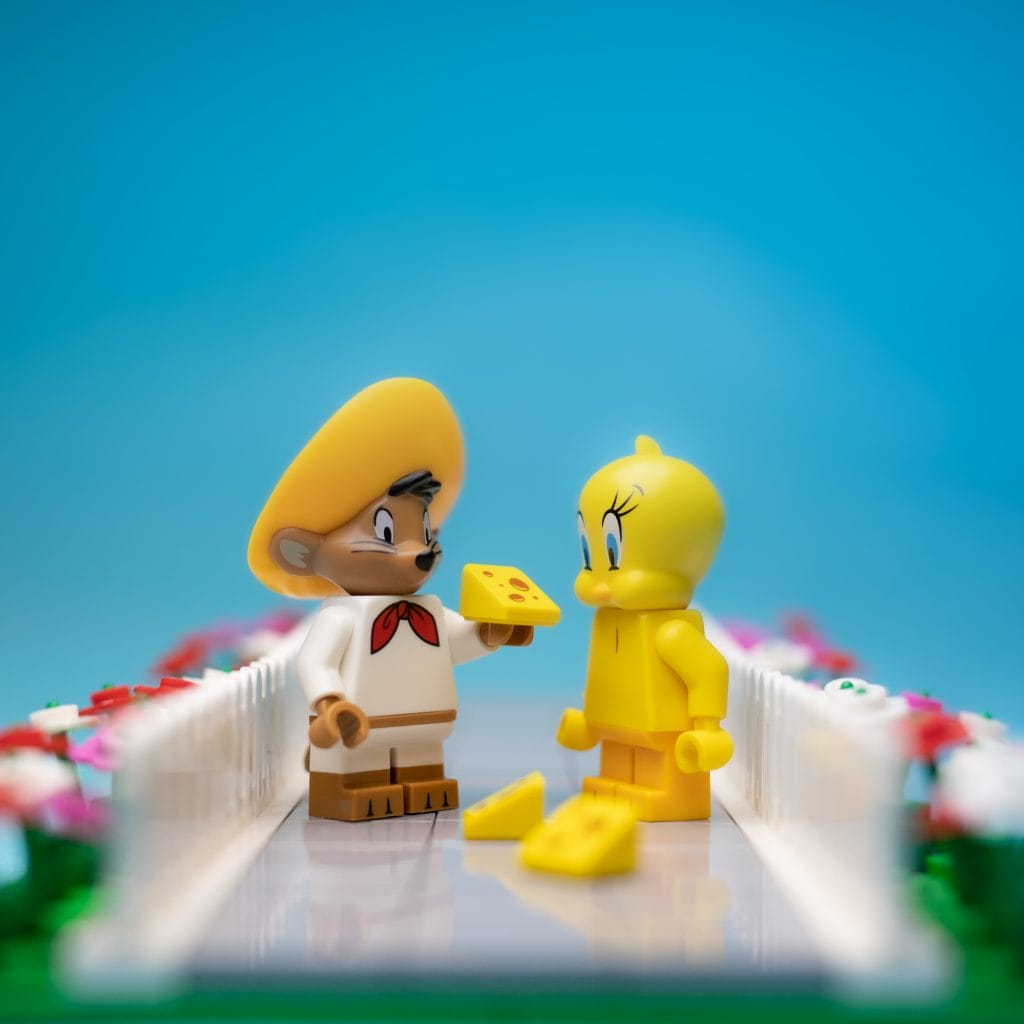 Speedy Gonzales was no ordinary mouse, he was the fastest mouse in all Mexico. No cheese was safe with him around as he would always get to it first.
Saying this, he was prepared to share his treasure with his dear friend Tweety-Pie. They had something in common, that pesky cat. Speedy would share the cheese as long as Tweety let him know when Sylvester was around. Often you would hear Tweety saying "I taut I taw a puddy cat!" this sometimes confused Speedy because it was usually a false alarm, that was until offered cheese.
Cheese was precious and the sustainable food for all mice. Yet, Daffy in his wisdom thought he was missing out. Although he was deflecting duck-season away from himself. He just couldn't help want a piece of that delicious cheese. He chose his moment after hiding in a barrel that had previously been full of carrots.
The Hunt for Wabbits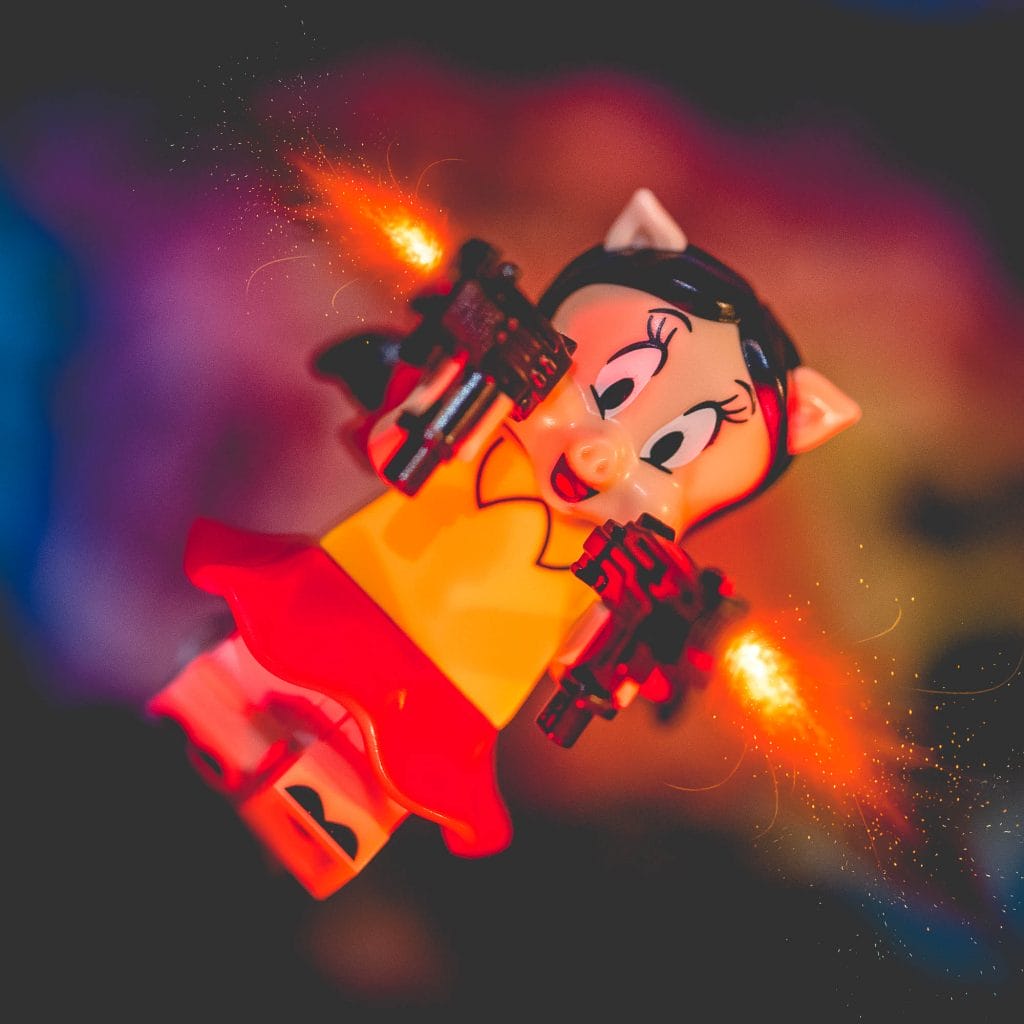 The hunting for rabbits caught the attention of Petunia Pig. The significant other to Porky Pig. She thought it would be a good idea to serve Rabbit up for Porky's dinner, so she grabbed her blasters and went on her mission. Little did she know was that Bugs would be nowhere to be seen.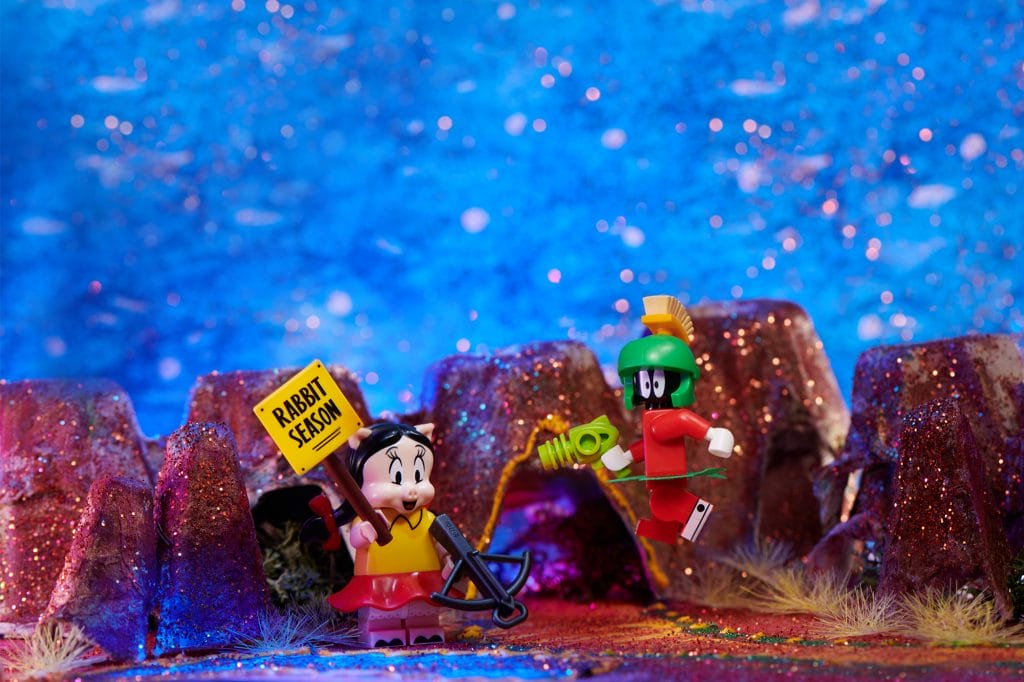 After a brief encounter with Marvin the Martian, they decided because Bugs Bunny was one of his long term enemies, they would both join in the search for the rabbit. Marvin had alternative ideas. He was bent on destroying Planet Earth, just because it blocked his view of the planet Venus.
Marvin was certainly on another mission but he was pretending to search for rabbits. He came across Tweety-Pie. Tweety was concerned with his motives, she always thought him to be something of an earth enemy and wondered what his intentions really were.
Meanwhile, Lola Bunny was attending the local Space Jam games and about to score the winning shot, then from nowhere appeared Daffy. Was he trying to throw the game? Lola was Bugs Bunny's girl and Daffy wanted her to tell him exactly where he was. No way was she going to spill his whereabouts and certainly not to the Duck.
A Desert Oasis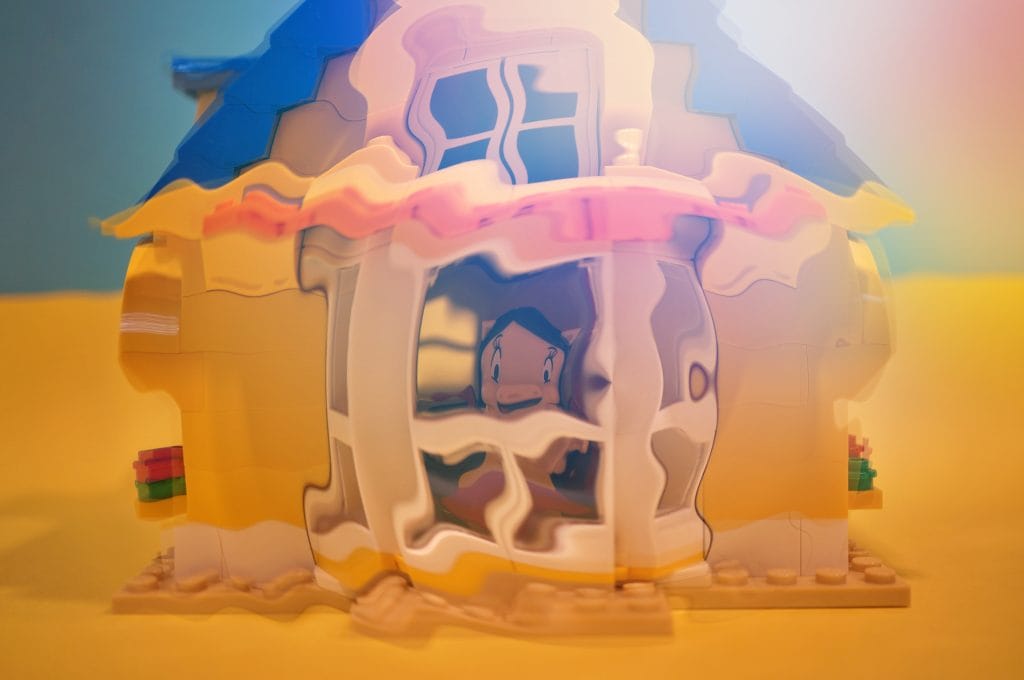 The hunt for the rabbit took Daffy to the most unusual places. The desert is a hot and humid place. Home too many Looney Tunes, and the desert can really play on your mind. It can make you see things that really aren't there. This illusion makes Daffy see Petunia pig looking out of her window. If she couldn't get the rabbit was she going for the duck?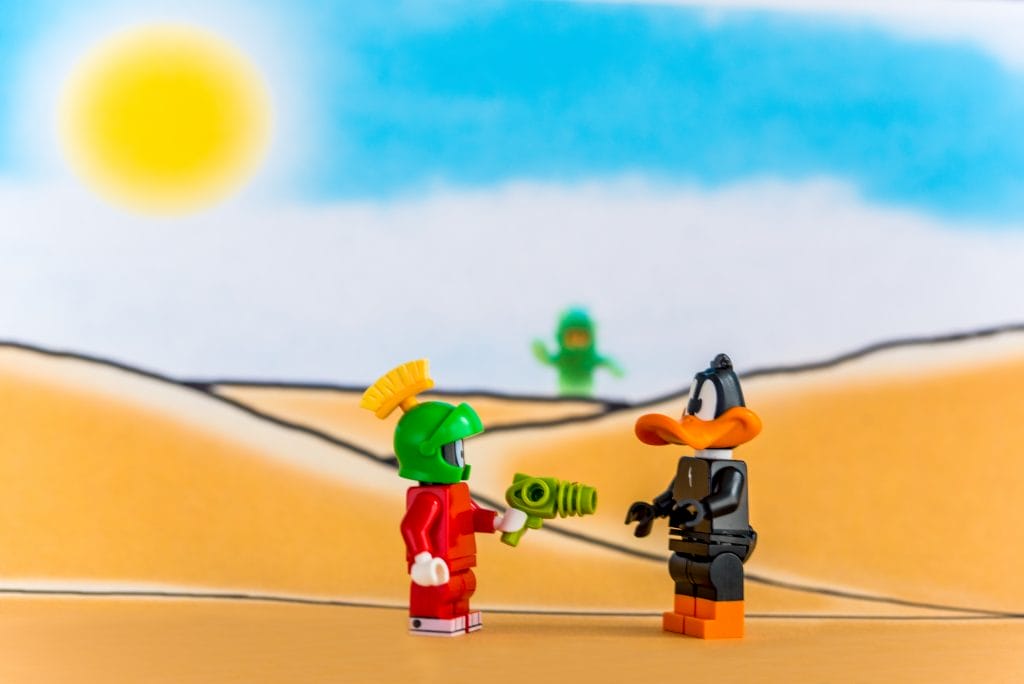 After Daffy realises the heat has got to him, he stands still, realising he is lost and now he thinks he is going Looney. As the haze disappears, Daffy sees the martian. He has met him before and knows that this martian is hostile.
Having landed on Earth, Marvin is aware of all the signs revealing its Rabbit Season, but he remembers the trick Daffy played on him and he has not forgotten. he also knows it's really duck season. Put into a difficult situation, Daffy tells him he knows where Bugs is, mumbling "Youuu're deththpicable!" as they go off hunting.
Tweety overhears the conversation that Daffy is having with Marvin. " In order to hide Bugs Bunny from Marvin the martian and keep him safe. Tweety decides to use her hammer to help knock him under the sand. As Bugs disappears, he emerges into a dream or even a nightmare.
Is it a Dream or Nightmare

Carrots loads of carrots, more carrots than any cartoon could ever bestow. However, when Bugs found them, they had been eaten and just the stalks left behind, "Eh, What's up Doc?" Standing there was Daffy holding a sign suggesting to Bugs that it was indeed Rabbit season. Bugs knew it really wasn't that time of year as he had already dealt with the farmer and managed to escape.
This really was a nightmare, he never would have believed Daffy would do this to him. He was his best friend but then again, he could be his worst enemy. Only one who could sort this out was Road Runner. Road runner could always escape the clutches of the continuous efforts of a coyote and this help could really get Bugs out of the situation about to unfold.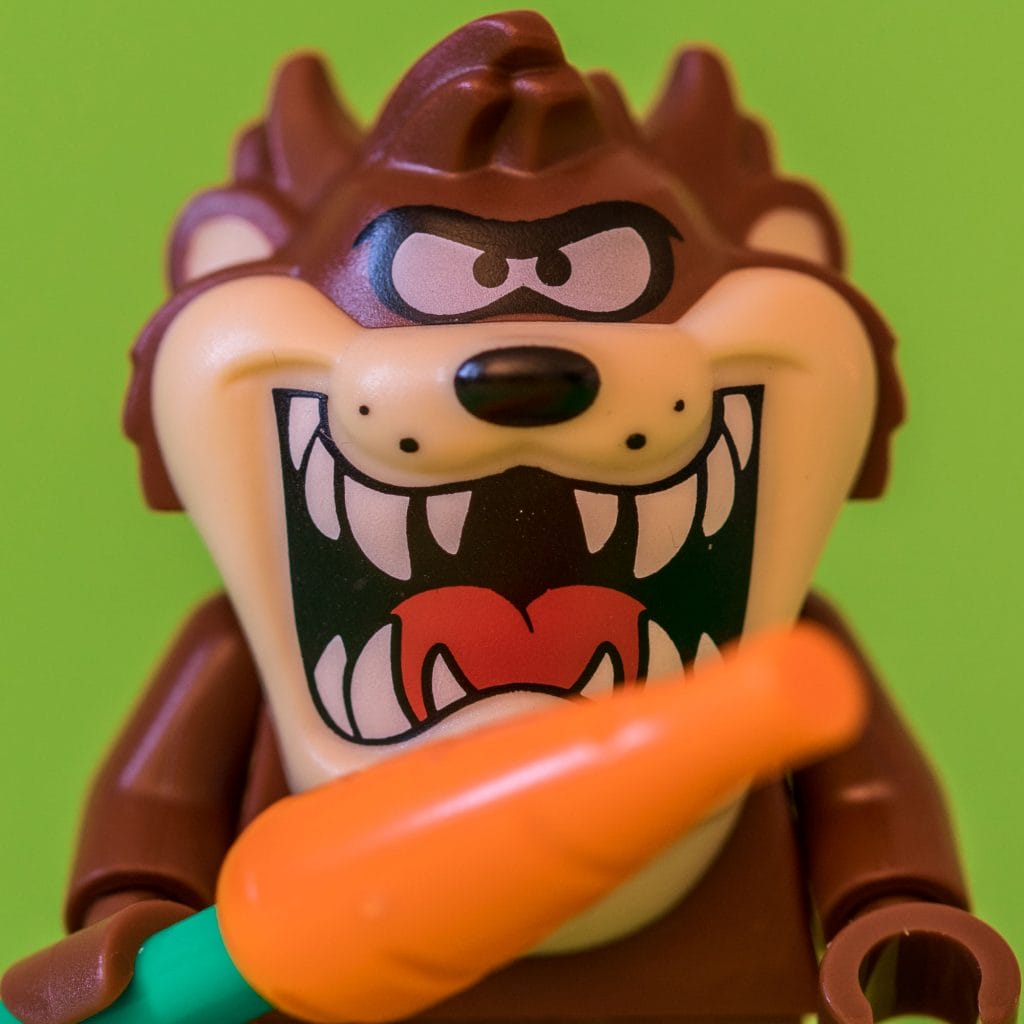 And yet the show must go on. Taz thinks he can catch the rabbit by throwing carrots in all directions. What Taz doesn't realise, is when he stops spinning, he is actually spotted and Tweety could see what he is up to.
In order to distract Taz, and to be honest not be eaten. Tweety crushes the carrots and tells Taz this is the way to catch the rabbit. She had an alternative motive thou, she knew Sylvester would never go near her if Taz was around. She found safety in his company even though he was the most unpredictable character she could befriend.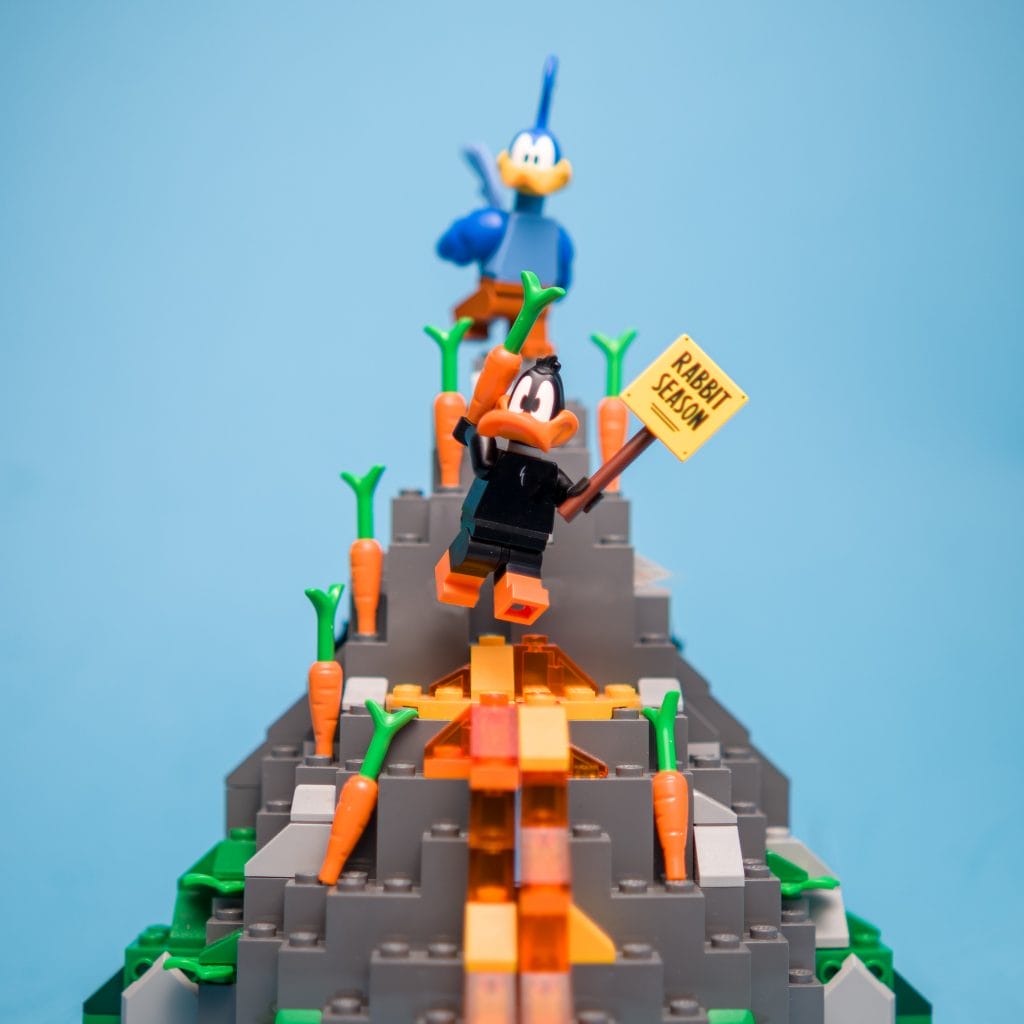 Daffy was having none of it. He was adamant it was rabbit season and not duck season. Then in all the commotion, a volcanic eruption exploded (meep, meep) Road Runner ran after daffy to get to a safe place. Even though they were facing danger, Daffy wasn't letting his argument go. And to this day, do you think Bugs Bunny was found during the rabbit season?
That's all Folks!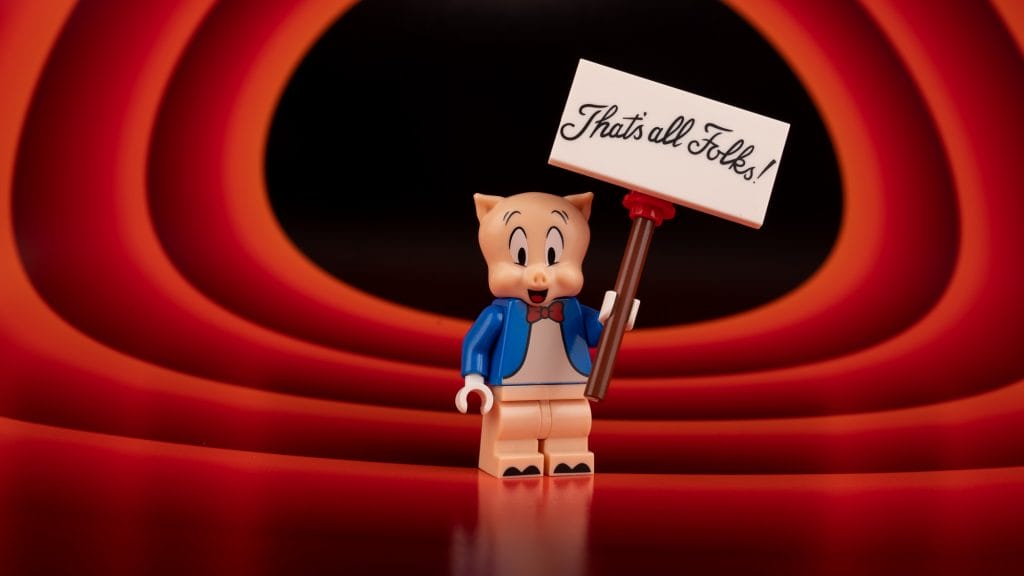 For now stay Looney stay Toony and That's All Folks! or is it all?
#SiPSpringworkshop2021
#SiPWS
#StuckinPlastic
#RabbitSeason