Maelick writing his thoughts Looking Back at SipgoesTT last week has inspired me to complete the themes that I had not completed. There were three movie genres in total that I failed to finish for #SiPgoesTT. These were Comedy, Sci-Fi, and Fantasy. I had the ideas but in the latter part of 2020, I was also finalising my final major project connected to my academic Master's degree. Although, I have no excuse for not completing Comedy way back in July.
The Challenge
Previously, I had enjoyed taking part in the Stuck in Plastic yearly challenges and I had completed the 2018 project. Concentrating on 52 different values we set about to complete #SiPgoes52. This consisted of words/values provided each week for your own interpretation. Having completed this project, I set about publishing a book titled LEGO Life 52V.
In 2019, the challenge was related to 52 famous humans, this was given a hashtag title of #SiPgoes53. I still have a few people to photograph, which I will eventually complete. It was only right with what I was doing to name that series 'The VIP Red Carpet, Red or Dead series' simply because the list covered both elements. Nevertheless, once completed I will publish another book full of historic references.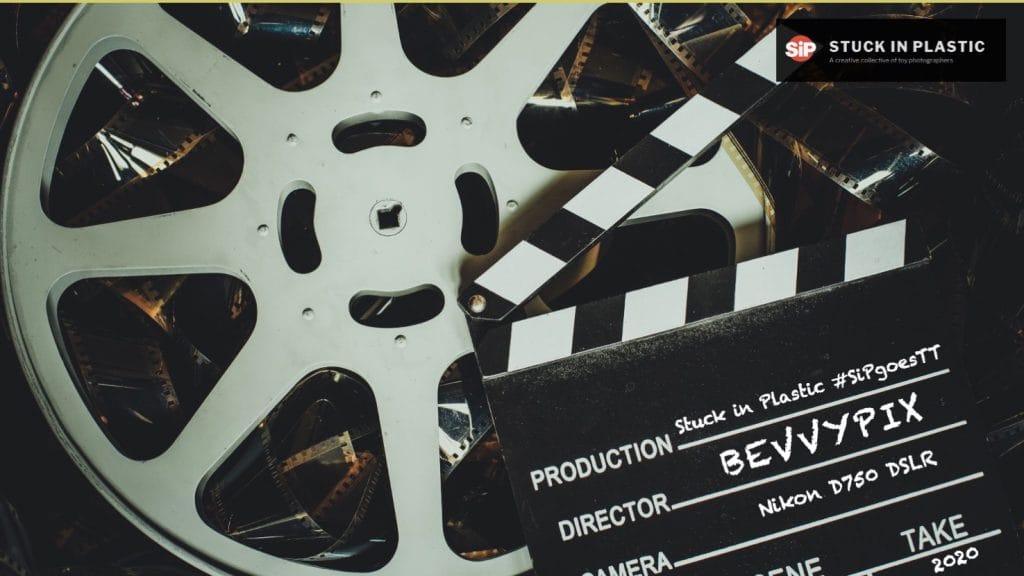 RESET TWENTY TWENTY
At the beginning of 2020, I was asked by the crew at Stuck in Plastic to become an active member. You can only imagine that I was thrilled to be given such an incredible opportunity. I was now a team member of Stuck in Plastic. 1 of 8 amazing people who love creative toy photography, collaborating and reviewing LEGO Products, and writing great blog posts.
So, we kicked off Twenty Twenty with another task with the intention to focus primarily on photographic techniques. In April, we decided to hit the reset button and found ourselves heading into another direction. This became affectionately known as #SiPgoesTT. The aim of this project was to visit Hollywood and remake your movie out of a list of genres. These themes were provided each month, leading up to December 2020.
Hit the Road
With this intention, we began this production by hitting the road with Road Movies. Having recently completed one of my academic modules, in which I worked on a photographic theme connected to post-apocalyptic scenes, I decided to choose and replicate the movie image for Mad Max, Fury Road.
As a matter of fact, I continued replicating all the movie images. I used the LEGO Minifigures in order to represent the actors and actresses who starred in the movies.
Love is in the Air
As we approached May, love was in the air and Romantic Movies had been chosen as the theme. Immediately, I knew which movie I was going to choose because I had just watch it. Therefore, a star was born, and I decided to create all three cover versions of the actual film stills.
Filled with Action
All of a sudden, June arrived with an Action/Adventure theme. This was a no brainer, I grew up watching the first Star Wars that became the fourth episode, it was cutting edge at that time. I continued to watch the newer releases without disappointment and to this day, my boys enjoy those very same movies.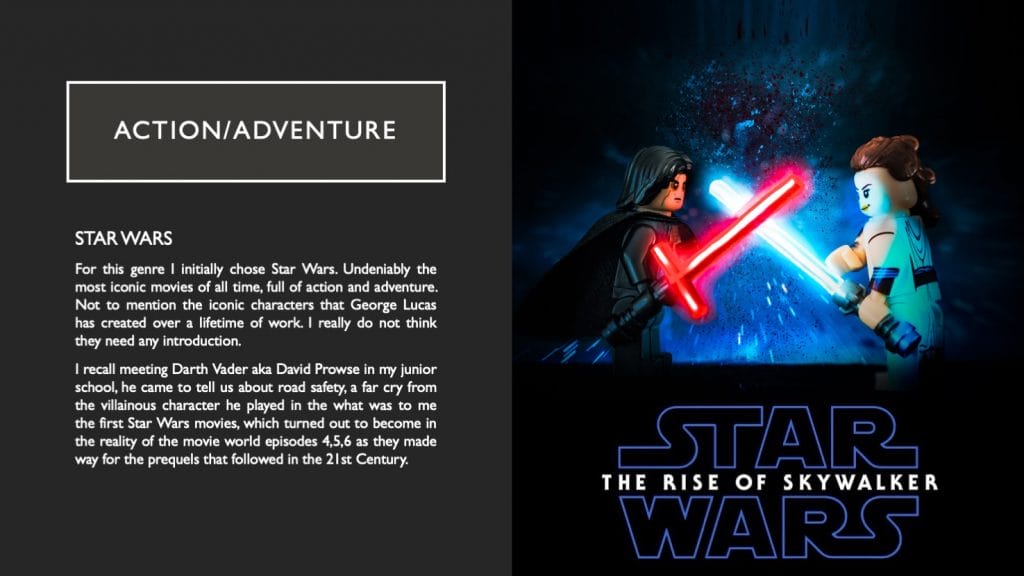 However, now that I was completing the task, I decided to include Superman and Wonder Women. They also had an impact on my inspiration growing up. And, they are still appearing in newer up to date movies.
It's Just Funny
Each month, I continued finding ways of creatively making the images come to life. Not as easy as you might think using an inanimate object. However, I did miss July's Comedy theme and I was doing so well. I have no excuse. Well maybe I do have a little excuse. At the same time, I was tasked with shooting the potential LEGO employee Christmas card. So perhaps my thoughts were distracted.
Although, failing to complete this genre. It has enabled me to try something completely different and for this I have chosen the Deadpool films. I know, not everyone's taste and perhaps at times not even funny, but I relate to the constant talking, humorous effects and running gags. These films just make me laugh and kind of removes the seriousness that as adults we face.
The Narrative
Nevertheless, I completed August and September, by writing the film reviews on our blog. I needed more than one image for the blog post, and I set about creating cinematic film stills. First blog write up was Historical/Biographical, in which I wrote about the most famous moon landing in history. You can read it here (Tell a Story)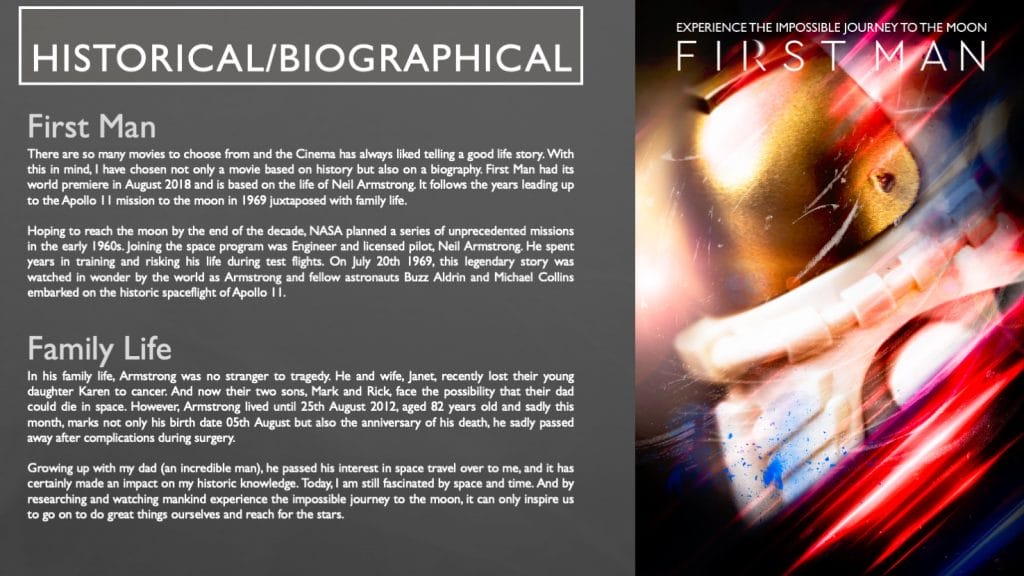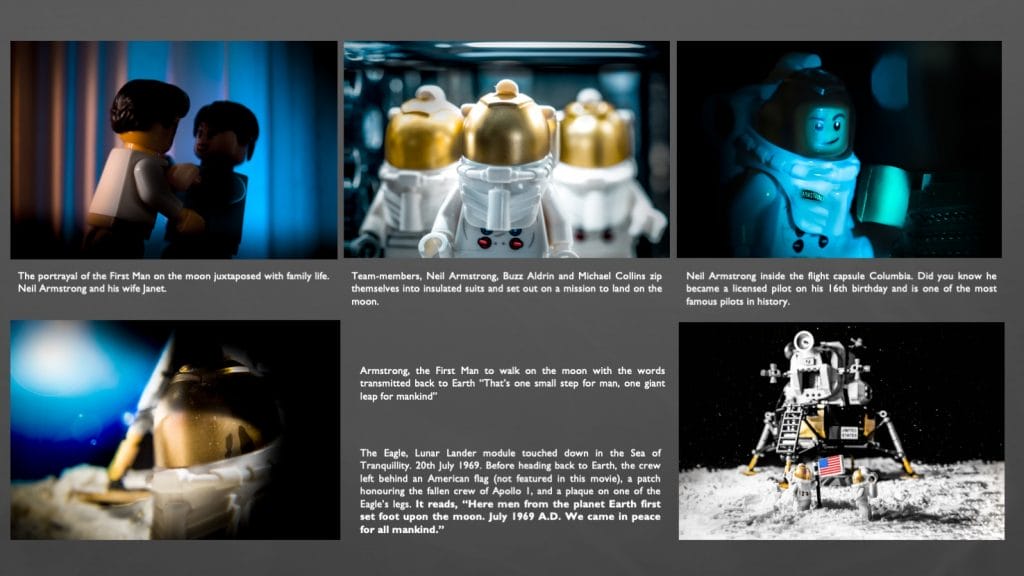 Hello September
Notwithstanding, Hello September and Film Noir was the theme. With a variety of films from this genre available to pick from. I decided to choose the film staring the actor James Cagney. He was a gangster in the classic film 'White Heat.' Film Noir is renowned for it's classic use of lighting and dramatic storylines.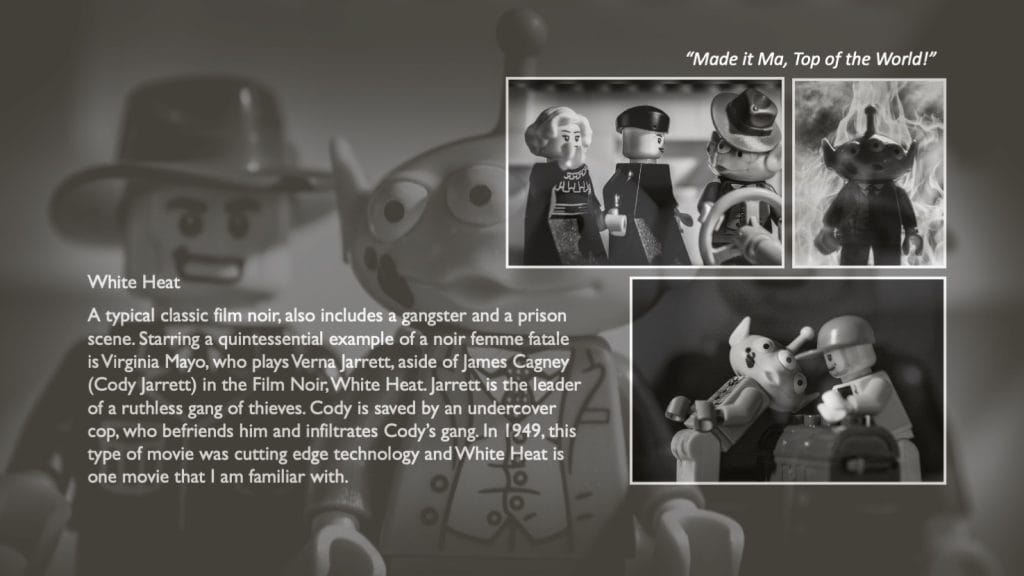 Movies and Music
Back in the 80's, I watched many films, especially when the revolution of the VHS video tape made its appearance. In the event of wanting to watch a specific film. You could visit the video shop and hire all the latest releases. At the same time, I loved listening to music, and one song that connected both was by Madonna. Her opening lines of her hit song, had been used from the 'White Heat' movie.
Here's Johnny
For the purpose of October's theme. We found ourselves heading into Horror and Thrillers, very apt as Halloween was slowly approaching. With so many movies to choose from. Therefore, I decided on a movie that I had seen as a teenager, The Shining. And years later, inspired by the same film my favourite band, 'Thirty Seconds to Mars.' recreated it in a short movie music video.
Failing to Complete Challenge
The anticipation of November and December arrived, and I think the pandemic had affected my creative soul. Finally, I failed to complete the TT challenge. Having said that, I was also in the process of completing my Degree, and had to meet strict deadlines.
My toy photography took a back seat. However, I knew what I wanted to eventually capture to represent the Sci-Fi genre. A movie from 1982 and as a 10 year old child, this became a film that resonates with me. It was also the first film I saw in a cinema. I remember crying during the scenes when the scientist approached Elliott's house to take away E.T. for experimentation.
It's Magic
Which brings us to the last but not least month. December, with a Fantasy theme. I wanted to bring some of the magic back and I had a Newt Scamander character. So, I decided to replicate the film still from the Fantastic Beast, The Crimes of Grindlewald. This film certainly came with good and bad reviews, nevertheless, I enjoyed it.
The Show must go on!
I really enjoyed creating what I have and I loved the movie themes. I am also glad to have now finally completed all my images. It goes without saying, without this ability to be creative and interaction of the Stuck in Plastic crew, I really do not know if I would have picked up my camera at all during that difficult period of time.
Far beyond what the team may actually realize. It is safe to say, I think the SiP crew saved my creative photographic skills. They have giving me an opportunity to continue doing what I love. That being said, the show must go on, and I am ready to take on our next challenge.
Bev x