Recently Bevvypix asked our Feature Friday guest if he would like to tell us all about his toy photography. And without hesitation David said yes. Bev was introduced to his work whilst studying her MA in Photography. Although she specifically use Lego in her images, she was interested to know there are other types of toy photographers out there, all creating little universes and highlighting environmental issues in different ways.
Without further avail, let us introduce the Miniature Worlds and creative Toy Photography of published artist David Gilliver.
Who is David Gilliver?
Hello. My name is David and I am a professional Macro-photographer and 'Light Painter'. A little bit about me, I graduated from a Fine Art Photography (BA Hons) course at the Glasgow School of Art back in 2001, and I have been working hard to establish myself as a respected professional photographer and artist ever since. My work specialises in long-exposure photography (the art of 'Light Painting') and macro photography (my 'Little People' and Toy series).
Highlights
Over the years, my work has received some very welcome attention. This has led to me becoming involved in some very exciting projects all over the world. Some highlights of the past few years include having some of my photography stocked by John Lewis, providing bespoke artwork for the wonderful AIDA cruise-ship restaurants, and working on exciting projects/commissions with ThreeUK, the Canary Islands Tourism Group, Sony, and Adobe.
A Step by Step Guide
My main passions are creating bespoke artworks for my clients, and teaching others about the magical techniques that I have fallen in love with – Macro Photography and Light Painting.
During the first Lockdown in 2020, I decided to make good use of my time (as all of my Workshops had to be cancelled) and so I spent several months writing two very detailed interactive eBooks to help other photographers learn more about these magical techniques.
A Witness at the Scene
Rewinding all the way back to 1998 to when it all started. I witnessed a dreadful road accident taking place involving a lorry and a car. Thankfully (and rather miraculously!) the driver of the car avoided any serious injury and was retrieved from the car-wreck unscathed by the emergency services. As I was a young budding student photographer at the time, I took 1 photograph of the scene. It reminded me of the small figurines I used to play with as a young boy.
As I watched the emergency services personnel working below me (I was up on the 3rd floor of a Dental surgery waiting to be seen at the time!) I felt a strong compulsion to recreate the scene using miniatures. This developed into part of a Fine Art Project that I was working on at Art School. And so began my love affair (and obsession) with macro photography. I have now been building and photographing dioramas for the past 23 years and counting, and appear to have coined a style of photography which has inspired so many photographers all over the world which delights me!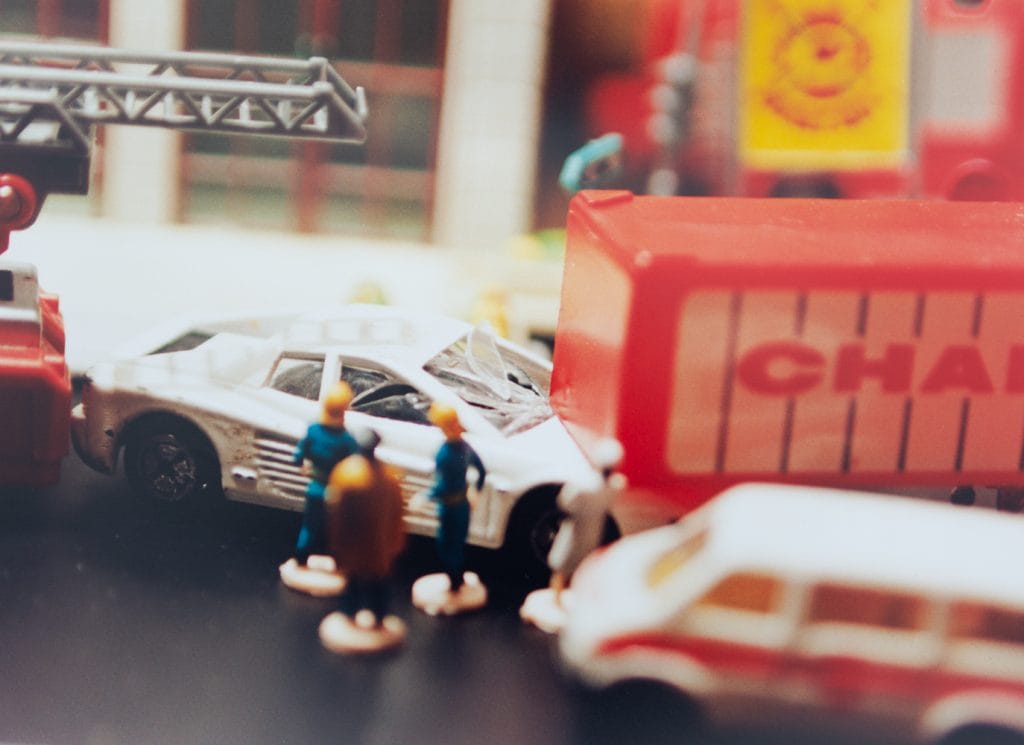 Tackling Themes
A useful point to mention here is back in the 90's when I was just getting started. I took a lot of inspiration from the legend that is David Levinthal – an American photographer and artist who has produced some incredible artworks using figurines. You can check out some of his work here: http://davidlevinthal.com/
Over the years I have created many series of artworks, tackling themes such as:
Plastic Pollution
Brexit
And more recently, the global pandemic that is 'Covid19'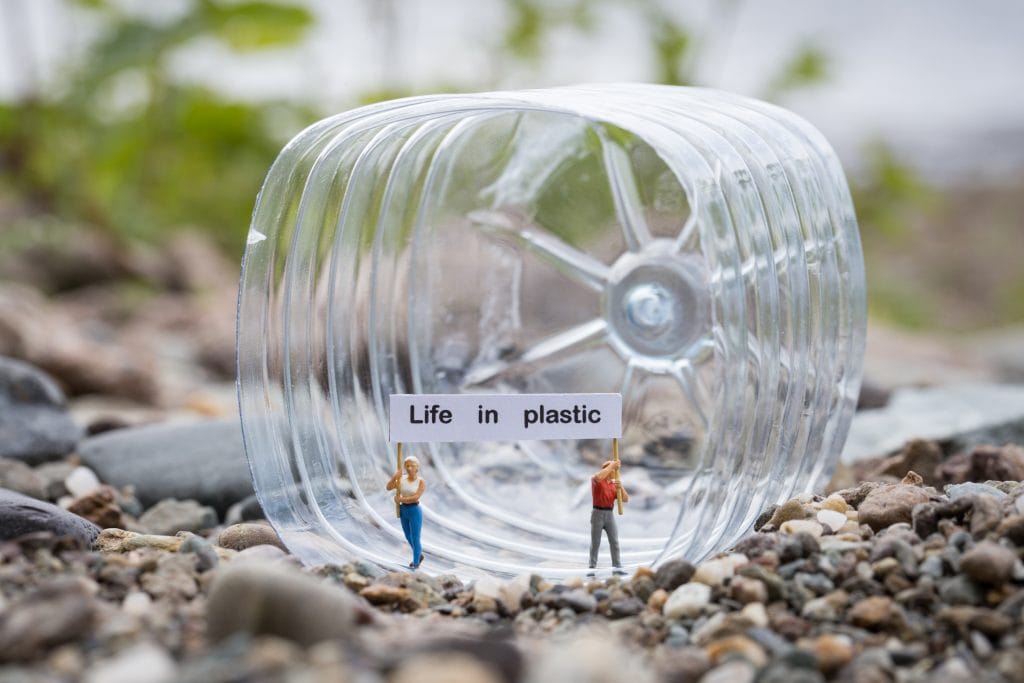 I think because the work is figurative in nature, it is immediately relatable (on some level) to those who view it. This makes it easier to convey serious messages when broaching subjects like those I mention above. It is important to not only have fun when making work like this, but when possible, to also convey useful messages when the opportunity arises. For me, I find this process incredibly cathartic as making this work helps me to process my feelings and thoughts.
Behind the Scenes
My 'Miniature Worlds' are very basic in terms of how I construct each scene. For example, some of my backdrops are quite simply cotton wool stuck to blue card to create the impression of a cloudy sky background. Because I use a shallow depth of field when capturing this work, the backdrops (albeit crude and simple in nature) feel reasonably convincing.
To light each scene, I normally use whatever ambient light is available in my studio, but if that is not working the way I want it to I use a torch to help control the lighting better. Torches make great tools for lighting this kind of work as the sets/dioramas are so tiny.
My 'Toy' series, as you might expect, is an offshoot of my smaller macro work. Normally I shoot these scenes on a desk using dolls-house props. However, I still capture them using the same macro photography setup as my smaller works (namely using my Canon 100mm macro lens).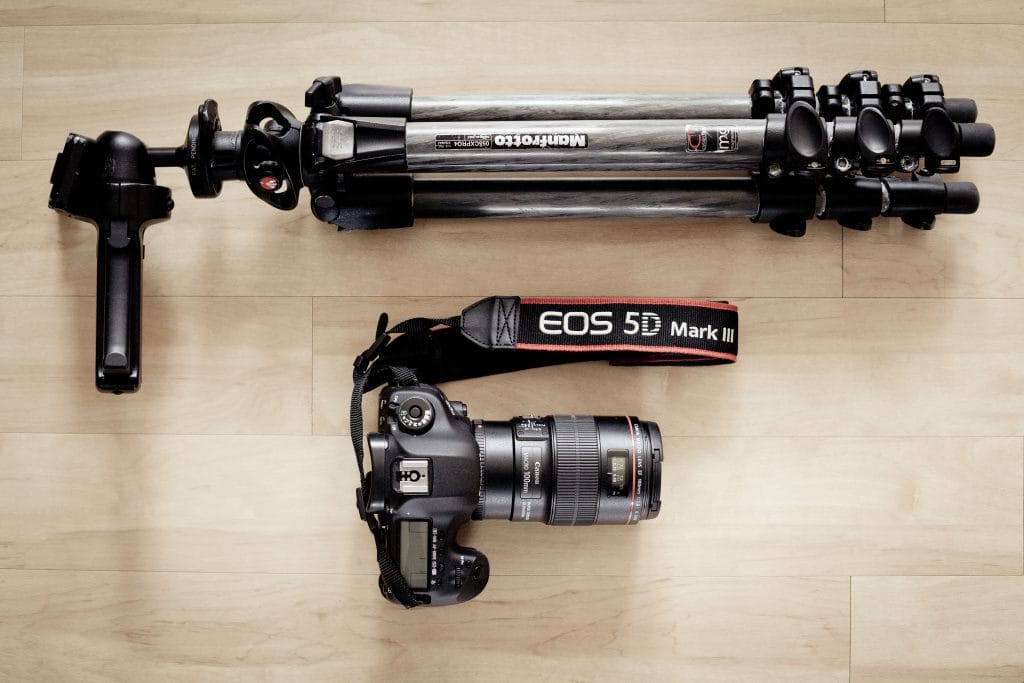 Toy Portfolio
This work is definitely more comedic in nature. They allow me the opportunity to create works for the sheer enjoyment of providing a little entertainment. At the same time, maybe they raise a smile along the way. Sometimes, when I am making this work I burst out laughing! That's normally when I realise I am on to a good idea.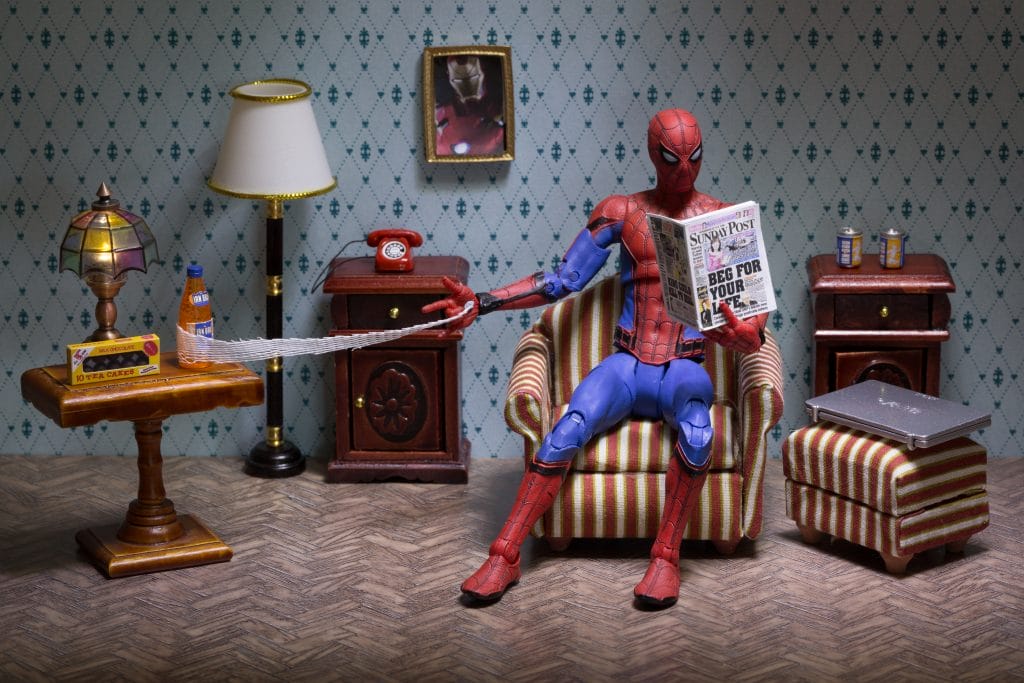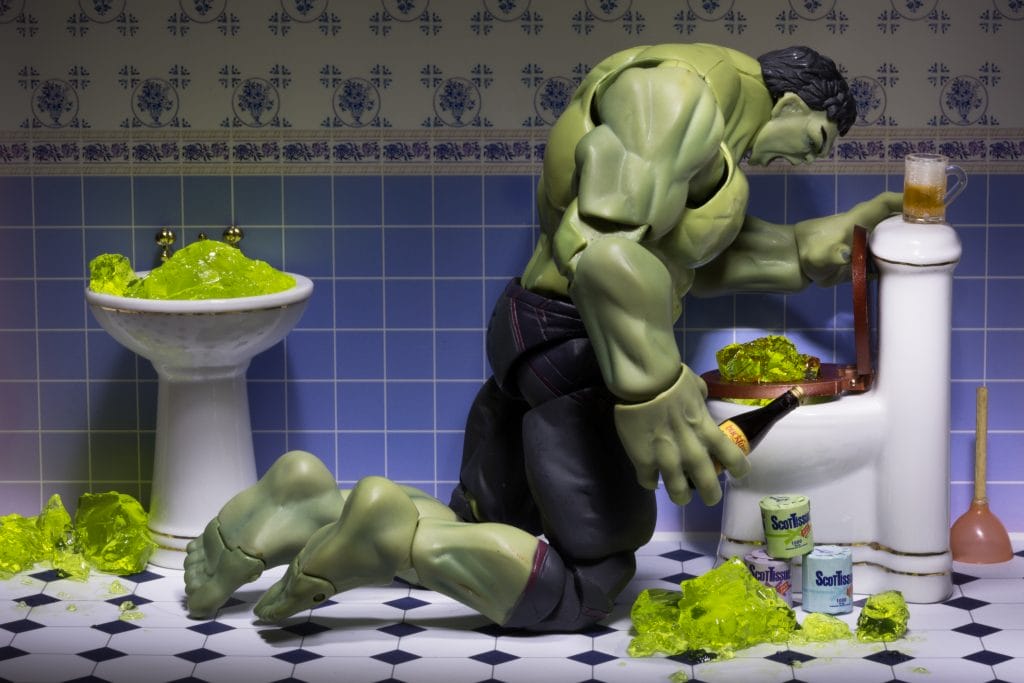 What's Next?
Well, because of the repeated Lockdowns we have been experiencing here in the UK, I have been forced to spend a lot of time indoors and in my studio this past year. My light painting work feels like it has been put on hold for the time being.However, I have been incredibly busy making lots of new macro work (the Little People have been VERY busy!). As a little teaser, and if you are on Instagram, my 'Mini-Olympics' series launches this Friday (the 5th of March) and includes some really exciting events, like:
The 100mm sprint race
The not-very-high jump
Macaroni hurdles
The staple-chase
If you find me on Instagram, you will see a new event posted each day.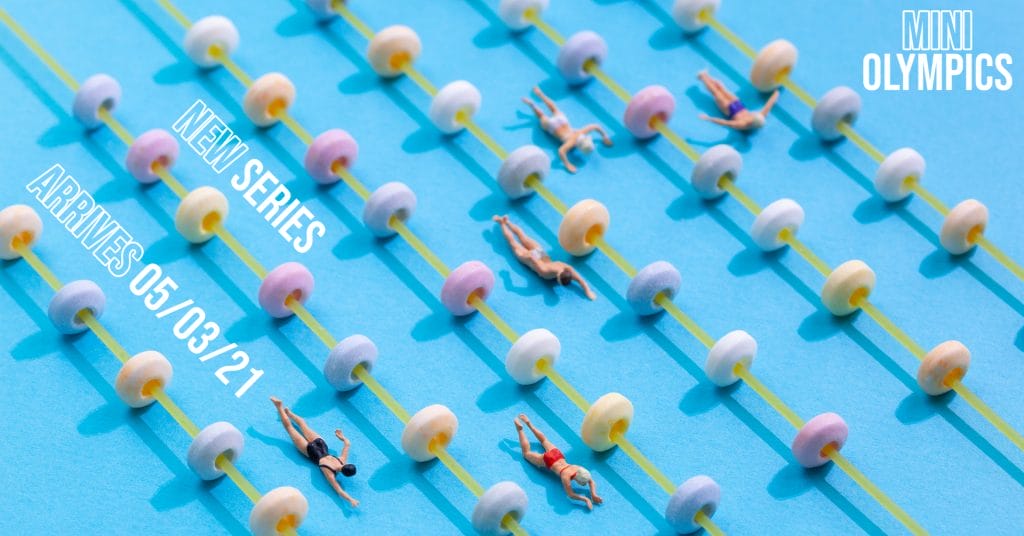 I have also challenged myself to create and photograph 100 dioramas in 100 days, so far so good. As I write this blog post, I am on day 60 out of 100, so just (?!) 40 more to go! Here are a few of my favourites from 2021 so far:
Thank You
Thank you for reading my Blog feature and thank you to Stuck in Plastic for asking me. I hope that you have found some of what I had to say interesting and that you managed to take some inspiration from the photographs that I have included. 😊
Good luck everyone with your creative journeys throughout 2021 and beyond…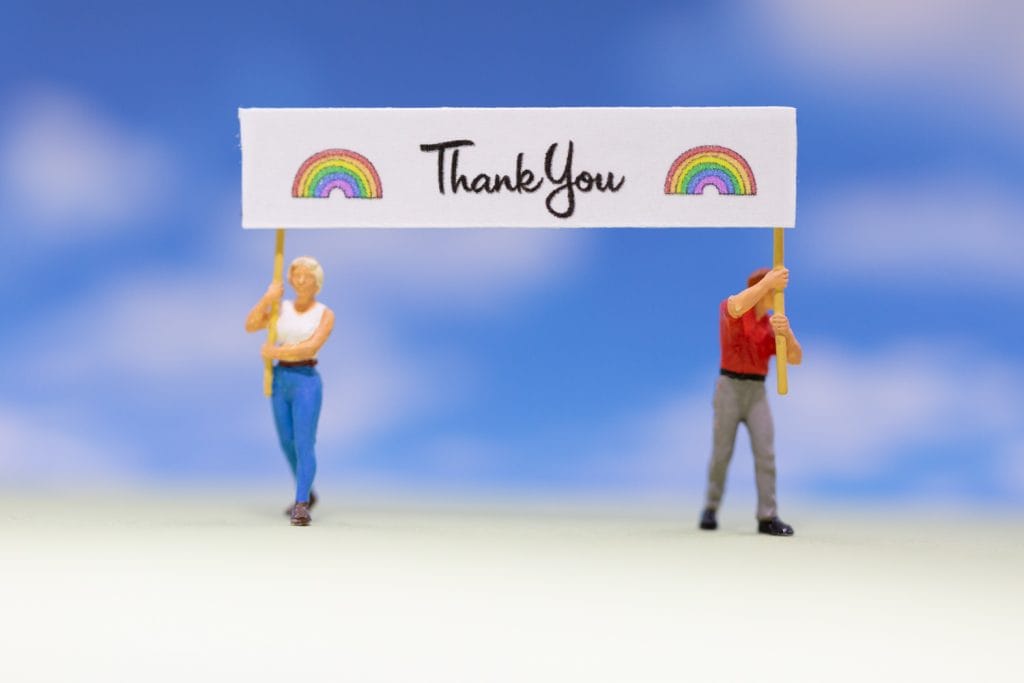 It's a Giveaway for 3 lucky readers
For anyone who might be interested, the interactive eBooks can be found on David's website here: https://davidgilliver.com/product-category/books/ … However, He has also offered 3 lucky readers the chance to win a copy of the Miniature Worlds ebook. All you have to do is reply in the comments and suggest a title for his newest work (see below) and he will pick his 3 favourites.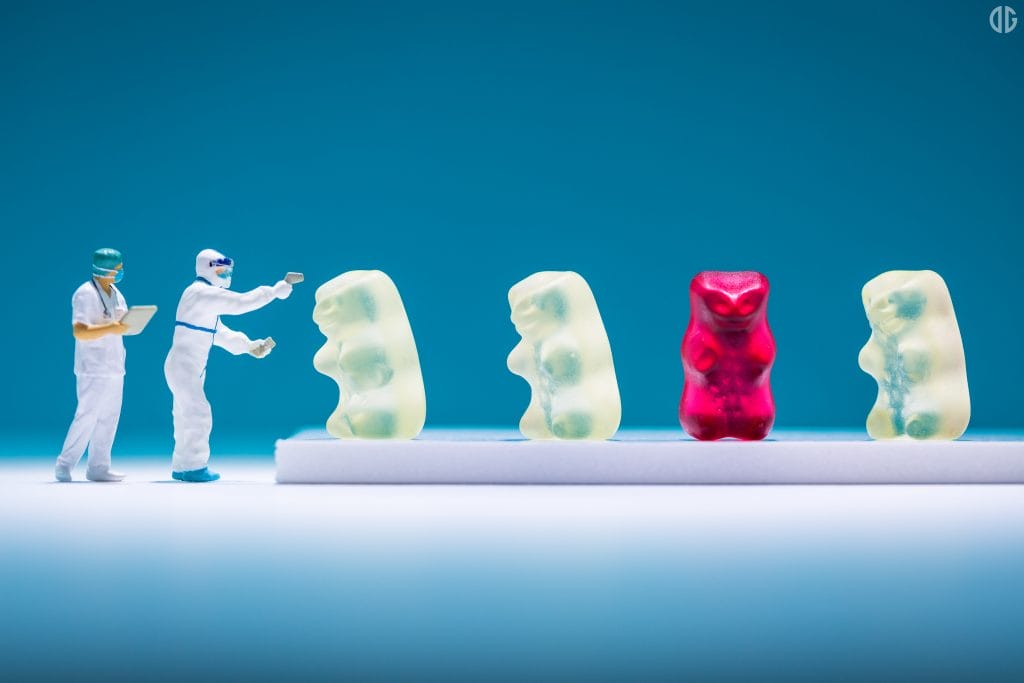 Where can you find David?
You can find me online here:
Insta: @dgilliver https://www.instagram.com/dgilliver/
Facebook: David Gilliver Photography https://www.facebook.com/davidgilliverphoto/
Thank you again for reading my blog-post,
David