It is time for a quick presser here from our good friends at Hispabrick Magazine.
They just released the latest Hispabrick 36 edition featuring our own Chris Rose on the cover making this a double joy.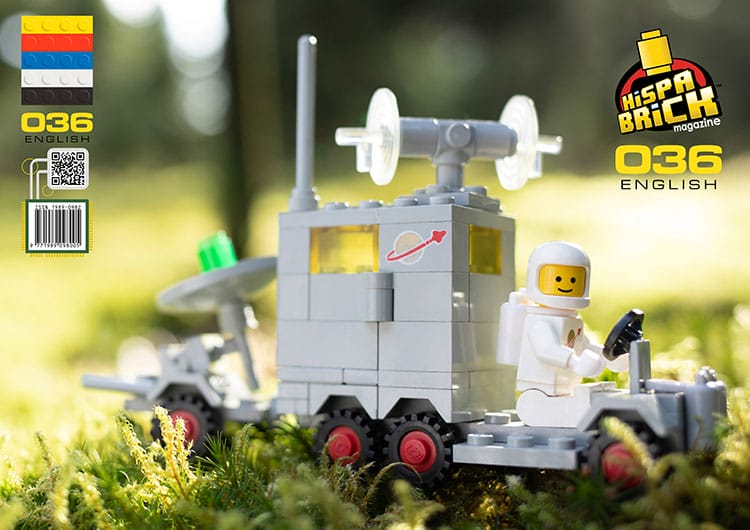 But let the Hispabrick Crew explain it themselves:
This time we wanted to pay a little homage to our beloved Classic Space, so blue and grey is the prevailing colour in this issue.
Oton Ribić will explain a bit about the essentials of spacecraft design, Ahmad Sahar will teach us how to program LEGO Mindstorms RI5 with Python and with the help of the red astronaut, Mark Favreau teaches you the basics of how to take good pictures of your models.
We review the Classic Space sets that provided us with so many hours of playtime when we were little kids (or not so little) and if you are also a fan of retro videogames, you are in luck because Johan Alexanderson has combined these two hobbies and we will show you the online game he has created.
We continue to talk to and build links with the communities around the world and AFOLs from all over the world show us their creations in the Top MOC section.
And an exclusive behind the scene from Chris on how he shot the cover for Hispabrick Magazine 36 on page 61.
What better way to start your Sunday then with some fine reading.
Go grab your free copy and enjoy the coffee and Space LEGO
Stuck In Plastic.
The creative collective of toy photographers.