Would you like to review a lego set?" he asked.
"Oh yes please!" I say with my greedy little hands held out.
"It's a car" he says.
"Oh" says I.
My knowledge of cars begins and ends with "four wheels, brum brum" so to shoot the new Lego Porsche 911 was more than a little daunting. Once the box arrived though that stress (momentarily) vanished. Even if you know nothing about cars, having the box in hand, you can't fail to be a little in awe of the sleek design.
Two different variants
The option of building two different variants in one set is more than a little exciting also! I sat and built it over two days and for the price, it's a sublime build! The body work is super smooth and the details are spot on, even down to the working gearstick, everything is just *chef's kiss* perfect. Sitting back and admiring the finished build, I then remembered I need to shoot it… "Ah." For nearly ten years I've been so used to shooting close work in a small light box and that's been fine for me. But trying to do justice to such a big piece was going to be a challenge.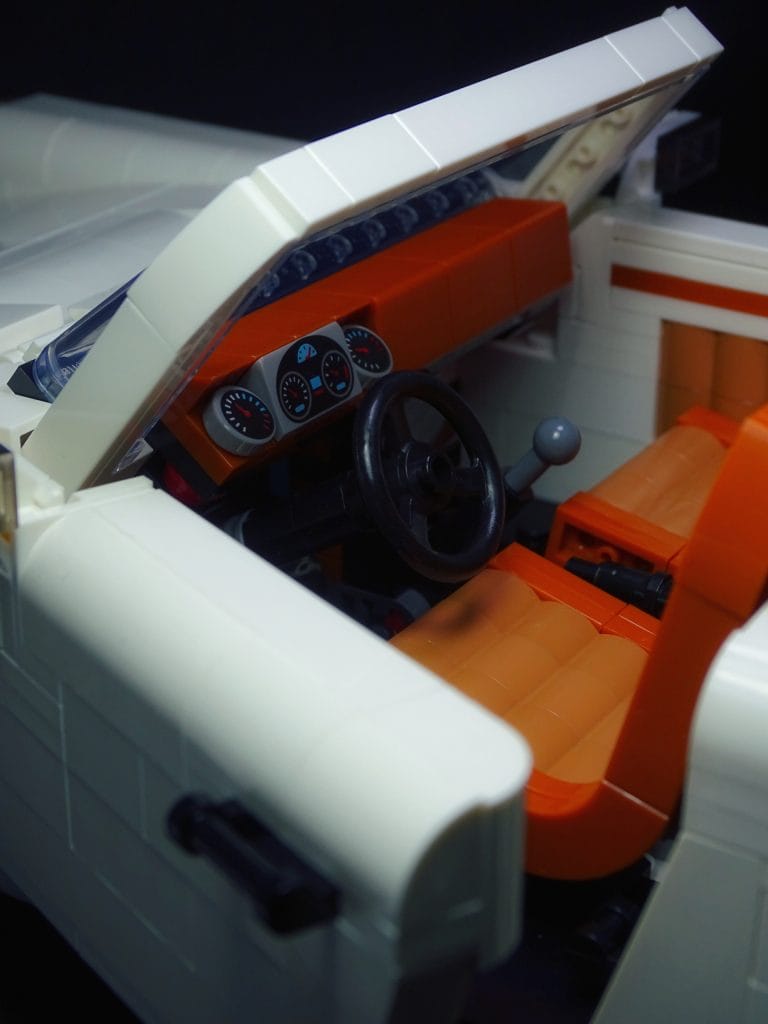 STAGE ONE:
That evening I set up my light box and started to shoot. Within an hour I was weeping huge, manly, tears of frustration. I looked at my shots then at the previous blog posts, back at my shots. Garbage! Everything seemed cramped and you lost the body of work in just focusing on small details. So I dried those very manly tears and for the first time in a long time, I was forced to think outside of the light box. I needed more space.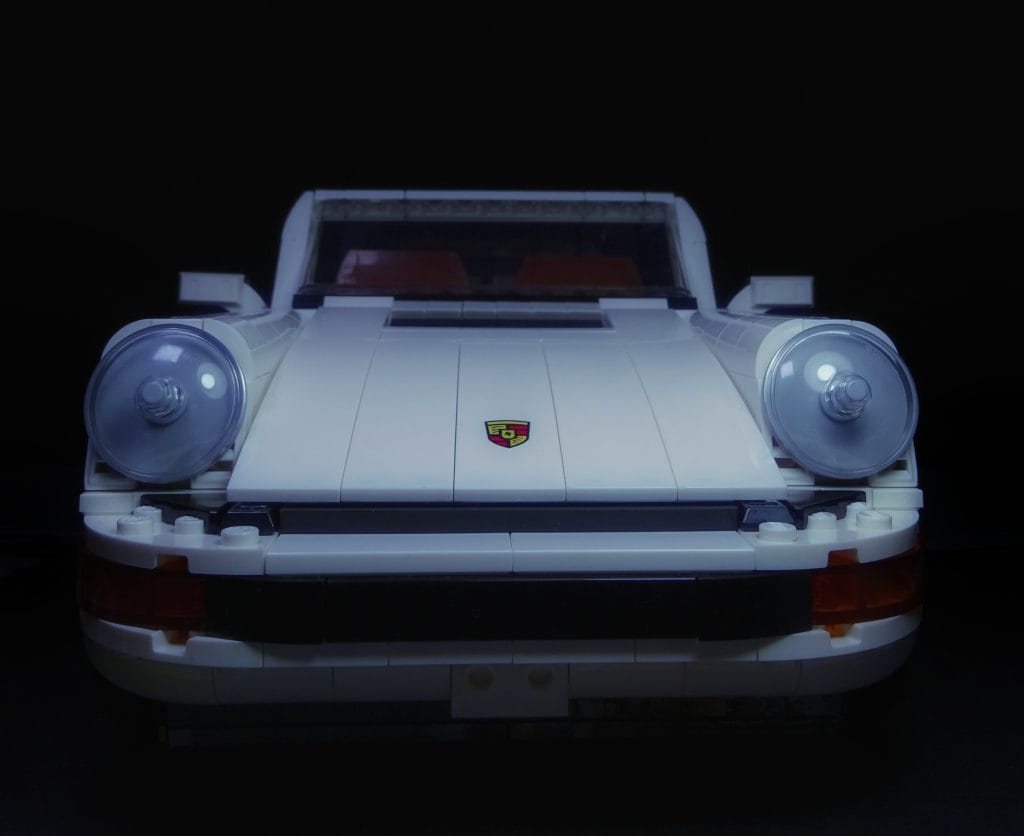 NSFW
I ended up blutac-ing up my black backdrop, cranking up the apperature and using the whole table to shoot on. Space problem solved: tick! I've done this before when shooting inside dioramas so was good to practice my camera settings and apply this to something a bit bigger than an action figure! Looking back at the blog, my shots still didn't feel right though. I knew where this was going but dug my heels in and decided to get back to more familiar territory and add an action figure to compliment the car.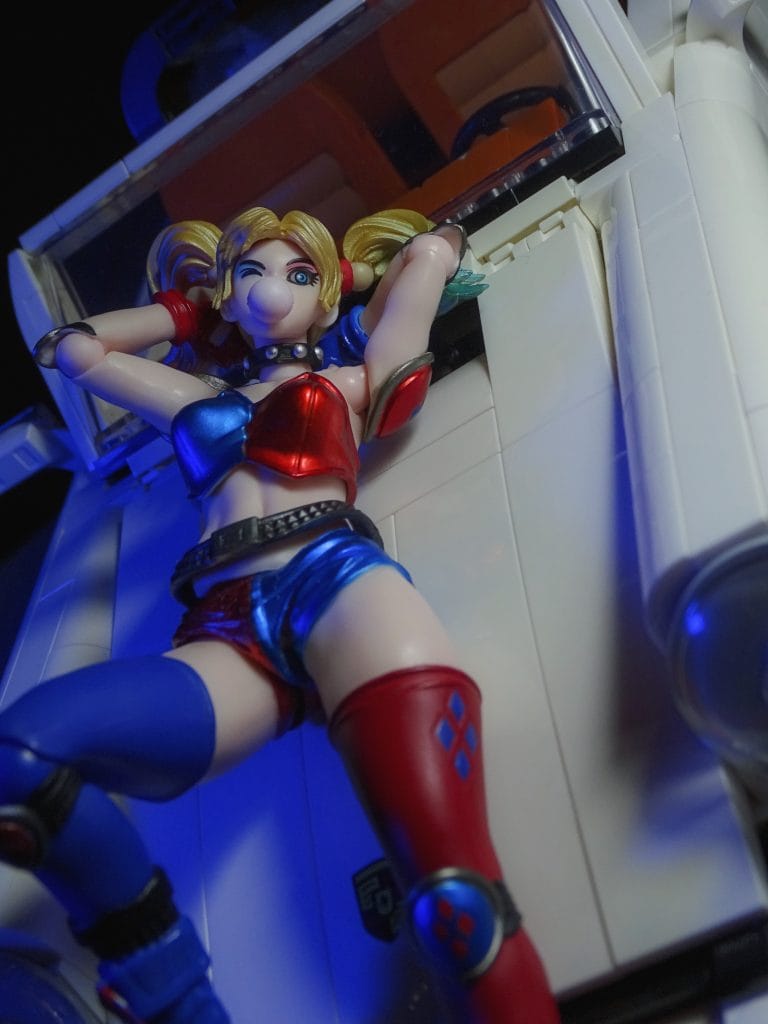 Finally some shots I was happy with! After some feedback from people wiser than I, turns out these shots were Not Suitable For Work let alone a friendly Lego blog (do let me know what you think?)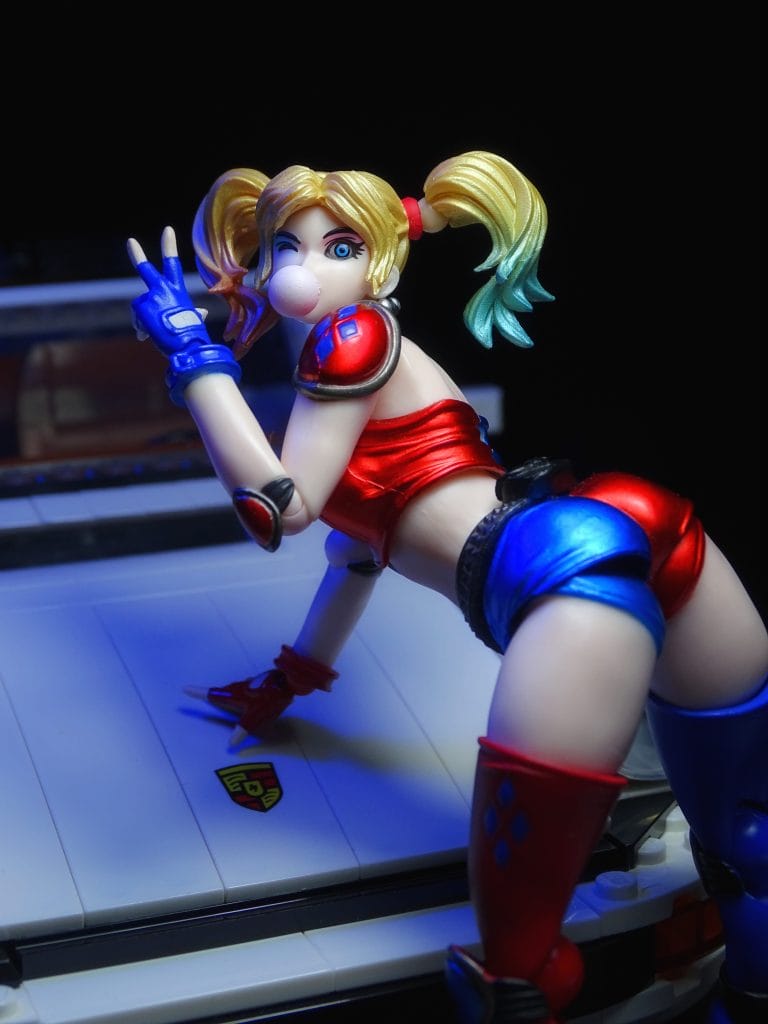 STAGE THREE:
So I was back to stage one: frustrated and ready to launch my Porsche into the river.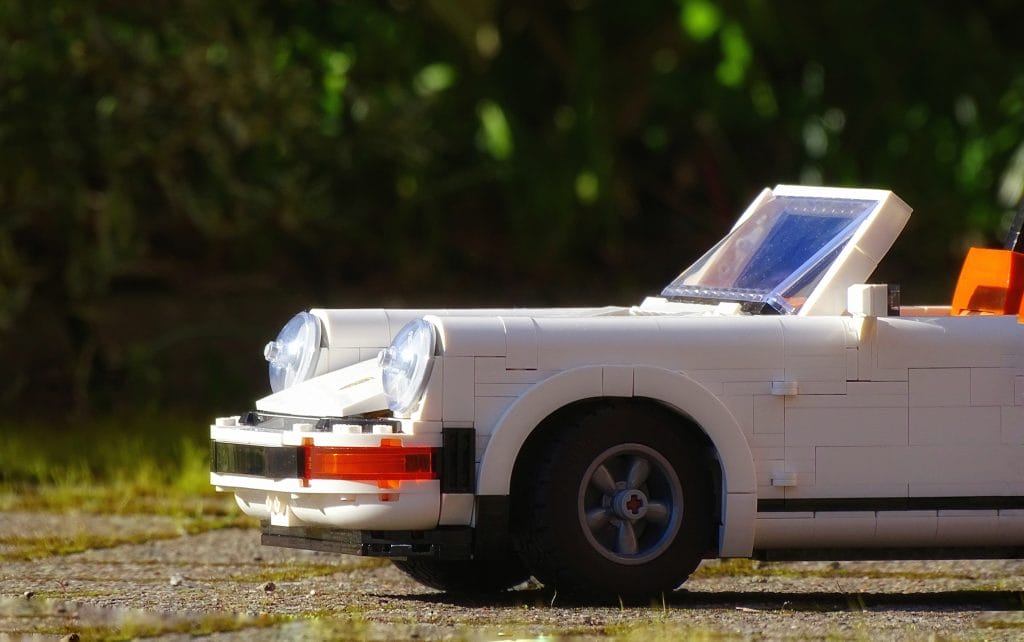 With the deadline looming, I accepted the inevitable, gritted my teeth and stepped outside with my camera for the first time in over three years. Well and truly out the Comfort Zone now, kids. But surprisingly it wasn't the hellscape of twitching curtains, tutting passersby and kid's itching to swoop in and steal my new set, that I thought it would be.
The Porsche loved the natural light also. Glowing in the sun, finally in its natural habitat on the tarmac. I pushed the zoom on my camera to the max which I've never tested before and it worked surprisingly well, blurring the background enough so it didn't look like a forgotten toy left outside. The whole reason I stopped shooting outside was the backdrop of fences and lampposts spoilt every shot, so I retreated back into the comfort of the light box and things I could control. I now feel now that Spring is coming, shooting outside is a possibility again.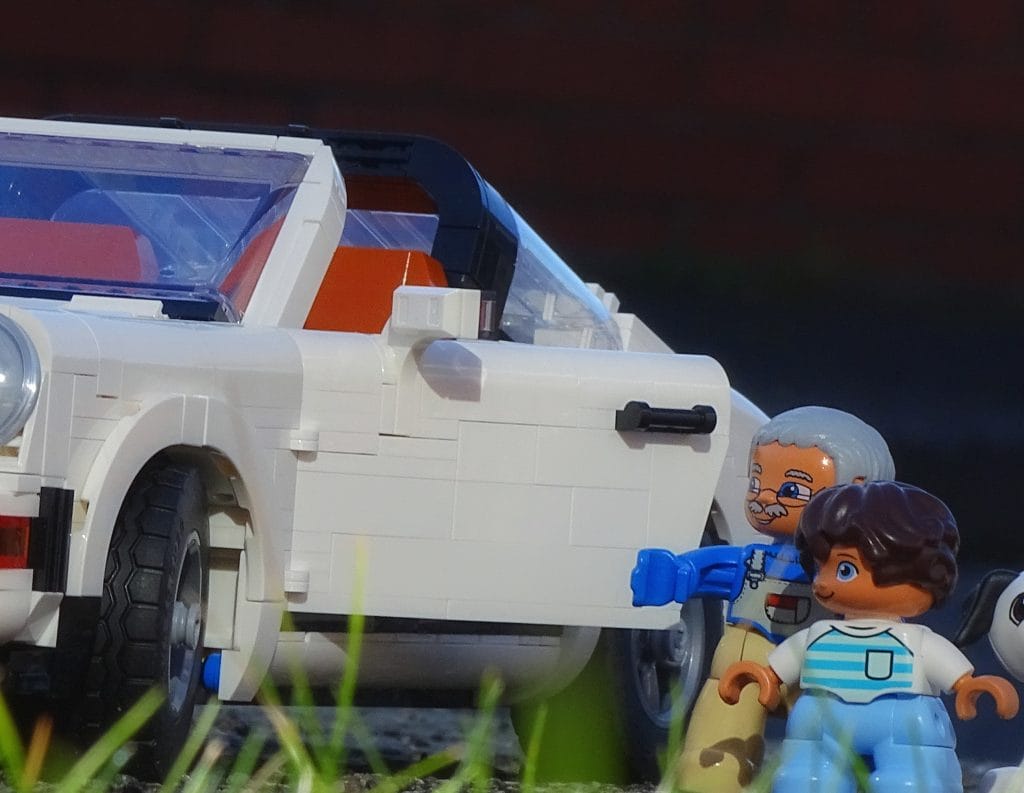 And that's a wrap
If it wasn't for shooting the Porsche, I'd have never had to step outside and actually test myself. So to end on wise words you can tattoo onto your own head: 'Sometimes "Step outside of your comfort zone" is more than just words on a cat poster.' And if I can do it, you can too! I'd like to thank Stuck in Plastic for the opportunity to be the guest reviewer this month. And I'd like to thank anyone who made it this far for listening to my absolute tripe.
Thus ends the sermon.
James