As part of SiPgoesTT, our last movie genre of the year is fantasy.
Fantasy as a movie genre comes from the same genre in literature. It strongly relates to our previous two movie genres: science fiction and horror. The similarity lies in all of them being speculative fiction. The main difference is that fantasy uses myths and folklore as its main source of inspiration. However, it's not uncommon for the border between them to be blurry with genres such as science fantasy (e.g. Star Wars), steampunk, and dark fantasy (which would include many of the movies listed below).
The Influence of Fantasy
Alongside Adventure, Fantasy is undoubtedly the genre that has had the most influence on my own photography. Do I even need to say more when my most photographed subjects are Elves and Dragons?
But beyond the toys I chose to photograph, I've always had a much deeper relationship with Fantasy as a genre throughout my life. Particularly as a teenager. Not only because of movies: fantasy also influenced me heavily through literature, video game, and even music.
As for movies, some of my oldest childhood memories are of the fantasy genre. The Neverending Story, Hook, Insektors, Edward Scissorhands, Beetlejuice, The Nightmare Before Christmas, The Last Unicorn, Dragonheart, The Dark Crystal, Labyrinth, or Legend. (And I guess I should also list a few Disney movies here such as Fantasia, Aladdin, The Beauty and the Beast, Peter Pan, The Sleeping Beauty, The Sword in the Stone, The Little Mermaid, or Pete's Dragon…)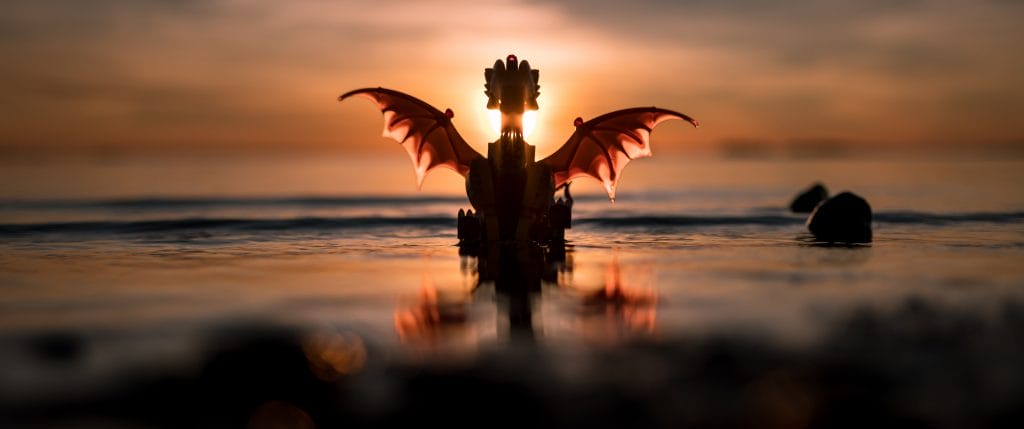 Peter Jackson and the Lord of the Rings
Fantasy often aims at showing something surreal and making the unreal believable. Thus, technical aspects are often essential in making a fantasy movie successful. Take IMDB's list of best fantasy movies, and you will find on top the Lord of the Rings.
It's no surprise considering how revolutionary were the special effects used for The Lord of the Rings.
I think the success of Peter Jackson's trilogy partly lies in a good balance between practical and digital effects. (And of course, it also happens to be the film adaptation of the most influential piece of fantasy literature…)
Despite all the advances since then, I find the trilogy has visually aged much better than many other contemporary movies. This is particularly striking in comparison to movies from directors who decided to rely exclusively on digital effects.
More generally, The Lord of the Rings was the very first movie I paid attention to the cinematography as a teenager. I find Peter Jackson's cinematography very inspiring and love his use of wide-angle lenses or various camera angles.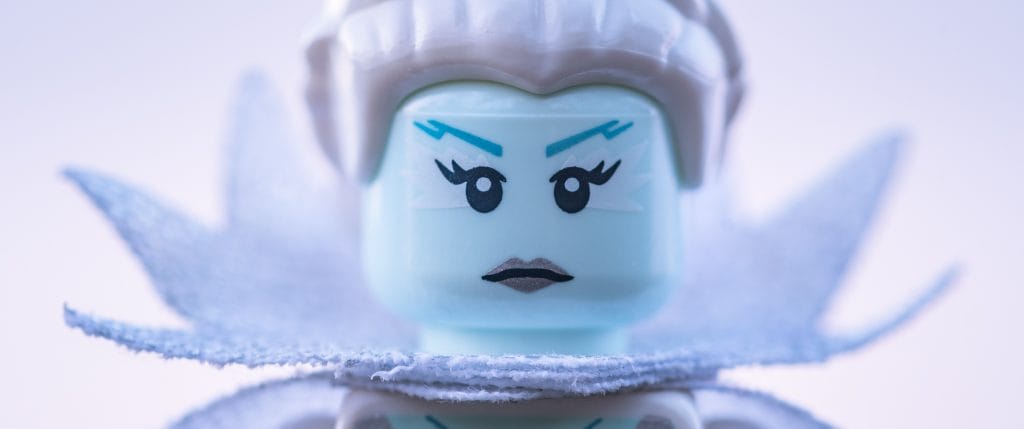 Old and new
There has been tremendous progress with CGI that now allows creating almost anything. However, I think many fantasy movies from the 2000s have often relied too much on CGI. This often leads to a very polished look that 10 years later feels incredibly fake to me.
I think the 80s (and early 90s) were some kind of golden age for the fantasy genre. Because of the lack (or limitations) of digital effects, directors had to heavily rely on practical effects. This creates a very raw aesthetic that deeply contrasts with modern movies.
While certain things are near impossible to create with practical effects, practical effects make things appear more real in the long term. Practical effects might not be always the most realistic, but they feel real and don't age as fast as CGI. A puppet on screen will still look as real in 50 years as it does now. The same can't be said of CGI.
I find that the raw aesthetics of The Neverending Story still makes a far more believable world and story almost 40 years later than the artificial aesthetics of something like Tim Burton's Alice in Wonderland does 10 years after its release.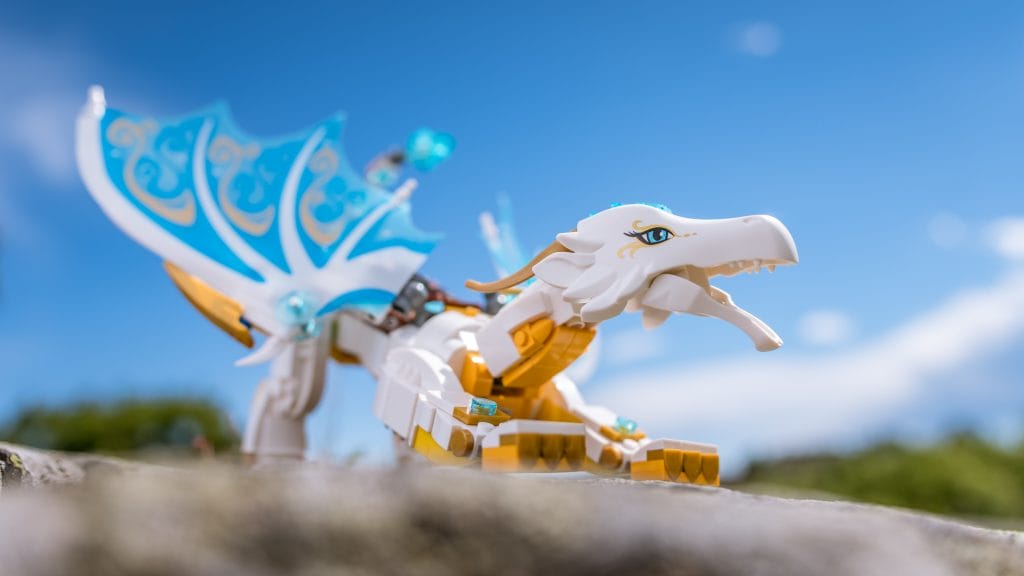 I don't think it's possible (or necessary) to completely avoid digital effects. Still, I find that the (modern/recent) fantasy movies I appreciate most are often those that manage to balance the use of digital and practical effects. One good example of such good balance is Netflix's prequel series to the Dark Crystal.
The Dark Crystal and other Netflix series
The Dark Crystal Age of Resistance came out of nowhere for me last year. I only learned about it a few days before its release.
While the Dark Crystal isn't necessarily my favorite fantasy movie from the 80s era (that title would go to the Neverending Story), I've always loved Jim Henson's work. (And as I'm writing this, I'm waiting impatiently for my Sesame Street set to arrive…)
When I saw the trailer, I couldn't believe it… There was going to be a 10-hour long fantasy show with muppets puppets. As a toy photographer, it's the perfect material for inspiration. (After all, isn't puppetry the closest art form to toy photography?)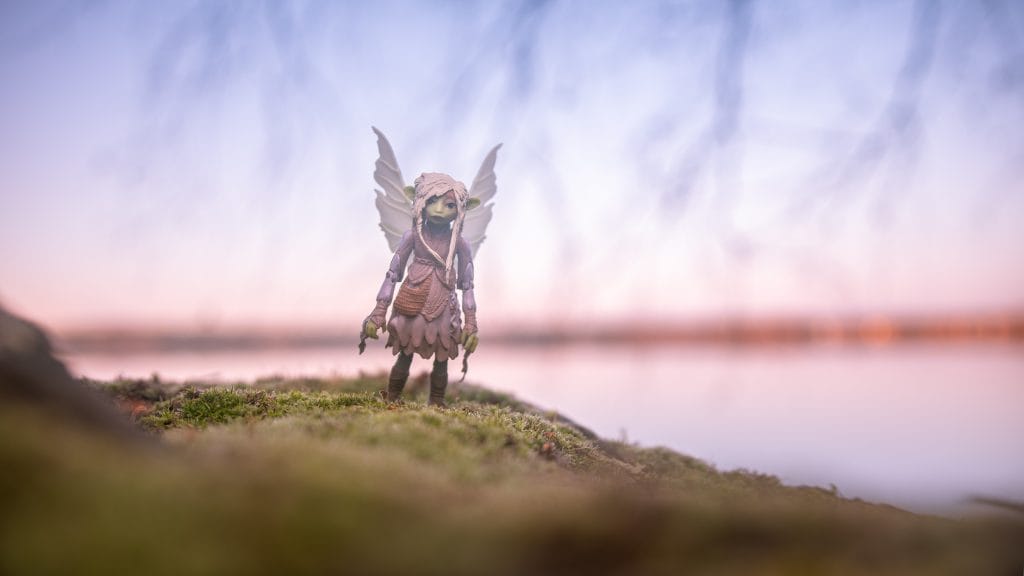 A significant part of my inspiration for the past two years has come from a few Netflix fantasy series, such as the Dragon Prince or Guillermo Del Toro's Trollhunters. But by relying on old-school techniques enhanced with modern digital imagery, The Dark Crystal stands above. It's like that perfect mix between old and new.
My only disappointment with the series is that it ends on a cliffhanger… and that there won't be a second season. (And also the poor quality of those Funko figures!)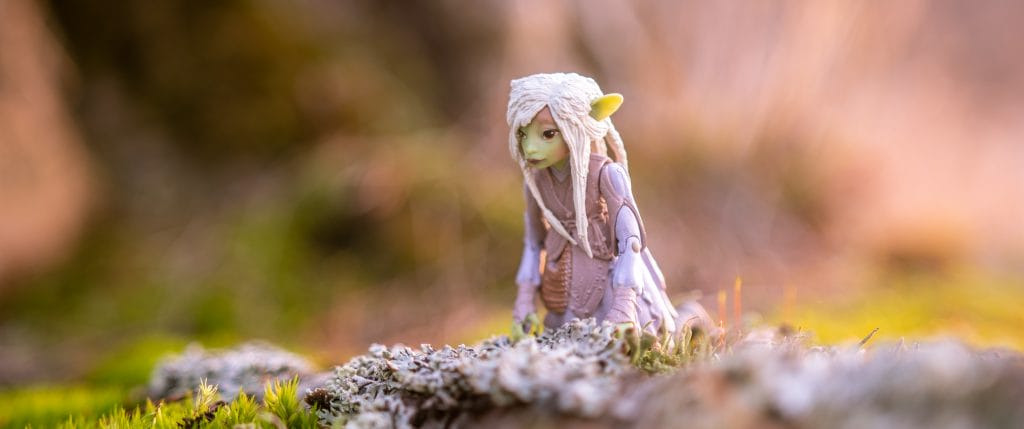 SiPgoesTT and Fantasy
Want to join this month? Be sure to show us your favorite fantasy movie by making a photo inspired by it! And of course, don't forget to tag your photos on social media with #SiPgoesTT and #SiPgoesTT_Fantasy
Sharing the Adventures in The North of my Plastic Friends.