Finally Back In Billund
The last time I went to The LEGO House was quite some time ago.
Back in March, I went to Billund to pick up my copy of the Tree of Creativity.
I had planned to return just two months later in May.
And guess what. Covid-19 made me change my plans.
Yesterday, a good six months later I finally was able to stop by the Home Of The Brick on my way further north for some holidays.
And lucky me it was.
It turned out that yesterday was only the second day of a new attraction at the store inside Ole Kirks Plads 1. A brand new Minifigure Factory. Open to the public. And yours truly.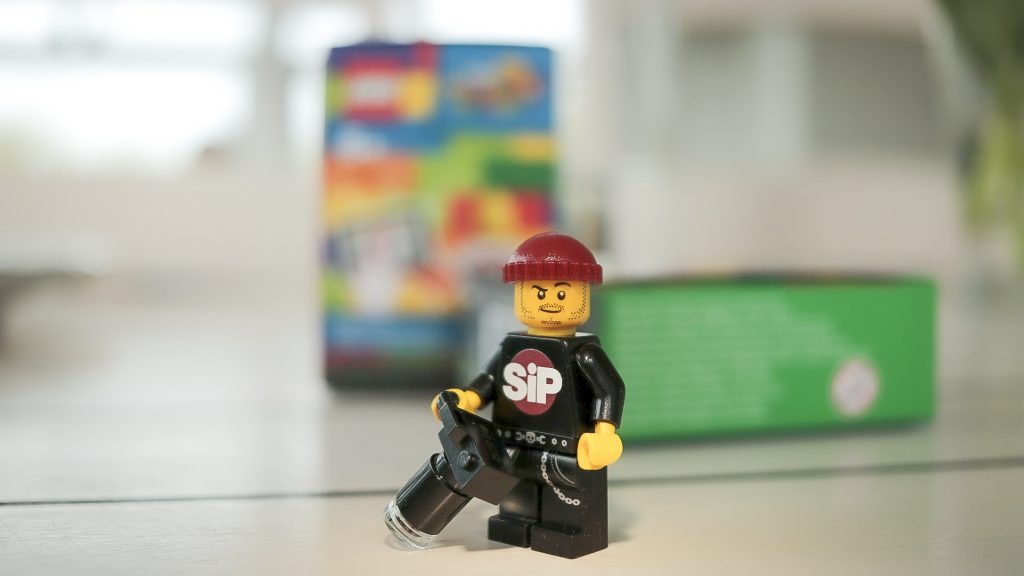 Here's the original press release by the LEGO House:
The LEGO Minifigure Factory to be revealed in the LEGO® House store in Billund
At the LEGO Store in LEGO® House a big secret has been hidden behind decorative cardboard boxes for a while with the text "coming soon" written outside it. From Friday guests will be met by the brand new LEGO Minifigure Factory when they enter the retail store.
The LEGO Minifigure Factory lets you customise and personalise your own minifigure torso by adding text, decorations and even drawings on it. All done on a computer and a few minutes later – a freshly printed personal minifigure is ready just for you!
Guests will be able to pick between a few pre-selected designs to start with, but it is also possible to create a new design by drawing and adding text to the minifigure torso.
Furthermore guests will be able to pick among approximately 20 exclusive LEGO House prints like the LEGO House logo, a Play Agent torso, the house drawn in drone perspective, the dinosaurs and many more iconic illustrations from the house.
Store Manager, Thomas Jensen is super excited about the new retail experience and especially the exclusive LEGO House decorations are dear to him: "The most fantastic part of having this new retail experience is the possibility for our guests to personalise and create their unique LEGO minifigure. With the exclusive LEGO House decorations they get the possibility to create their very own piece of souvenir from their visit and in that way bring home a little piece of LEGO House.
Exclusive LEGO House Prints
In the store we look very much forward to creating lots of minifigures together with our guests and feel the creative and playful atmosphere even more."
This unique experience is available in LEGO Stores in Berlin, Orlando and Amsterdam, and now also in LEGO House, Billund.
New Shirts Galore
And of course I had to try it out myself. Luckily there were no massive queues so without waiting time I gave it a go.
First I had to go to the cash desk to pay for my own printed minifigure. After paying 89 DKK (12 €) I was handed out a box. This box had to be scanned at the designing station. On screen instructions guided me through the entire (simple) process: I typed in my name, chose a front and a backside for the torso and clicked on "OK". While my personal design was transferred to the printing unit I got to choose a head, a headpiece, legs and an extra accessory (like with a regular Build A Mini).
Happy Me
After only five minutes the store agent happily handed me over my brand new, freshly printed and uniquely customized minifigure torso, along with a white 1×3 brick which had my name on one side and "LEGO House" on the other.
The result not only made me happy. It also made me spend a significant amount of my holiday pocket money on more torsos t-shirt.
And remember we were only on our first day of our holidays, just on the way to our destination!
Conclusion
Yes, 12€ is a lot of money for only one minifigure but… I will definitely get back and choose more designs to be printed. They are simply too adorable not to.
And the possibilities are almost endless.
You can not only choose from several designs, but you can also decide on the size of the print or you can paint your own ideas with your fingers.
And last but not least the designs from LEGO House are exclusively available in Billund (while I noticed that some/all designs from the store in Berlin are available, too).
More Minifigure Factories will surely come to stores across the globe.
Meanwhile Somewhere In Northern Denmark
After this exciting experience we left Billund heavy-hearted and proceeded to our holiday destination.
Now I'm sitting in our summer house.
Outside the winds from the North Sea are blowing heavily and it's raining cats and dogs.
But I don't mind.
I've got a cup of tea and am happily waiting for the sun to come out again so I can rock my new shirts on the beaches of the Danish westcoast!
Stefan.
A Non-Belgian living in Hamburg, Germany. Curiosity-driven and mostly to be found on tiny adventures and great journeys.