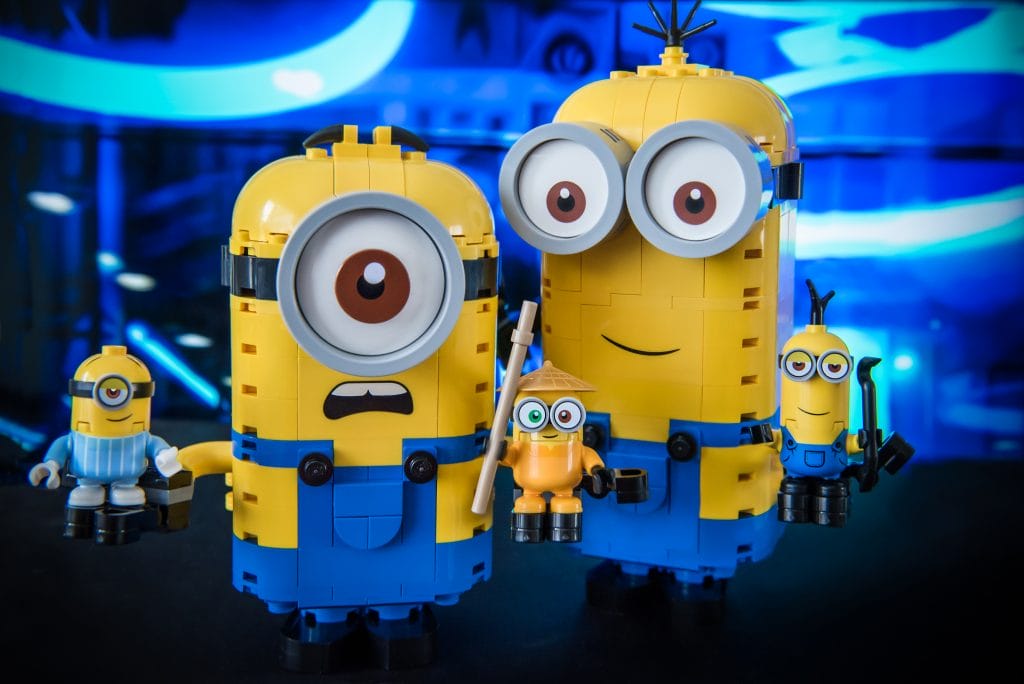 The Movie Released Postponed
Our good friends over at the LEGO Group have kindly sent us two of the latest Minion sets to review. These new sets were unveiled in conjunction with the original release date for the Universal Pictures and Illumination Entertainment's Despicable Me prequel.
Considering these times of uncertainty with lots of situations postponed, the Minions: The Rise of Gru movie was no exception. Originally the movie was scheduled to be released 2020. This timing was to commemorate the original film's 10th anniversary. Instead, the movie has been rescheduled for release in the summer of 2021.
Still this set back has not stopped TLG releasing the new sets. And I must say they are great, being based on the untold story of one 12-year-old's dream to become the world's greatest supervillain. LEGO has created Bob, Kevin, and Stuart in big and small. There are more sets available to add to your Minion collection.
The Review
I was sent two sets, Brick-built Minions and their Lair 75551 and The Unstoppable Bike Chase 75549. To being honest, I am not a great Minion fan and really didn't have a clue how I was going to photograph them. My eldest teenager started building them and I started thinking just what exactly to do with them. It took him a few hours to build and his initial reaction was that they are easy to build. After he completed both sets, I could see what I had to work with. That's why I felt that I needed to try to give the shoot a Minion personality and use traditional colour backgrounds to compliment the vibrant yellow.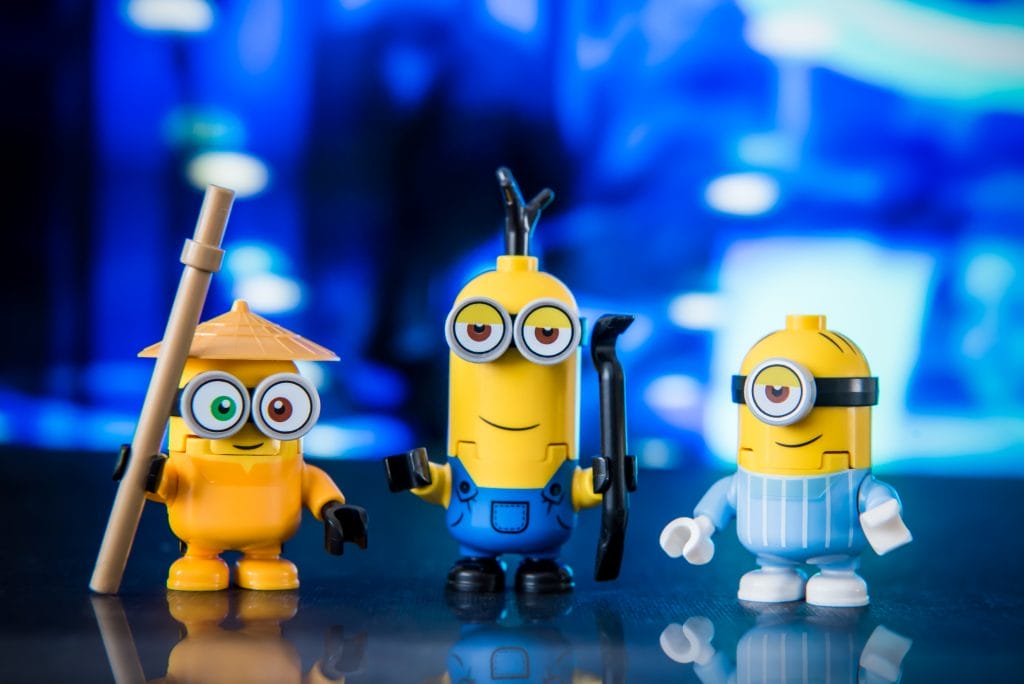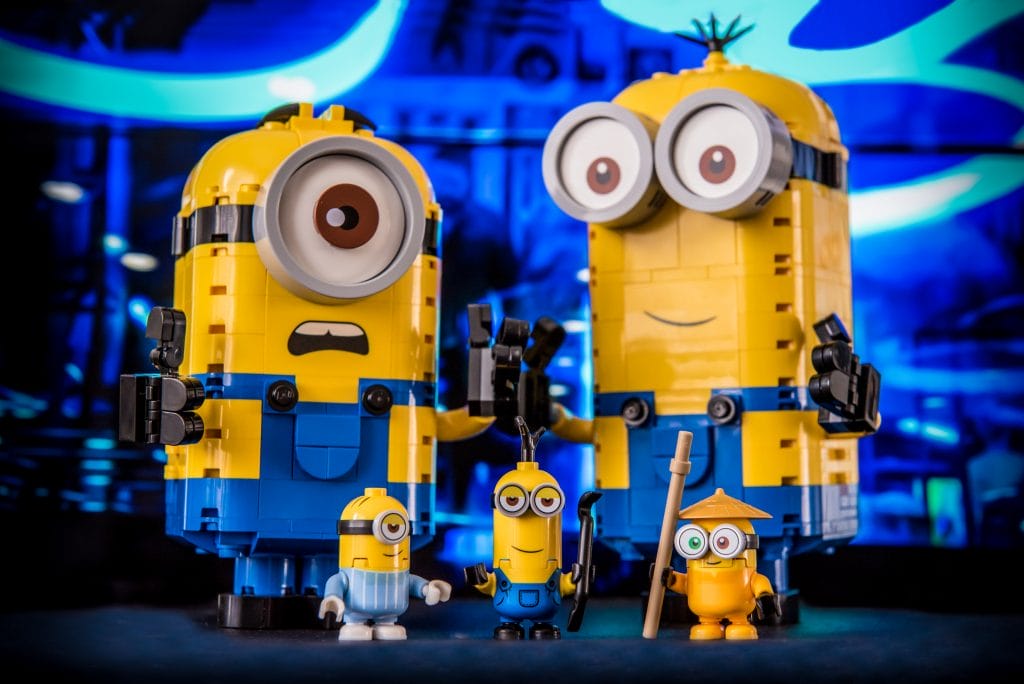 Brick-Built Minions and Their Lair. 75551
If you love Minions, then you will love these new Minion inspired LEGO sets. Kids can use the smaller figures and step inside this new building toy. First, they can build a brick-built version of Kevin and Stuart. Then you can turn both characters around to reveal a secret room, complete with individual accessories. And next, you can transform Kevin into Bob.
The decision to only include two builds may open LEGO up for scrutiny, especially as little Bob, Kevin, and Stuart minifigures have been included in the playset. Saying that, you could purchase another set, that way you will have enough left over to rebuild your very own cheeky Minion. (Now, is there a thought or would that be despicable of me to suggest this?)
Meet Stuart
Each Minion matches a different unique personality. First off, let's start with Stuart. The small Stuart wears pyjamas and looks tired. I guess he needs a nap on his drop-down bed inside brick-built Stuart. The brick-built Stuart expression is different and his hands move, (a great addition btw). There is an interactive dial above the bed. Kids will love this, as it moves his eye. I do like the interactive playability of this model and the accessories included.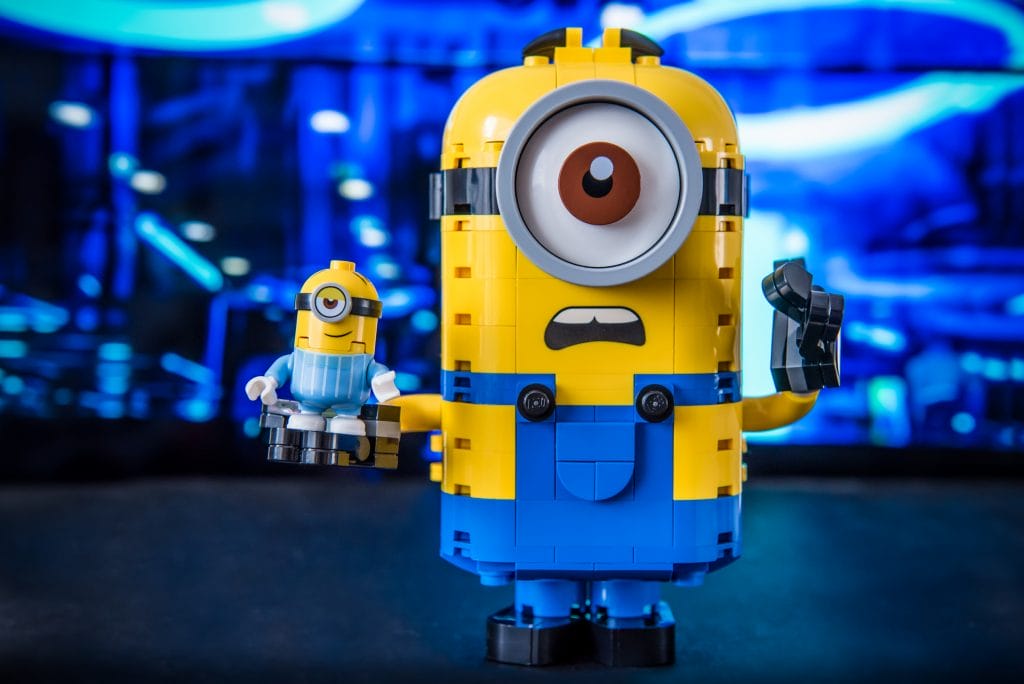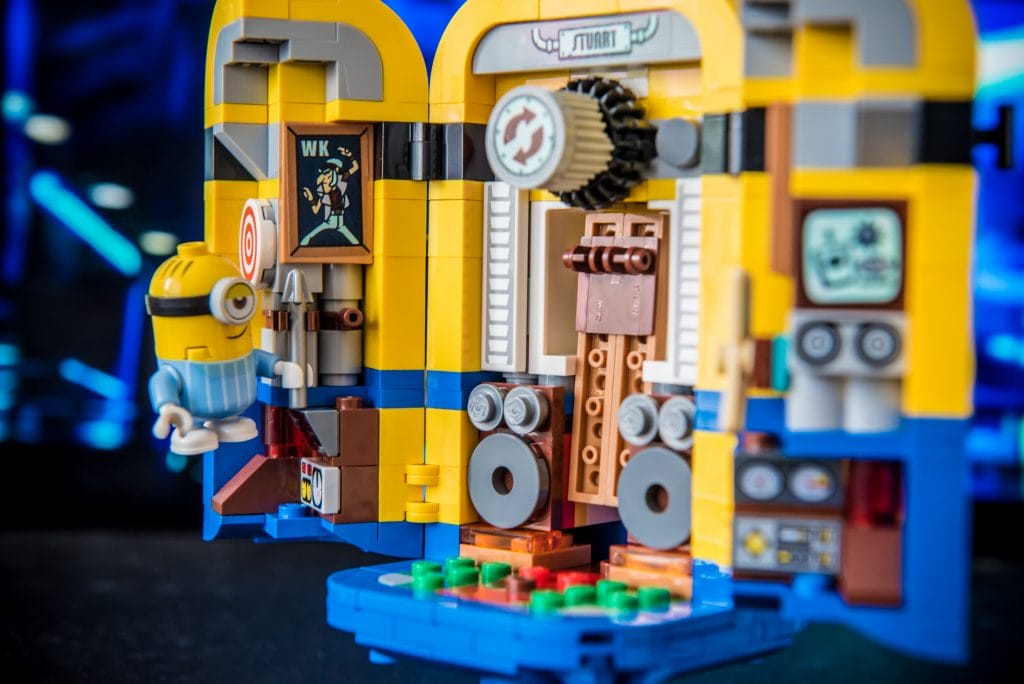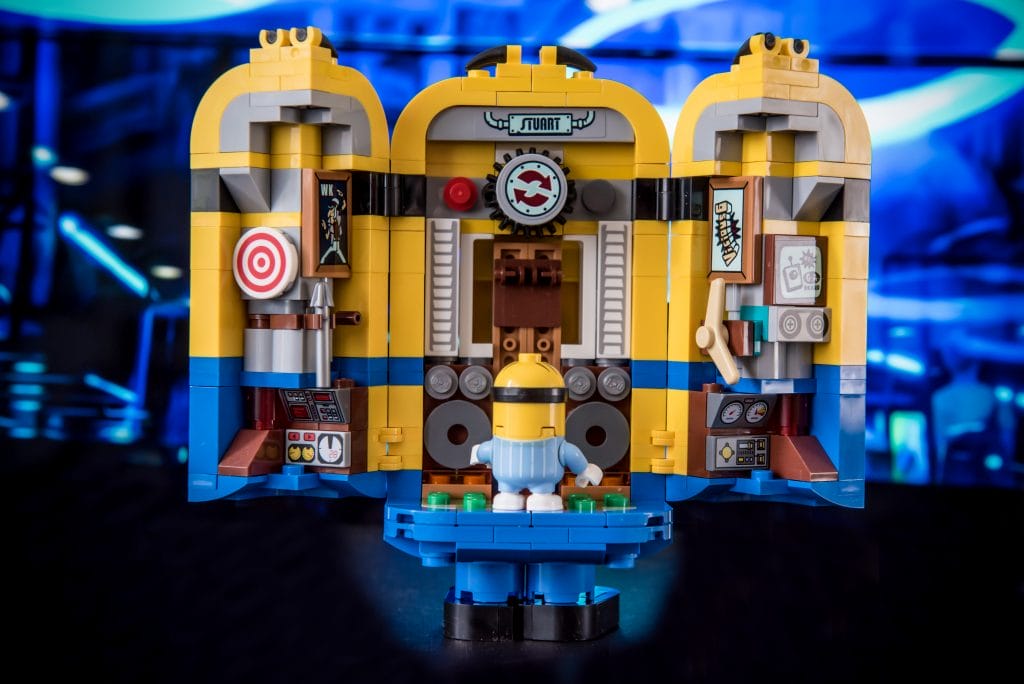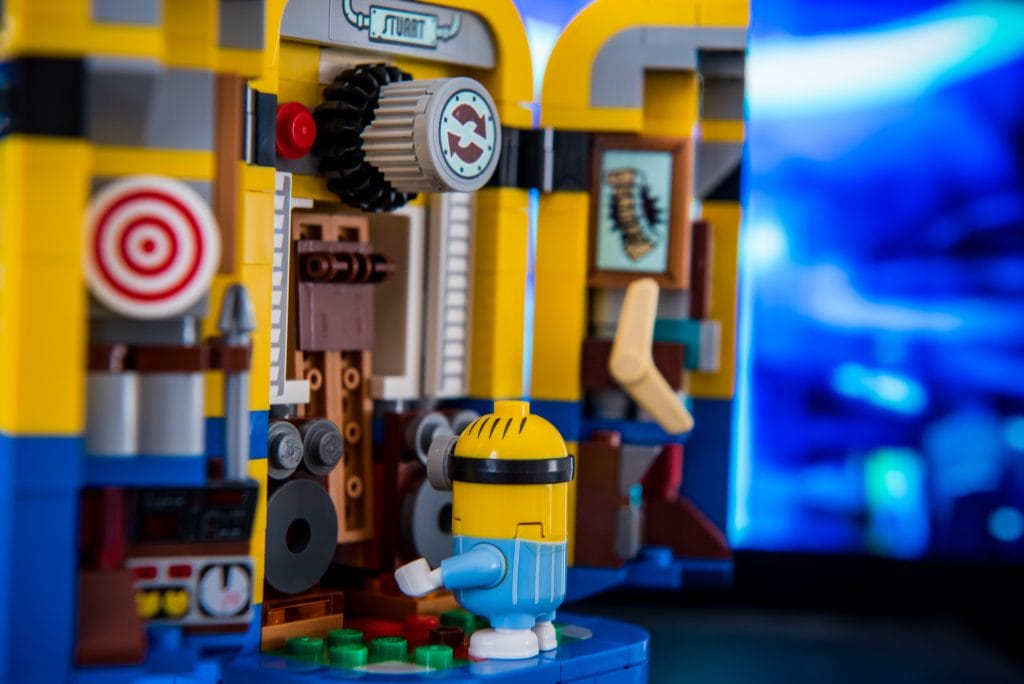 Meet Kevin
Kevin is the tallest and reaches a height of 15cms or 5.9inches. And again, his eyes move by turning the dial inside his invention room. Kids will enjoy using their imagination and helping Kevin build new inventions, of that I am sure. What I do like about these characters is that they are interactive and a great source for exploring what each character can do. The challenge is what to invent. The age of this toy ranges from 8+. Younger builders can get a sense of achievement if they are able to rebuild Kevin into Bob.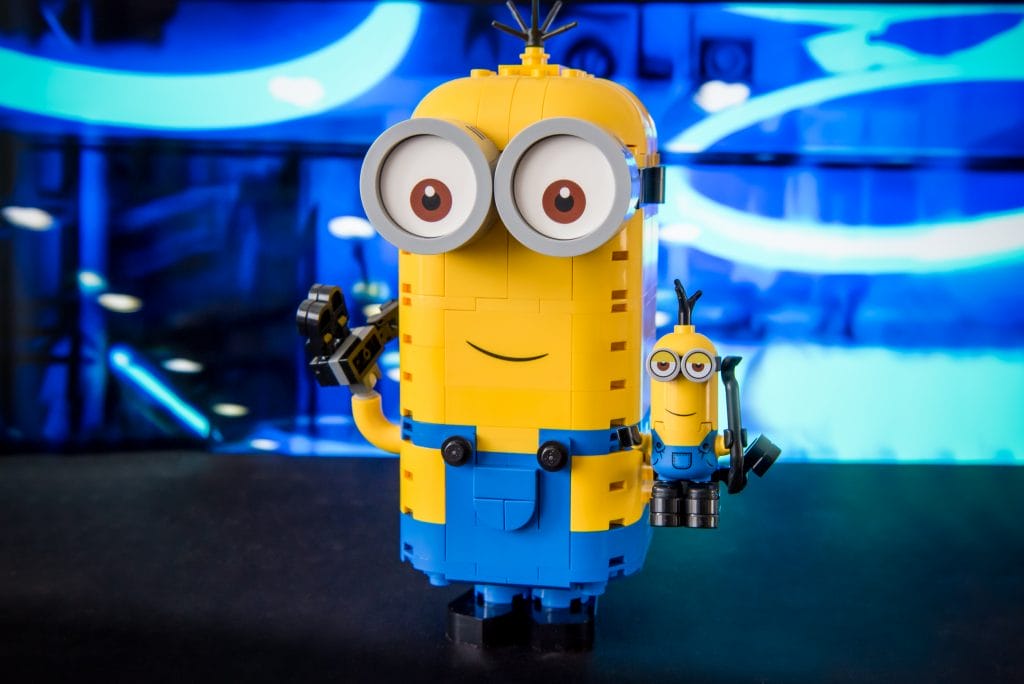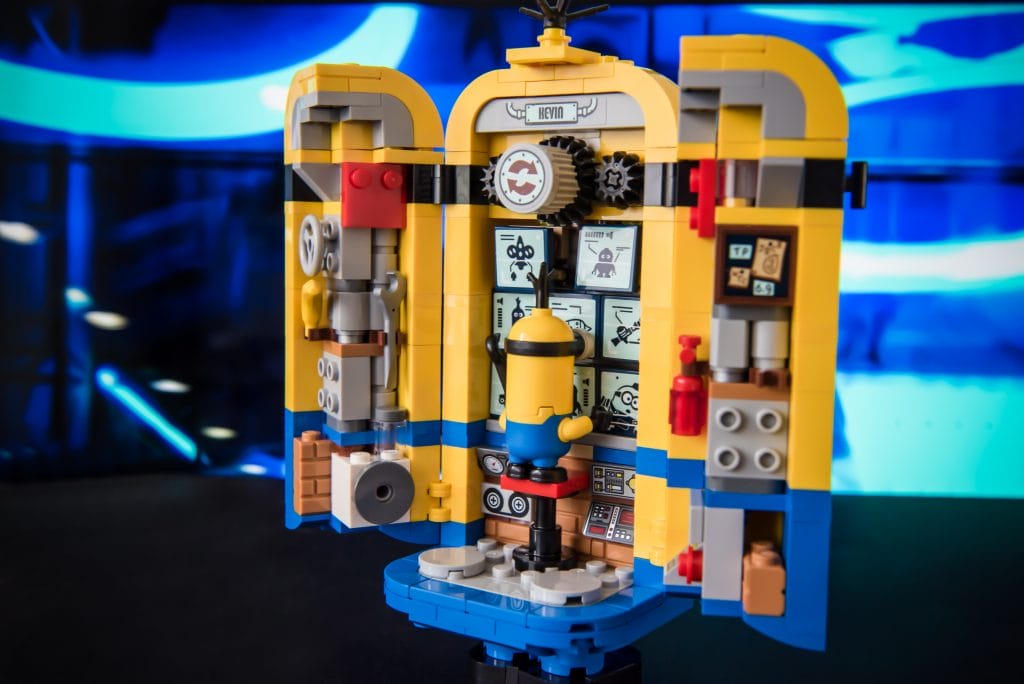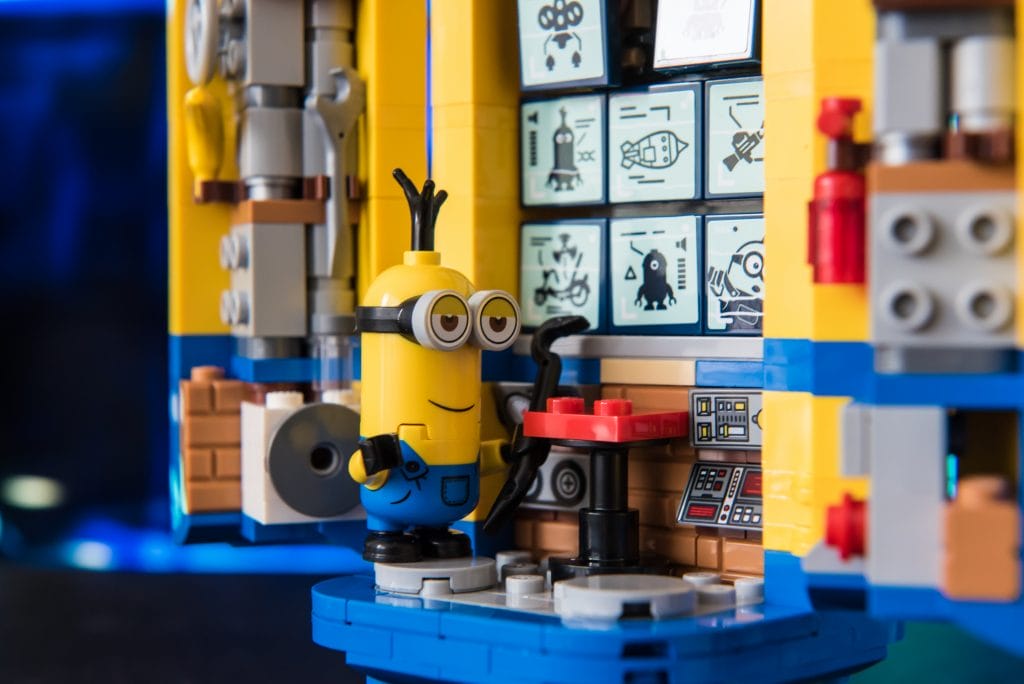 Transformation
My youngest teenager set out to transform Kevin into Bob. The manual was easy to follow and it didn't take him too long. He decided to build Bob from scratch and take Kevin completely apart. Because you dismantle one for the other, it is advisable to use a separate container to keep all the parts safe in between builds.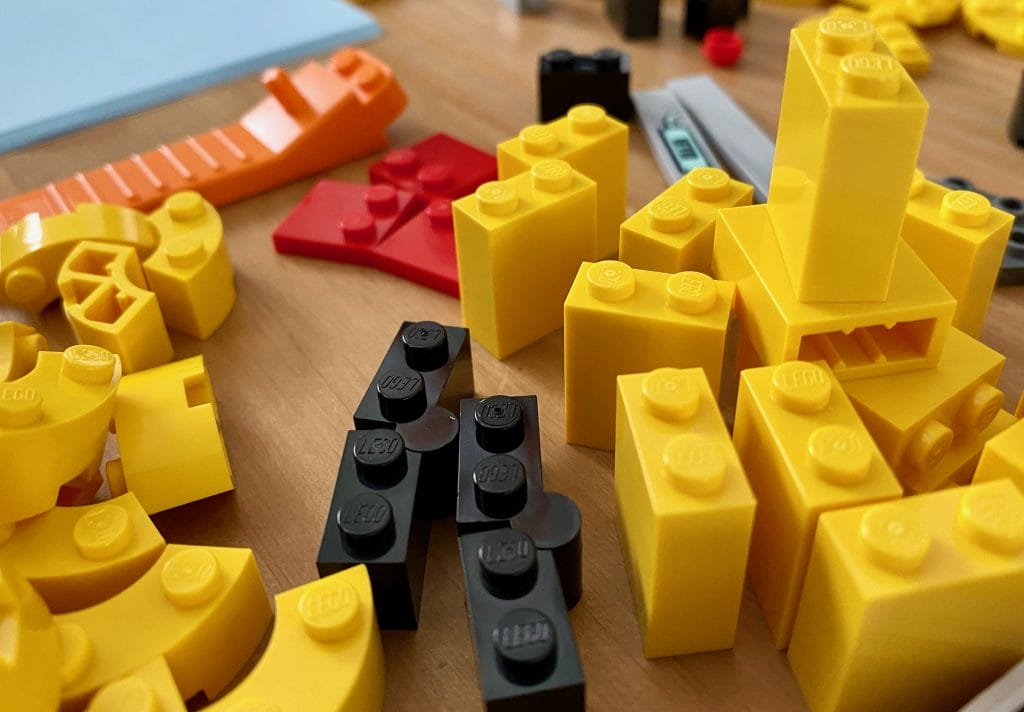 Meet Bob
It's a thumbs up from Bob. If I was to choose a favourite, then it would be Bob. Little Bob, practises kung fu and big Bob has all he needs. This play set is packed with his martial arts equipment. In keeping with tradition, the brick-built Bob wears typical Minion fashion, which I think was a good choice.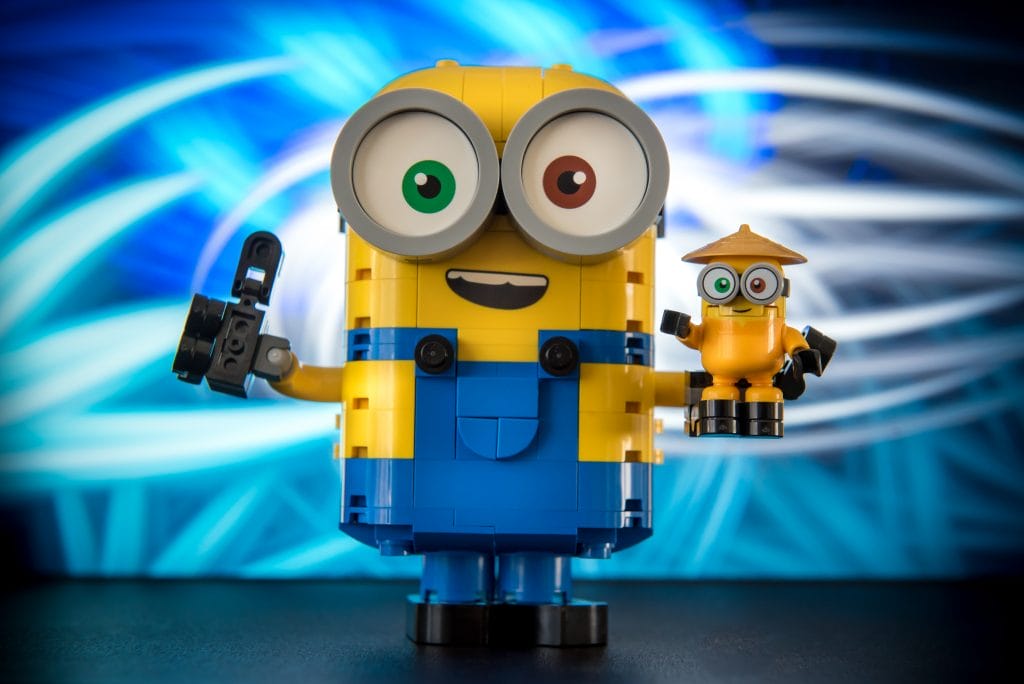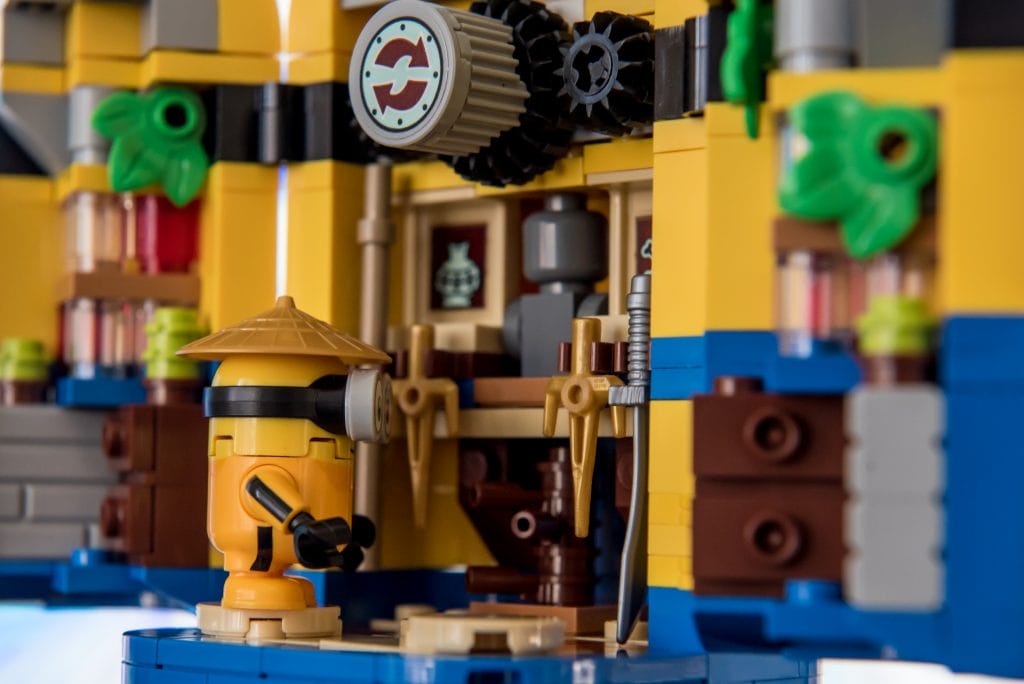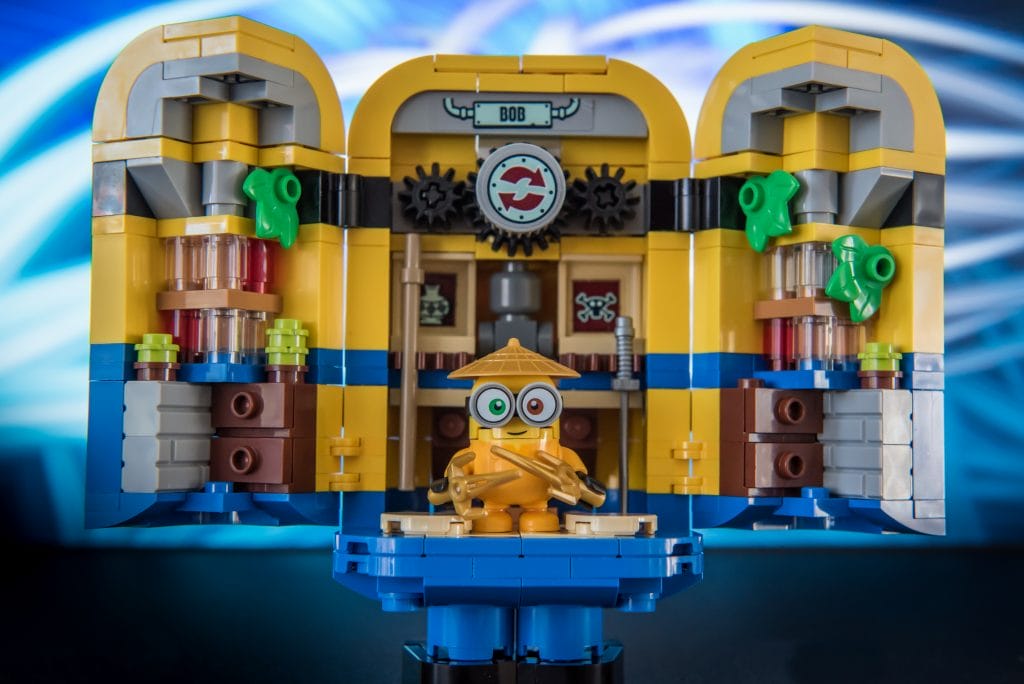 Unstoppable Bike Chase. 75549
Aimed at 6+, young Minion fans will love this action-packed ride with LEGO Minion's Unstoppable Bike Chase (75549) The chase is on! Kids can help Gru and the Minions protect the zodiac stone from the villains who want it back.
This rebuildable toy motorbike set features three figures: Gru, Bob and Stuart. Kids will love placing Gru on the motorbike. Bob and Stuart can sit up front or ride behind Gru. Bob can even enjoy a ride as he is dragged along on the rocket skates and Stuart can throw bananas.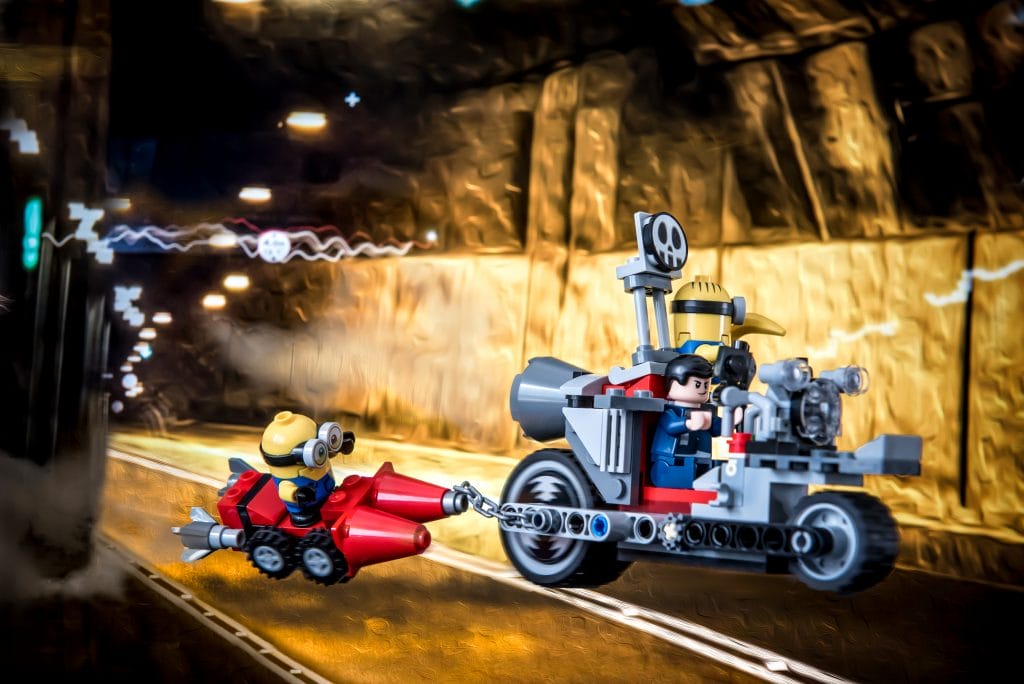 Stuart wears his traditional blue dungarees and is wide awake, showing off his banana. Bob wears traditional Minion fashion and has ditched the kung fu attire. Whilst Gru wears a blue suit complemented by a scarf. The only thing with Gru is that his likeness does not feel as effective as the Minions'. He doesn't have his iconic pointy nose. Saying that, it would be impractical if LEGO started adding noses.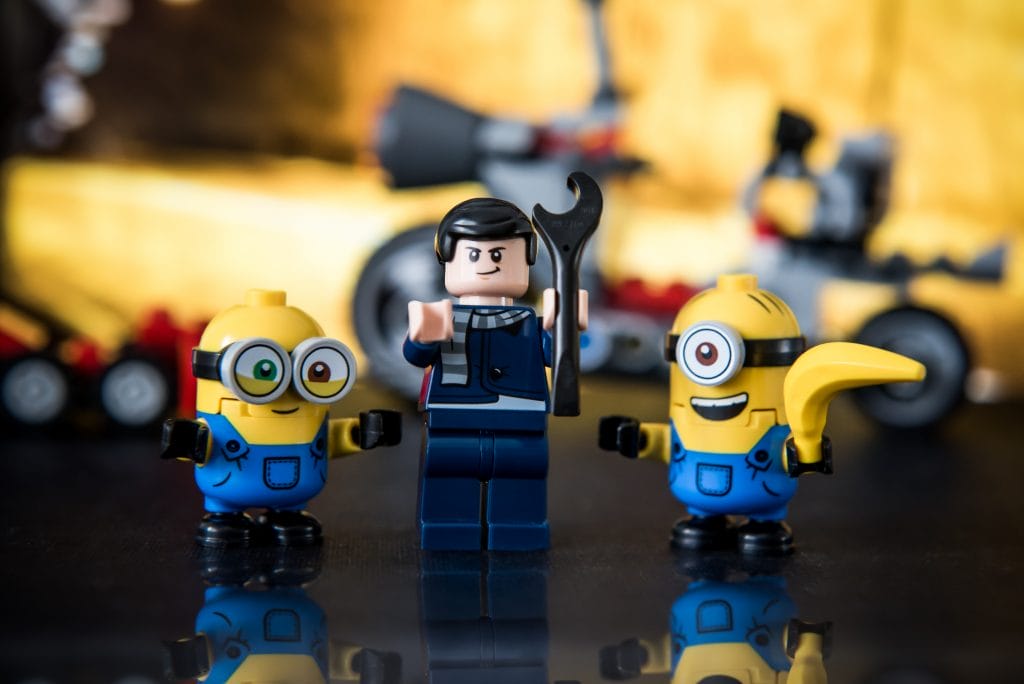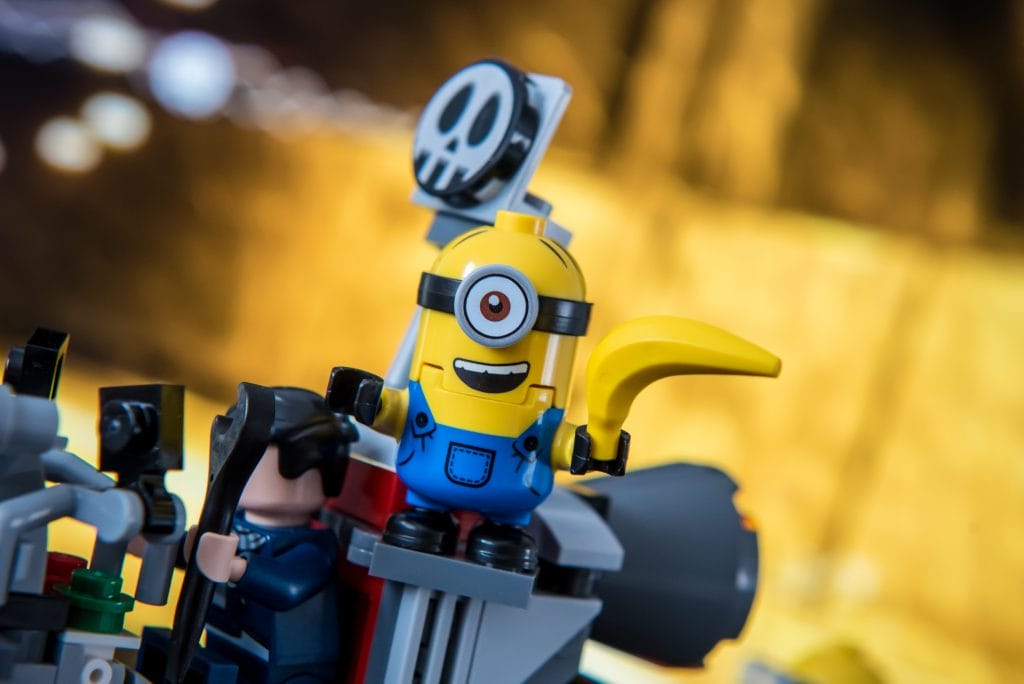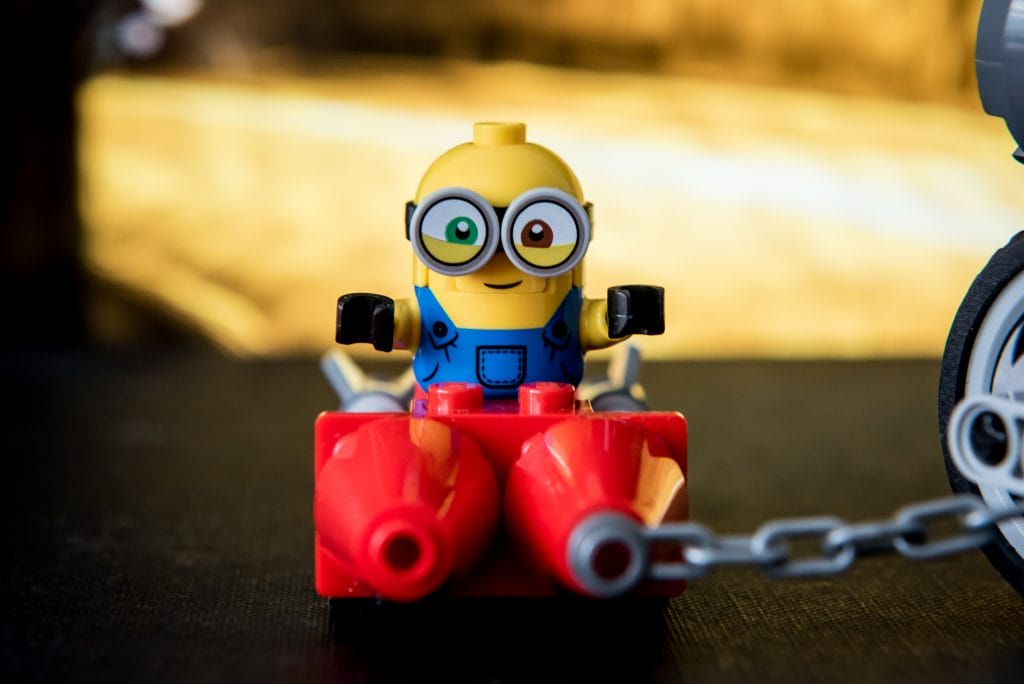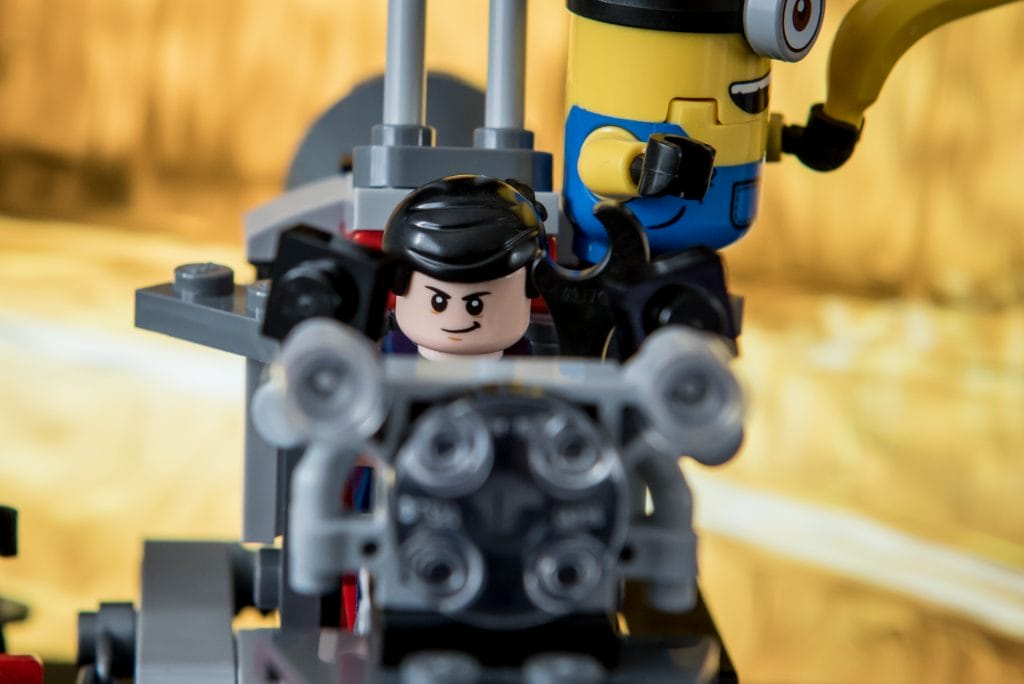 After reviewing both sets, the Brick-Built Minions and their Lair and the Unstoppable Bike Chase, I really like them and I guess these cheeky Minions have won me over. Definitely worth purchasing for any Minions fan.
I think LEGO Minion sets are a great idea and a lovely learning model. They provide creative fun for children and encourage role-play. The only downside for me is that if you wanted to build all three models from the brick-built Minions and their Lair at the same time you would need to purchase an extra set.