Yes!
Yes. The new LEGO Creator Expert car has been released into the wild. The 10271 FIAT Nuova 500 hit the shelves on March 1st.
Of course, we couldn't wait to take this vehicle out for a test drive.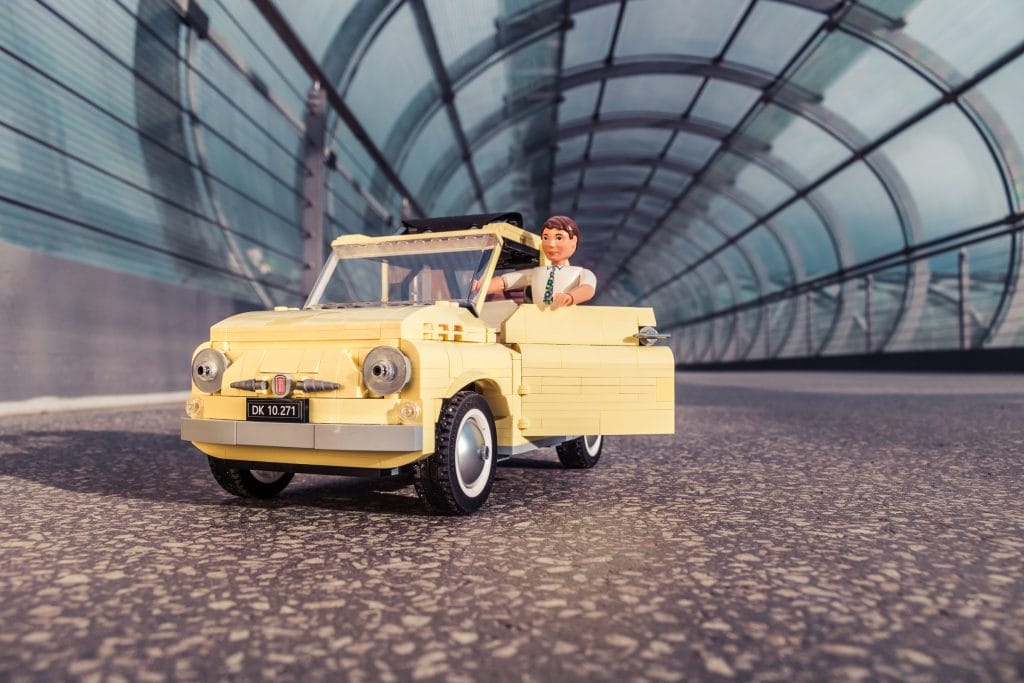 The Cinquecento
The Cinquecento (also known as the FIAT Nuova 500) is the next vehicle in the Creator Expert series, following legendary cars like the Ford Mustang, the Volkswagen Beetle or the Aston Martin DB5, to name just a few.
But is the FIAT a worthy successor?
Going back to the times when first rumors of the new 2020 model came up and everything seemed to be looking like it would be of Italian origin.
Many AFOLs thought it would be (yet another) Ferrari or a Lamborghini.
I admit I didn't see a FIAT coming.
But looking at this wonderful model now, I can't help but saying that this a great choice! It may just be as iconic as a Piaggio scooter ( e.g. a Vespa) or an original pizza from Naples.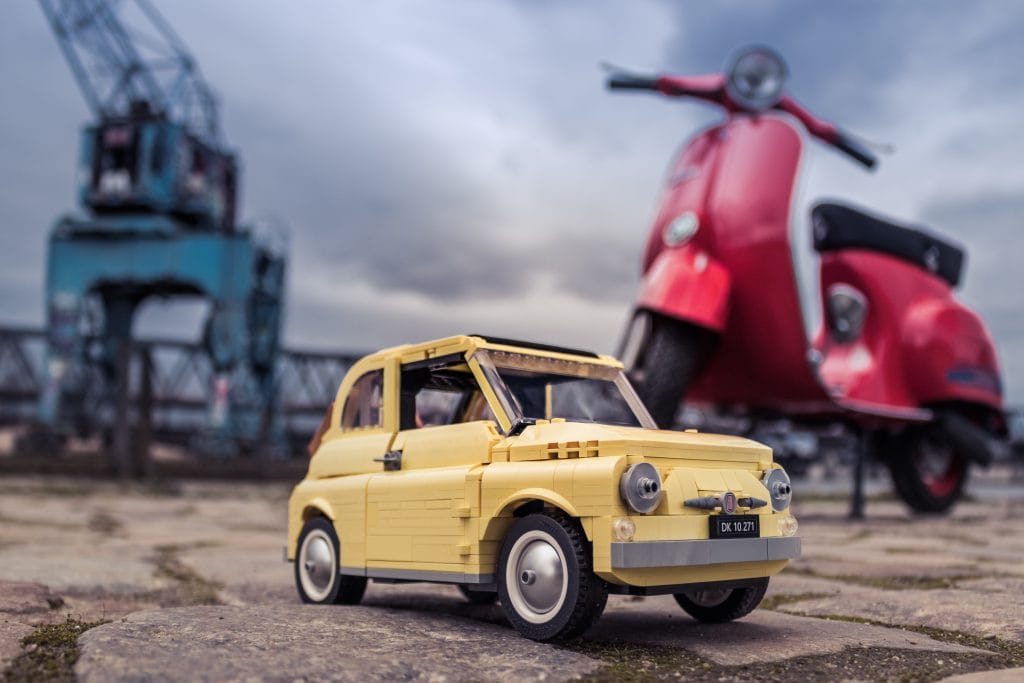 What It Is
At first glance, it may seem to be a "back to the basics" model.
There are no steerable wheels here like in the Mustang.
It isn't a Bond car and thus doesn't come with an ejector seat or front-wing machine guns.
Instead, the Nuova 500 (or Cinquecento) is a wonderfully shaped and passionately designed model.
And its details are fun to discover.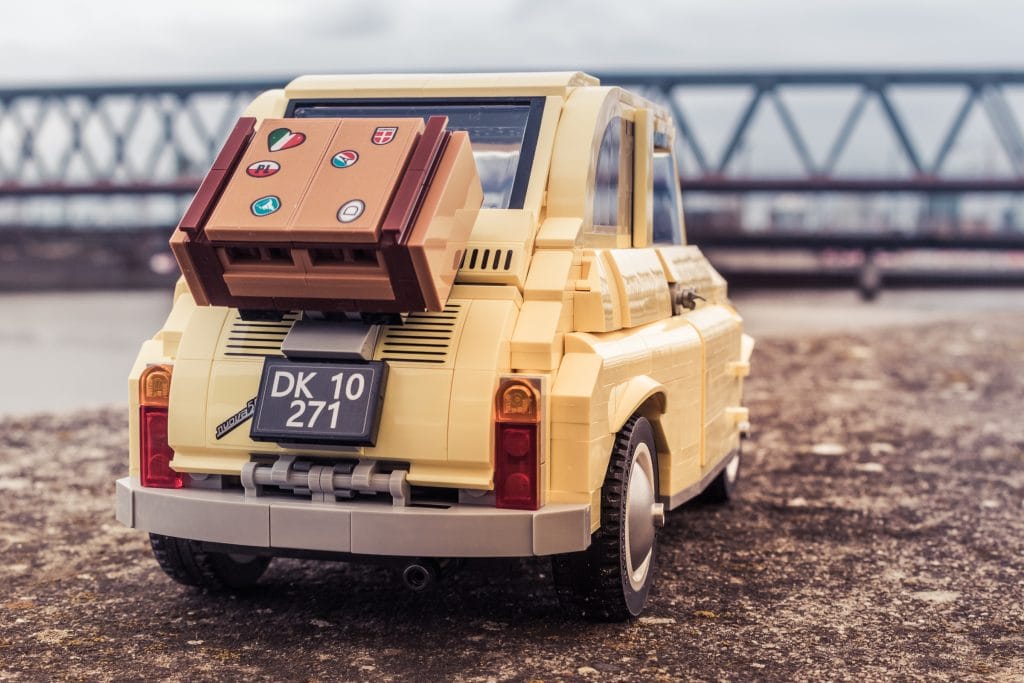 LEGO Creator Expert Senior Designer Pierre Normandin turned this model into a well enjoyable building experience.
Not too difficult or nerve-wracking, yet filled with some new parts in a yellow vibrant color and some clever solutions to emulate the iconic shape of a recognizable legend.
The original car may have been a rather simple one.
Then again, some classic beliefs never grow old.
Sometimes less is more.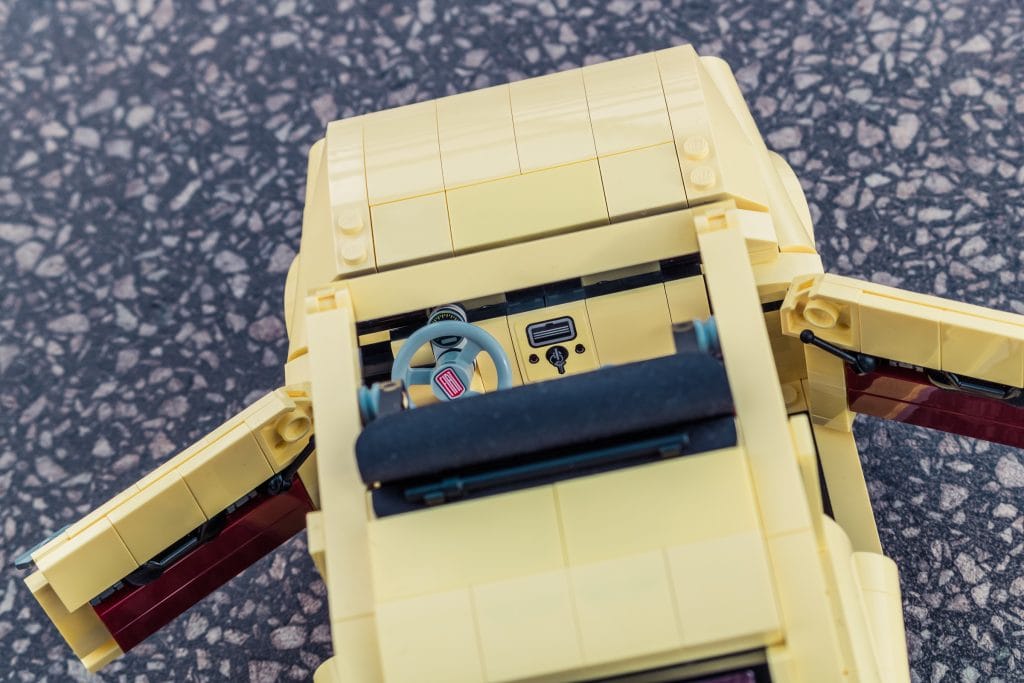 Amore Giallo
We from StuckInPlastic (that is us) love the FIAT Nuova 500.
We really do.
And what better way to share the love is there than to share it with you?
That's true.
We're giving away two brand new copies to two lucky winners of a simple creative challenge.
The Mission.
Here's what you have to do.
Create an iconic image of YOUR LEGO Cinquecento together with your favorite landmark and post on IG with the hashtag #sipgoescinquecento.
The fine print.
Take a picture of the iconic FIAT 500 (that is what we mean with Cinquecento but we love creativity so you may blow us away) next to, in front or on top of your favorite landmark. So, create a creative snapshot of the Fiat together with your favorite historical landmark.
The included easel may have given us an idea of the next level of creativity that this little car may take you to. Be creative. A 500. A landmark. An awesome LEGO toy photography.
You can either use the existing 10271 model or build your own version. That can be anything from rather simple to brilliant like the ones featured here and everything in between. And in order to not exclude anyone from joining in with the fun: those tied to their homes by official orders can also build their favorite landmarks to use as a backdrop. And yes it can be minimalistic LEGO in the studio with three bricks. Surprise us.
Post up to five (that is 5, the little brother of 500) different new and fresh pics on Instagram using the hashtag #sipgoescinquecento.
All images must be yours.
The jury (that is us) will pick their two favorite images (based upon originality, creativity, story-telling and/or photographic aspects).
The jury's decision is final.
The deadline is the 3rd of April until midnight, your local time.
Got questions?
Leave them in the comments below.
No questions left?
Start your engines and let creative energies flow.
A Non-Belgian living in Hamburg, Germany. Curiosity-driven and mostly to be found on tiny adventures and great journeys.