Only a few hours ago LEGO announced their latest Expert Creator set. The iconic Fiat 500. This highly nostalgic set is packed with authentic details from that little Italian car that has found a place in the heart of motorists, miniaturists and city lovers across the world.
The Cinquecento.
Pronounced in Italian as the [ˌtʃiŋkweˈtʃɛnto]
[ˌtʃiŋkweˈtʃɛnto]
The Fiat 500 is a symbol of effortlessly cool Italian style and we got our hands on one of the first design prototypes straight from the top-secret dungeons somewhere in Europe.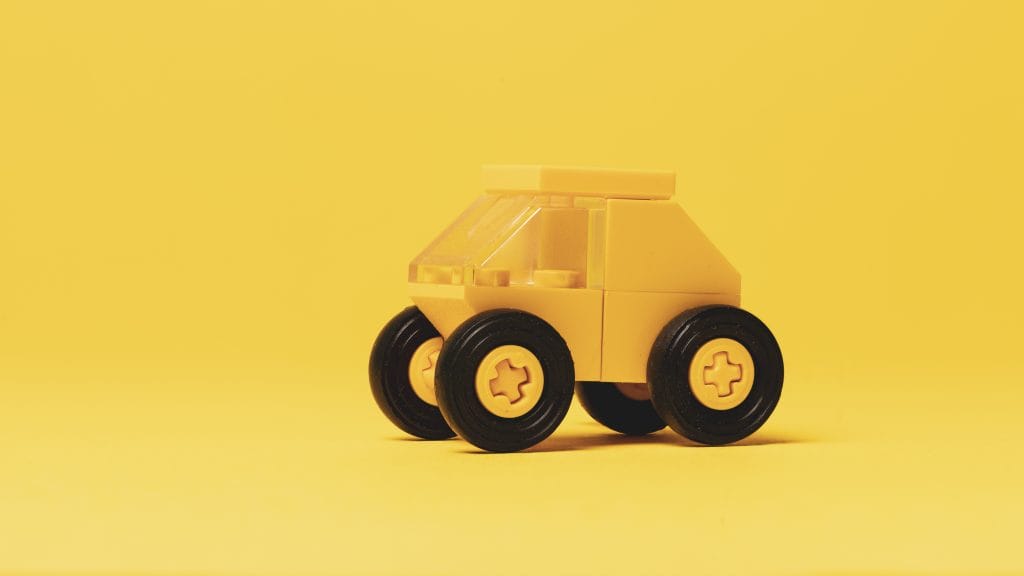 The Prototype
This original prototype is made out of 15 bricks which is a true tribute to the original Fiat 500F and was shared with us by a person close to an original Fiat 500 who preferred to stay anonymous.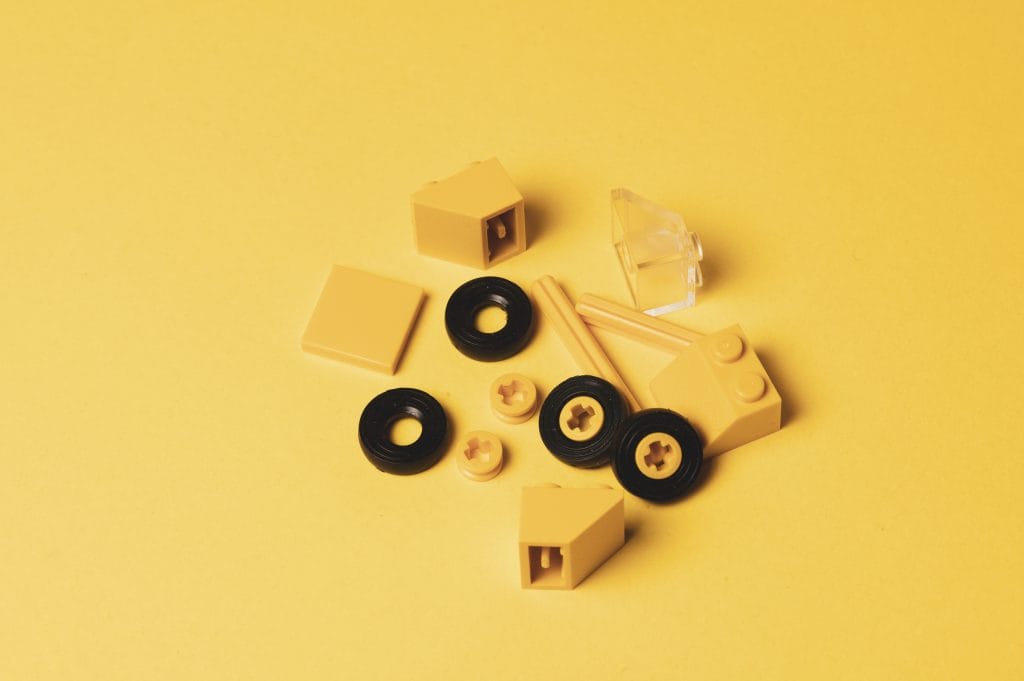 The Real Deal
The final set (the one announced today and available tomorrow) is a much more detailed model and recreates this true icon of classic automotive design in a grand total of 960 bricks, but the likeliness is striking.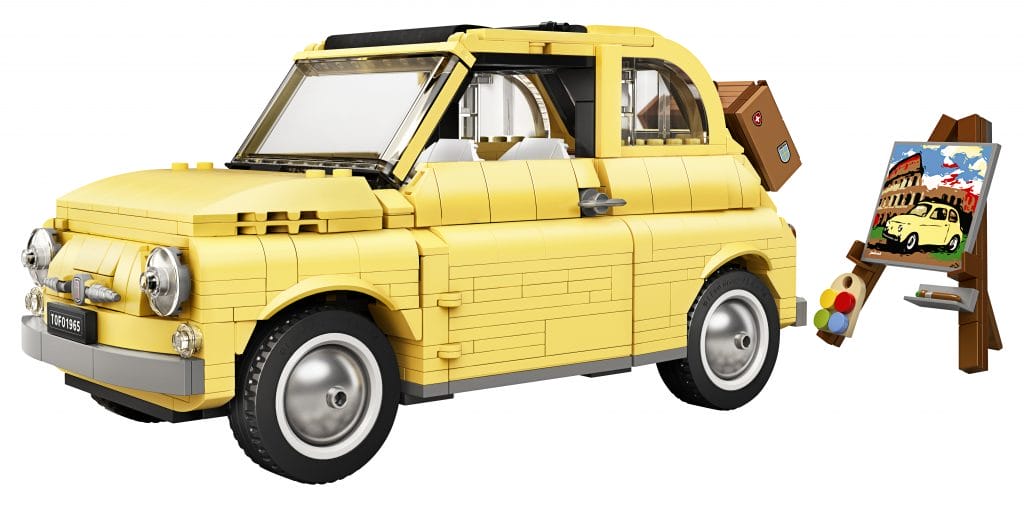 Both models feature an iconic yellow color and include a sunroof. And guess what. In the final retail model, it is actually working and allows you to soak up the Italian sun while cruising down the Amalfi Coast.
I am sure Woody will love this feature this summer when he takes the [ˌtʃiŋkweˈtʃɛnto] for a ride.
Included within the final set are a folding easel and color palette and a painting of the car outside Rome's famous Colosseum, allowing budding builders to create their favorite scenes in Rome and bring back memories of holidays gone by. Says the LEGO press release.
We recommend to not forget the picnic basket from the VW Beetle, and your summer trips are set. At least for now. In Rome.
Many LEGO Creator Expert building models are designed to inspire nostalgia and rekindle memories of times gone by. The LEGO Creator Expert Fiat 500, the [ˌtʃiŋkweˈtʃɛnto], is no different. This set is the latest in the LEGO Creator Expert vehicle range that offers a relaxing building experience (much easier than the Bugatti). It can be displayed as the perfect centerpiece of any LEGO brick car collection, but the VW buss or beetle my throw a fit.

And I am sure some of our toy photographers are eagerly waiting to get their hands on the steering wheel.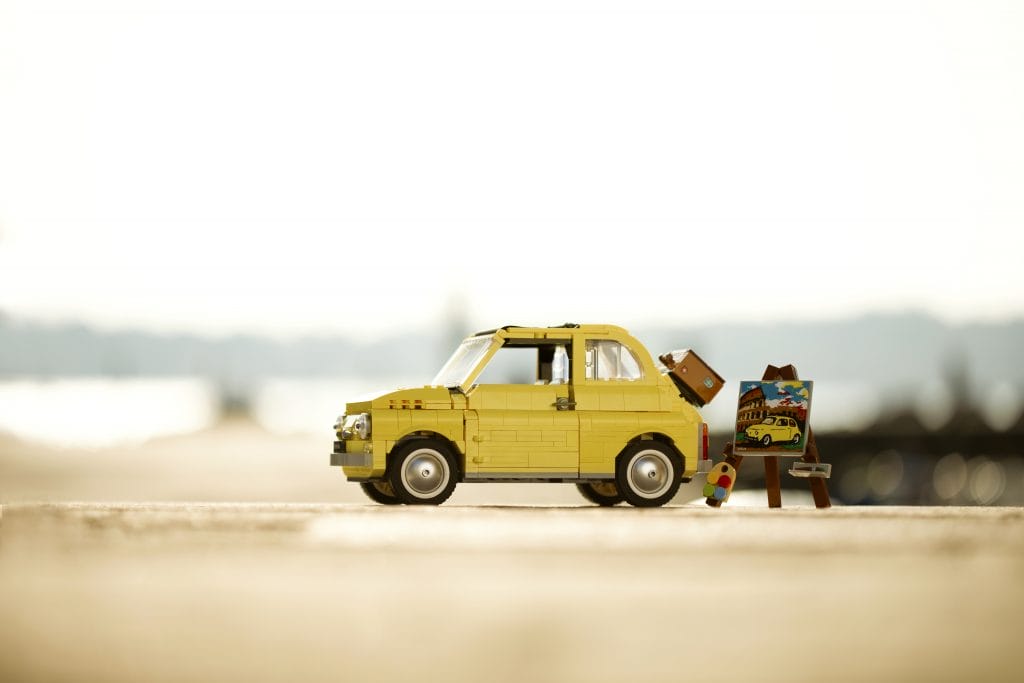 The exclusive prototype set measures only a good 2 cm, while the final design goes all in and is over 11cm high, 24cm long and a good 10 cm wide. And is screaming to be taken into the wild.
Will you buy one?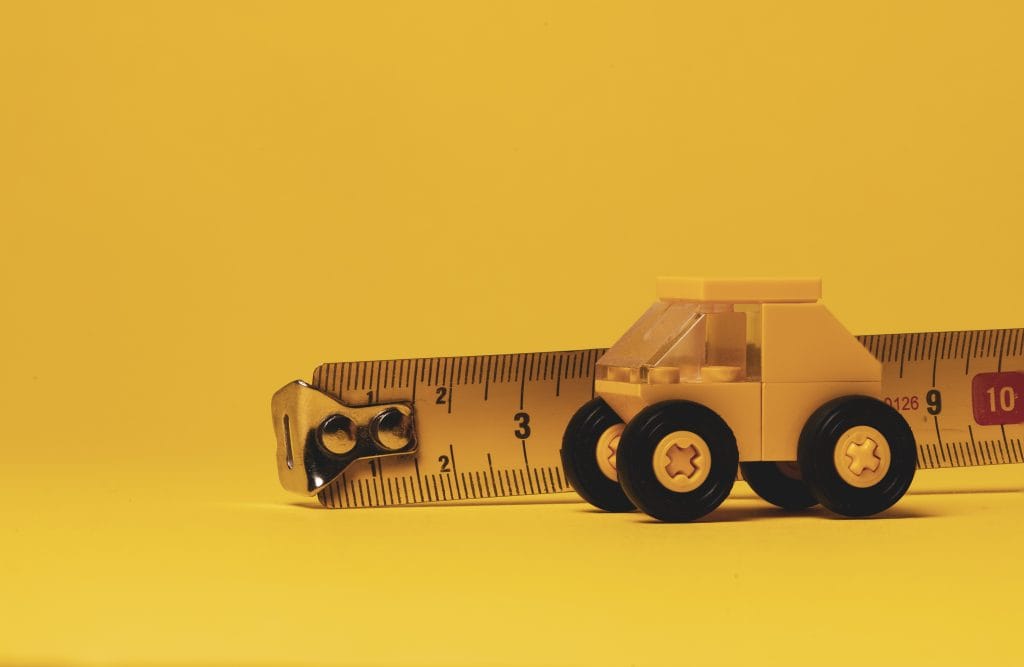 Available in stores tomorrow…
LEGO Creator Expert Fiat 500 (the original) is available directly from LEGO.com and LEGO Retail stores from 1st March (that is tomorrow).
We for sure are gonna grab a copy one of the days and take it for a spin.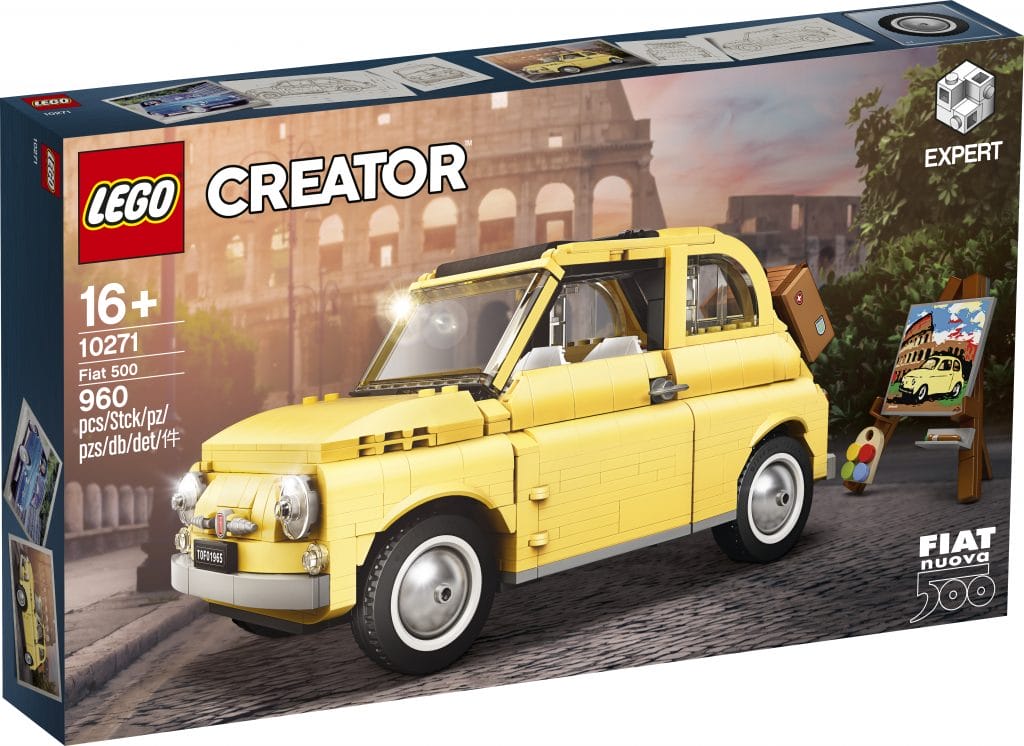 Will you?
Stuck In Plastic.
The creative collective of toy photographers.