Twenty Nineteen is a wrap.
SiPgoes53 is a wrap.
Twenty Twenty is already 5 days old.
And no sequel.
What is happening?
Well, we have been thinking and talking a lot about what we wanted to do in twenty twenty. And when we looked at SiPgoes53 we saw that the fatigue started to creep in.
The pressure was too much.
At least for some of us, yours truly included.
Kudos to all those heroes who sticked to the end.
And some of the fun was gone.
And so we are back to exploring something new.
Fail fast and go back to the roots.
Twelve words to explore in 2020.
One word each month.
One word with a creative challenge for you to work with.
And this time we'll be exploring different techniques to see how we can grow our own creative language and explore our own boundaries when taking pictures of toys.
Don't worry, we won't go all technical on you.
Google and YouTube are still your best friend to quickly explore and master a new style you have seen and you like, but we carefully selected twelve creative topics revolving around photography technique in our journey that should take both us and you on a creative exploration.
Master something new.
Explore something old.
And have some fun along the way.
Your first mission…
If you are up for the creative journey together with us, then, first of all, go ahead and select three of your personal works.
Maybe it's your best work of 2019.
Or an oldie you are very fond of.
Or one you always wanted to reshoot at a later day and you never came to it.
Three works you are proud of.
Three works that speak from the heart.
Three images you will be working with in 2020.
Yep. You will be using these photos during our journey together in 2020 a few times.
And don't worry, if they ultimately are not the right ones, you can swap them later. You know by now we are not that strict on rules and regulations.
You can repost them with the tag #SiPgoesTT and #SiPgoesTT_mywork and explain in short (or long) why you selected these three images.
What they mean to you.
What was the story, or the idea?
Why did you select them?
What you do like about them.
Why they are special to you.
And once you did that, check out the others in the same tag and try to see what they say.
Explore the stories…
Explore.
Observe.
And interact with the story. The written word. See how the words may give a different meaning than the picture you would just flick by.
Interact with the message.
Not the picture as such.
Critiquing will come at a later stage, but not yet.

Get to know your fellow explorers of our twenty-twenty journey.
Engage in the conversation.
Be genuine.
Open.
And curious.

The real challenge
Next week we will be sharing the first word with you of this month and explain some more on the first challenge ahead, but we did not want to influence your choice of images.
They should be genuine.
And not selected because we shared the first word of twenty-twenty and got you on the wrong path…

Hashtag SiPgoesTT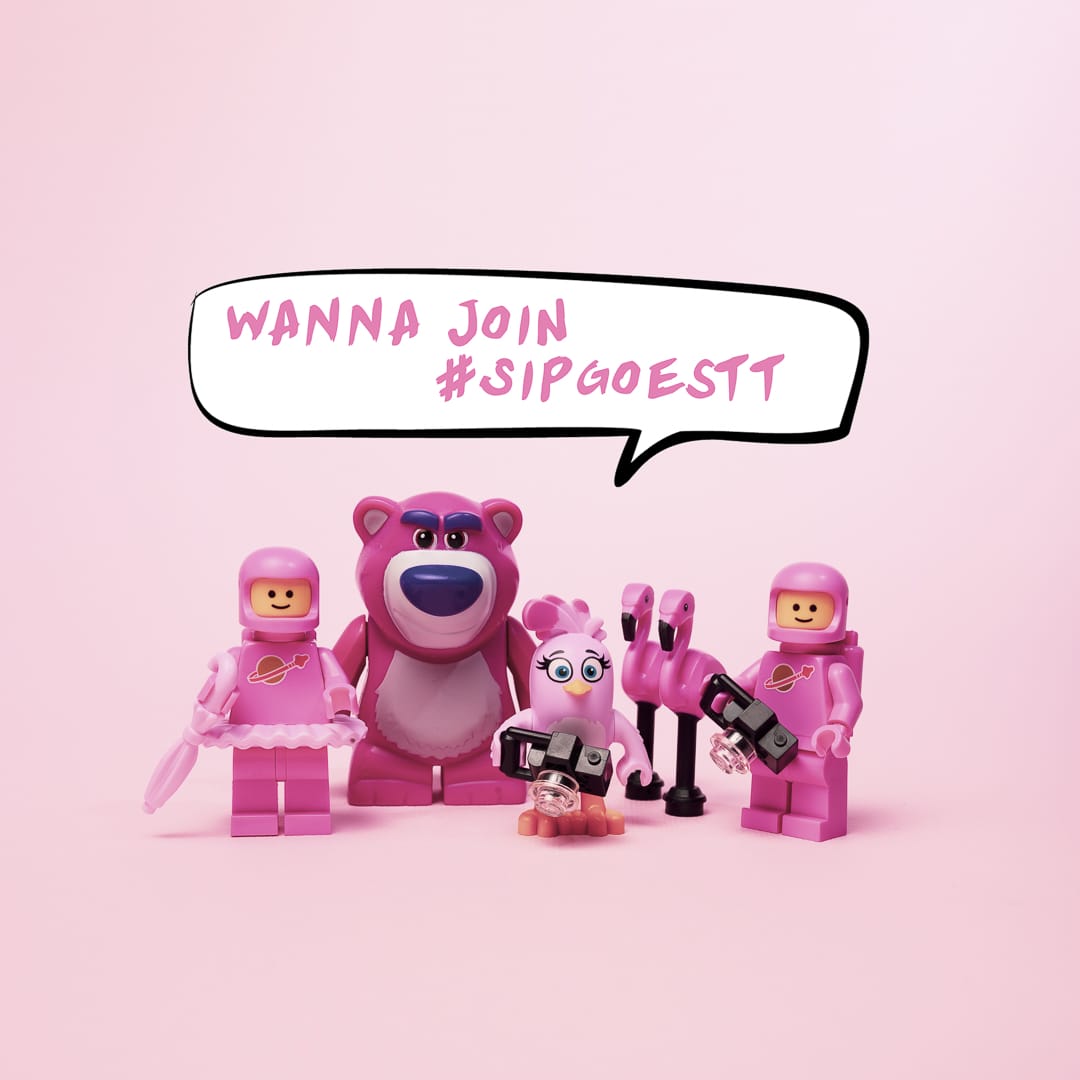 Will you join #SiPgoesTT in twenty-twenty?
Let us know below in the chat, or just join the challenge on IG and tag your works with #SiPgoesTT.
And just in case you are wondering what #SiPgoesTT [read:sɪpgəʊzpaɪ] stands for, it stands for Stuck In Plastic goes Toys and Techniques.
Or was it actually just SiP goes Twenty-Twenty?
Time will tell.