Let me tell you of a man
Some years ago I stumbled across a feed on Instagram. The name of the feed pointed out clearly that most of the content was about hotdogs and burgers. Clearly something I was interested in. I followed that account and saw that its owner was visiting my hometown. I texted him and we met in person. That's a long story short of how I met Lasse.
Find the passion
It took us quite some time to find out that we shared another passion (other than just eating out at Havnen's Perle in Aarhus, for those who remember our last safari). It's the passion for a construction toy, a system or plain and easy: the brick. Lasse and his wife even received LEGO as a wedding gift from their friends! What a base to start a marriage from!
From idea to reality
The other day when I showed Lasse one of our SiP custom minifigures, he seemed instantly hooked. I'm supposing that an idea instantly took shape. Not much later he came up with the idea of a custom minifigure of his company's mascot. Some designing and fine-tuning later he had a draft. Lasse contacted a printer (great work, Lars!) and got his vision printed on a mini torso. He was so happy (and maybe also a little inspired by the first postcards he received from our Xmas card exchange) that he took his creation out and about and took his first toy photo (with his phone)! (Let's see if we can get him into LEGOgraphy as well…)
Enough introduction from me. I'll gladly hand over to the man himself and let him tell a little story of his custom minifigure and his first toypics. Here's Lasse:
Hej! If you're familiar with Douglas Adams' "Hitchhiker's Guide to the Galaxy" you'll also know Marvin, the Paranoid Android. This weekend Marvin visited Tivoli in Copenhagen and needless to say: He was overly not impressed.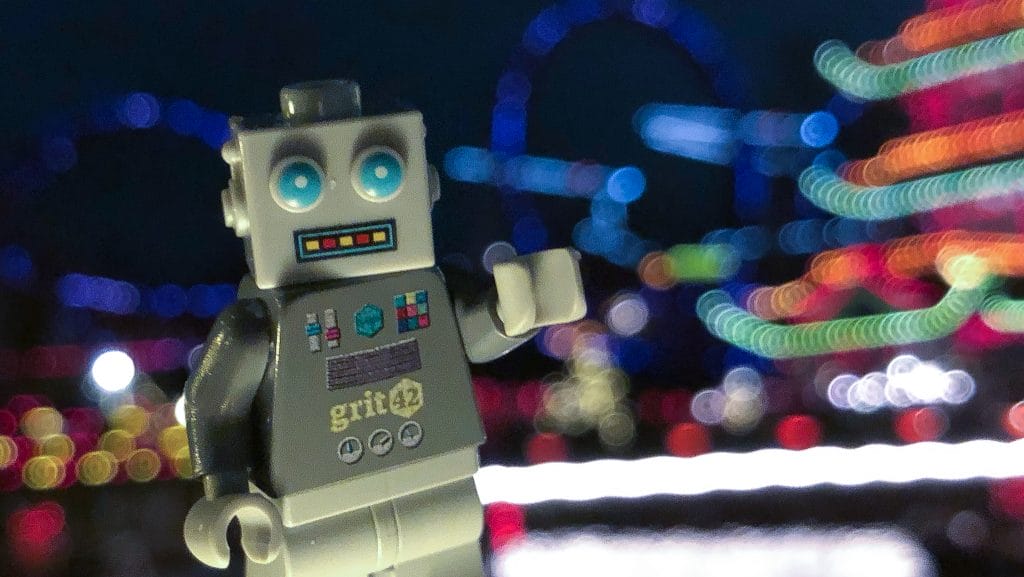 Sorry, did I say something wrong? Pardon me for breathing, which I never do anyway so I don't know why I bother to say it, oh God I'm so depressed.
No matter if it was the carousel or the rollercoaster, Marvin wasn't thrilled. Actually he mostly just wanted to go home. Especially after seeing so many happy people all over the old garden of Tivoli.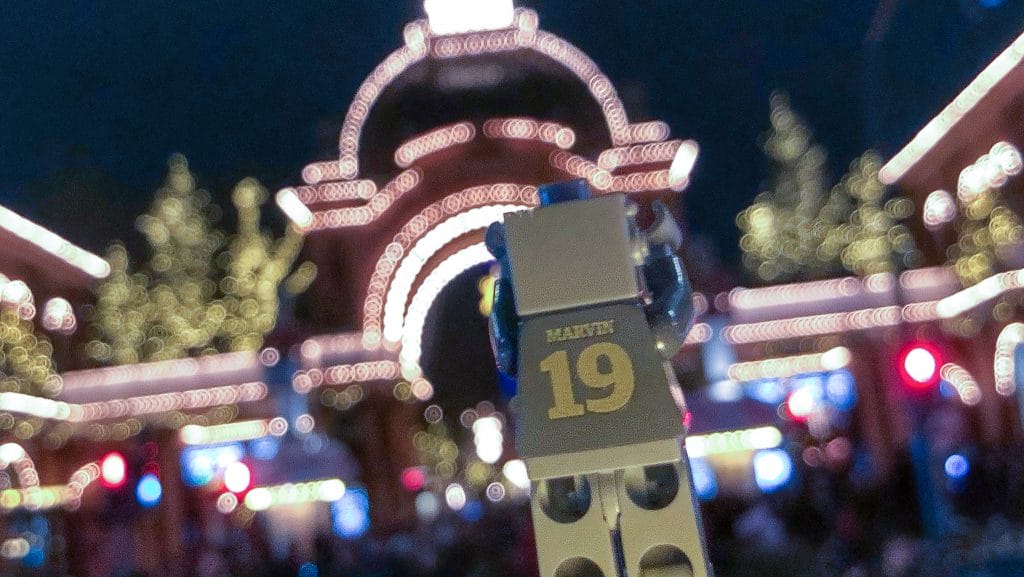 It's part of the shape of the Universe. I only have to talk to somebody and they begin to hate me.
Admittedly Marvin did like meeting his old friends, Walter the Elf and Rudolph the Reindeer; despite Rudolph showing up in his undies, which would get most kicked out of Tivoli. But not Rudolph, that ol' charming red nose.
I wish you'd just tell me rather trying to engage my enthusiasm because I haven't got one.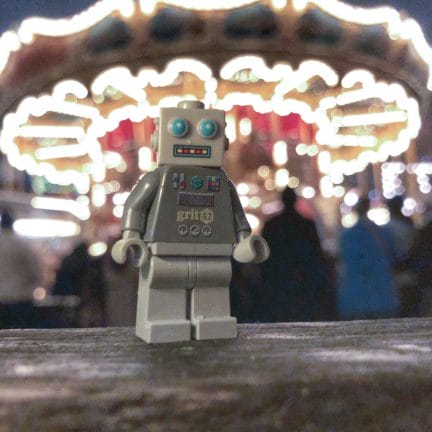 This special Marvin minifig is a mashup of the Clockwork Robot from the collectible minifigures series 6, some spare parts and a custom printed torso. The torsos were printed by Lars ( br********@gm*.de) as a special edition for the Copenhagen startup, grit42 (the '42' should also be very recognizable for all you H2G2 fans), who're both big LEGO and Hitchhiker's Guide to the Galaxy fans! The figures were made as a Christmas present to the employees as well as key customers and partners.
A Non-Belgian living in Hamburg, Germany. Curiosity-driven and mostly to be found on tiny adventures and great journeys.