One of my favorite things about not living in a French-speaking country anymore is that I don't have to put up with French music on a daily basis. I truly dislike (or should I even say despise?) most music sung in French. There are a few exceptions though. French punk. French and Breton folk music. And Edith Piaf.
Edith Piaf is one of the most famous French singers from the mid-20th century. This is due to her incredible voice. I've always been stunned by how powerful, unique and so hard to imitate her voice was.
(If you want to learn more about her life, I warmly recommend watching "La môme" (or "La Vie en Rose" in its English translation) with the superb performance of Marion Cotillard in the role of Piaf.)
This week was among the hardest of the year for me though. My initial idea was to use my favorite song from Edith Piaf, "L'accordéoniste", but I couldn't find my Fabuland accordion. So instead I tried something inspired by "L'hymne à l'amour" but wasn't happy with the result.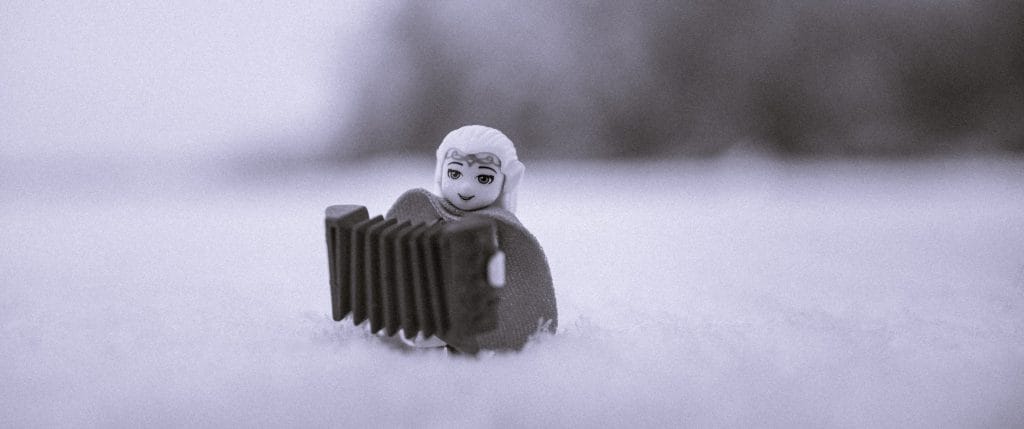 Sharing the Adventures in The North of my Plastic Friends.