For this week of #SiPgoes53, we're starting the month of June with another movie celebrity, Christopher Lee.
The actor
Christopher Lee has a cinematic career spanning almost 7 decades. He is best known for his iconic roles as a villain. Most notably, Dracula for the oldest ones, Count Dooku and Saruman for the youngest ones. In addition, he's also known for playing other villains such as the Creature of Frankenstein, Lord Summerisle, Sir Henry Baskerville or Francisco Scaramanga.
One key feature of Christopher Lee such was his iconic strong deep voice which led him to also to voice acting. I can only recommend listening to the beautiful original poem of the Nightmare Before Christmas he narrated.
Although limited by his age, Christopher Lee continued acting until passing away 4 years ago (on Friday) at the age of 93.
I always ask myself 'well, what else could I do?'. Making films has never just been a job to me, it is my life. I have some interests outside of acting – I sing and I've written books, for instance – but acting is what keeps me going, it's what I do, it gives life purpose.

Christopher Lee
The singer
To me, Christopher Lee is also of importance for his work as a music singer and narrator, and in particular as the oldest Heavy Metal singer. Having grown up with French dubs of Star Wars and the Lord of the Rings, I actually heard Christopher Lee's true voice for the first time as a teenager while listening to Rhapsody's Magic of the Wizard's Dream.
Following this first collaboration with a Heavy Metal band, he continued to do narration work for Rhapsody. (I can only warmly recommend the wonderful 16-minute long "Mystic Prophecy of the Demon Knight" which ends with Lee's beautiful narration.) Later he also replaced Orson Welles as the narrator of Manowar's re-recording of their first album. His last musical appearance was as the narrator on the opening track of Hollywood Vampires, a rock band formed of Alice Cooper, Johnny Depp, and Joe Perry.
But next to these collaborations with existing bands, Christopher Lee also ended up with his own personal project and released two concept albums about Charlemagne. He even became the oldest person to enter the Billboard Hot 100 chart with his heavy metal version of Jingle Bell.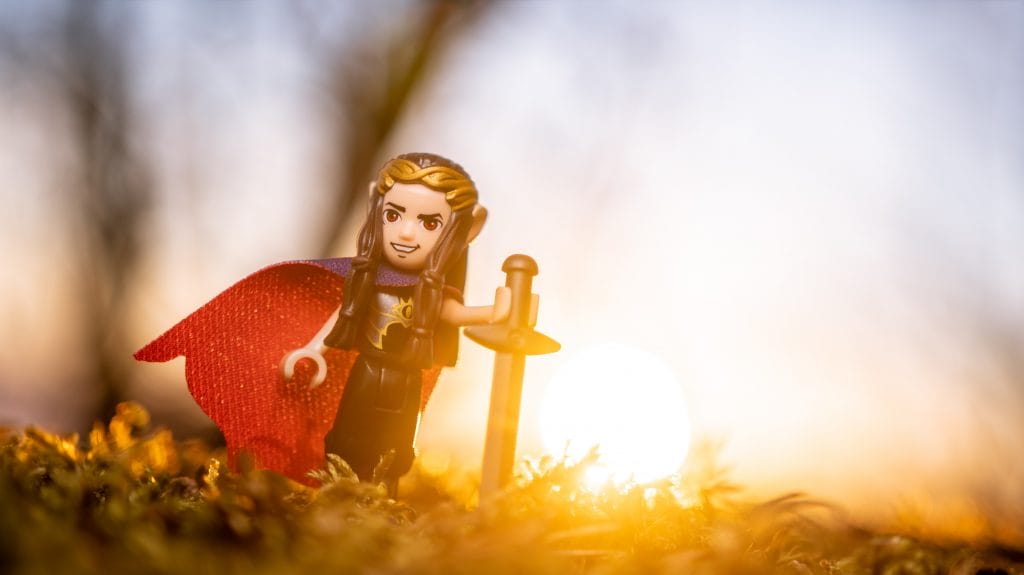 Your image
What will you create for this week? Which aspect, or role, of Christopher's Lee life will you reuse? Let us know and don't forget to tag your photos on social media with #SiPgoes53 and #SiP_Christopher_Lee.
Sharing the Adventures in The North of my Plastic Friends.