The News Is Out
Today the LEGO Group announced some great news for all fans of Jurassic Park AND for toy photographers. Whether you're into dinosaurs or not, this set will probably be a gem if you like to spend your time taking pics of toys.
The Set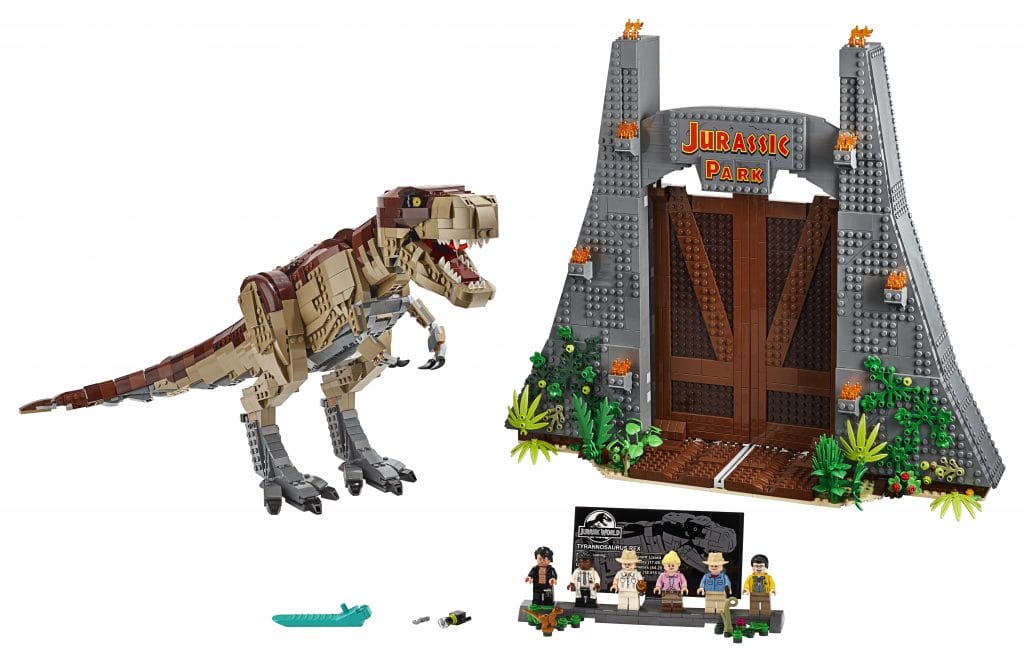 The new set to come, 75936 Jurassic Park: T. rex Rampage, will not only consist of a fantastic model of a beautiful dinosaur as the Dino will be accompanied by a giant gate and six minifigures (three of them brand new). Additionally, the gate will be framed by a wall. If you turn this around there will be six rooms that were inspired by movie scenes. That sounds like a whole lotta fun!
The Dinosaur
This new T. rex is a GIANT! What's new about this lady is that she's so very detailed and fully poseable, making her great fun to go on a photo shoot with. Just think of where to take her and what adventures to witness (and capture in pictures). What alternative story, apart from the movie scenes, do you already see before your imaginary eyes?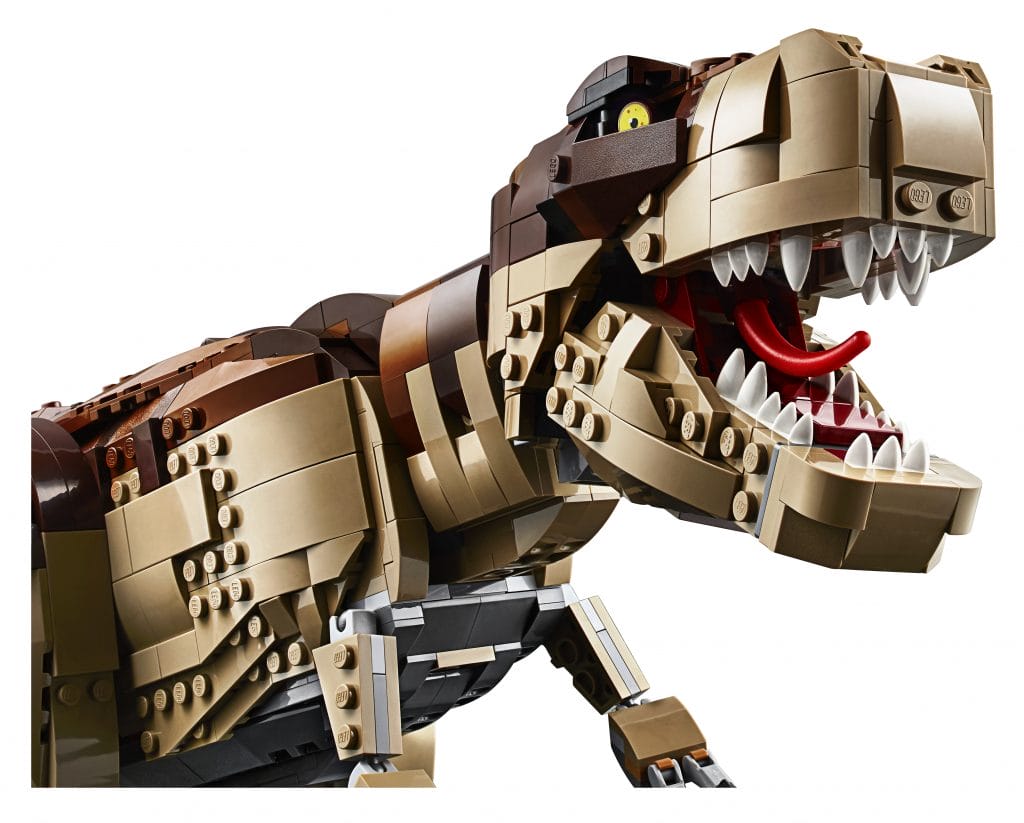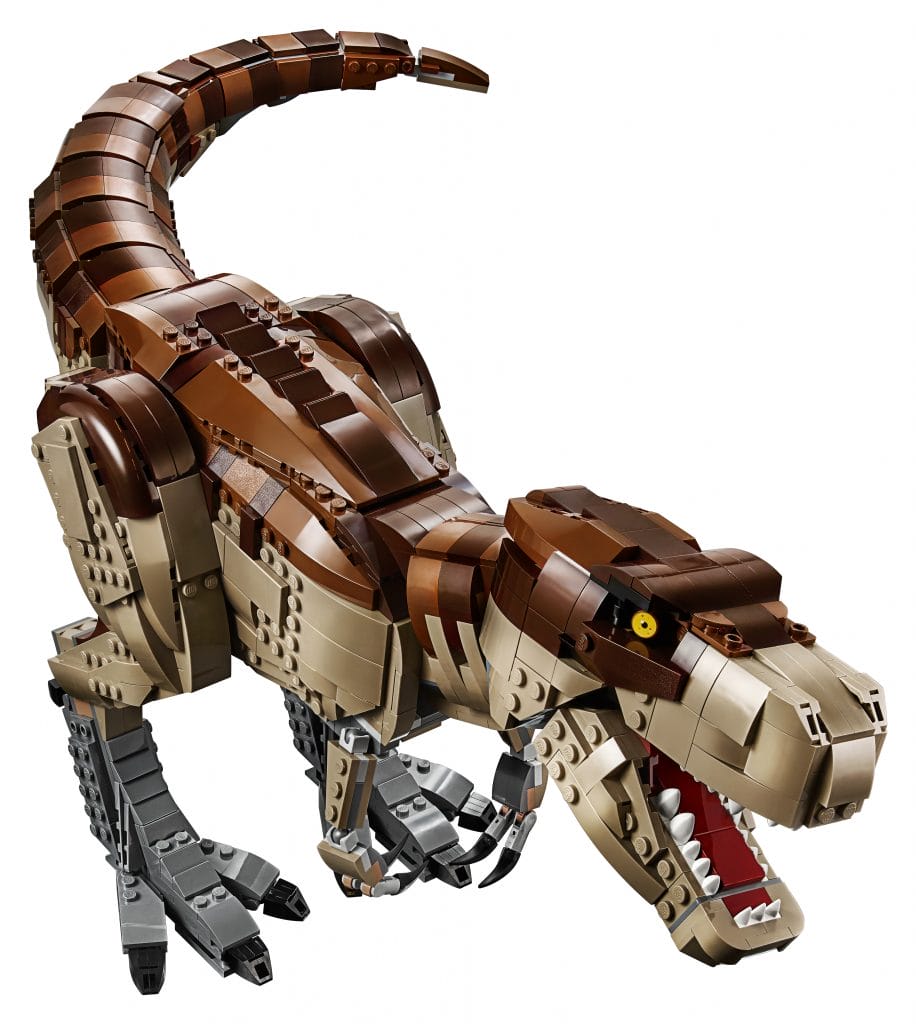 The Minifigures
Here are the pictures of the minifigures that weren't included in last year's Jurassic Park set.
John Hammond

Dennis Nedry

Dennish Nedry

Ray Arnolds

Ray Arnolds

Ian Malcolm

Ian Malcolm
The details
And here's more photos of the gate: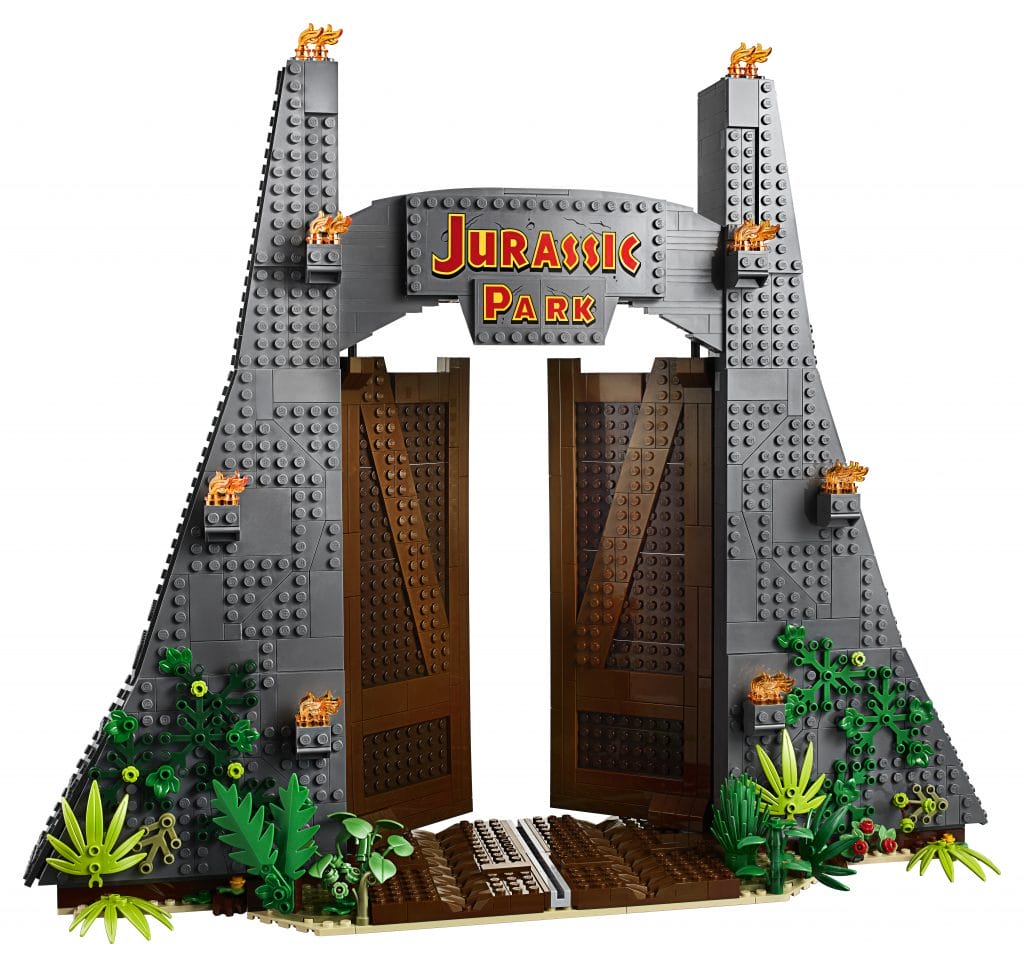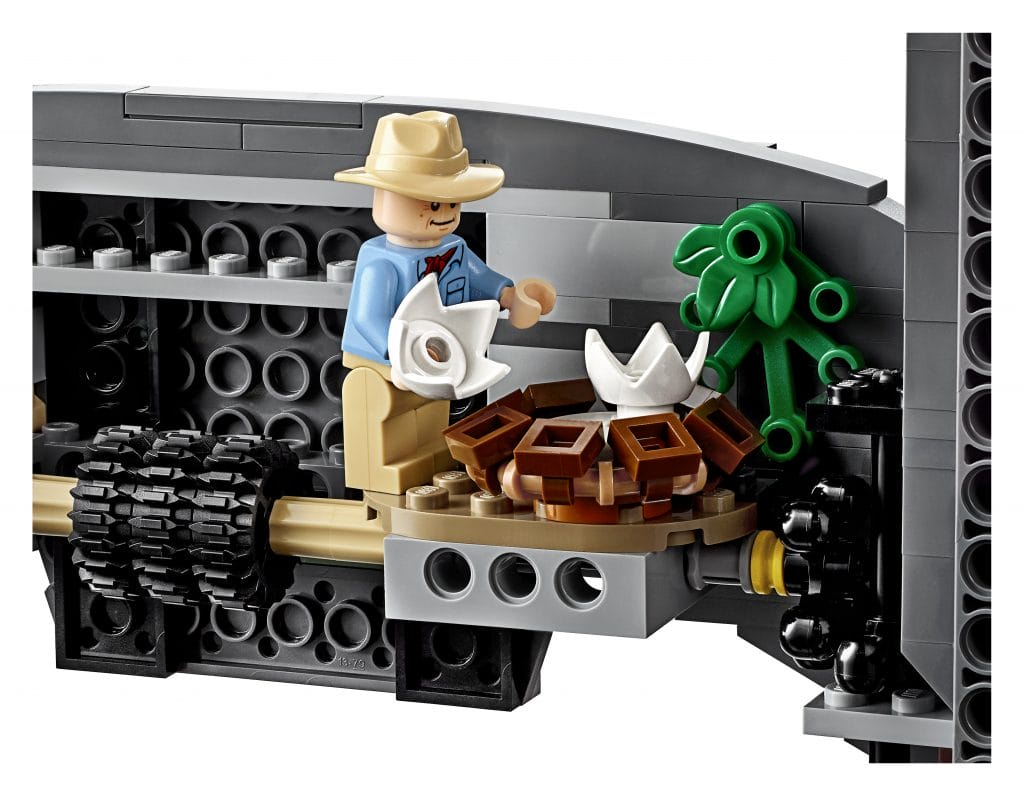 The Facts
75936 Jurassic Park: T. rex Rampage will include 3120 pieces.
There will be six minifigures.
The Jurassic Park gate measures over 42cm in height, 48cm in width and 14cm in depth.
The dinosaur is 22cm high, a massive 69cm long and 17cm wide.
The set will be available from 19 June, 2019 on (available at LEGO Stores and shop.LEGO.com) and will cost US $249.99 – CA $299.99 – DE €249.99 – UK £219.99 – FR €249.99 – DK 1899DKK..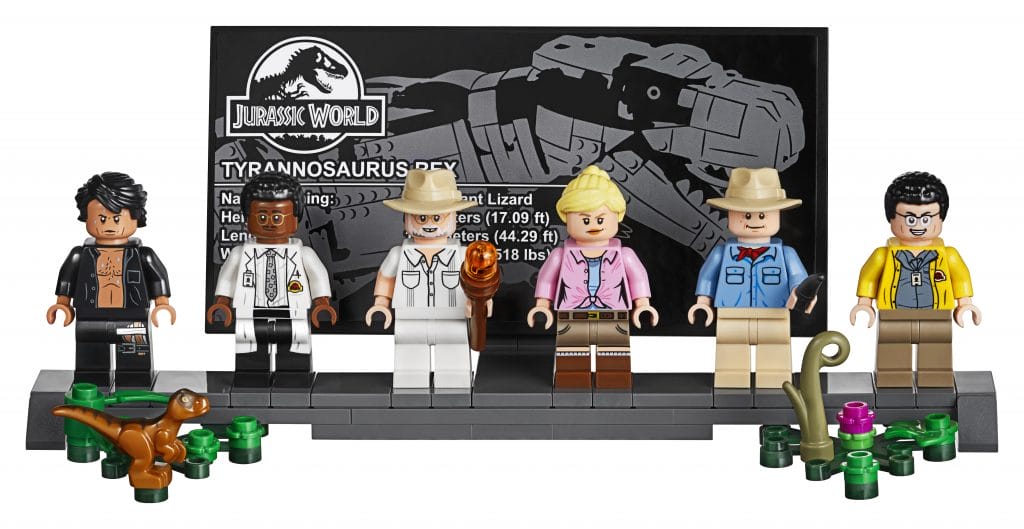 P.S.
When we were in Billund for the RLFM days we had the great pleasure of talking to the designers Mark John Stafford and Marcos Bessa . We hardly got to ask any questions we had prepared as our attention was almost completely taken by the new dinosaur and its prototype version. We still found out that the actual model was worked on for five months to get it the way it looks now, as the trickiest part was to get it balanced perfectly. Congrats to the team for creating such a beautiful model!
There are rumors that there's a little box on the way to Finland. Once the content is fed and tamed there will be some more photos to look forward to…
Stuck In Plastic.
The creative collective of toy photographers.