When TLG asked us whether we were interested in reviewing the new LEGO Disney Minifigures series 2 we did not had to think hard or long. We shouted almost instantly to Niels (not Holgersson) YES!
Count us in!
We love minifigures!
We love series!
And we do love Walt, too.
The unboxing
We got the package and started the unboxing process. It took us exactly 40 seconds to get everything unpacked.
We were that excited.
The Review.
And then it was time to get creative. Who was going to review these beauties? We asked our regulars, and they all said yes. And then we asked you on IG and you all shouted yes as well.
Right about now we have got sixteen creative reviewers signed up. So we are slightly overwhelmed and stoked at the same time. 16. One Six. That is a lot of reviews coming your way in April. Better fasten your seat belt and relax while we´re get this roadshow on the tracks. But before we get you all hooked up in the creativity of Natasja and Lukas, to just name a few, we would like to introduce to you our main characters.
The heroes and heroines of this series.
Shot without too much creativity.
Straight from the box before they jumped into their travel bag and on to their creative reviewer´s destinations.
Mickey and Minnie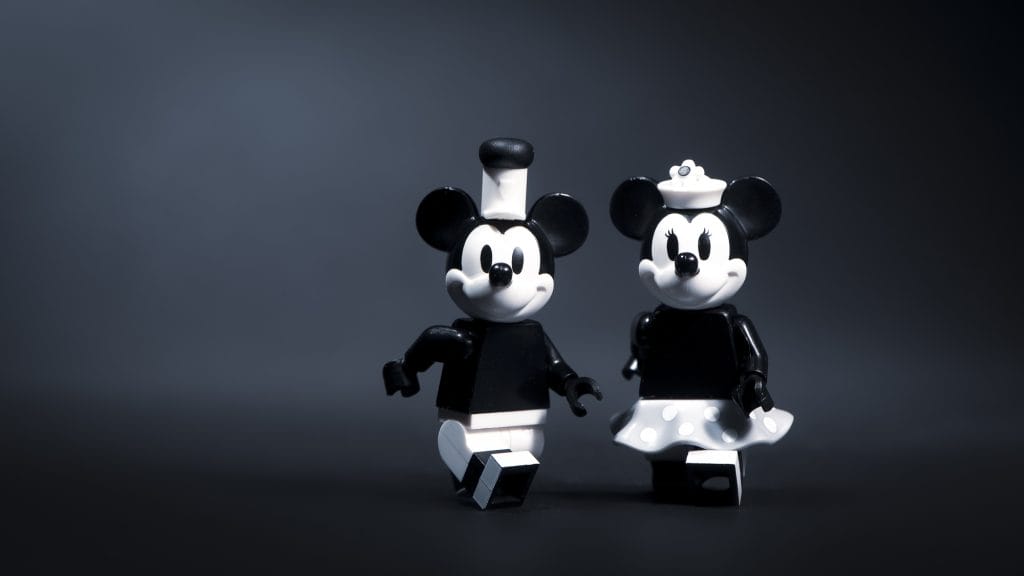 They are very similar to the Steamboat Willy set, yet different. They are not silverish. But you have a fair chance of picking up M&M as there are four of each in each box. And Mickey comes with a steering wheel while Minnie give us photographers an extra hat.
How cool is that?

The Duck Tales Gang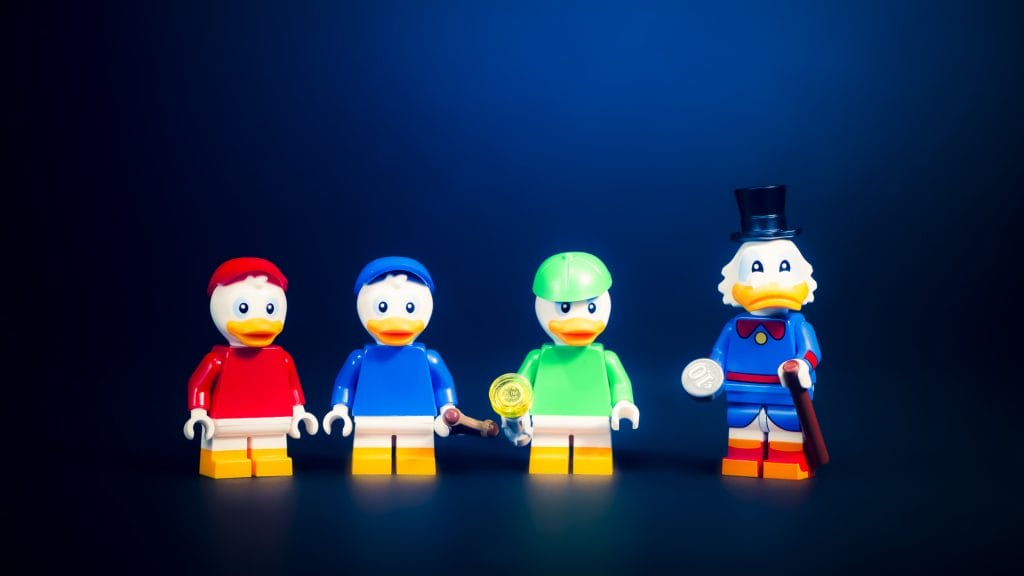 The most exclusives of this series. Only two full sets of the ducklings are included in each box and you all wanted them. It is a pity that the legs are not the bendable type, but I am sure we will still have fun with Louie, Dewey and Huey.

Chip and Dale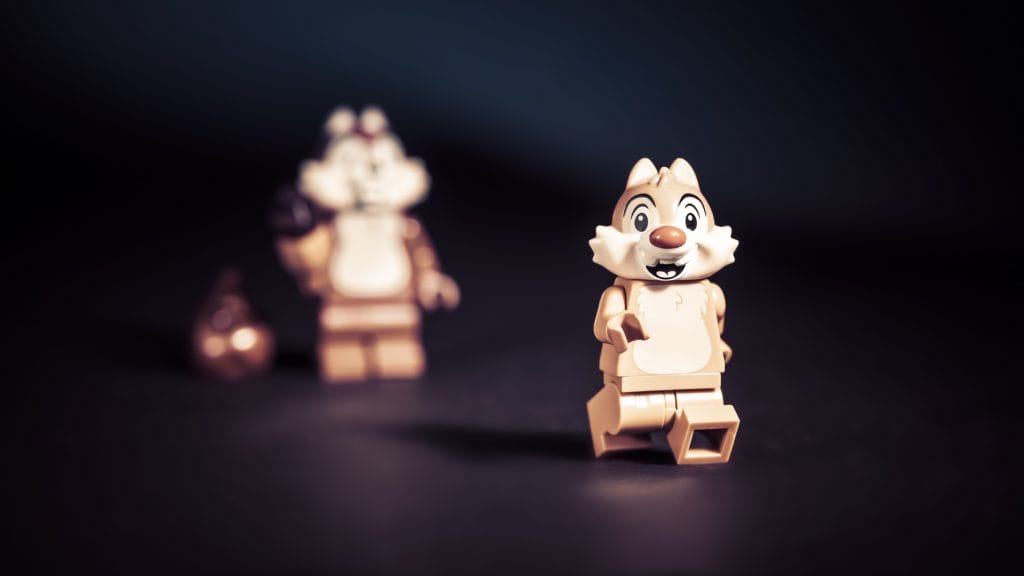 For sure these are the party animals of this collection. A lot of you wanted to review these strippers (while at the same time I am missing my favorite Disney childhood character Pluto. He makes it here in Sweden every year to the Christmas Carol together with these two).
The good news is that there are four of each.
So lots of mischief is coming our ways with their short, brown, movable legs.
Anna and Elsa (Frozen, not Frozone)
The heroines of Disney's Frozen. Beautiful hair pieces make these two ladies two interesting individuals. And TLG went all in with a (as far as I can tell) brand new candle. Four of each.
In every box.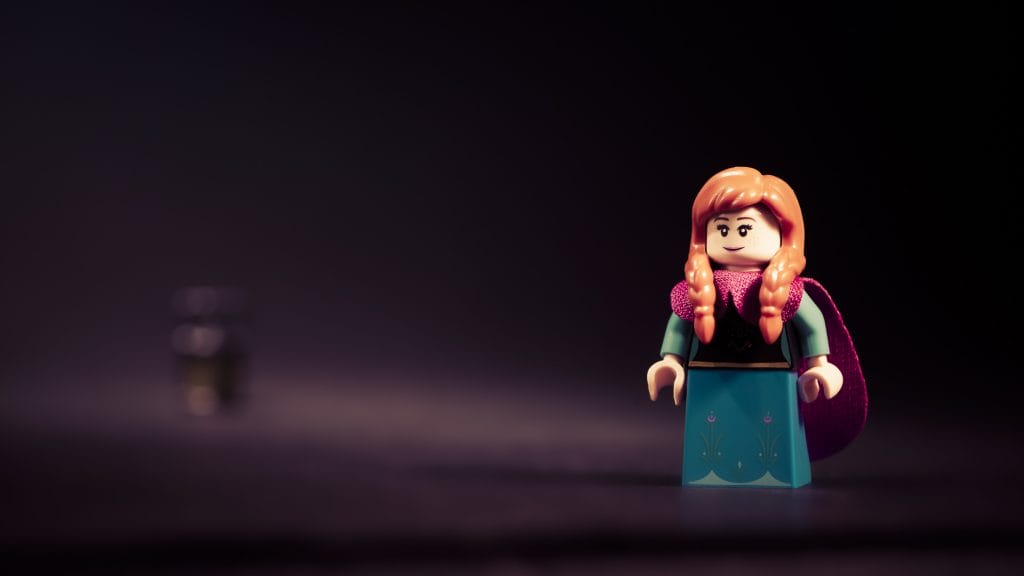 Jafar and Jasmine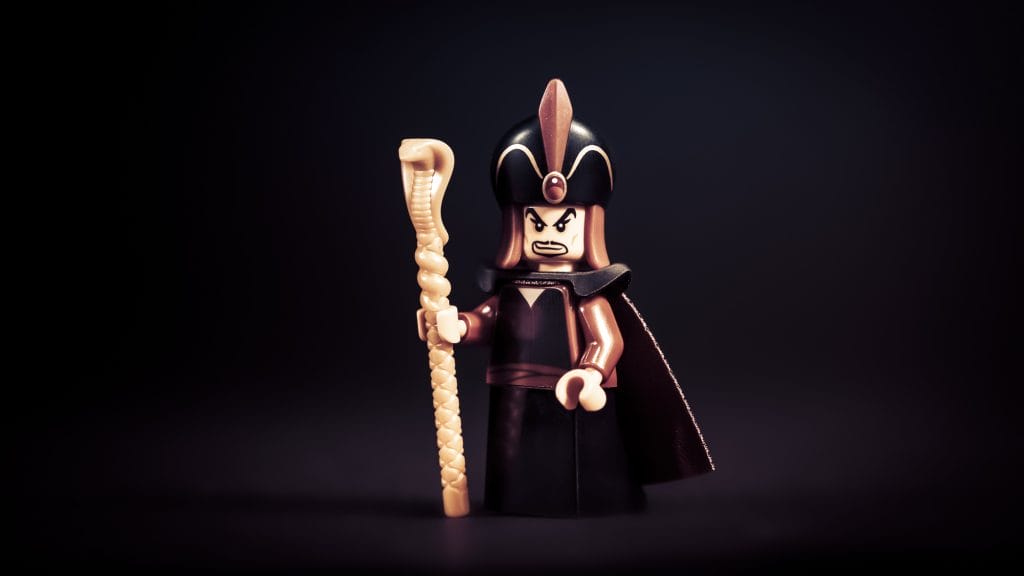 Three of each in every box.
For sure a badass Jafar.
And a beautiful bird supporting Jasmine.
Unfortunately in our shoot the bird escaped and we got Jasmine running.
Hades and Hercules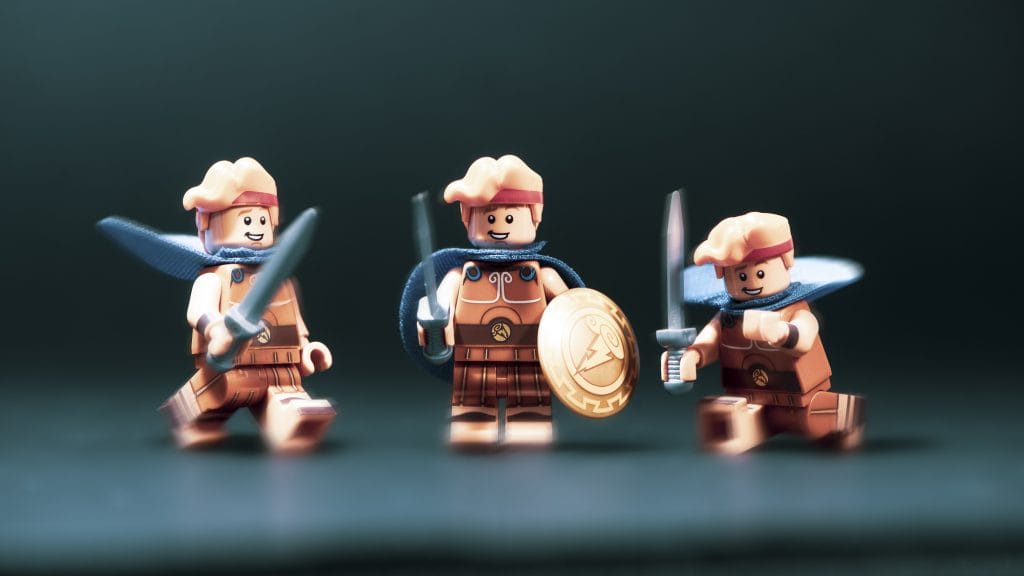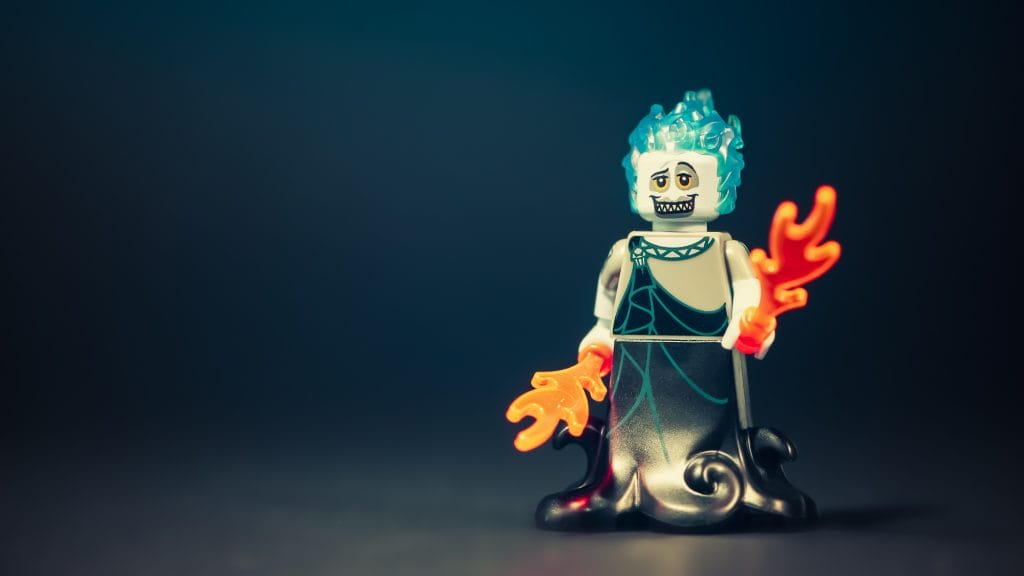 Hades and Hercules. Awesome. However as a toy photographer I have trouble with the seam of Hades and I would love that TLG printed the legs all the way, into the moving parts as well.
That said, we love Hercules.
And Hades is just awesomely cool.

Sally and Jake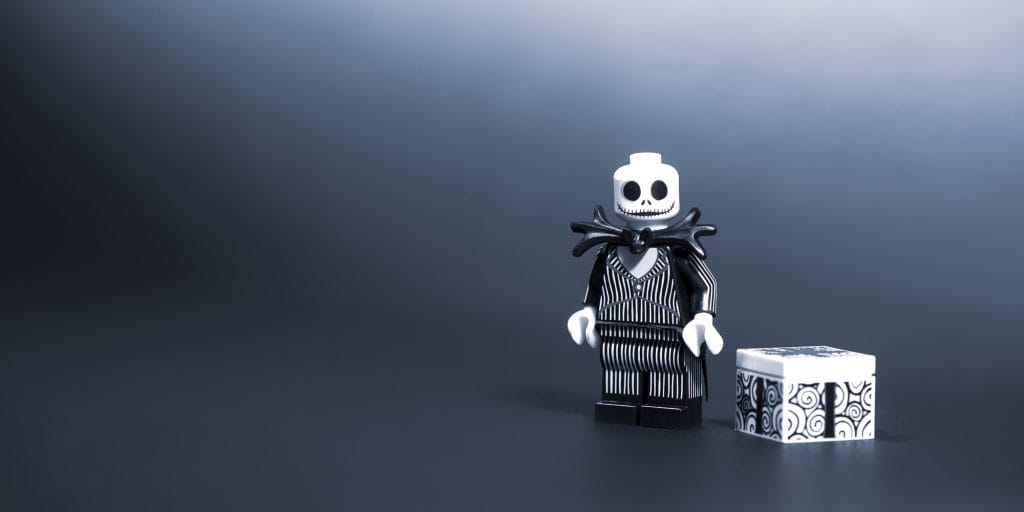 You all wanted to get your hands on them. They are awesomely popular, and we cannot disagree. And this time it is official TLG and Disney approved.
Unfortunately there are only three of each in every box, so some pushing and pulling may occur at the check out.
Edna and Frozone
And than it was time for the last two. The incredible Dame Edna (with three) and Frozone (even four per box ) are most probably the least popular of the series as no-one jumped up and down to shoot these two.
We´ll comfort them.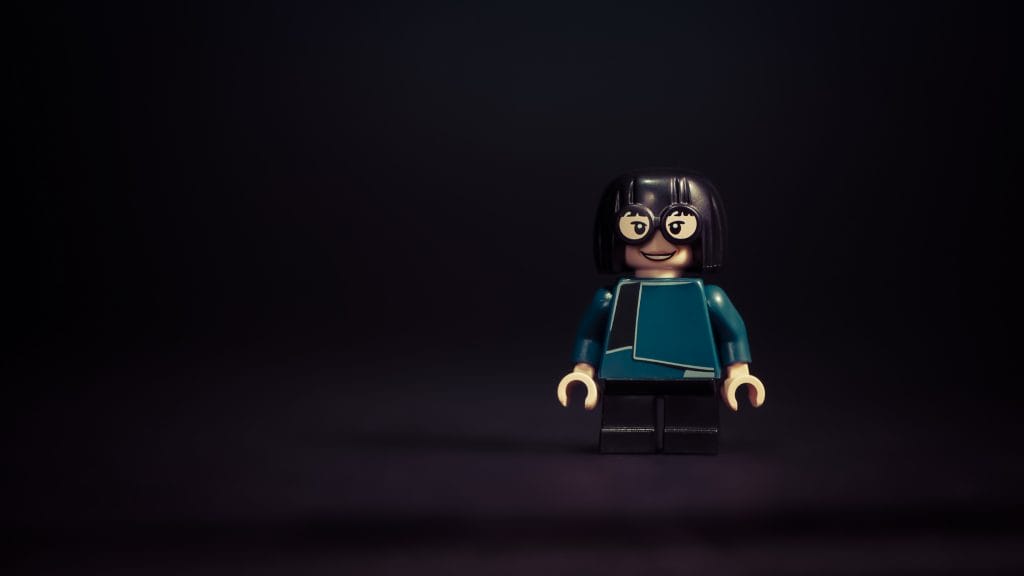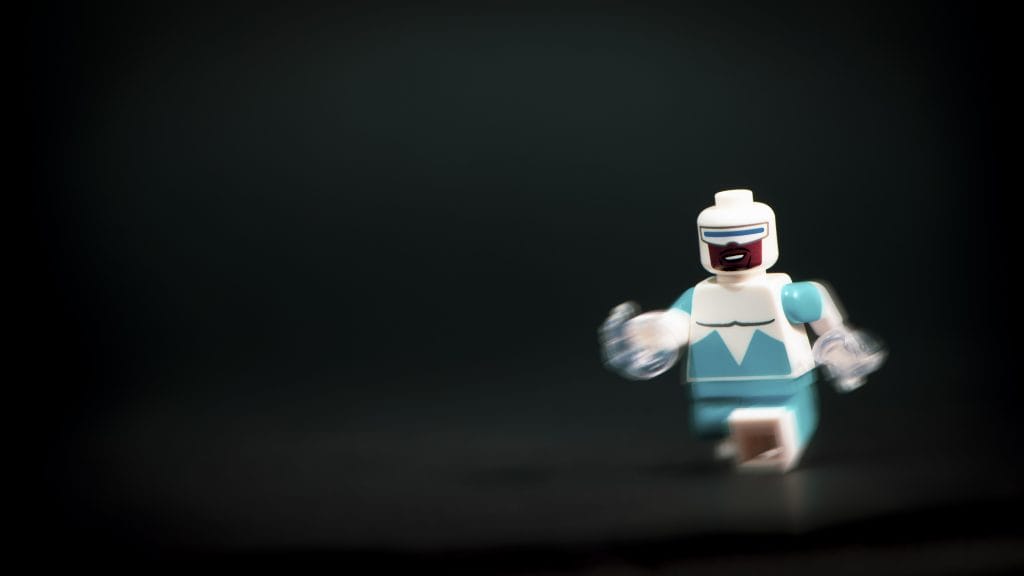 We cannot wait to see what our creative reviewers are going to come up with. April for sure looks like a month packed with Disney awesomeness.
And if you are looking to get any of these as a desktop or tablet background until you can make your own, feel free to browse the collection.
[envira-gallery id="20175″]
Let us know which one is your favorite!