Disney Revival
In my previous post, I mentioned that I grew up in the 90s being heavily influenced by movies from the second Disney golden age. Still today, I'm a huge Disney fan. But between the 90s and today, there's been a gap during which my interest in Disney animation movie went down.
Indeed, towards the end of the 90s, quality in Disney animation went down. With the arrival of computer animated graphics, (non-Pixar) Disney really struggled. Things started to change in 2006 when Disney bought Pixar, and John Lasseter, Woody's father, was put in charge of Disney Animation Studious.
But I didn't catch the train back then. I had no expectation from Disney anymore. Things changed with Frozen. I didn't see it in a movie theater, but one or two years after its release. Frozen blew my mind and made me realize that we were entering another Disney golden age.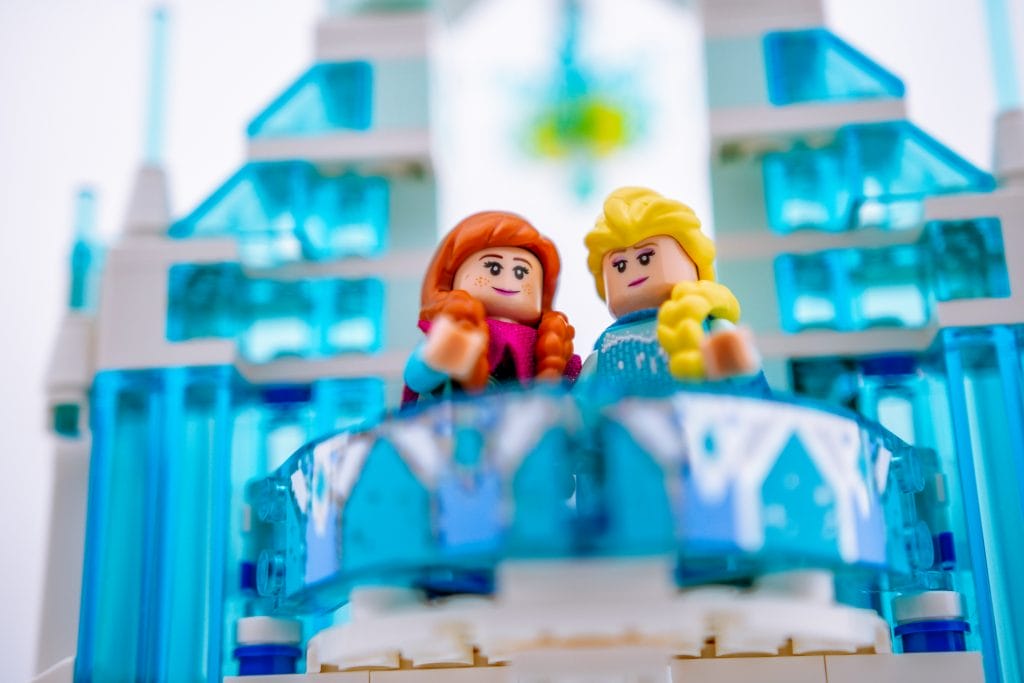 So not only Disney had a strong influence on me in the 90s, but it keeps influencing me nowadays with new film releases.
After the first Disney CMF series, I thought we would soon get a second one… But it didn't happen. When this new series was announced, I was truly thrilled. And excited when I saw that some of my favorite characters were part of the series.
Snow Queen
After Aria, my favorite CMF is probably the Snow Queen. Maybe it's because, upon release of Series 16, she wasn't the most popular on social media. Moving to Northern Finland also probably helped in turning her into one of my goto minifigs. Photographing her, I became even more attracted to Disney's (very) loose adaptation of Andersen's tale. Eventually, Elsa's minidoll became part of my collection.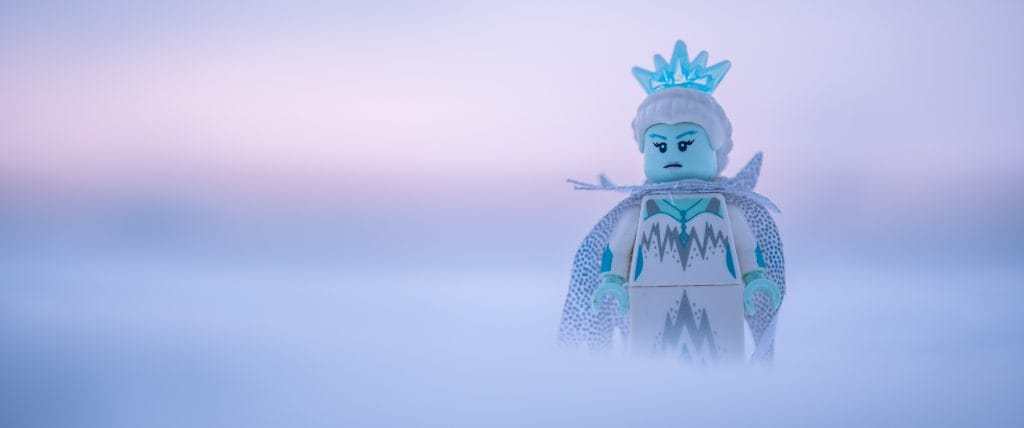 Elsa
Elsa is usually always accompanying me. Both as a minidoll, and in her true/original form (AKA the CMF Snow Queen). So when this new series was announced, I was looking forward to getting my hands on Elsa's first real minifigure version and compare it to the minidoll. Preferably before winter is definitely over here in the North.
I have a hard time believing it, but I actually prefer the minidoll version of Elsa. I grew fond of her facial expression and I find the head of the minifig too generic. Moreover, her alternate face is a simple winking face, and I would have preferred getting one with an open mouth, singing "Let it go".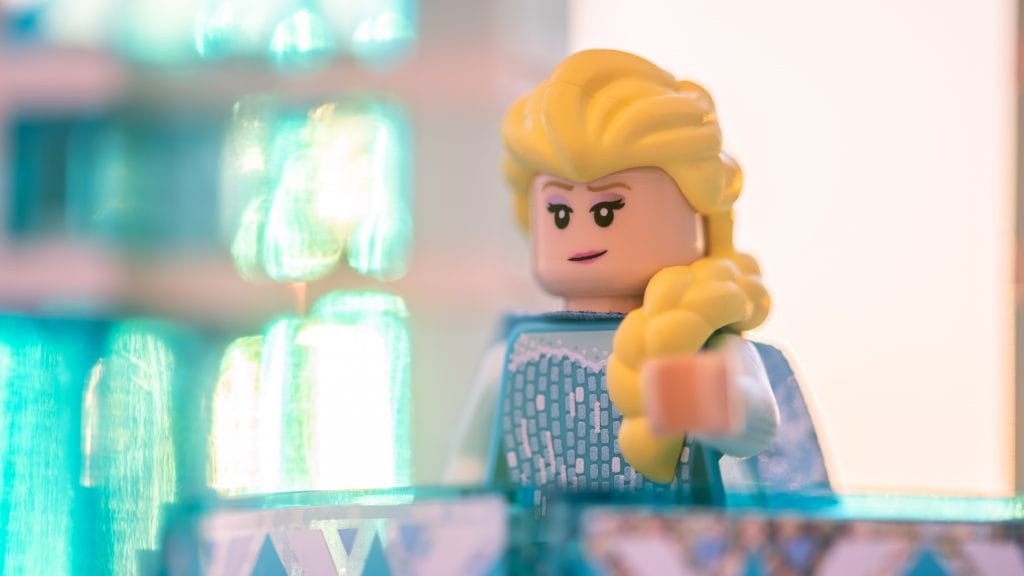 Anna
I've never been fond of the minidoll version of Anna I've got. I've often thought that it would be nice to take photos of her, but her minidoll never inspired me.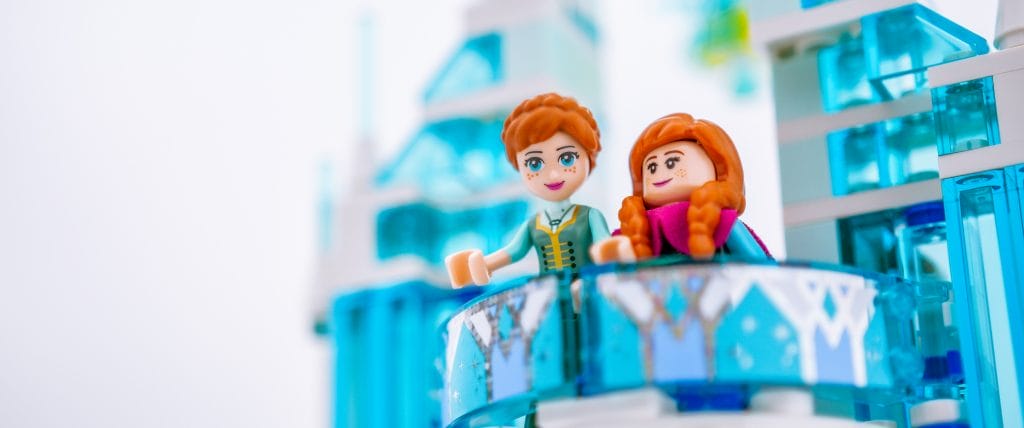 The minifigure, on the other hand, is superb… But there is one major problem with the hair: it doesn't stick well to the head. No matter how much I press on the hair, there is always a gap between the hairpiece and the face which makes it look like she's wearing a wig.
The sisters together
Both Anna and Elsa have beautiful hairpieces. Unfortunately, they doesn't fit well the minidolls. Also, they lack the pinhole to add a crown (or any other hairpiece accessory) as the minidolls have.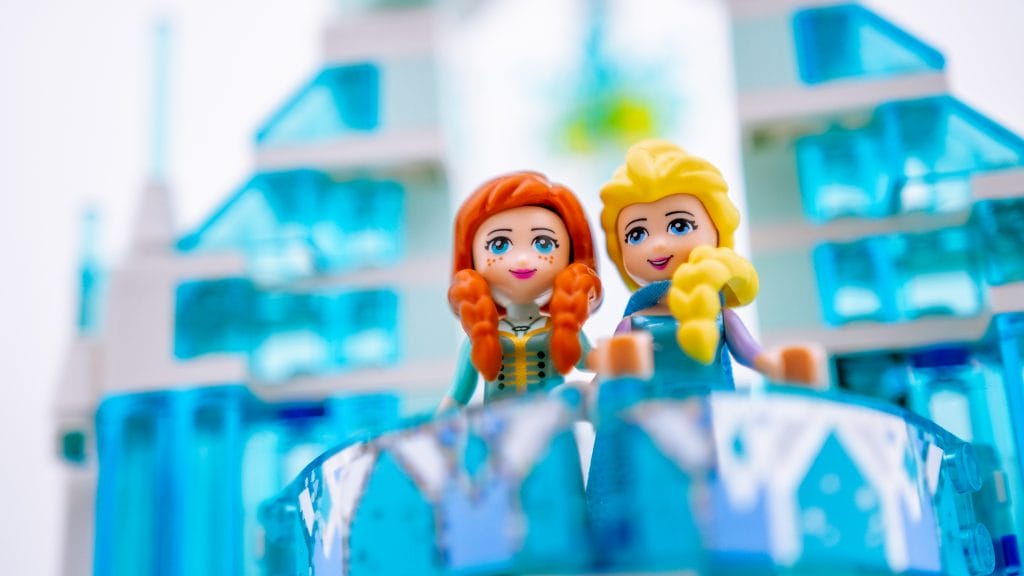 The Ice Castle
For these photos, I took Elsa's Ice Castle (set 41148) outside. It's been a while I've had that set. I mostly bought it for the figures but knew I would use it as a backdrop for my photos of Elsa's minifigure.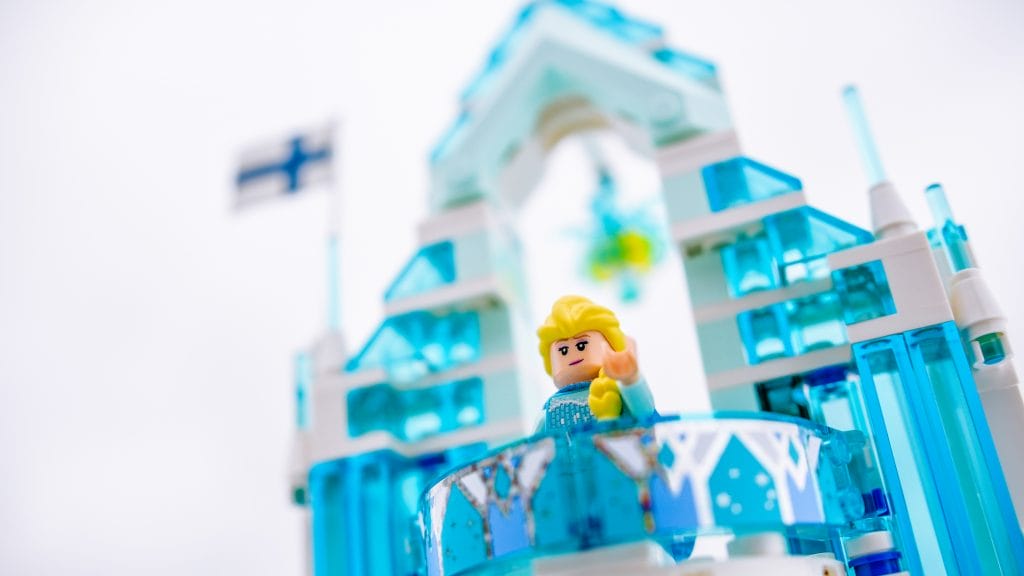 Inspired by frames from Frozen, I also took similar photos to the ones of the Disney Castle.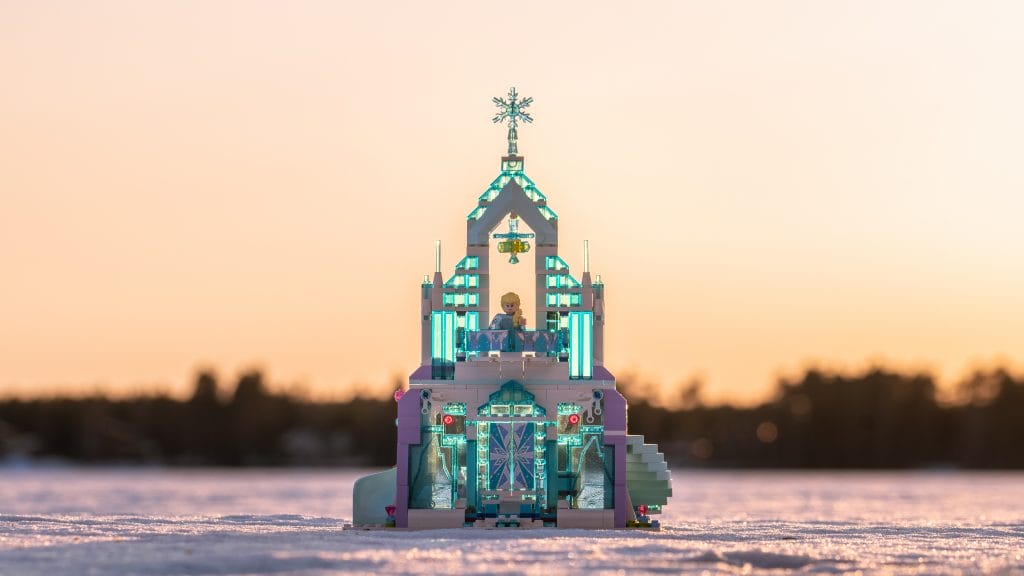 Last summer, I took the Snow Golem included in the set for some photo sessions while hiking.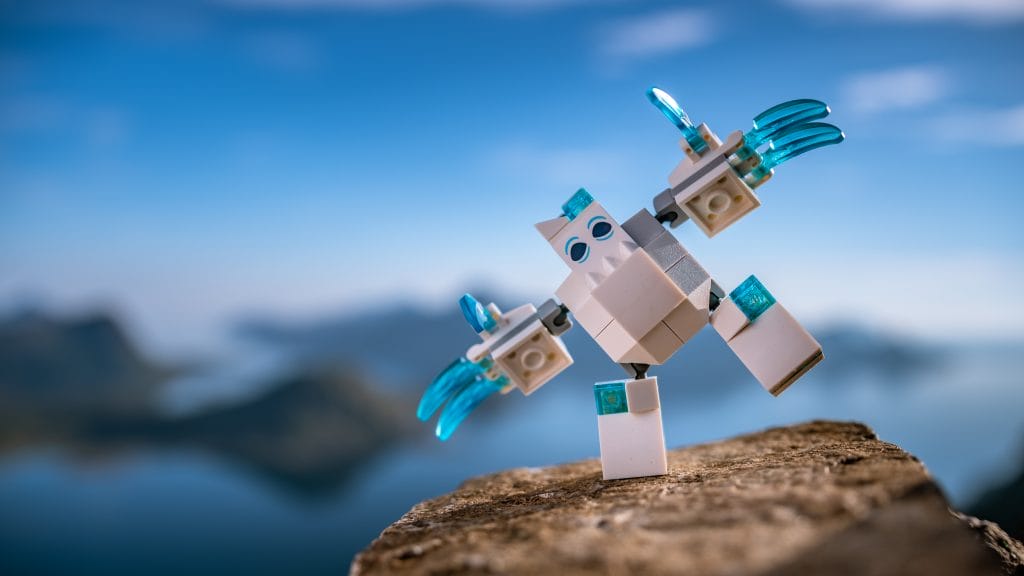 Frozen 2
If there is one movie I'm looking forward to this year, it's Frozen 2. I rarely expect anything from sequels, and I try to avoid the hype around new movies as they can lead to disappointment. That said, after seeing the first trailer of Frozen 2, I've been more than intrigued. The whole trailer is mysterious, unexpected and surprising… And so visually beautiful and inspiring.
I'm particularly haunted by the frame showing Elsa, Anna, Kristoff, Sven and Olaf in front of an Autumn landscape coming straight out of Lapland… With the beautiful new version of Vuelie, every time I watch the trailer it gives me goosebumps and makes me so impatient for summer to be over… I can't wait for Autumn so I can take photos in front of beautiful Ruska landscapes.
So while everyone will be recreating scenes from the Star Wars Episode IX trailer, I'll inspire myself with the ones from Frozen 2.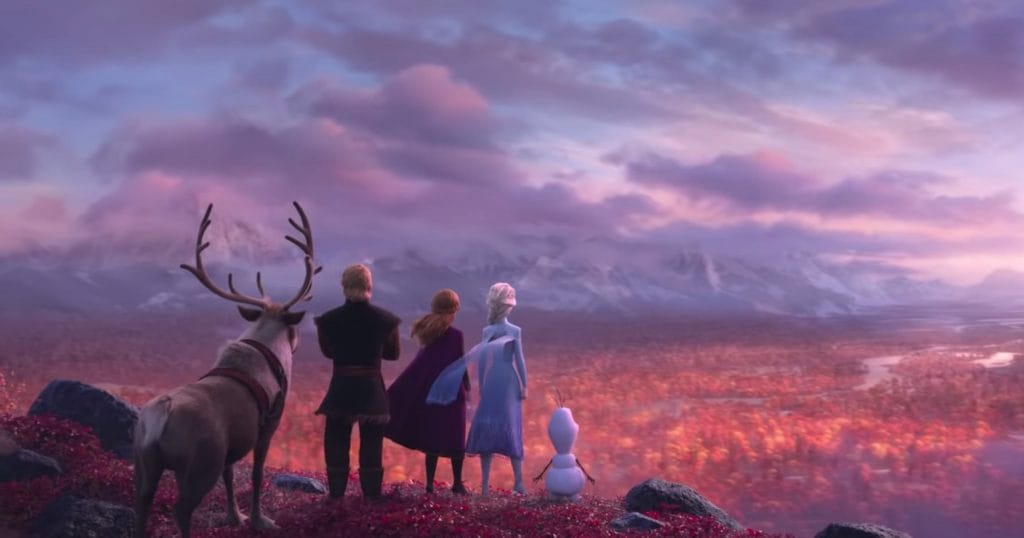 Sharing the Adventures in The North of my Plastic Friends.